The original corporate home of "Monday Night Football" is poised to return to the NFL business in a very big way.
The Walt Disney Co.'s ABC broadcast network is in an increasingly strong position to score its first live NFL game package in 15 years, sources said.
ABC broadcasted MNF from 1970 to 2005, blazing the NFL's path into prime-time TV. But sister Disney cable network ESPN took over MNF in 2006, absorbing ABC Sports in the process.
Negotiations between the NFL and network partners ESPN, Fox Sports, NBC Sports, and CBS Sports for the next round of TV rights are still in their early stages and nothing is finalized.
But sources on both sides of the negotiating table say Disney is making a strong push to bring ABC back to the NFL TV lineup. If ESPN retains MNF, the games could also be simulcast or megacast on ABC. "Both Disney and the NFL want it to happen," said a source.
As an added bonus, Disney's ABC/ESPN could also break into the lucrative Super Bowl rotation currently split between CBS, NBC and Fox. Under its current deal, Disney only gets rights to one wild-card playoff telecast on ESPN and the Pro Bowl, which are now shown on both ABC and ESPN.
Since its founding in 1979, ESPN has dreamed of landing a Super Bowl. Even if a future Super Bowl airs on ABC, it would still be announced and produced by the "ESPN on ABC" team from Bristol, Conn.
The NFL currently pockets over $5 billion a year in rights fees from its television partners. But all of the league's TV deals expire in the next two years, setting the stage for billion-dollar negotiations that will reshape sports TV.
ESPN pays the NFL the most of any NFL TV partner: $1.9 billion annually. ESPN's MNF contract is up first after the 2021 season.
Meanwhile, the league's deals with NBC ($950 million annually for "Sunday Night Football"), CBS ($1 billion for the Sunday afternoon AFC package) and Fox ($1.1 billion for the Sunday afternoon NFC package and another $650 million for "Thursday Night Football") expire after the 2022 season.
But NFL Commissioner Roger Goodell, Chief Media and Business Officer Brian Rolapp and powerful owners such as Jerry Jones of the Dallas Cowboys and Robert Kraft of the New England Patriots want to have their next portfolio of billion-dollar rights signed by 2021, said sources.
The NFL and ESPN declined to comment for this story.
A new ABC-NFL relationship would benefit both partners, according to Wesley Hyatt, author of "Kicking off the Week: A History of Monday Night Football on ABC Television, 1970-2005."
The NFL built its national popularity via distribution on free over-the-air television, he noted. Adding ABC would give the NFL a clean sweep of all four broadcast TV networks: ABC, CBS, NBC, and Fox.
These broadcasters reach 110 million U.S. homes or more. With most of its games including the NFL playoffs and Super Bowl airing on free TV, rather than pay cable, the NFL doesn't worry as much about cord-cutting as other leagues like the NBA, MLB and the NHL. At last count, cord-cutting and other industry factors had reduced ESPN's footprint to 82.9 million homes from 100 million a decade ago.
ABC could benefit from having the NFL on its network as well, Hyatt said. The network trailed No. 1 CBS and No. 2 NBC in the ratings during 2019. Live NFL games would strengthen the ABC schedule more than aging dramas like "Grey's Anatomy" or retreads like this fall's revival of "Supermarket Sweep."
"They've been at the bottom of the ratings. This would be the best news ABC could have right now," Hyatt said. "It would give [ABC] three hours they don't have to worry about each week. It would give the network some preeminence. Even if they use ESPN announcers and reporters to cover it and brand it that way. Which they will."
ABC broadcast both the NFL and AFL in the 1950's and 1960's. The debut of "Monday Night Football" in 1970 revolutionized TV sports. The show's broadcast team of Howard Cosell, Frank Gifford and Don Meredith became TV legends.
The $69 billion Disney and $16 billion NFL have been collaborating closely in recent years, noted Lee Berke, chief executive officer of LHB Sports, Entertainment & Media.
Disney's ABC and ESPN, and the league's own NFL Network, have joined forces to jointly cover the NFL draft two straight years.
The strategic decision to add ESPN's popular "College GameDay" crew and ABC's "Good Morning America" team to the coverage helped Disney wrest broadcast draft coverage back from rival Fox. Despite the COVID-19 pandemic, the 2020 NFL Draft was the most-watched ever, reaching 55 million viewers over three days and boosting its average TV audience by 35%.
Former Disney executive-turned ESPN President Jimmy Pitaro, who came into the job with the stated purpose of repairing ESPN's frayed NFL relationship, publicly credited "unprecedented collaboration" between the NFL, ESPN, and Disney.
On Jan. 4, Disney also simulcast the NFL wild-card game between the Buffalo Bills and Houston Texans on both ABC and ESPN. The sister Disney networks have simulcast ESPN's wild-card game since 2016.
Disney's increasing use of both ABC and ESPN to simulcast big NFL events like the wild-card playoff game, draft and Pro Bowl demonstrate how much Disney wants its broadcast network back in the NFL business, Berke said.
"You can see on the screen how much they want it. Look, they've been doing things like having ABC do an additional broadcast of the [NFL] draft. Simulcasting playoff games. They sure seem locked in," Berke said.
The NFL is the most valuable content in all entertainment, not just sports. NBC's "Sunday Night Football" ranked as the No. 1 show in prime time for a record ninth straight year in 2019. NFL games accounted for 41 of the top 50 most-watched shows on TV in 2019. Average game viewership grew 5% to 16.5 million during the 2019 season.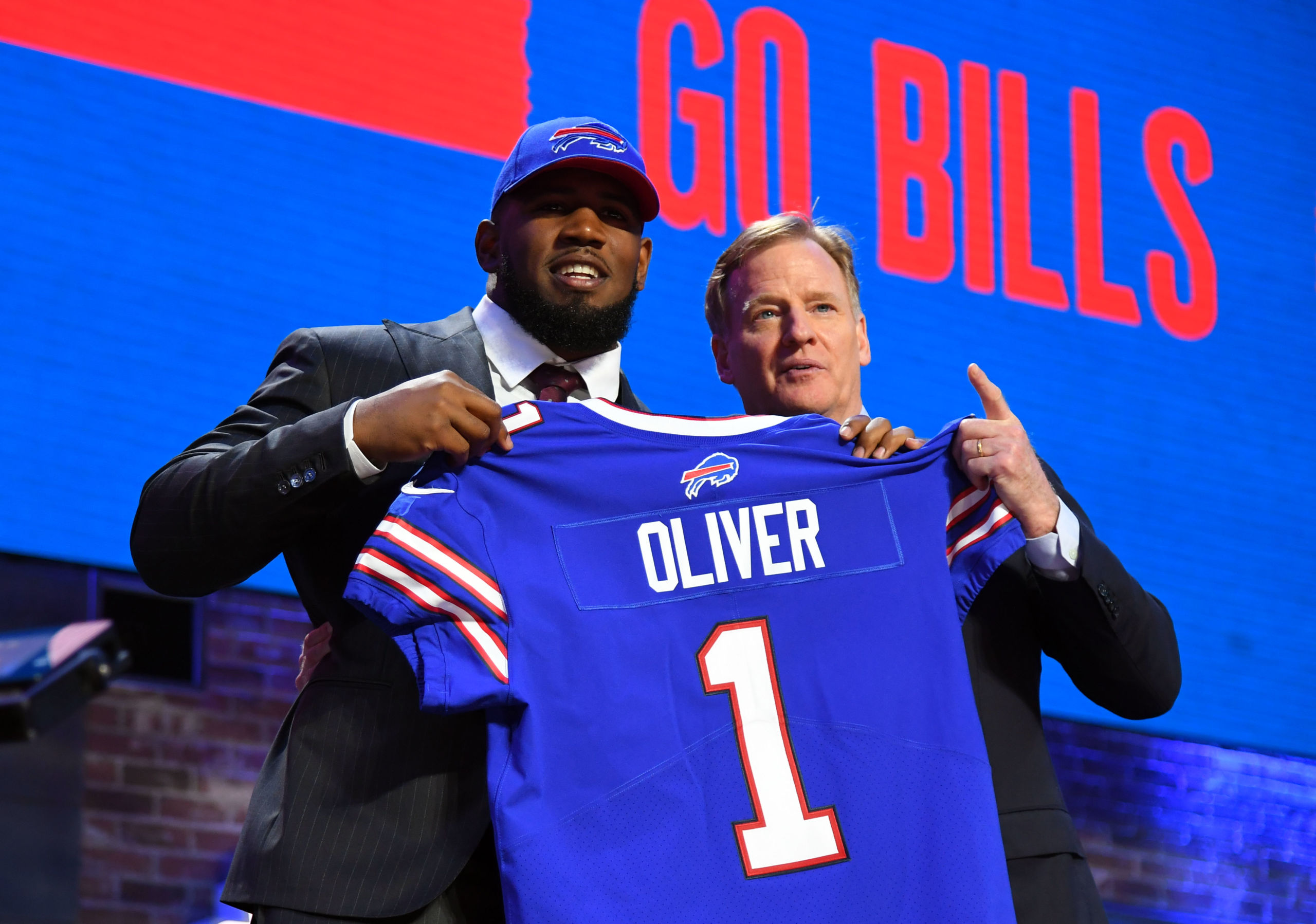 Disney Nearly Sells Out Ad Time For NFL Draft
The shutdown of sports had made both TV networks and advertisers desperate for big live events. That's boosting the bottom line of The Walt Disney Co., which has completely sold […]
As a result, Berke believes the NFL could nearly double its combined rights fees in the coming months. It's possible, he said, that deep-pocketed Disney wins two packages, putting one on cable TV on ESPN and airing the other on broadcast on ABC.
"I'm sure the NFL would be happy with that. They want robust bidding for their content. They have a solid group of well-financed media companies that are ready to bid," Berke said. "And they have a whole new set of streaming outlets out there that may be bidding for things such as 'Thursday Night Football' and Sunday Ticket. If outlets want to step up, I'm sure the [NFL] will be very happy."