With the exception of Notre Dame, athletic directors from all programs with FBS independent football teams — teams that aren't members of a conference but are eligible to play bowl games — hopped on Zoom calls to discuss scheduling options for what they knew would be an unorthodox fall season as the pandemic spread throughout the country, according to New Mexico State athletic director Mario Moccia.
Despite varying factors impacting each school, from testing capacities and local guidelines to budget restrictions, "It was nice to get on the phone, see each other face-to-face, and just kinda talk things out," Moccia told Front Office Sports.
"Obviously, we've gone different paths," he said of his FBS counterparts.
FBS conferences eventually all decided to play football this fall. FBS independent programs, who faced their own unique challenges, reached diverging decisions.
Notre Dame chose to latch onto the ACC for the season, receiving a ready-made schedule but sharing its lucrative TV deal revenue. BYU, Army and Liberty are playing independent schedules this year. UMass originally decided to postpone fall football, but announced on Sept. 21 that they'd reversed course. UConn and New Mexico State remain the only two independent programs with no plans to play this fall.
The pandemic exacerbated challenges posed by independent status. Schools must craft their own schedules each year, and don't have guaranteed bowl games for which they're eligible, said Moccia. And now, independent programs also don't have a conference to broker COVID-19 testing deals for them, or secure other conference-wide safety resources.
"You can be in a situation where you're envious of conference schools, because it makes things easier," Moccia said. "Being independent has certainly been a challenge in this situation."
Between the difficulties posed by being an independent program and other geographical concerns, Moccia, along with New Mexico State's football coach, university president and other health experts, decided in August to postpone the fall football season to spring.
Stringent state restrictions on gatherings made it difficult to practice, compete, travel or have out-of-state opponents come to New Mexico, Moccia said.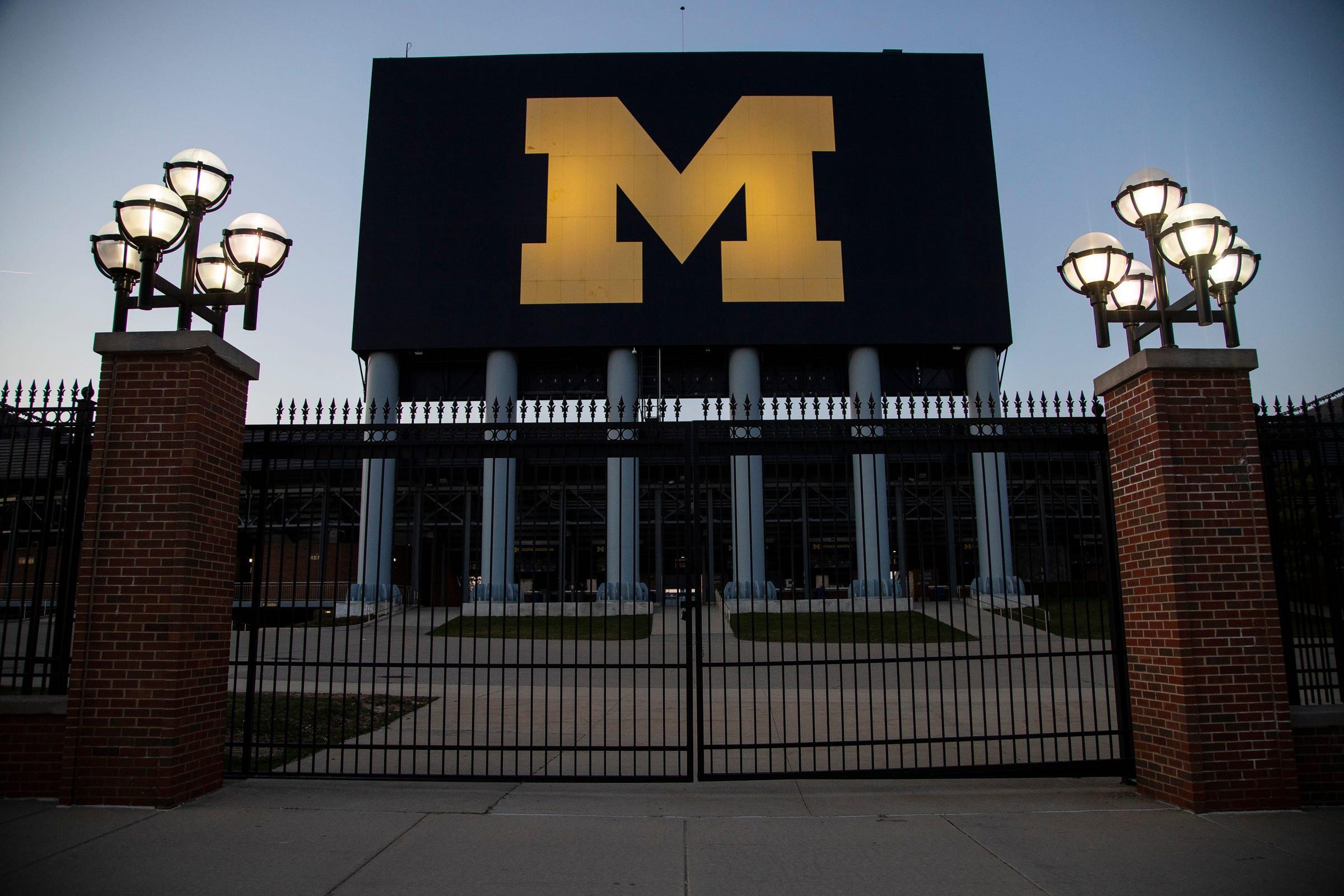 By the time the program decided to shutter on Aug. 13, eight out of 12 scheduled games had already been canceled due to other conference or individual university decisions. At that point, he didn't believe it would be possible to play a meaningful season.
What's more, the program lost $2.7 million in guaranteed game funding from just two of the canceled games, Moccia said. He added, however, that financial losses with an unorthodox football season paled in comparison to those of Power 5 schools. New Mexico State doesn't rely heavily on ticket sales or football media rights to stay afloat, according to data from the Knight Commission, and instead receives its largest chunk of money from institutional and government support.
"New Mexico State is kind of like a small dinosaur," Moccia said of his athletic department's budget and football revenue. "When that comet hit the earth way back when … and the big dinosaurs took a beating, we've managed to survive a little bit financially."
In fact, scheduling fall football games at this point could even burden the program with extra costs given which schools might be available to play. For example, traveling all the way to play UMass would cost the program about $200,000, he said.
Interestingly, Moccia didn't cite lack of testing capabilities as a major reason to postpone, even as FBS conferences cited it as a complication early on. The state's health department provided New Mexico State athletics with PCR tests — and while Moccia is looking for tests that provide quicker results, he's confident the program will procure them by the spring.
By the end of September, scheduling and local guideline concerns hadn't changed, and therefore neither did Moccia's decision. He added that despite the fact that the University of New Mexico, a member of the Mountain West conference, plans to play, New Mexico schools still faced local guideline concerns.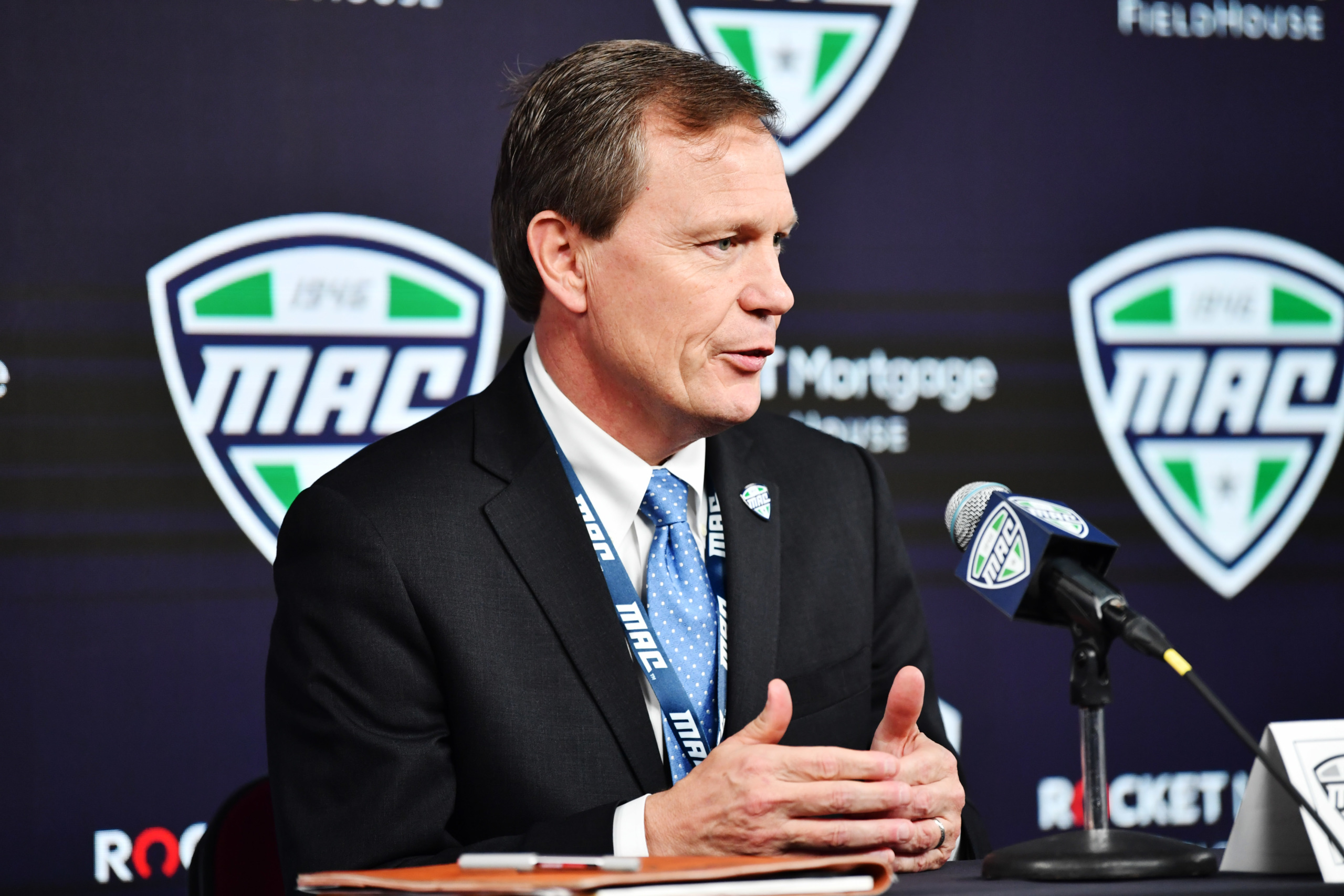 New Mexico State will hopefully play two to five games in the spring, and might play FCS or Division II football programs, Moccia said, both to satisfy sponsorship and media rights obligations and to provide athletes the opportunity to compete.
On the other hand, UConn — the first FBS school to postpone fall football — won't participate in football competition for the entire 2020-21 academic year. David Benedict, the program's athletic director, declined an interview with Front Office Sports through a spokesperson.
UMass remains the one FBS independent program that has reversed a previous decision to postpone fall football. The program flip-flopped because school officials have gotten comfortable with the protocols they have. They believe their testing and safety regimen — which includes testing athletes only twice a week — has proven it can keep athletes safe, athletic director Ryan Bamford told reporters during a recent press conference.
And, unlike Moccia, Bamford said he believed it would be easier to put together a season in the fall instead of the spring based on conversations he'd had with other programs interested in playing UMass. Bamford said his phone was "ringing off the hook" with potential opponents when the program reinstated fall football.
UMass did not restart fall football to rake in cash, Bamford said, because the school doesn't make substantial revenue from the sport. UMass athletics already cut $5 million from their budget, Bamford said, and are prepared to spend $1 million on a fall football season, which they hope to extend for 3-6 games beginning Oct. 17.
While it remains unclear how much media rights revenue UMass will make with a truncated season, Bamford said "that revenue stream for us is not nearly as big as it is for some of those other institutions both at the Power 5 and in the Group of 5." Knight Commission data regarding UMass athletics finances supports his characterization.
"The only end of finances that were important in this decision for us were that we need to manage our expenses, and our revenues and our expenses need to be aligned," he added.
UMass might build its schedule one game at a time or in groups, and will perhaps take weeks off in between as buffers, Bamford said. As of Oct. 6, however, the program still has not announced any games on its schedule.