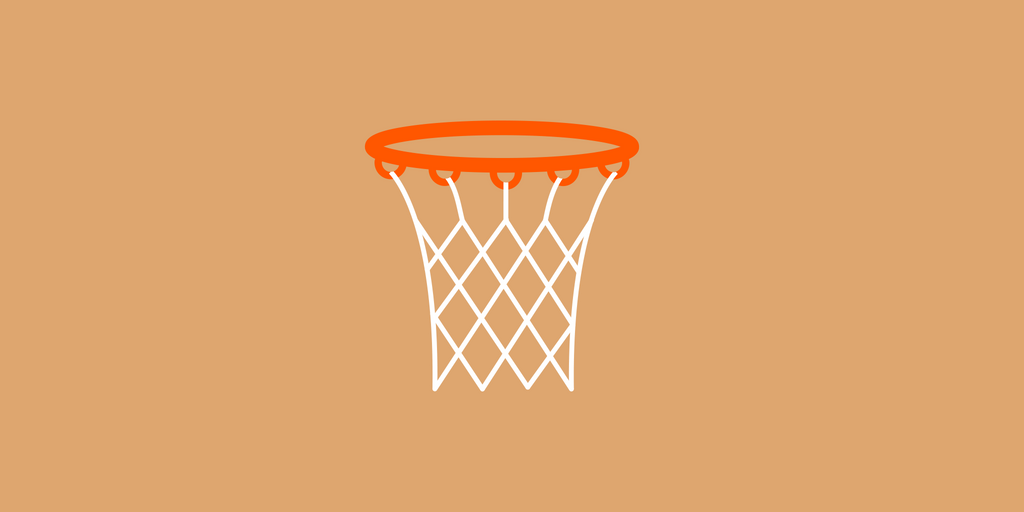 We're all aware the NBA season never ends — thanks to the league draft, free agency moves and social media wars among rival players. Now that the Summer League has transformed into a must-watch spectacle for hoops fans, we can add that as one of the top attractions of the offseason. 
What originally started as a disjointed effort of overlapping leagues strewn across the country, the NBA's Summer League has undergone a drastic transformation by Warren LeGarie, a well-known coaching agent, and Albert Hall, a highly respected sports marketing professional.
After getting involved at the start in 2004, LeGarie and Hall made the league a much more organized, compelling affair. As LeGarie told Gary Washburn of the Boston Globe, "before we got here, there were a lot of fly-by-night operations, but one thing we realized is if you provide something legitimate and keep sustaining that legitimacy, they'll come."
Jason Dachman, the chief editor of Sports Video Group, agreed, noting that the "entire production at this year's NBA Summer League in Las Vegas was almost unrecognizable compared with just a few years ago. With all 30 teams participating for the first time, and a packed 82-game schedule, the Summer League now provides a full in-arena experience."
[mc4wp_form id="8260″]
With all the energy and excitement, the entire experience has been built out into an atmosphere almost akin to the NBA Finals.
Held at the University of Nevada, Las Vegas' Thomas and Mack Center in Las Vegas, the Summer League continued to set astounding attendance records this year. Drawing a reported 139,972 fans through the turnstiles this July, LeGarie, Hall, and the league's incredible growth and success appears to have proven that once again, in sports, the age-old maxim is true: Quality wins.
The 12-day affair offers an affordable, engaging entertainment experience to fans, many of whom have started traveling to Vegas explicitly so they can head to the games. Offering adult fans a ticket for $35, the NBA Summer league provides a robust, unique basketball experience at a remarkably reasonable price, given what's included. With a single-day ticket, basketball fans are able to attend up to 10 games featuring the next generation of basketball talent; getting to know and engage with their favorite team's players before they become the next Kobe or LeBron.
NBA coach Alvin Gentry offered a great metaphor, describing the Summer League as something that has evolved into an NBA version of Major League Baseball's Spring Training. "I liken it to baseball spring training. People come out because they have a chance to meet the players, and it's a lot less stressful and more open. And it's going all of the time, so you can always see a game," Gentry stated in an interview with his team's hometown paper, the New Orleans Advocate.
Of course, fan fests and partnerships give the NBA and its sponsors an opportunity to leveraging the environment as a place to execute plenty of fun, engaging game-day activations. Brands like MGM Resorts sponsor events like its official "Summer League Tip-Off Party," featuring popular DJs, basketball legends, and of course, all the accompanying "Vegas festivities." Budweiser set up its "Budweiser Summer League Legends Lounge," providing a high-end experience for fans to enjoy the games, with tickets including food, drink and an official program.
As LeGarie told Gary Washburn of the Boston Globe, "we've become like a 10-day party, but we're informal. No tuxes here." It provides a place for the entire basketball community to come together, enjoy each other's company, and have a good time. Additionally, LeGarie did make sure to emphasize that the league has really grown and continued to refine their product to, "provide a lot of different events to answer a lot of different tastes."
For those not into the party/casino/clubbing scene, the league itself stages a plethora of events and activities in the concourse geared more toward the sport. There are pop-a-shot contests, NBA2K video games, autograph booths, and more that appeal to a more family-friendly crowd.
During the games themselves, passionate basketball fans have a chance to dive into the sport's X's and O's, as Summer League games have become known for their role as a place for teams and the league to experiment and innovate with actual strategy and gameplay. As Mark Cuban said in an interview with Forbes, "of all the things that happen in Summer League, the results on the court are the least important."
[mc4wp_form id="8260″]
As somebody who has covered the league for years and seen it evolve first-hand, Dachman praised the NBA for just how effective its strategy for growth has been. "The NBA's leadership is never stagnant. It's really impressive, and you're seeing those efforts pay off. Fans seem more engaged than ever." 
The Las Vegas Summer League has become a powerful event, enabling the NBA to remain relevant during a time once reserved for Major League Baseball and the All-Star Break. Cuban summarized it perfectly, noting that "its primary value is, to the league as a whole, as a marketing platform."