Chiney Ogwumike was born to be on sports radio.
When she was a baby, she liked to follow her parents around the house, holding a conversation, even if she didn't make sense.
Now the 28-year old power forward for the WNBA's Los Angeles Sparks can be heard loud and clear as the first Black woman to co-host a national show on ESPN Radio.
Teaming with 30-year-old Mike Golic Jr., the Nigerian-American Ogwumike is on the air weekdays from 4-7 p.m. ET as part of ESPN Radio's new programming lineup.
These two young talents speak the language of today's athletes. The Houston native was the No. 1 overall pick in the 2014 WNBA Draft. Golic Jr. played college football at Notre Dame, then kicked around the NFL, CFL and AFL before joining his father, Mike Golic Sr., at ESPN.
Ogwumike is also part of a new wave of female pro athletes making big strides in the sports media world.
Front Office Sports asked the Stanford graduate about her journey from basketball phenom to national TV and radio, social justice protests by athletes and what separates "Chiney and Golic Jr." from their afternoon drive competitors.
Front Office Sports: What's the key differentiator for your show?
Chiney Ogwumike: We call ourselves the 'secret sauce' of the ESPN Radio lineup. Just because we know we're different, we know we're young, we know we're energetic, we know we're fun.
We both come from big families. His dad is a Hall of Famer in radio. My sisters all play basketball. We have co-existed in that environment. But now we can step into our own shoes and do things our own style and our own way. It's been really fun.
We're two people who are straight from locker rooms. We want to be able to have that safe space where athletes can share something they wouldn't normally feel comfortable sharing.
Lisa Leslie came on. She's my mentor. She's someone who's helped me so much off the court, when I was dealing with injuries. And there have been tough moments, like the passing of [former Georgetown basketball coach] John Thompson. I call [Congolese-American former NBA star] Dikembe Mutumbo my uncle. I called him to see if he was comfortable [coming on the radio]. It was the first time he talked all day. He was in mourning. He's someone I've come to know. He's someone I cherish, especially with our African heritage. We were able to even laugh. … To have those moments, even in the tough times that he was going through. For him to feel comfortable coming on the air, and having him remember stories he had not remembered in a long time — that was super cool.
A lot of those beautiful synergies happen from us being from locker rooms. Golic Jr. brought on [Minnesota Vikings tight end] Kyle Rudolph, who was his roommate at Notre Dame.
Hopefully, we become a destination where athletes feel safe. It's a family vibe. We have fun. But it's just different. We have this platform and perspective that looks different from what is around. That's what we're leaning into. That's what's been so special so far.
FOS: ESPN Senior Vice President David Roberts said you're the first Black woman to co-host a national show on ESPN Radio. Thoughts?
CO: When you hear those things, you're humbled. 'How has this not happened before?' But at the same time, you're grateful that it's happening now. Honestly, I couldn't have done this without amazing women in the game, who've put in the time. Who've literally told me, 'You're on TV, go for this. Feel comfortable doing that. Take the reins here.' It made me feel confident about being myself. I think it's amazing.
A lot of times you don't know what you don't know. My perspective: This is a beautiful thing. It shows that it matters. Not just a female perspective, a Black perspective, a woman's perspective. That's the way the world is going. It shows that ESPN cares about different voices. It's really awesome.
It's hard. I'm 6'3. I'm outgoing. But for so long, we grind. We're in the business of getting reps. We grind and grind, we grind in the dark, hoping that our opportunities will come to light. I never thought this opportunity would manifest. Just because I thought we were in a place where I had to wait my turn.
For the company to understand that this is something that matters, young people matter, this type of diverse voice matters, that to me is a great opportunity. But it's also a huge responsibility at the same time. I'm learning a lot. But I'm loving it.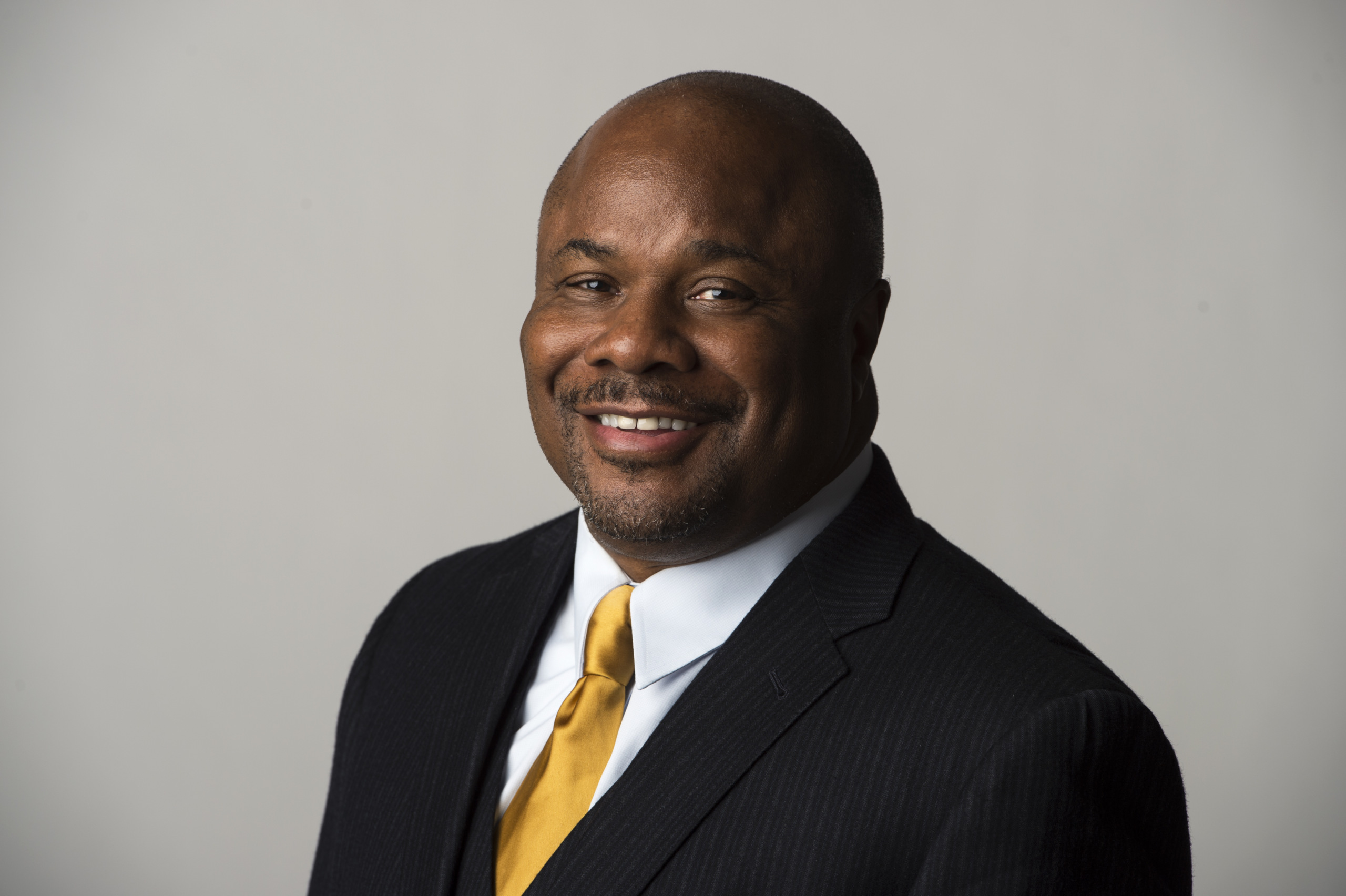 FOS: You're getting your own show at a time of massive social protests, athlete activism, a divisive presidential election. What's your biggest challenge?
CO: The hardest thing for me personally was just being comfortable speaking my truth. For so long, there's been an idea you have to be careful with what you say. But we're past that point. Everything that's going on matters. Sports is what we use to bring things together. Sports is the place where we have these conversations that are race-based before they even permeate society. That's just what we love about sports. We hang together. It doesn't matter who's on the field. It's a meritocracy.
To realize that my experience is a valid experience, and it does belong in this dialogue, that was the hardest thing for me. Being comfortable. Having to explain what people are uncomfortable to hear. But it is so necessary. One of my favorite sayings is, 'You have to go through it to get to it.' You have to go through these times to understand what really matters. How have I been moving and seeing other people? How does my experience impact others?
That's what we're seeing in real time with every game, every choice and every decision that these athletes are making. I'm one of them. I have a microphone and I can speak for them.
To me that's amazing, it's a gift, it's a blessing — it's something I never thought would be handed to me so early. I know I worked for it. But it's not something we should ever take lightly, especially where we are now. It's been a lot. But it's also been necessary. That's one thing I love about the show.
One of my favorite discussions so far was talking about Dak Prescott and his mental health. And the conversations and criticisms that have come from people who have spoken on it as well. Being able to have that mental health conversation, or also speak to social injustice, or why I feel like basketball players need to recalibrate — those are all things where I know what's going on. I feel the pulse. Being able to speak to that is the most powerful thing, so I feel grateful.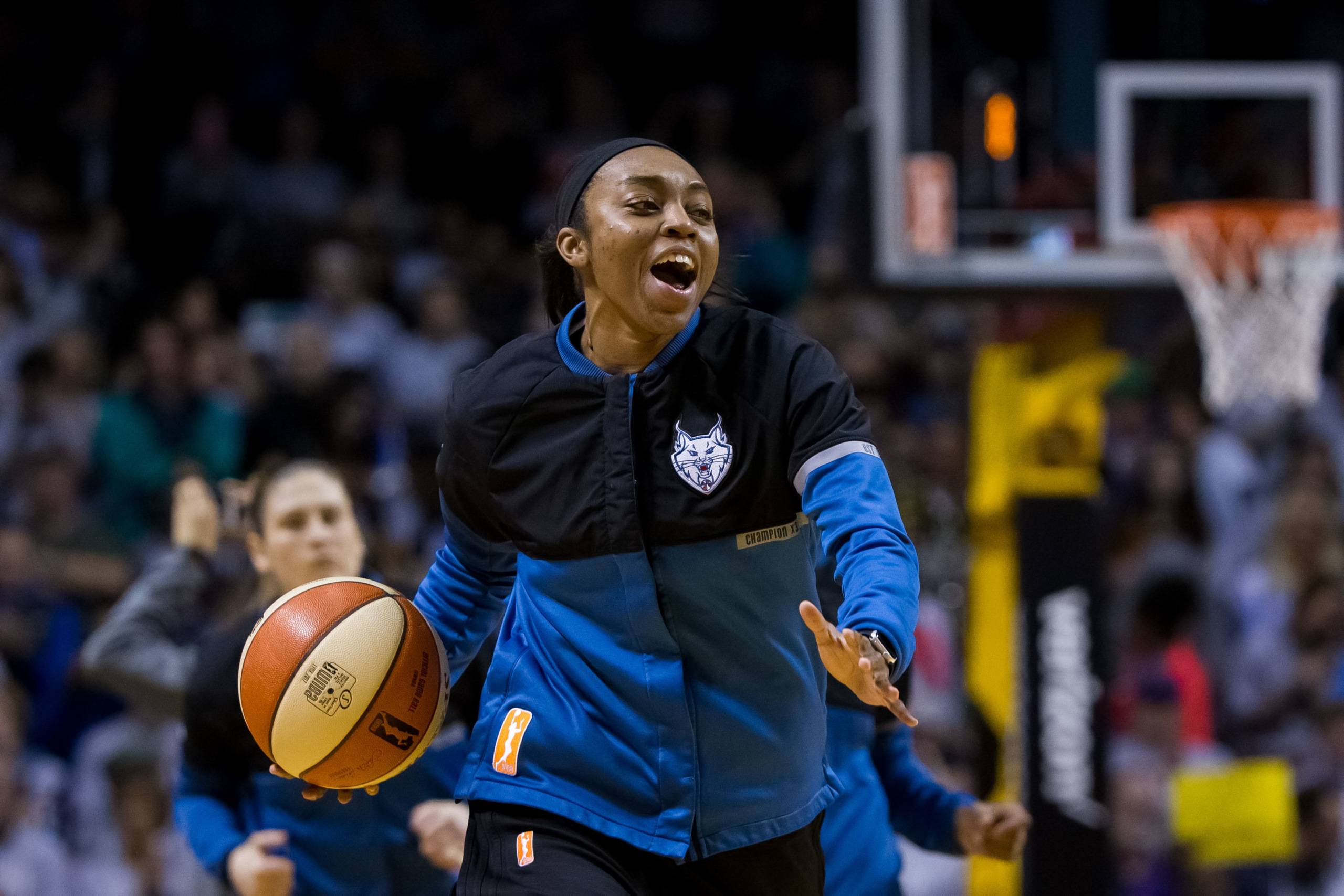 FOS: What did you think of Skip Bayless' take on Dak's bout with depression?
CO: I thought it was extremely dangerous. The way he talked about it was an antiquated way. It also made it seem like this is something that's not real. We're in 2020. This is a real issue. Mental health is here. It's something that affects all of us. We can't act like just because it's football, it should not be part of our dialogue. I think I said on the air, if you believe Dak Prescott the quarterback when he's leading the team that's poised to make a Super Bowl run, if you believe him when he's making play calls and trying to lead the team, how do you not believe him when he takes his jersey off and starts speaking his truth?
That is the thing we need to start stripping down. The idea that these athletes have compartmentalized their entire life experiences. They're not just a product of one or two things. They're dealing with generational experiences as well. They're in the middle of racism, the coronavirus. That's not a joke. That's not something we should take lightly. That is extremely dangerous.
The beautiful thing is we have a lot of people who understand we should not tolerate those things. I'm from Texas. I told my Cowboys fans, 'I need y'all to go out there and show Dak some love so that one LOUD voice with the microphone gets drowned out.'
FOS: The WNBA always seems to be at the forefront of social justice. Why?
CO: We naturally are champions of our community. We know our community, since its inception, has always been compared. We are constantly fighting for respect. Not just for our game but for women in our community. Minorities in our community. Diversity in our community. That's just inherently in our DNA. That's how we operate in the WNBA.
We have to be the ones who go out, talk to fans, understand where they are coming from and pound the pavement for our community so we can have a game that's successful. So in these moments, we know exactly where we are, we know who we're with and we know what we're fighting for. We are literally female fighters that fight for a championship. But we also fight for each and every one of our fans, and our communities, and our cities and our states.
We're so aligned and so aware. We all have this collective responsibility to do well by the game and do well by others. So when moments like this arrive, the WNBA is always on it and has been consistently on it. I'm glad people are starting to see that.
FOS: What do you think of pundits like Laura Ingraham saying athletes like LeBron James should 'shut up and dribble?'
CO: I think it's disappointing. Just because I wear a jersey doesn't mean that I'm not a sister, a Stanford grad, a broadcaster, someone who isn't worthy of having an opinion. That's the disappointing part.
FOS: Where do these athlete protests go next?
CO: The moment is not just now. … We've always done it. You could be from a hometown and you have a certain cause. We've always tried to use our platform for positivity and for power and to help. But now, finally, social justice has come to center stage as one of those things that you can [address] on your platform without fear of retribution. There was a fear that if you chose to speak on social justice, or act on social justice, it could cost you so much. I think we're past that point. We're at the point where we realize this is important to talk about. It might be tough. But we can work together to figure out the right, actionable solution.
I think people will continue to show they're aware, and they care, and protest however they see fit. But most importantly — what people need to realize — is that athletes are going to be putting pressure on the system that everyone understands. If you support me on the court, and I support you in the boardroom, where does that relationship really help us in our communities?
Athletes are not just going to push out messages anymore. We're going to try to create action that really helps. I grew up in the social media generation. At first it was like, 'Oh, post something, that's great, you're raising awareness.' Well, it doesn't stop there anymore. As much as you see protests, you're going to start seeing follow-through.
In basketball, when you shoot a shot, you have to hold the follow-through. That's so important. Now it's not just shooting and letting people know, 'This is what matters to me,' it's holding the follow-through and doing something about it.
That's why I'm really grateful to be part of a group like More Than a Vote. We're realizing we can't do this by ourselves … LeBron has done great things. We've seen so many talented athletes do things on their own. I think we're starting to realize it takes all of us to really create that change.
FOS: One of the things I like about ESPN's recent talent strategy is they don't limit their analysts to talking about just one sport. Does it surprise listeners that you're so up on the NFL and other leagues?
CO: Authenticity matters. I learned that lesson super early. I went on-air when I was hosting 'SportsCenter Africa' and I started trying to sit like an anchor and talk like an anchor. … I think when it comes to other sports, I forget how close I am. Growing up in Texas, my first real love of the game of football came from Andrew Luck and his Stratford [high school team] playing against my high school. Then following him to Stanford. And a lot of my football friends transitioned to the NFL. I played volleyball in high school [and] played basketball.
My mind is naturally inquisitive about a lot — sports, society, everything. My parents would always say when I was a baby, I wouldn't watch 'Barney' or 'Blues Clues.' I would watch the news, the actual news. I don't know why but I was cool with it. That's just how my mind works.
Being at the center of professional sports, everything is combined. You do appearances with a variety of different athletes. You're on campus with the same type of people. When I stepped into this role, people would say, 'Chiney, two-time WNBA All-Star, first pick in the draft.' But my experience is much more than that. The cool thing is having these relationships with people. But also having a foundation and a different perspective. I can wear that 'analyst' hat when it comes to basketball. But I can also take that hat off and be the fan of football and also bring that different perspective.
Also, the different relationships I bring to the table. Nowadays sports is not just sports. There's so many things tied to it: analytics, relationships,the nature of being an athlete that transcends the moment. It's been fun because I feel embraced for who I am; not what my bio is. I know I have to prepare. But I also know I have to be real and bring my authenticity to the table.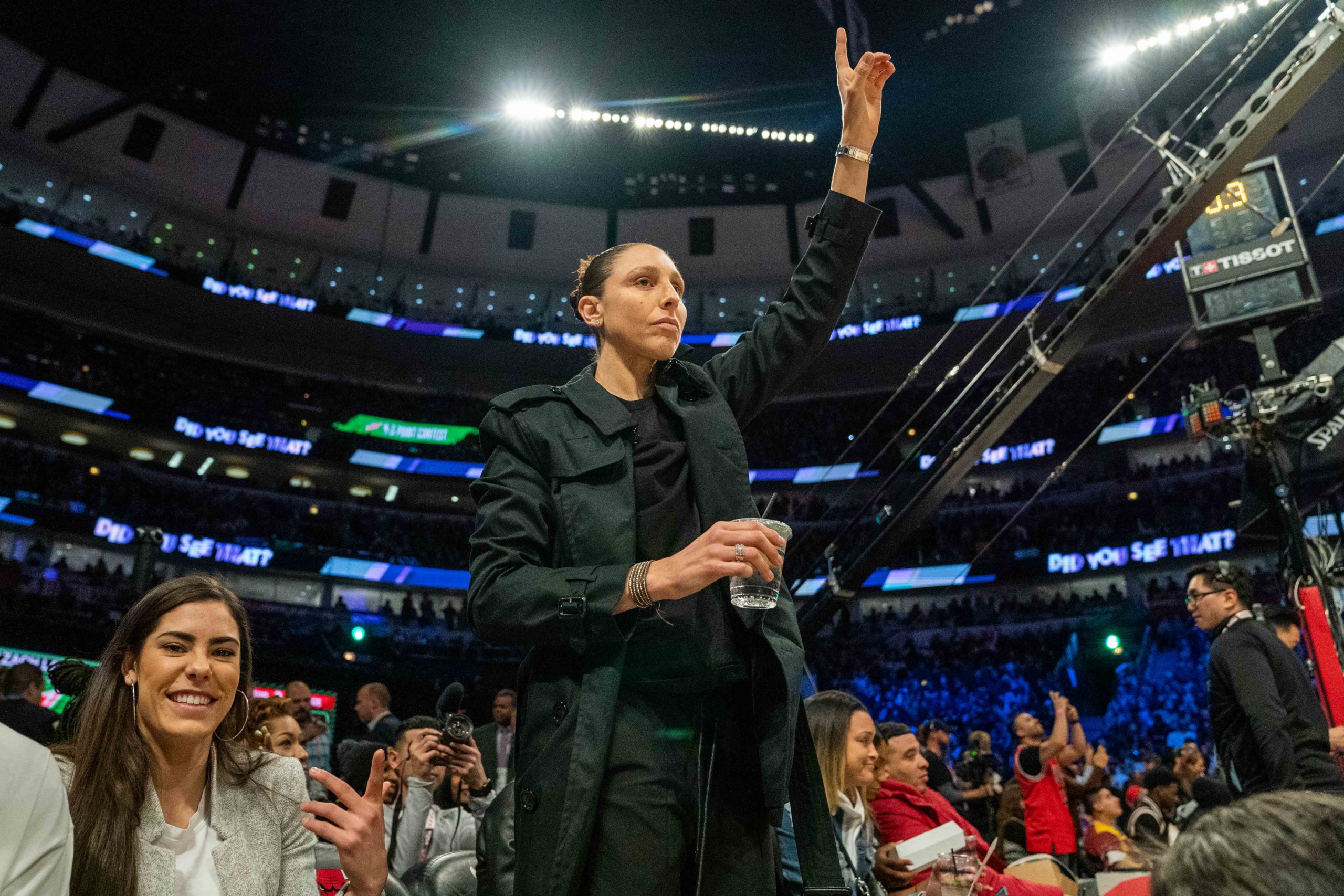 FOS: Talk about teaming with Golic Jr.
CO: He's one of the best people I've ever known. It's been a blast. I'm loving the format. I'm having so much fun with everyone involved. Just to have a place where we can be ourselves, and to speak to a variety of issues, whether it's silly or serious. That's the sweet spot. It's been great.
FOS: You took this season off to rehab several injuries. But you've been juggling your dual WNBA and ESPN careers since your early 20s. How do you do it?
CO: A lot of people ask me that. They say, 'Wow, that's amazing.' I'm like, 'I'm still a woman who's trying to figure a lot out.' That's the funny part of it. It's not easy — but it's so worth it. I started with ESPN when I was 23 or 24. I'm 28 now. I was just so grateful for the opportunity to do something different. And to offer my perspective. So it was like, 'Do everything and try everything and go about it the same way I work on my game on the court. Work on everything, have fun, appreciate every possession and every rep you get.' It's not easy … driving for three hours a day to get to Bristol, but also getting to my workouts, all began to collide. But to have a point where in this world today, where we're forced to stop and recalibrate, I've overcome so much on the court. I love the game. I've been around the game. I know people that are currently part of the game.
To have another platform, where I can champion those same people is amazing. Especially at this moment. It makes the work worth it. But it was funny. Going into the break, the pandemic, I didn't realize how tired I was. Just from going cross-country, working out and also working on-set. But I feel rested and recovered. I think we're now all efficient in our own ways to do the most with what we have and also advocate for what we can.
FOS: You don't just do radio. You've been on 'SportsCenter' and other ESPN TV shows for years. What's the difference between radio and TV?
CO: The difference is [radio] has more space to be vulnerable. On radio you have to be yourself. You can't put up a facade. People aren't just hearing your voice. They're getting the most intimate aspects of you.
You're on for three hours. You can't hide your opinion, you can't hide your thoughts, you have to deal with things in real time. … People get to know you for who you are. It's a very scary and intimidating thing. It took me a while to understand you have to be comfortable with people thinking about it. Be comfortable with telling your truth, and your stories, and making fun of yourself.