Female professional athletes are using their growing platforms to develop careers in the media world, where many are further enhancing women's sports coverage.
On July 21, two-time World Cup Champion and Utah Royals defender Kelley O'Hara joined female sports media outlet Just Women's Sports as the host of "The Just Women's Sports Podcast." After featuring close friend and USWNT teammate Alex Morgan in the series debut, O'Hara has gone on to interview the likes of snowboarder Chloe Kim, Los Angeles Sparks legend Candace Parker, PWHPA newcomer Hilary Knight, beach volley star Kerri Walsh Jennings and ski racer Mikaela Shiffrin.
In her first media role, O'Hara's podcast has already gained traction across sports. "The Just Women's Sports Podcast" debuted at #1 in sports and #16 overall on Apple podcasts, #14 on Spotify and surpassed 200,000 total downloads within one month. With the podcast's early success and the work that other women are doing in sports media, it leaves O'Hara optimistic about what's to come in this space.
"I know there's a lot of uncertainty right now, but female athletes are proving that they're a cultural force even in a world without games," O'Hara told Front Office Sports in late July. "Athletes are driving some of the most important conversations in our country at the moment, and what we're seeing is that when you give these women a platform, people listen. The audience is there — now we have to go meet them."
As far back as middle school, Lindsay Eastwood remembers she and her dad watching Canadian hockey legends like Cassie Campbell and Hayley Wickenheiser capture Olympic medals and cement their legacies in women's hockey. Eastwood aspired to be mentioned in the same conversation as these two women and that is what drew her to Syracuse University.
Playing on the women's ice hockey team, Eastwood initially didn't get into her first-choice program: the Newhouse School of Public Communications. After graduating from Syracuse with a degree in communications and rhetorical studies, she was granted a fifth year of eligibility from having to sit out her freshman season due to illness.
"It seemed like the worst thing in the world having to sit out," Eastwood said. "I was sick and it sucked, but it ended up being the best thing that could've happened to me because I applied to Newhouse for its master's program and got in … so fourth time's the charm for me."
During the pandemic, Eastwood worked on finishing up her graduate degree and has since used it to gain valuable journalism experience. Upon inking a deal with the NWHL's latest expansion team, Toronto Six, Eastwood has also used the opportunity to deepen her media skills. She has already begun broadcasting encores of memorable league games on Twitch, which before the 2019-2020 NWHL season signed a three-year deal with the league to stream and broadcast games and other content.
Eastwood has also launched the YouTube series, "Locked In With The Ladies," which she hosts alongside friends Michelle Knezovic and Alyssa Lyons. But since the start of the Stanley Cup playoffs on Aug. 1, Eastwood has been covering the Tampa Bay Lightning as a media correspondent, reporting on everything that is happening with the team in Toronto.
"I'm working all that out and trying to get into the sports media field," Eastwood said. "Ideally the dream job and the end goal is to be a hockey analyst, but there's going to be a long way to get there and a lot of hard work. I'm ready for it and am ready to take the stepping stones to get there."
If it were any other year, Chiney Ogwumike would be suiting up for her current team, the Los Angeles Sparks. Instead, due to injury concerns and worries about playing in the WNBA bubble, the 28-year-old decided to opt out of this season. Instead, she's been building up her already impressive media resume.
Ogwumike recently made history by becoming the first Black woman to co-host a national show on ESPN. She and Mike Golic Jr. are the hosts of "Chiney and Golic Jr.," which has seen the duo engage with fans, discuss topics of the day, and look ahead at the night's events.
Ten days following the launch of "Chiney and Golic Jr.," Ogwumike quickly dove into arguably her biggest assignment to date: covering the sports industry's response to police shooting Jacob Blake in Wisconsin. The aftermath has seen leagues and players from the NBA, WNBA, MLS, MLB and NHL protest and sit out numerous games.
The unprecedented sports moment has certainly resonated — and overwhelmed — Ogwumike, who sees a chance to bring change through her brand presence.
"I think that this is the first time that all of my experiences have sort of been brought into one moment," Ogwumike said. "My identity is being a Black woman, a Nigerian-American woman in America, but also being an athlete with a platform. The platform just transitioned to a national radio platform [with '"Chiney and Golic Jr.'"] to create change and also to unite people through sports."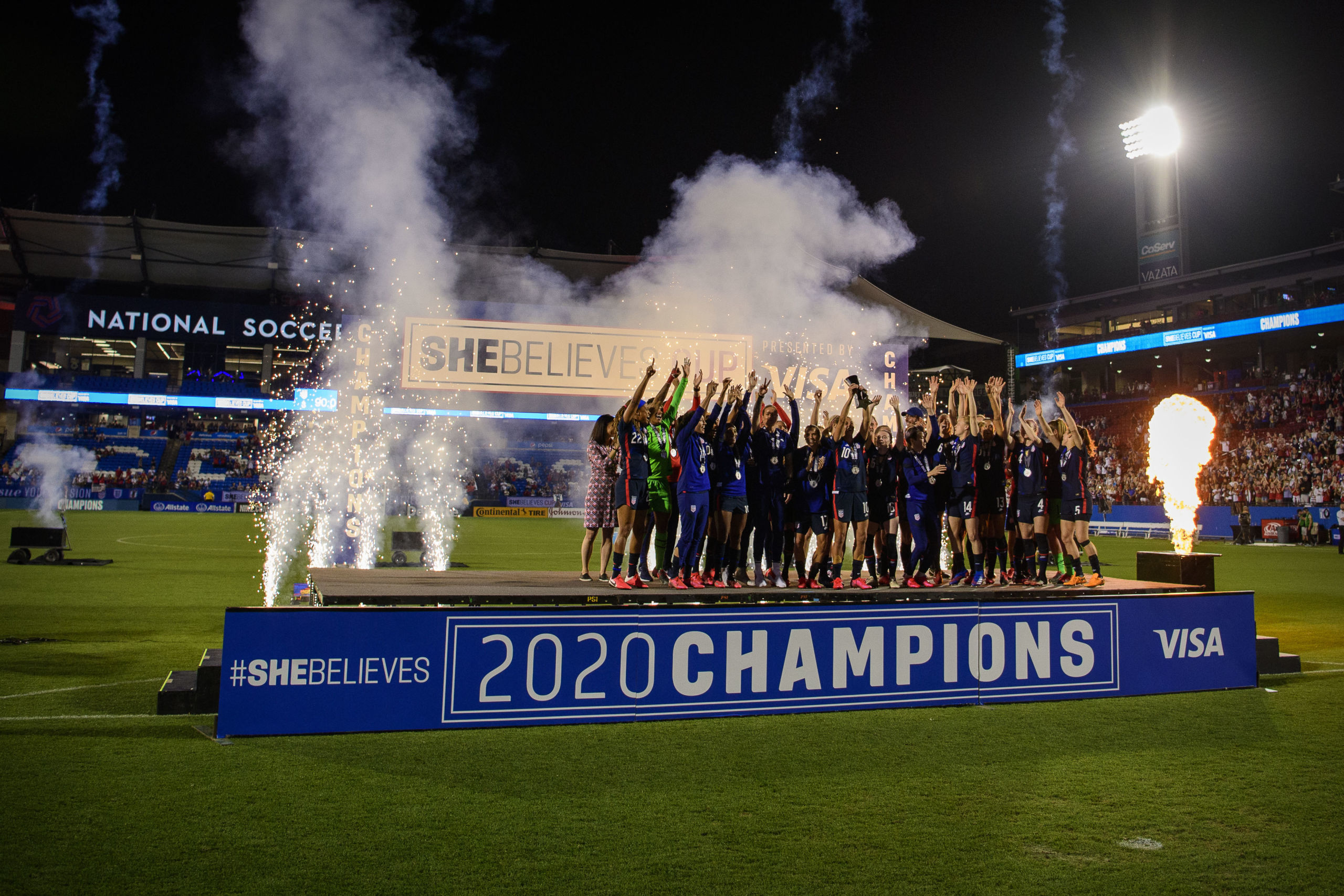 "It just has been an emotional roller coaster, but I feel immensely grateful despite all of this, because I feel like I have a place to share my perspective and hopefully that can help the world," she added.
Like Ogwumike, Renee Montgomery chose to opt out of the 2020 WNBA season due to concerns about coronavirus and to focus on social-justice issues.
Shortly after the Atlanta Dream star passed on playing this year, she had been interviewed by TMZ to talk about her decision. The network stayed in touch with her manager, Paul Guarino, and eventually asked if she would be interested in a journalistic role.
The two-time WNBA champion then announced that she would be joining TMZ as a full-time co-host on "TMZ Sports," a nightly FOX show featuring Evan Rosenblum and Michael Babcock.
Montgomery has been quick to notice the differences between being a basketball player and a journalist. With the Dream, she would go to the gym, be there for an extended period of time and then go home to a considerably lax environment.
As a media member, she has had late-night interviews and juggled various other responsibilities that makes her days longer than she's used to.
Despite the adjustments that come with reporting, Montgomery has been appreciative of her new job allowing others to witness a different side of her.
"People are starting to get to see my personality," Montgomery said. "A lot of people in basketball — they know who I am, but the women's basketball community isn't as large as other communities. Now that I'm on a different platform and a bigger platform like 'TMZ Sports,' a lot of people are seeing me and my personality. That's a really good feeling, because that's what I wanted to happen."
Even in the middle of the most turbulent year in modern history, the public's interest in women's sports has not waned. The NWSL opened its Challenge Cup with record television viewership, and its championship match — the Houston Dash's 2-0 victory over the Chicago Red Stars — averaged 653,000 viewers, beating the previous record set for the opener before the Portland Thorns FC and North Carolina Courage, which averaged 572,000 viewers.
The WNBA's season opener between the Sparks and Phoenix Mercury on July 25 averaged 540,000 viewers on ABC, the league's largest opening weekend audience dating back to 2012. Viewership was also up 19% year-over-year from the 2019 season opener. Earlier in the day, the New York Liberty — powered by the debut of Sabrina Ionescu, the No. 1 overall pick in the 2020 WNBA Draft — took on the Seattle Storm in a matchup that averaged 419,000 viewers on ESPN. It was likely the largest WNBA regular season audience on cable since 2016.
Coupled with what female athletes are accomplishing outside of the sport, Montgomery is not surprised at what they have been able to achieve this summer.
"A lot of companies weren't betting on women in the beginning," Montgomery said. "Women just weren't getting those big opportunities like that, and now you see it happening. For me, I feel like they're kicking the door down."