Although she has since put down her cleats to start running a company, Haley Rosen is still very much connected with the soccer world.
From playing at Stanford to her jump into the NWSL, the now-retired Rosen has always maintained close relationships with many former players – including fellow Stanford soccer alumna Kelley O'Hara.
O'Hara's list of on-field accomplishments is lengthy: the 31-year-old has won the Hermann Trophy for collegiate soccer's top player, was a top-three draft pick in the-then Women's Professional Soccer League and, most famously, ustwo-time World Cup champion with the United States women's national soccer team. She also continues to play for the Utah Royals FC in the NWSL.
When they first met, Rosen spoke with O'Hara if there might be a way for her to join as an advisor for her new media company, Just Women's Sports. Founded in January, Just Women's Sports is a website and newsletter dedicated to addressing the limited exposure of women's sports in the U.S. According to a study conducted by the University of Minnesota's Tucker Center, 40% of all sports participants are women, yet women's sports receive a mere 4% of all sports media coverage.
As their conversation continued, the idea arose for O'Hara to host her own podcast for the company: The Just Women's Sports Podcast. It will feature female athletes discussing major moments throughout their respective careers and topics like LGBTQ+, race, and playing while parenting. The series will debut on July 21 and feature O'Hara's close friend and USWNT teammate Alex Morgan.
"What excited me about the podcast was getting a chance to have candid conversations with athletes I admired and respected," O'Hara wrote in an email. "I love hearing people's stories, and, on top of that, female athletes don't get enough media coverage, period. As I have gone through my career, I have realized if you don't like something or think it should be done differently, you can't sit around and wait for someone else to do it better, you have to be the one to do that."
Throughout Just Women's Sports' nascent history, Rosen has turned to grow the platform by bringing on female athletes who can authentically cover the women's sports industry. Recent stories on the Just Women's Sports website include North Carolina Courage forward Lynn Williams talking about the NWSL restart and WNBA player Renee Montgomery on why she is sitting out the upcoming season.
The lack of live sports has not had a negative impact on the Just Women's Sports' weekly newsletter, which has maintained a click-through and open rate of 11% and 40%, respectively.
"Sports are interesting, and these athletes are amazing, but it's also really interesting because we don't talk about women's sports," Rosen said. "We're uncovering a lot of topics that we don't often talk about with sports."
Both O'Hara and Rosen are looking forward to The Just Women's Sports Podcast premiere, which has been months in the making. The podcast planning began in early 2020, and recording started in the first weeks of March. O'Hara was preparing for an abundance of recording sessions to jumpstart the series.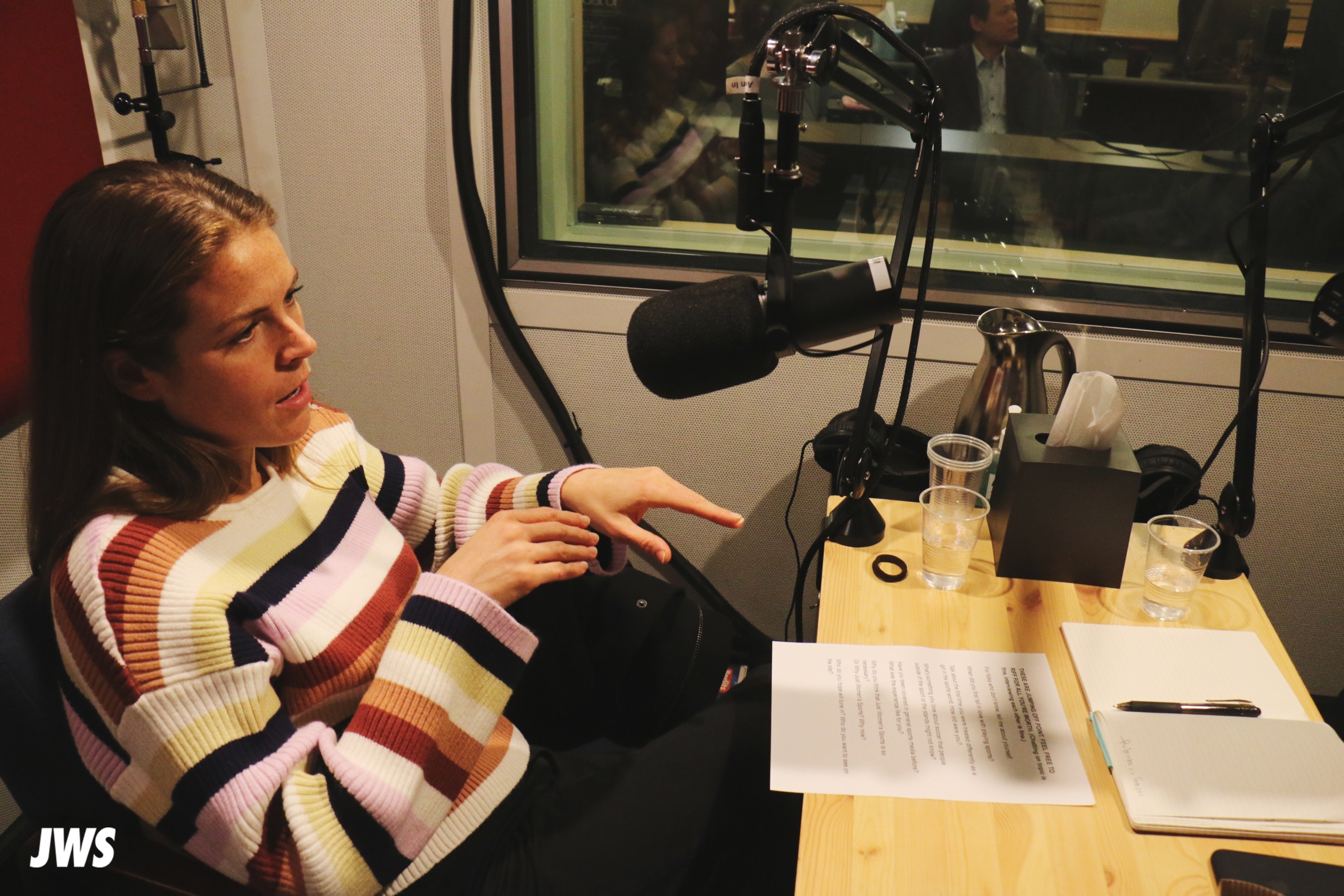 Once COVID-19 eviscerated live sporting events, O'Hara and Rosen waited nearly two months before recording podcast episodes. The entire production process has been done remotely, with O'Hara recording the interviews via Zoom before sending it to Just Women's Sports' podcast and recording audio partners.
Although this is O'Hara's first foray into the podcasting space, she felt at ease talking with female athletes across women's sports about their unique journeys.
"It's a bit different because a lot of times you have media people who are asking questions who have never lived in an athlete's shoes," O'Hara said. "I don't know how to say that nicely, but you just get a connection. The conversation – sometimes it probably comes off better than if you're talking to just a reporter because it's athlete-to-athlete, peer-to-peer – I think that hopefully, that will come off well in all of our episodes because we have shared experiences."
When O'Hara completed her first-ever episode with Morgan, she was more surprised than nervous about the experience. Even though the duo has risen through the ranks to become FIFA World Cup champions, she left the interview knowing more about her friend than she did beforehand.
"I felt like I found pieces of her that I never really thought about before or never recognized," O'Hara said. "I feel like that's a good interview when you know someone really well, and then you pulled something out that maybe you didn't even realize before."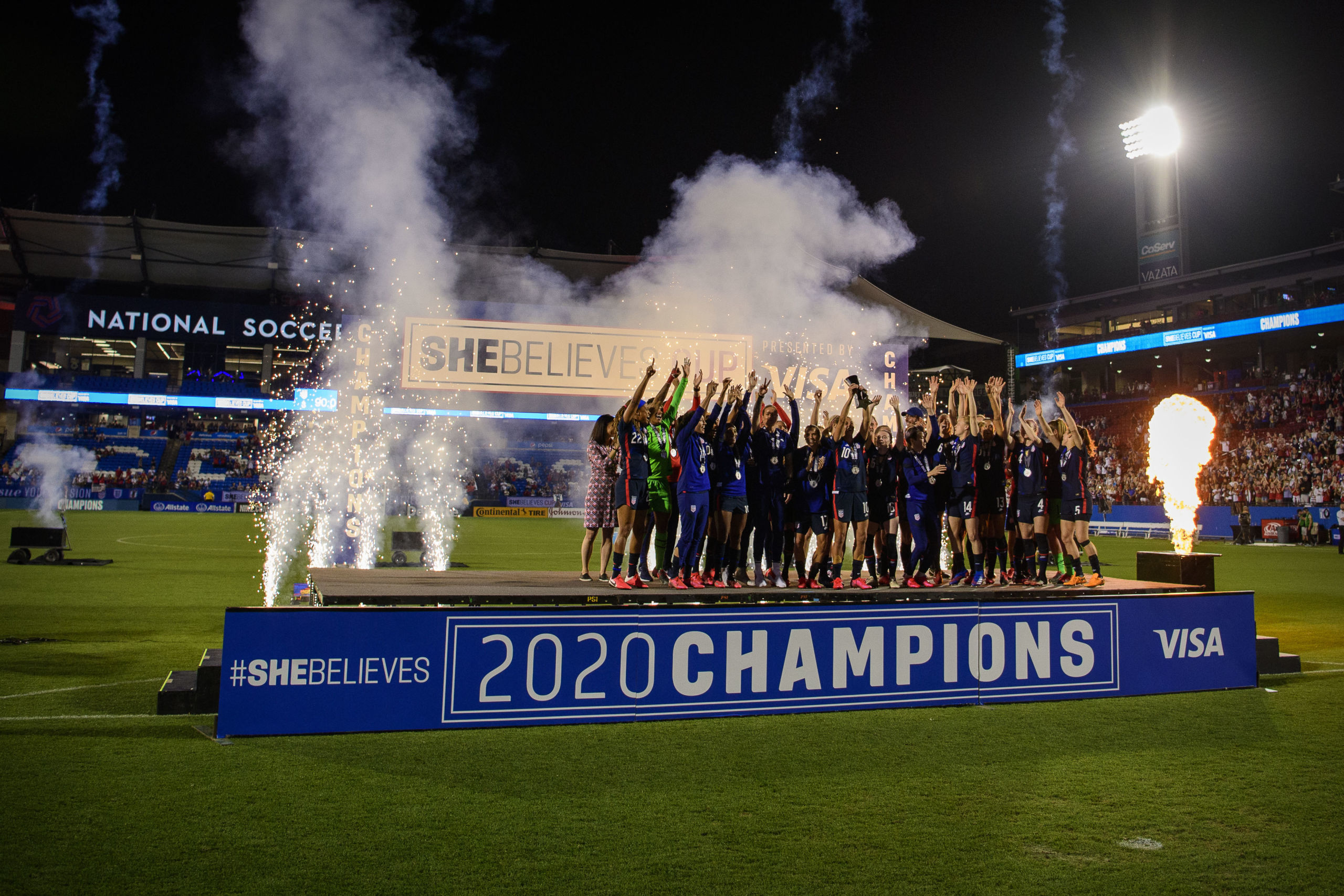 One of the topics that O'Hara touches on is Morgan's pregnancy journey before giving birth to her first child, Charlie, on May 7. It might have been the first time that the soccer star ever interviewed a friend, but Rosen believes that made the conversation especially compelling.
"I've literally never heard an athlete speak on that before," Rosen said. "I think it's really powerful, important, and a big part of sports. With Kelley, she's real and genuine, and I think that brings so much to the podcast. It's been really cool to see these athletes open up and be real."
With O'Hara coming on board as an athlete partner, Rosen sees The Just Women's Sports podcast as her company's first flagship series. Later episodes will feature female athletes like Hilary Knight, Breanna Stewart, April Ross, Candace Parker, Chloe Kim, and Mikaela Shiffrin.
Rosen also hopes that O'Hara's work will further her company's momentum for the remainder of the year. When she launched it in January, the first and second quarters of this year were about laying the foundation – going forward, she is looking for Just Women's Sports' female athletes to grow the company through podcasting.
"We want to bring in the athletes to sort of cover themselves," Rosen said. "Who better to cover women's sports than the athletes in the space? That's 100% where we want to go next – as much as we can work with the athletes in this space in creating content and making sure our content resonates with them."