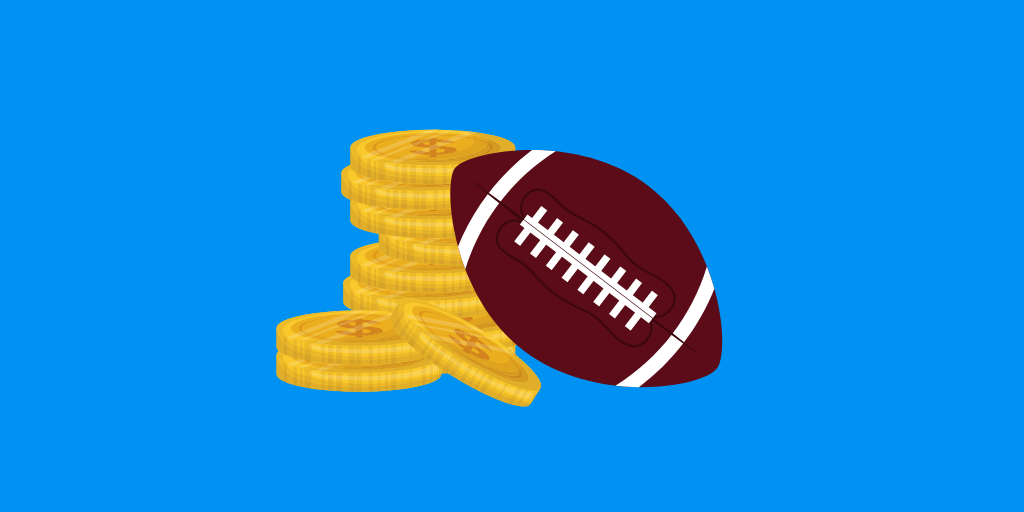 Football is back, and so is sports betting.
While sports betting didn't necessarily go anywhere during football's offseason, the amount of eyeballs that turn to the industry when toe meets leather is noticeable.
Capitalizing on the increased interest from consumers when it comes to sports betting in the wake of the Supreme Court striking down PASPA earlier this year, CBS Sports HQ, the 24/7 streaming sports news network available for free across digital platforms, is launching "SportsLine Edge." The new show will air exclusively on the streaming network and will provide fans with pick info, analysis of line movement, and insight into daily fantasy lineups.
Scheduled to run from 6:00-8:00 p.m. ET every Monday and Thursday, 11:00 a.m.-12:00 p.m. on Saturdays with an additional 30-minute segment from 2:30-3:00 p.m., and 12:00-1:00 p.m. on Sundays with a 30-minute segment from 3:30-4:00 p.m., there is a method to why those time slots were chosen.
[mc4wp_form id="8260″]
"We focus in on what we call the 'invested fan,'" said Jeff Gerttula, EVP/GM of CBS Sports Digital. "When it comes to these 'invested fans,' we have seen interest from them particularly in that preview window immediately before a game starts."
Picks content is nothing new to CBS Sports thanks to its online platform SportsLine.com, which was launched three years ago. After seeing 171% growth in SportsLine subscribers so far this year compared to 2017, Gerttula and his team decided to add sports gambling content to CBS Sports HQ in the 5-6 pm hour to see how it would test.
SEE MORE: Bleacher Report Gets Into Sports Betting With 'Simms & Lefkoe: The Show'
The test went well and they decided it was time to make a larger investment with "SportsLine Edge."
"In that time slot, we've been doing a lot of sports gambling oriented content where we were talking about lines and bringing in experts and we had seen a good response from our audience. Seeing the success and knowing that the audience was that 'invested fan' we decided it was a good place for us to invest more, thus the show. We're going to brand it, we're going to put more resources towards it, and really continue to invest in that pregame window where our audience is very interested in this kind of content."
While SportsLine.com does have a paywall offering, "SportLine Edge" will remain free on CBS Sports HQ. Thanks to the scale of CBS Sports Digital and the success it's had being an ad-supported business, Gerttula wanted to make sure that this offering lined up with their overall OTT strategy.
"What's unique about our over-the-top strategy is that we're free and ad-supported. That's a strategy for us, it works for us, and our initial plan is to keep going with that."
For those who may not know about the show, CBS Sports will be leveraging its various content platforms to drive awareness to the programming. The goal? Stay in front of the 'invested fan' and be able to move them around to different content offerings.
[mc4wp_form id="8260″]
"This show is just another way for us to drive further consumption from an audience target that we see as valuable and is a good fit for us," said Gerttula. "When we attract that audience and we get them watching us, we're able to move them around towards other products on broadcast or cable; could be podcasts, could be newsletters, it could be games, other digital shows, social accounts, all sorts of things. That's the big game."
As for expectations, Gerttula is looking forward to the future.
"Anytime you can be the first mover in a space, it's exciting."