The timing between Cleveland Browns star quarterback Baker Mayfield's deal with a CBD brand on Oct. 13 and a note sent out by the NFL Players Association about potential rule violations for dealings with "cannabinoid products" two days later wasn't a coincidence, a source told Front Office Sports.
The email from the NFLPA noted the union had "received several inquiries regarding NFL players' ability to engage in promotion and endorsement of CBD companies." A person with knowledge of those inquiries said they came from agents and marketing reps upset about Mayfield's deal with CBD company Beam to become a brand ambassador. Mayfield had previously invested in Beam through his Camwood Ventures fund.
An NFLPA spokesperson didn't immediately provide Front Office Sports with a statement. Bleacher Report's Master Tesfatsion was the first to report circulation of the letter.
CBD, short for cannabidiol, can be derived from hemp or marijuana, the latter something that if a player previously tested positive for would have resulted in suspension. However, that was changed in the most recent collective bargaining agreement between the NFL and NFLPA earlier this year.
CBD can have trace amounts of THC, the compound that gets you high. Hemp-based CBD has lower THC levels. Beam's products come from hemp and the company uses a process to eliminate all THC from its products, according to its website.
Under the agreement between the NFL and the NFLPA, players are prohibited from endorsing or appearing in ads "for alcoholic beverages, tobacco, or cannabinoid products."
The NFLPA wrote in an email distributed on Oct. 15: "As a result of this language, player endorsements of cannabinoid products are not advised by the NFL Players Association."
Another source with knowledge of the agreement told Front Office Sports the league didn't raise the issue with the NFLPA. It remains unclear what punishment, if any, players would face for endorsing a CBD product.
Mayfield wasn't even the first player to endorse the product, although his deal appears to have been a tipping point as the third-year pro has landed several high-profile endorsements.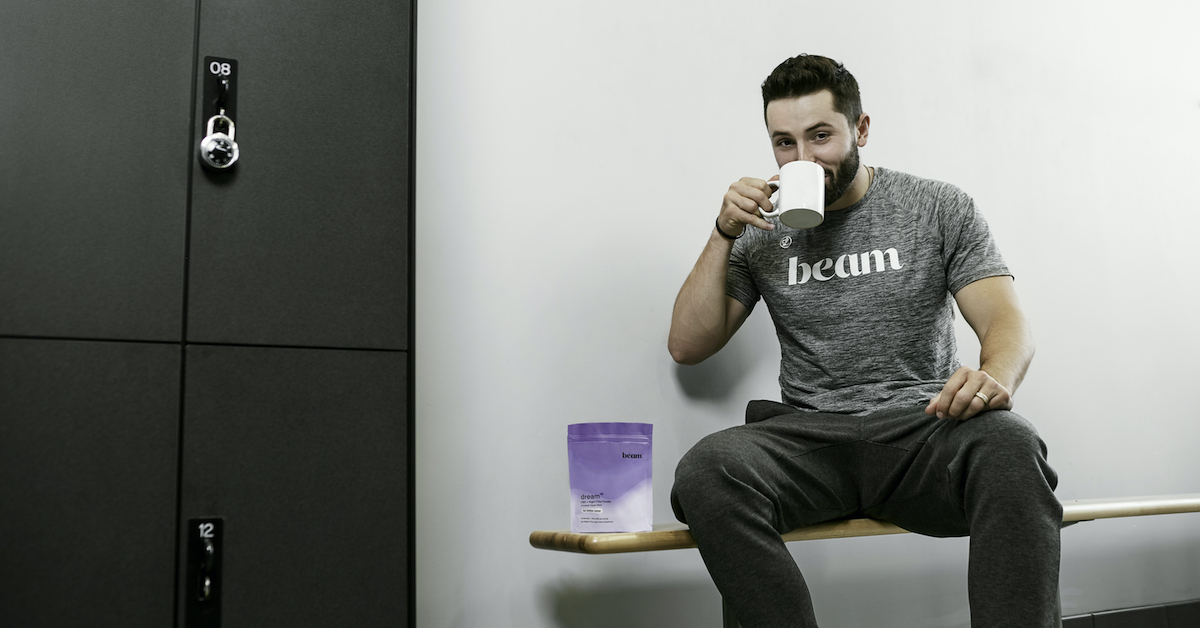 Tight end Rob Gronkowski endorsed a CBD product in December 2019. He was retired at the time before he un-retired to join Tom Brady with the Tampa Bay Buccaneers this season. Gronkowski is still featured on CBDMEDIC's home page and he's touted the brand on his Instagram account since joining the Bucs.
Arizona Cardinals receiver DeAndre Hopkins invested in BioSteel Sports Nutrition in September, part of a multi-year endorsement agreement. Patrick Mahomes, Ezekiel Elliott and Jalen Ramsey are also BioSteel brand ambassadors. While the company produces several CBD products, none of the athletes ambassadors are touting CBD products and CBD products aren't even listed on BioSteel's official site.