"Athletes are more famous than they are rich."
In 2012, ESPN aired "Broke," the eye-opening "30 For 30" documentary that dissects the financial stress professional athletes endure. It opened with two pairs of statistics: that by the time they have retired for two years, 78% of former NFL players have gone bankrupt or are under financial stress; and within five years of retirement, roughly 60% of former NBA players are broke.
Those numbers especially resonated with Steven Galanis, a Duke graduate who knew many aspiring NBA players. The problem? They weren't on the precipice of max salaries or contract extensions — they were fighting for G League money, which averaged out at $35,000 per season. As Galanis put it, "They were one sprained ankle away from never playing in the NBA again."
Seeing the wage discrepancy between NBA stars and those scraping their way through basketball's developmental leagues, Galanis became intrigued by the concept of athletes in the social media age being more famous than they are rich.
There is some truth to this, as an athlete's popularity in 2020 extends far beyond the sport they play. When Cristiano Ronaldo left Real Madrid for Juventus in July 2018, the football star signed a four-year deal worth roughly $140.78 million with an annual salary of around $35.2 million.
Ronaldo's influence doesn't just exist on the pitch. He also boasts more than 427 million social media followers, 238 million of which coming directly from Instagram — making the 35-year-old Portuguese footballer potentially a richer man based on that fame.
According to Hopper HQ, Ronaldo could make as much as $889,000 per Instagram post — more than double that of Lebron James and seven times as much as Steph Curry's $142,000 per Instagram post. A Buzz Bingo ranking of the wealthiest sports influencers also has Ronaldo at the top of the industry, even suggesting that he could make even more money per post — $975,000 to be exact — than previously thought.
Totalling more than 49 sponsored posts thus far, Ronaldo's Instagram earnings potentially neared $48 million, 36% more than his annual Juventus salary.
Ronaldo's marketability on social media netted him $105 million before taxes and fees in 2019, helping him become the first soccer player in history — and third athlete ever — to earn $1 billion across his playing career.
"If you're not the superstar player that has this huge following, ultimately you're not able to monetize that in any meaningful way," Galanis said. "That's one of the things that probably exacerbates this problem of athletes going broke."
The idea for video-sharing website Cameo was created by Galanis, NFL agent Martin Blencowe and fellow Duke alum Devon Spinnler Townsend. When the trio were growing up, they would approach athletes at sporting events with a Sharpie asking for their signatures. With Cameo, the idea was how to create a remote selfie in the age of Instagram, and Galanis viewed video as the perfect means for it.
Galanis wanted to find authentic, organic ways for athletes to monetize on social media that went beyond prescribed opportunities done with a paycheck in mind. Celebrities with more than 20,000 Instagram followers can set up a Cameo account and list a price for customers to pay for a short, personalized video from them.
Caitlyn Jenner charges the most of any former athlete with $2,500 per Cameo. A video from boxer Manny Pacquiao costs $1,000, while a post from women's tennis player Sloane Stephens costs $350. Brandon Lee Gowton — manager and editor-in-chief of Bleeding Green Nation, a Philadelphia Eagles blog — requests $3. Regardless of the cost, Cameo keeps 25% of the transaction and the remaining 75% goes to the talent.
Matt Saler, vice president of sports marketing at advertising and marketing agency IMRE, sees Cameo being another outlet for athletes to connect directly with their fans.
"Since The Players' Tribune and the live platforms that some social media platforms provide, we've seen athletes eliminating the middleman in regards to media," Saler said. "With outlets like the Tribune, Bleacher Report and Instagram Live interacting with fans, I think this is actually a natural extension of that. The popularity that sports brings only strengthens Cameo's service and helps build an audience of fans and users of the platform. On the other side of it for athletes, it's a fairly easy way to one, earn money and two, but more importantly, connect with fans and build up their social presence."
While Galanis was looking for athletes to join Cameo, Blencowe was representing Cassius Marsh, a journeyman in the NFL who currently plays for the Jacksonville Jaguars. In February 2017, Blencowe asked Marsh to videotape himself congratulating his friend on the birth of his son.
That moment set the stage for Blencowe and Galanis to redefine a decades-long ritual in sports.
"I saw that video and it hit me, like the Eureka moment went off. This is the new autograph," Galanis said.
After Marsh's involvement with the first-ever Cameo video, the company would show athletes that video to prospective entertainment personalities and ask them, "Don't you want to make people feel like this?"
Through a close friend, Galanis then connected with Jason Kipnis of the Cleveland Indians. It was spring training 2017 and Cameo was able to make the two-time All-Star the company's next athlete ambassador.
Galanis says it was an older athlete that put Cameo's growing presence into perspective. It was in 2018 when he met Bobby Hull, a 79-year-old retired hockey player who famously skated for the Chicago Blackhawks. The former Stanley Cup champion was also the favorite player of Galanis' dad, and felt at ease when he was introduced to Cameo.
"You're trying to pitch him like this crazy idea of Cameo and Bobby Hull was like, 'Steven, I've been doing this for 70 years,'" Galanis recalled.
"Originally it was autographs, then it was recording a message for someone's voicemail, then it was taking a picture with somebody. He's like, 'Now it's this.' This is just a natural extension of the autograph, which has been basically unchanged for 2000 years," he added.
While other sports companies struggled with the loss of live sports at the hands of the COVID-19 pandemic, Cameo was able to profit off of the fact that people still crave access to their favorite athletes. Company revenue in May was up 400% compared to early-March, Galanis said in an interview with ChicagoInno.
In June 2020, the platform surpassed one million videos, with a peak of 69,000 the week before Mother's Day. From the week before the sports stoppage and lockdown caused by the coronavirus to around Mother's Day, the business grew roughly 1,000%. The Chicago-based company expects to generate $100 million in bookings in 2020.
Jackson Jhin, chief financial officer at Cameo, told Forbes last January that the company generated six-figure revenue in 2017; seven figures in 2018; and eight in 2019. It has also raised more than $65 million, and secured $50 million in a Series B funding round led by Kleiner Perkins in mid-2019, with participation from The Chernin Group, which previously owned Barstool Sports.
According to PitchBook, Cameo's post-money valuation after its Series B round is at $300 million, and the company became profitable in April.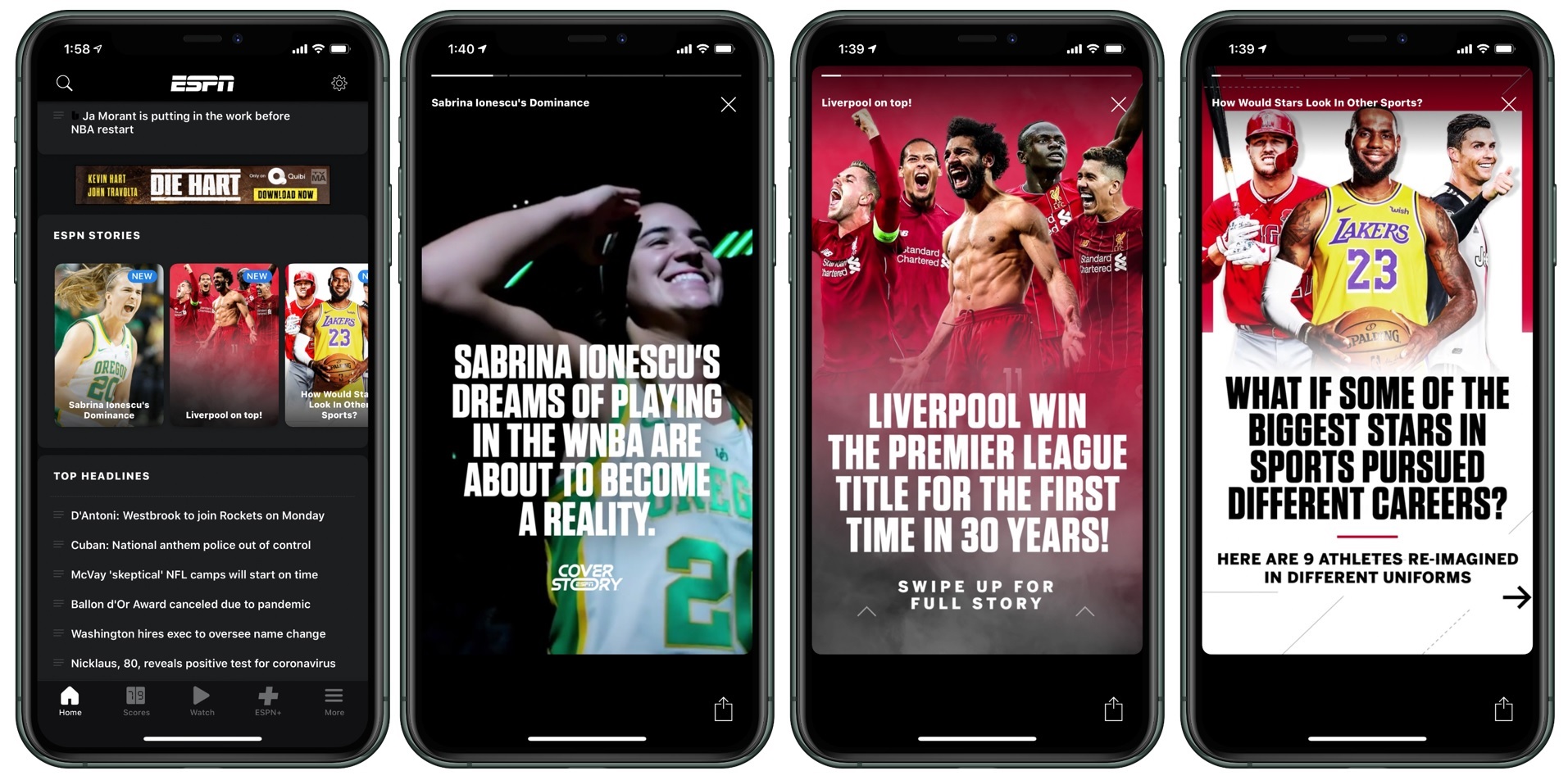 At first, Sam Baglioni, director of athlete marketing and events at Boston-based sports agency Blue Sky Sports & Entertainment, didn't see many local athletes on Cameo. That didn't deter her from reaching out to clients to gauge their interest in creating an account. As of August, Baglioni says that Blue Sky Sports has as many as 16 clients on Cameo.
One of those clients is Tony Massarotti, host of the Felger & Mazz radio show in Boston. The 52-year-old was initially skeptical about Cameo but, since Massarotti began using the platform, he hasn't looked back.
"I received a number of nice emails and comments from people who appreciate the interaction," Massarotti wrote in an email. "Off the top of my head, I can't really think of any single negative experience. … Many people are looking to laugh. That makes it enjoyable."
Even without fans in the stands at Boston sporting events, both Baglioni and Massarotti enjoy Cameo's ability to still bring the local players into the lives of their supporters.
"Because of where we are right now, [most people] are not going to a sporting event," Baglioni said. "For a while, we weren't even watching sports, so [Cameo] really took over that element of seeing your idol on the court or on the field."
"We're happy with it and we're glad that we kind of jumped into it when we did," Baglioni added.
Not every sports brand has taken kindly to Cameo. In a letter sent to WWE talent, company CEO Vince McMahon has notified them that they have until Oct. 2 to stop engaging with third-party companies like Cameo, YouTube and Twitch. The entertainment brand is still encouraging its talent to utilize these apps, but that any deals should be done through WWE.
If they continue to use these platforms under their WWE character name and make money on something unaffiliated with WWE, they will be subject to fines, suspension and termination.
Galanis did not comment on WWE's decision to prevent talent from using the platform.
"WWE creates, promotes and invests in its intellectual property, i.e. the stage names of performers like The Fiend Bray Wyatt, Roman Reigns, Big E and Braun Strowman," WWE said in a statement. "It is the control and exploitation of these characters that allows WWE to drive revenue, which in turn enables the company to compensate performers at the highest levels in the sports entertainment industry. Notwithstanding the contractual language, it is imperative for the success of our company to protect our greatest assets and establish partnerships with third parties on a companywide basis, rather than at the individual level, which as a result will provide more value for all involved."
After reinventing the autograph, Galanis is focusing on Cameo's next project: fan clubs. From Manchester United to the New England Patriots, sports franchises have global fan bases which subsequently break down into smaller, community-based groups. Working directly with teams is the next step in Galanis' plan to broaden Cameo's sports reach.
"There's just interesting things we can do around fan clubs," Galanis said. "In the future, when a Los Angeles Laker joins Cameo, if you're in the Laker fan club, you're going to know about it right away. I think this will help with search and discovery as we just continue to grow, so I think digging more into working with individual teams. That'll be kind of the next space for us."