Barstool Sports CEO Erika Nardini predicts the company will grow to over $200 million in revenue by early 2022 — up from $150 million last year.
As Barstool expands into virtual dining, frozen pizza, and sports media rights, the brand is evolving from brazen disruptor to ubiquitous player that's now "everywhere" in the sports ecosphere.
That will be the digital media brand's message Wednesday during its upfront presentation to ad agencies.
Barstool's revenue grew 57% to $150 million in 2020. If the company surpasses $200 million by the end of 2021, that would represent a roughly 33% increase.
It would be double the $100 million in revenue it generated back in January, 2020, when Penn National acquired a 36% stake in Barstool for $163 million in cash and stock.
The deal valued Barstool at $450 million.
The rowdy upstart has feuded with the biggest names in sports, from the NFL to ESPN. It also boasts 135 million followers on social media, and its sports and pop culture content generates 1.6 billion monthly video views.
Also notable is the fact that more than half of Barstool's audience is under 30 years old; a third are female. It boasts the No. 1 sports podcast in America with the humorous "Pardon My Take."
As Barstool transforms into an entertainment/lifestyle brand, it is forging partnerships with Fortune 500 giants like Walmart that might have looked down their noses at its sometimes notorious past.
"I really believe Barstool is everywhere. There isn't a category that we haven't disrupted," Nardini said. "Whether it's finance, sports, lifestyle, entertainment, military, parenting. We've really disrupted so many great categories. We create content that is funnier, smarter, sharper, shorter, more dynamic than most anybody else out there. That's the reason our brand and our company are growing so quickly. That's the reason we perform so well for our advertising partners."
Entering Wednesday's upfront, Nardini believes Barstool has a strong story to sell:
Barstool Bites: Jumping on the "ghost kitchen" trend, Barstool will launch its own "virtual dining experience" in October. The company will team with hundreds of restaurants to offer a "Barstool Bites" menu, including chicken wings, sandwiches, chips and "game buckets," deliverable to your home.
With Barstool Bites, the company hopes to do for "couch food" what it did for vodkas with its Pink Whitney brand. Barstool wants to "bring its content, our products and our brands to our fans — no matter where they are," she said.
One Bite: Founder Dave Portnoy's new frozen pizza line will hit 3,600 Walmart stores at the end of September. The global frozen pizza market reached $14.5 billion in sales, according to IMARC Group, and is predicted to grow at a rate of 6.8% between 2021 and 2026.
Barstool Arizona Bowl: On Dec. 31, the company will not only title sponsor the Arizona Bowl but stream it across its platforms. Look for Portnoy and Dan "Big Cat" Katz to serve as analysts while Barstool brings in a play-by-play announcer to steer the game telecast from Tucson.
Barstool's selection sparked a backlash from the Pima County Board of Supervisors. which voted 4-1 to withdraw nearly $40,000 in funding from the bowl due to Portnoy's history of "inflammatory statements and tweets."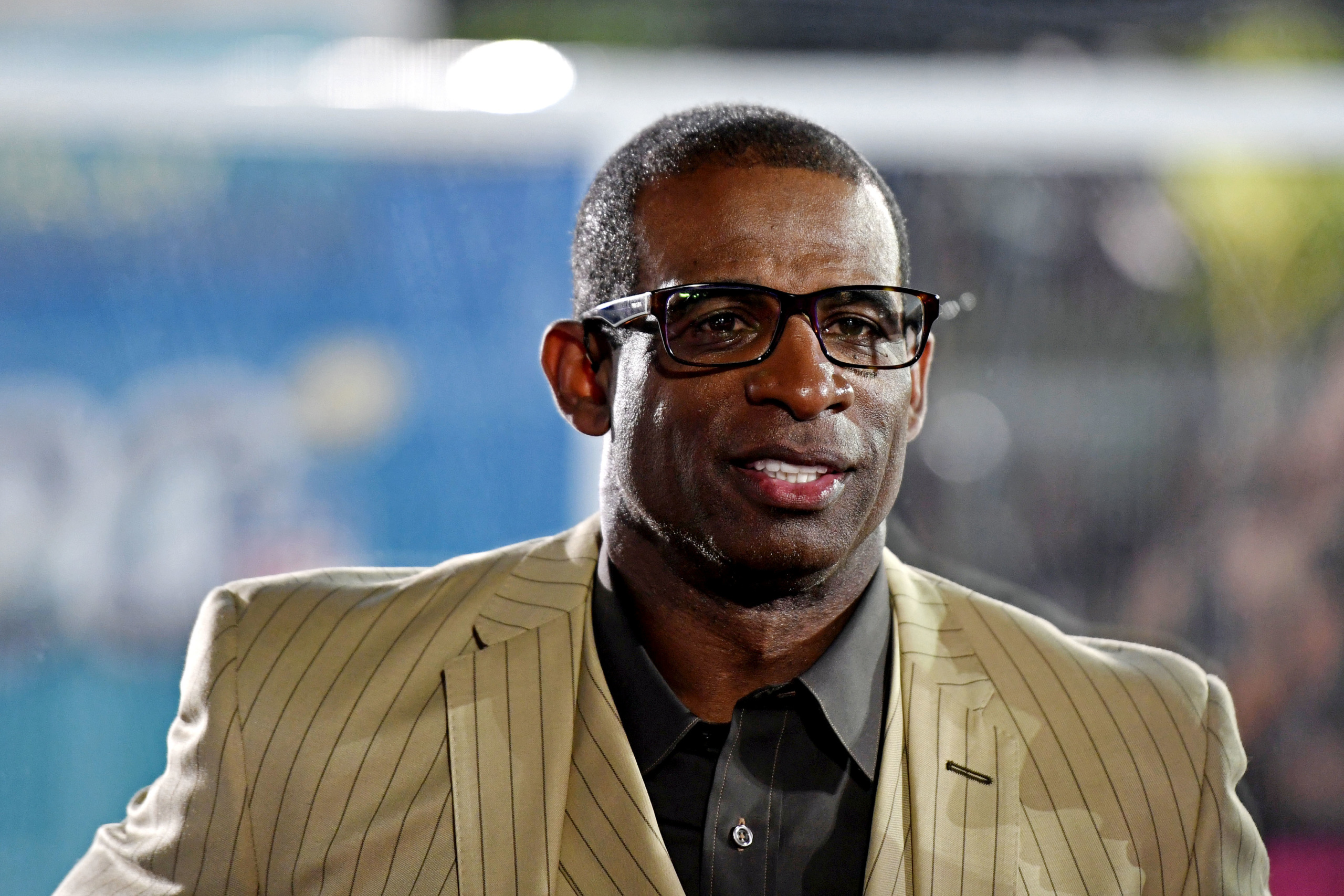 Barstool was recently named a bidder to stream a package of midweek MLB games. It seems to only be a matter of time before a league sells rights to Barstool. The Arizona Bowl approached Barstool, Nardini said, not the other way around.
"Sports and teams are really looking for a couple things. They're looking for viewers and young fans — and we have both of those."
New talent: Over the last year, big names such as Deion Sanders and David Oritz signed with Barstool. At the upfront, Barstool will tout new hires such as TikTok stars Alex Bennett and her mother Kim as well as sports betting personalities "Megan Makin' Money" and "Kelly in Vegas."
Sports Books: Barstool's online sports book is now live in nine states (New Jersey, Michigan, Pennsylvania, Illinois, Indiana, Virginia, Tennessee, Arizona, and Colorado).
Branded Bars: Barstool is planning to open its first stand-alone, branded sports bars in Chicago and Philadelphia this year.
Super Bowl: Despite its feud with the NFL, Barstool's planning a party and other live events in Los Angeles before Super Bowl LVI.
The controversial brand has come a long way. Nearly four years ago ESPN cancelled "Barstool Van Talk" after one episode due to Portnoy's offensive comments about ESPN talents. The feud between Portnoy and the NFL came to a head with "El Presidente " physically ejected from Super Bowl LIII in 2019.
Barstool recently launched an exclusive channel on the SLING TV streaming service. But Nardini doesn't seem them doing another cable TV show: "You'll see us do streaming. You'll see us doing our own broadcasting."
The media industry is still recovering from billions lost during the sports shutdown. Barstool's ability to reach young consumers is opening doors previously closed along Madison Avenue.
Since 2016, the number of Barstool advertisers has grown from fewer than 10 to over 300. They include Chevrolet, Pepsi and Verizon.
"The world is opening up for us," said Nardini."We've gotten to a big enough scale where someone like Walmart says, 'Hey, we want to sell more pizza. We want 22-year olds to come into Walmart.' So what's the best brand to work with if you want a 22-year old to come into Walmart? I think that's us."