Barstool Sports Chief Executive Officer Erika Nardini is still enjoying one of the biggest weeks in company history.
Nardini was instrumental in signing Pro Football Hall of Famer Deion "Prime Time" Sanders. As Barstool's most high-profile hire to-date, the 53-year old Sanders will host a podcast and appear on various Barstool properties.
Nardini hosts her own "Token CEO" podcast. Front Office Sports asked her about the negotiations with the longtime NFL Network analyst, how the pandemic will change sports media and whether Barstool wants another TV show. Excerpts:
Front Office Sports: Tell us your impression of Sanders.
Erika Nardini: He's so awesome … I'm just so happy for him. It's like watching a kid in a candy shop. He's a legend obviously. It is also fun to see someone bring so much energy. That's just what Deion does. To have him embrace us with that energy is just electric.
FOS: Nearly three years ago, ESPN President John Skipper canceled "Barstool Van Talk" with Big Cat and PFT Commenter after just one episode. Is Barstool planning another TV show?
EN: I don't think so, no. It would have to be a pretty sweet TV show. And not on a secondary network at 1 a.m. ['Barstool Van Talk's' sole episode aired at 1 a.m. on ESPN2].
FOS: With Skipper now at DAZN, has ESPN explored another partnership with Barstool?
EN: No. ESPN is ESPN. The most important thing at ESPN is one thing, in my opinion, which is their football rights. Their NFL rights. So they're not going to do anything that jeopardizes that. They are certainly not going to come looking for a partnership with Barstool Sports in that environment. In my opinion.
FOS: How will this pandemic change sports media?
EN: There will be a lot of changes. What the pandemic did, if you were accelerating, your rate of acceleration only increased. We would fall into that bucket. We were accelerating pre-pandemic. We kind of exploded during the pandemic. I think brands and personalities and platforms. Look at TikTok as a good example outside of politics. If a platform was showing strong, viable signs of growth before the pandemic, the pandemic put tailwinds and gasoline behind that. If a company or a brand or a platform was seeing attrition, or contraction before the pandemic, that decline is also accelerating. I think what the pandemic has done is just accelerate the trends that are happening.
FOS: What about consumers?
EN: Coming out of the pandemic, consumers' media habits are going to change. People are becoming way more price-sensitive. They are consuming even more digital content than they ever have before. That's one of the things no one really talks about. How much social content was consumed during the pandemic because there was no [live] sports? Sports media is going to benefit from the fact of, 'Oh my God, sports are back. Today I watched [the NHL's Tampa Bay Lightning vs. Columbus Blue Jackets] game for five overtimes. Then I turned the TV back on at 11 a.m. to watch more hockey. So people are starved for sports.
So I think live rights are becoming way more valuable. Live sports are going to become even more cherished and valuable after the pandemic. Personality is going to be even more important coming out of the pandemic. Look at what Joe Rogan has done with his Spotify deal. Look at The Ringer. Personality is going to matter. And you're going to find personality in non-traditional places. Because the traditional places are declining, and their rate of decline has accelerated during the pandemic. So any personalities on those platforms are also suffering from that.
The last thing, I think, is that if your business is only contingent on ad dollars it's going to be a tough couple of quarters. There's a tremendous amount of uncertainty in the economy. It's an election year, which makes people nervous to begin with. It adds to that uncertainty. … Look at what happened with college football. 'Big Ten is out, oh, wait they're back, they're out, SEC is in, ACC is in.' I think it's an uncertain time.
If you're not able to be very fluid and very flexible, it is going to be hard to find your footing. Because the reality is: I don't think anyone knows how long this pandemic is going to last. I think everybody thought, 'OK, we'll get through September and then everything will come back. Then it was like, 'OK, we'll get through the year and everything will come back.' And now it's like, 'maybe we get to the spring and everything comes back.'
So if you're not able to keep loose at the knees, and able to be opportunistic and nimble, it is going to be very hard to understand where you are, where you're going, and how to make your business and your media platform survive.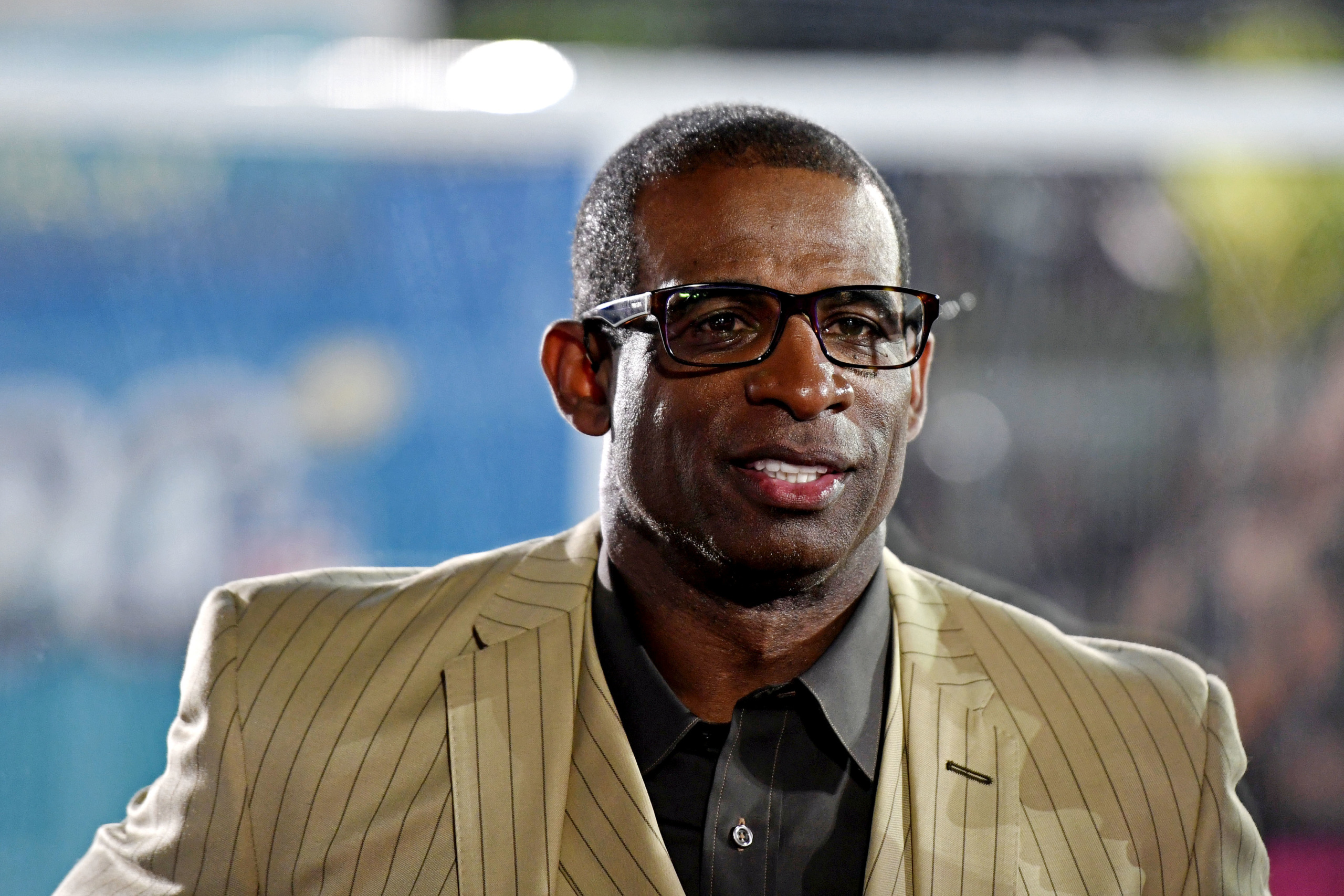 FOS: What's fascinating about Sanders is he approached Barstool, not the other way around. Tell us how the deal came together.
EN: It's funny. Most things that work at Barstool come to us in weird and unexpected ways. This was no exception. It was a Saturday morning. I was in California during the quarantine. We got a text from the 'Million Dollarz Worth of Game' guys. They do a very successful podcast for us. They said, 'Hey, we're close to Deion Sanders, we want to introduce you. He wants to do a podcast, he's into doing his next thing and he'd love to have a conversation with you about it. Can we connect you?'
So we got connected. Deion talked to [Barstool founder] Dave [Portnoy]. Deion and I got on the phone. I talked to him for a half-hour. Within 20 minutes of getting off the phone, I booked a plane flight. I was in Texas the next day. We just mapped out what this could be — and we put it together. So that's how it came about.
FOS: Are we poised for a talent shift here? If a sports TV talent feels suffocated at a traditional network, are they more interested in joining a politically incorrect outfit like Barstool Sports?
EN: Yes. Look, I think there are fewer jobs right now in traditional broadcast media. Look at what's happening in the last three months in traditional media. Warner Bros. had massive layoffs. NBC had massive layoffs. Turner has had massive layoffs. I think ESPN has furloughed people or had layoffs. NFL Network…
You go down the line, there are fewer butts in chairs at your major traditional networks. So there are fewer jobs to be had. The second thing is there are way fewer ratings. There's a lot of cost pressure at those networks around the shows that they created. Because they built very expensive shows that have a lot of traffic. If you look at us, we're the complete opposite of that.
We announced Deion on a podcast and over on Instagram Live … So you're seeing a contraction in traditional media. I think traditional media is becoming less alluring. It's less sparkly, less compelling as a career choice. You're kind of stifled in what you can say. You're very produced. You're slotted into a particular show or particular script. Places like Barstool are becoming far more attractive. It's the Internet. It's limitless. There's boundless creativity. There's so much opportunity for creation. There's no constraint by either business model or distribution channel.
So I think you are seeing a shift to people like us. I think the whole business is shifting. If you look at this partnership, this wasn't brought to us by a bunch of agents from a bunch of traditional places. This came from a text message, from a podcast host that we have, who had a trusted friendship with Deion. And that's how we put this thing together.
I also think it's somewhat abnormal. You would not find a traditional company do a deal this way, do it this quickly, or do it the way we got it done.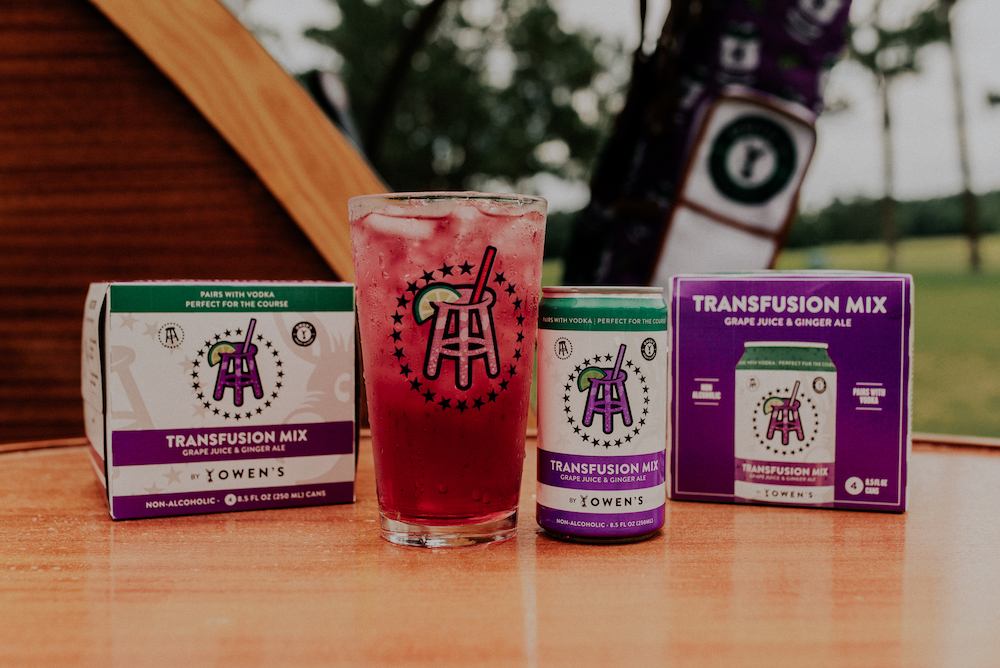 FOS: What was the reaction to Sanders joining Barstool? Did other sports TV talents, or their agents, ring you up and say, 'Let's talk too?'
EN: There's a couple of really interesting people who have come out of the woodwork. I think a lot of people were like, … 'What the hell just happened here?' We got a lot of that.
We also got a ton of enthusiasm. People just love Deion Sanders. Deion Sanders is an entertainer. He was an entertainer when he played, he was an entertainer on the field, he's been an entertainer since. For the first time we're creating a platform where he can just be himself.
FOS: As Sanders himself said, he doesn't have to speak in sound bites and more. He can unpack on a topic.
EN: Right. The [TV] lights turn on and he has 45 seconds in his hit to say something. We're like, 'Hey Deion, you can talk for as long as you want.'