Amazon is interested in taking the "ManningCast" away from ESPN, sources tell Front Office Sports.
As part of its push into live sports, Amazon Prime Video is eyeing Peyton and Eli Manning for a "Thursday Night Football" MegaCast when Omaha Productions' 3-year deal is up with ESPN.
Under the current deal between Peyton Manning's production company and the Walt Disney Co., the Mannings are contracted to call 10 alternate "Monday Night Football" telecasts each season from 2021-2023.
As usual in talent situations, ESPN would probably get an exclusive window to renew its deal with the Mannings before Omaha opens talks with other suitors. The talks are expected to kick off sometime in 2022.
Andy Jassy, the new president and chief executive officer of Amazon, is a "huge sports fan" noted one sports TV executive. With 2020 sales of $386 billion, Amazon could pay whatever it takes to land the brothers as it takes over exclusive national coverage of TNF in 2022.
"Amazon could just come in with a ton of money for the show — plus Amazon Prime content deals for Omaha — then move ManningCast over in two years," said the source.
An Amazon spokesman declined to comment. ESPN also declined to comment.
But shifting the popular "ManningCast" off ESPN2 and the ESPN+ streaming platform would be a big gamble for both Omaha and the NFL.
The Manning brothers have been a huge TV hit, even putting the mania around Tony Romo of CBS in the rear-view mirror.
ESPN produces the ManningCast in conjunction with Omaha. Over their first eight games of this season, the brothers have averaged 1.6 million viewers on ESPN2.
They've already generated the seven most-watched alternate telecasts in ESPN history (hitting a high of 1.96 million viewers for MNF's Week 8 game on Nov. 1).
With their connections throughout sports and entertainment, the Mannings have brought on a nonstop array of celebrity guests, including LeBron James, former U.S. Secretary of State Condoleeza Rice, Tom Brady, Charles Barkley, Russell Wilson and David Letterman.
The brothers will return to the ManningCast twice more during the 2021 season, providing alternate calls of the Cleveland Browns vs. Pittsburgh Steelers MNF game on Jan. 3, then the Wild Card playoff game on Jan. 17.
"Why mess with success?" asked another source. "Don't forget the NFL would probably have to approve. The league loves what ESPN is doing with the Mannings on TV. Does the NFL want ManningCast to be a streaming-only property?"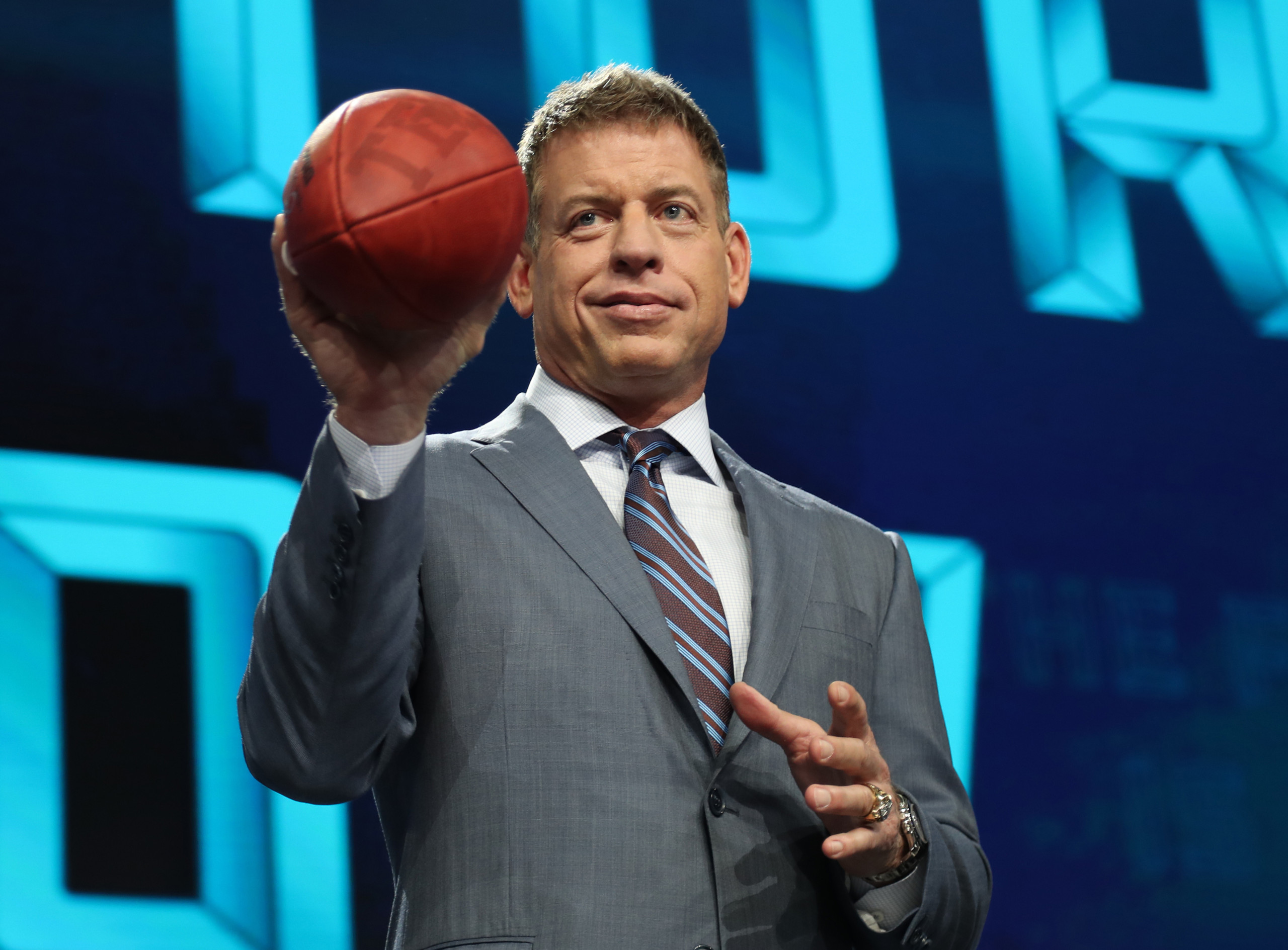 Don't discount the power of Disney. Between them, ESPN and Disney provide massive promotional support behind the ManningCast. Since 2019, ESPN has successfully nurtured a relationship with Omaha.
ESPN+ shows Peyton Manning's popular "Peyton's Places." The franchise keeps growing, with five series in development, including "Eli's Places" with Eli Manning, "Abby's Places" with Abby Wambach and "Papi's Places" with David Ortiz.
But Amazon would likely argue that its 200 million-plus global Amazon Prime customers would counter the loss of ESPN2 and ESPN.
Amazon is making a big push into the NFL. The tech giant is the lead contender to buy up to a 49% stake in league properties such as the NFL Network. It is weighing a TNF announcing "dream team" of Troy Aikman and Al Michaels for 2022.
From a negotiating standpoint, Omaha can't just sign with the highest bidder either.
If another media outlet wants to take the ManningCast away from ESPN, they would have to be one of the companies that hold live NFL game rights. Namely: CBS Sports, NBC Sports, Fox Sports or Amazon.
CBS is probably out of the picture after agreeing to pay Romo $18 million a year, then shelling out again to retain top announcer Jim Nantz.
NBC Sports is shutting down its NBCSN cable channel as of Dec. 31, although the Peacock could seek to place the ManningCast on a sister NBCUniversal/Comcast network.
With no successor in place, Fox has its hands full trying to retain Aikman as its No. 1 analyst.