The NBA bubble has been ripe with content. While some players have taken it upon themselves to launch their own vlogs detailing life at the ESPN Wide World of Sports Complex, the Washington Wizards have taken a more team-centric approach.
While all 22 NBA teams have at least one videographer onsite, the Washington Wizards aren't just interested in capturing video content. Led in Orlando by Zach Rosen, senior manager of digital content, the Wizards are the only NBA team to have their own dedicated bubble blog: Wizney World.
When Rosen attended college at the University of Wisconsin-Madison, his personal sports blog wound up becoming Sconnie Sports Talk, an official student organization for student journalists to cover every Badgers team. It became not only a living document of his experience covering the Badgers, but also a way for his family to follow Wisconsin athletics.
Looking back at college, Rosen sees Sconnie Sports Talk as a direct inspiration to what he is doing now in the bubble with Wizney World.
"[Wizney World] is kind of twofold in that same way," Rosen said. "To document the experience in the bubble, but also knowing that there's so many people — Wizards fans or not — who want to know what it's like to be here. There's only going to be so many people that get this experience and only so many who can actually talk about it."
Debuting on July 7, Wizney World has given the Wizards faithful a written look into the environment their team is playing in. Rosen, who is the only Wizards digital staffer on the ground in Orlando, detailed the events leading up to the team's flight from Washington D.C. to Orlando that featured PPE handouts and numerous temperature checks. Upon arriving at their hotel, Rosen and the Wizards got a glimpse into the food offerings at Disney World — green bean salad, shrimp cocktail, marinated flank steak with chimichurri, grilled chicken breast with peach barbeque glaze and countless other meals.
In Orlando, Rosen has been able to detail nearly everything going on with the Wizards in the bubble. He's written about players Troy Brown, Jr., Isaac Bonga, Admiral Schofield and Jerome Robinson playing each other in cornhole, pool and ping pong. He's covered what it was like riding on a pontoon boat with rising star Rui Hachimura and assistant coaches Corey Gaines and Jarell Christian.
Rosen has also been candid in the blog about what he calls, "one of the biggest projects we'll be working on here in Disney World:" Brown, Jr.'s vlog channel, Ballin' In The Bubble.
With aspirations of going into journalism and reporting once he retires, Ballin' In The Bubble follows the 21-year-old as he shows his nearly 8,000 YouTube subscribers what it's like living and playing in Orlando.
"We internally were already thinking about asking a player to do that, so it was kind of like a match made in heaven," Rosen said. "Troy is probably one of the players I have one of the best relationships with. I've been here since he was drafted, met him when he first got drafted, which is always one of the big advantages for us is that we're one of the first people they meet. It always sticks with them that we're there for them and we're there to cover their careers."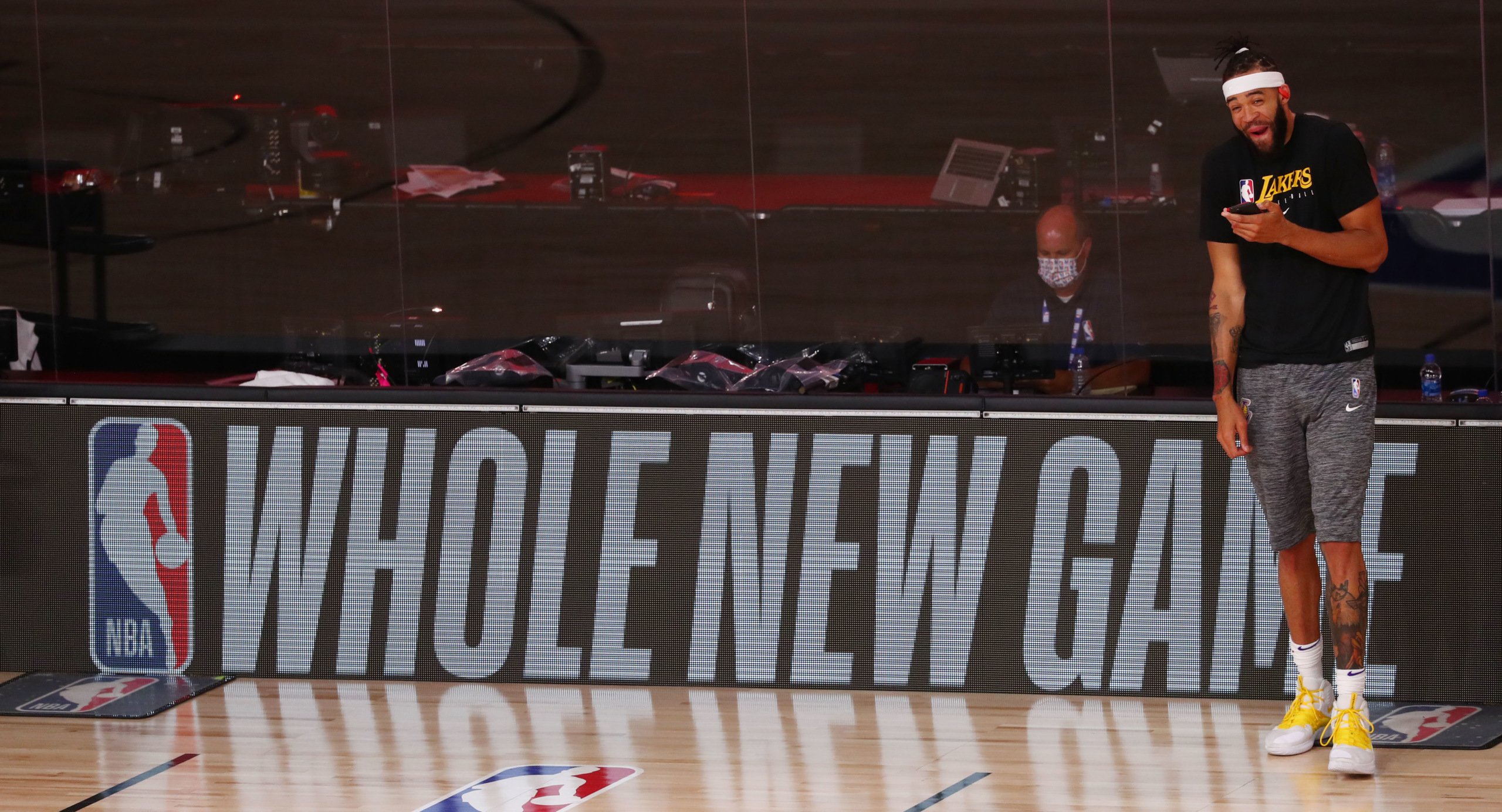 Since launching Wizney World, Bernard Palin, senior director of digital media at the Wizards, said that the blog has helped the team see an increase in engagement and referral traffic.
Early posts drew several thousand clicks, but have started to drop in recent weeks, he said. Despite the slight dip, the blog has Palin and Rosen thinking bigger than just the United States.
Palin and Rosen have already expanded Wizney World into a global blog with the help of Ryo Shinkawa, Japanese specialist at the Wizards, who recently launched a Japanese version called Ohayo Wizards.
With the NBA regular season concluding by August 16 at the latest, it gives the Wizards time to not only continue their bubble run, but to make fans feel a part of the journey.
"One thing that our blog did was that it really answered a lot of questions our fans had," Palin said. "We could tell from social and comments things they wanted to know. To us, it gave them some insight into that world by [Zach] being there, firsthand on the ground and with the team. He gave fans a lens into our world, and we thought that was really powerful."