Dreams weren't the only casualty of the Olympic postponement: paychecks, too, are being deferred.
For American athletes and national governing bodies, unlike elsewhere in the world, there's no government funding to help bridge the gap until the Tokyo Games are slated to occur in 2021.
In March, the United States Olympic and Paralympic Committee asked Congress for $200 million – to support about 2,500 athletes and to help NGBs, which have a total of about 4,500 full-time employees, according to the Associated Press – but no sports organizations were included in the final package.
In the USOPC's request, it estimated total losses from the cancellation of over 8,000 domestic events and the postponement of the 2020 Games could be between $600–800 million. The gap in direct funding for this year for Team USA athletes is estimated to be around $25 million.
An Associated Press survey of 44 U.S. Olympic sports organizations in May found that at least 70% applied for government funds during the pandemic. Of the 36 NGBs that responded, 32 said they had applied for assistance from the Paycheck Protection Program. They were approved for a cumulative total of about $12 million, with those that revealed the exact amount they received ranging from $75,000 to $2.5 million.
Cue the Giving Games, a coordinated fundraising effort between 21 U.S. Olympic and Paralympic NGBs to engage fans through a series of interactive online activities – the first collective fundraising effort ever across the organizations. The event will culminate in an attempt to break the world record for most donations in a 24-hour period from Aug. 8 to 9.
Organizers would like to see more than $1 million raised from the Giving Games, USA Biathlon president and NGB Council chair Max Cobb said.
"For sure, the biggest hit, especially among the summer sports, is around memberships and events. For many, many NGBs, they've just had to cancel dozens of events. For some, probably the whole season will end up being canceled," Cobb said. "That not only derails athlete development and all the opportunity for athletes, but it creates a very real financial problem for the NGBs."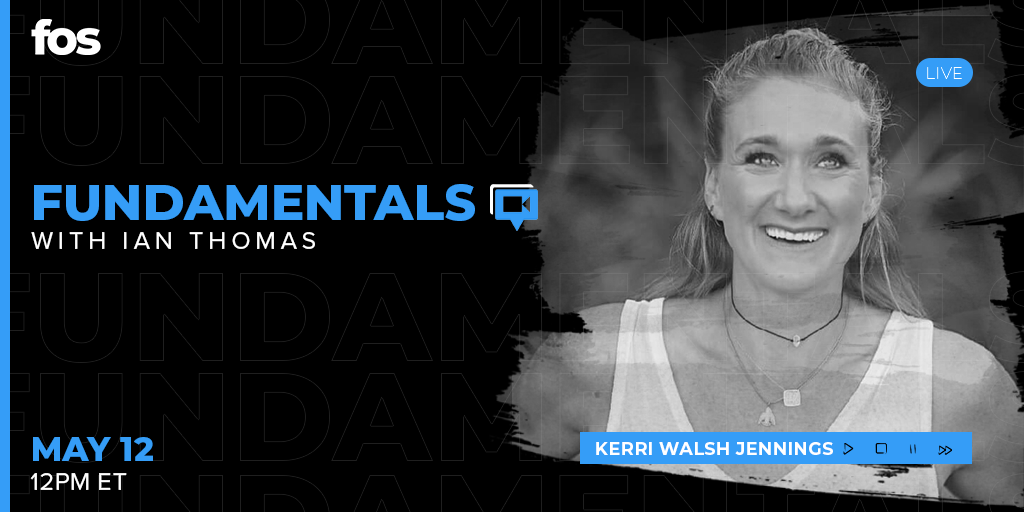 Fundamentals: Kerri Walsh Jennings
Three-time Olympic gold medalist Kerri Walsh Jennings joined Fundamentals with Ian Thomas on May 12. Walsh Jennings chatted about beach volleyball, the 2020 Tokyo Olympics postponment and her preperation, and […]
For athletes across the gamut of sports – both summer and winter – opportunities to earn money off of high-level competitions are waning, and for some, time is running out.
Multi-time Olympic medalist and world champion bobsledder Elana Meyers Taylor, who took last season off to have a baby, estimated that 90% of her income comes from sponsorships, winnings, and speaking engagements, almost all of which has "dried up" this year.
Though gyms in her Georgia hometown are opening, Meyers Taylor doesn't yet feel comfortable going, and worries that coupled with lack of access to bobsled-specific practice facilities, her performance – and earning potential – will suffer.
"If we do end up having a season, we're going to be at a great disadvantage," she said. "If we haven't been training all summer, and doing the things that we need to do to prepare, it's not quite certain how we'll be able to compete against countries and teams that have been able to train."
Meyers Taylor, 35, has also always had a job off the track to supplement her athletic career. She's been working in talent identification, recruiting and development for the USOPC, but with budget cuts, her position is being eliminated at the end of the year, she said.
"I think we'll be alright for this year if we're not able to have a serious competition schedule, but forecasting on whether or not 2021 gets canceled, and then if 2022 gets canceled as well, we'll have to make some decisions about whether or not we're continuing to go after this dream, which is unfortunate, because I really feel like I'm in the position to go out there and win medals for my country," Meyers Taylor said.
USA Boxing Olympic Trials heavyweight champion Darius Fulghum, 23, said that without events for athletes to "prove" what they've been working on, it's hard to generate income. But his primary concern is for supporting small gyms that not only produce future Olympoans, but also future positive contributors to society.
"Boxing gives a lot of people a sanctuary – it gives them a home, it gives them structure and discipline that I think a lot of people need," Fulgham said. "So we want to help those people out as well, not just us."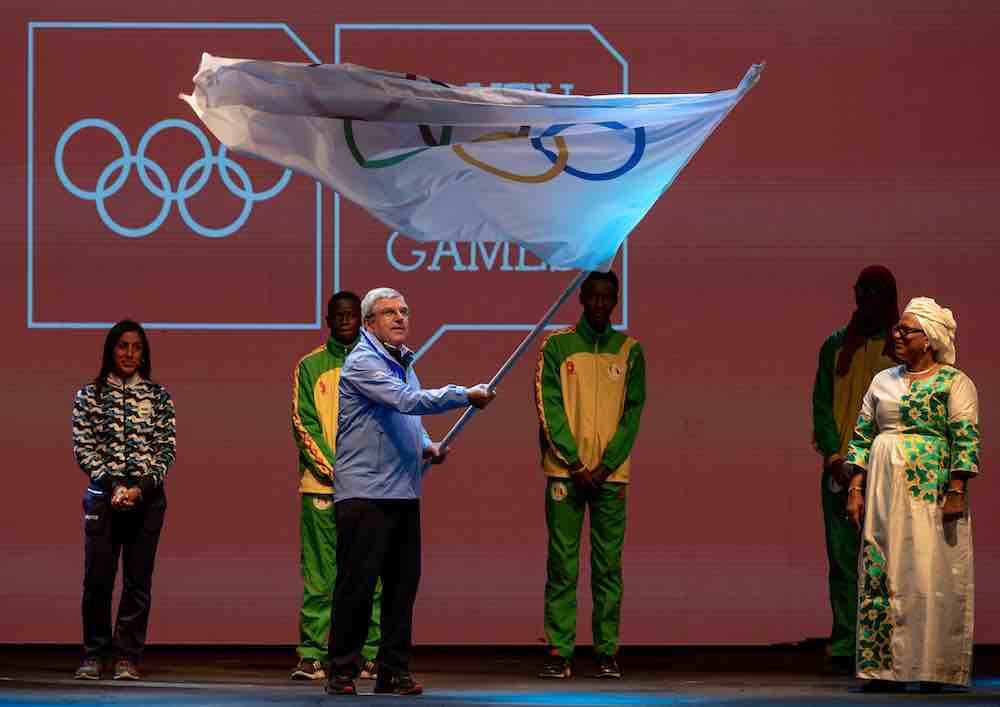 Olympics Delay to Cost IOC $800 Million
The price for delaying the Tokyo 2020 Olympics is becoming more clear. International Olympic Committee President Thomas Bach said he expects the organization to bear costs of up to $800 […]
For Olympic platform diving veteran Laura Wilkinson, 42, the brunt of the financial hit comes from losing sponsorship dollars, which make up the "majority" of her income.
"I had a sponsor through the summer, and that has just ended," she said. "We're going to talk to people, for sure, but it makes things a lot more uncertain because obviously businesses are being hit pretty hard financially, as well. So I'm not sure where that leaves me."
Before she had a family – Wilkinson is a mother of four – things would have been easier. "I could sleep on couches, I could eat ramen," she said.
"But I like a good challenge, and it really stretches my faith," Wilkinson added. "As much as I don't like going through it, I know this is actually good for me as a person."
According to agent Brant Feldman of American Group Management, who reps a number of Olympians and Paralympians, major partners like Toyota, Bridgestone and Visa are still compensating the large number of athletes they activated ahead of the 2020 Games, and generally have extended contracts through 2021. Some are even advancing dollars to athletes that they haven't yet earned because those payouts were already budgeted this year.
But others, whose businesses have taken a "giant hit" during the pandemic, have asked athletes to defer payments or take cuts to their contracts.
"I've talked to the athletes that I work for about being human and understanding where these companies are, because we ultimately need them to survive so they can pay you in 2021," Feldman said.
Feldman also noted that it could be a struggle for advertising agencies, many of whom furloughed employees during the pandemic, to get up to speed in time for the Beijing 2022 Winter Olympics, now scheduled to be just six months after Tokyo.
For some young Olympic hopefuls, one answer to the volatile current climate might be a previously unplanned detour to college. For older athletes who have yet to secure their spot at the games, financial pressures might mean an abrupt end to their Olympic journeys.
"At the end of the day, you have to be able to afford it, as well," Meyers Taylor said.