It began with a tweet in which U.S. President Donald Trump bragged about a phone call between himself and Big Ten Commissioner Kevin Warren on Sept. 1., supposedly regarding a plan for the Big Ten to restart. But Trump's one-off tweet-of-the-day quickly turned into a frequent talking point, in which the president would pressure the conference to restart its season. Soon, local politicians joined in.
Trump publicly took interest in the conference's restart as part of his presidential re-election strategy to return the nation to normal before Nov. 3, according to political scientists who spoke with Front Office Sports. At the same time, local Midwest politicians, many of whom are Republicans, also used Big Ten-restart rhetoric to connect with their voting base.
However, local politicians were likely motivated by financial concerns if Big Ten football disappeared in their communities, alongside anger coming from communities if college football teams — who they often deify — couldn't play.
After the phone call, Trump told reporters it sounded like the Big Ten would begin shortly — despite the fact that at the time, there was no evidence that was the case. The conference even put out a statement in response reaffirming their decision.
Interestingly, the phone call to Warren itself could be considered misplaced. The university presidents and chancellors — not Warren — ultimately held the power to vote to reinstate the season, which they did unanimously on Sept. 15. The three experts who Front Office Sports interviewed for the story did not know whether the misdirection of communication was intentional for publicity or if it was simply a case of political incompetence.
Regardless of the method, Trump targeted the Big Ten because he needs the votes of local Big Ten fans. It's no secret that many Big Ten schools reside in political swing states — like Wisconsin, Michigan, Pennsylvania, and Minnesota — that Trump must win if he wants to be re-elected, said Ethan Scheiner, a professor of political science at the University of California, Davis.
The best way to do that, according to the Trump campaign, is to make the country feel as "normal" as possible, said John Hoberman, a historian and professor at the University of Texas, Austin. So to win these swing state voters, Trump must make life in these battleground states resemble pre-COVID times as closely as possible — which includes restarting football.
"That's why he downplayed the pandemic, that's why he has campaigned to have children go back to school," Hoberman said. "Everything is supposed to conform to the image of a society that's getting back to normal."
Football doesn't simply provide a sense of normalcy in Big Ten states. "Football's like religion in much of the Midwest," Scheiner said.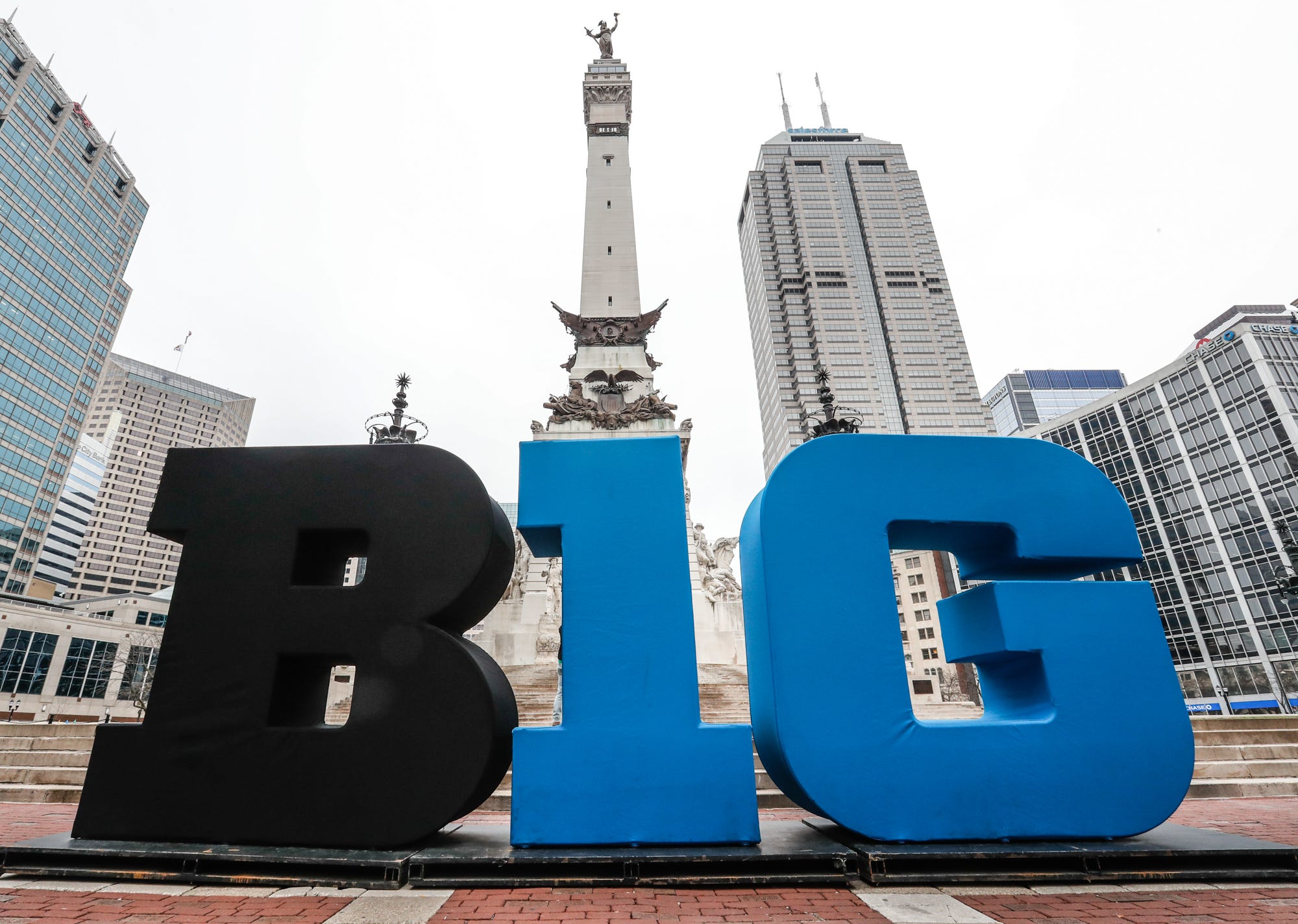 While Trump tries to erase the ongoing COVID-19 pandemic from voters' memories, local politicians have jumped in to assure voters that they, too, value football, Hoberman said. Given the culture of football in Big Ten states, their interest is likely more genuine than that of Trump.
A week after Trump's phone call, ten legislators from Big Ten states signed a letter to Warren asking the conference to reinstate football. It said that the postponement in light of other conferences' decision to play had "placed the Big Ten, its members and students at a disadvantage." All ten legislators are Republicans.
The following day, Nebraska state senator Julie Slama, also a Republican, sent a similar letter saying that an overwhelming portion of the University of Nebraska's "student-athletes, coaches and administrators" supported playing this fall. The letter garnered 28 signatures. Both the Nebraska and Ohio attorneys general had expressed publicly they felt the conference may have stepped outside their state laws to postpone the season.
"The principle 'political strategy' has been, play to the base," Scheiner said of Republicans. "And this is a clear case of playing to the base. Playing football is what the hardcore red base wants."
Regardless of political affiliation, however, many community members across Big Ten states could suffer financially without football. Local politicians believed they were fighting for their entire constituency to keep their economy running, Hoberman said. Big Ten football churns a major financial machine in towns like Ann Arbor, Mich. and Iowa City, Iowa — and without it, local businesses in and around these areas could suffer tremendously.
In a more subtle way, even Democratic presidential nominee Joe Biden involved himself with the Big Ten conundrum, using a commercial to try to blame Trump for the lack of Saturday tailgates and kickoff festivities. Biden's commercial featured photos of empty stadiums, including the University of Michigan's football stadium, the "Big House," and ended with the phrase "Trump put America on the sidelines."
Scheiner said Biden's goal could have been to appeal to swing voters in these states, who may not believe football should be played during a pandemic but were angry, nonetheless, that it had been postponed.
Trump told Fox Sports Radio that seeing this ad fueled his desire to get involved with the Big Ten in the first place, further proving experts' theories that Trump's involvement was a campaign strategy to win over battleground state voters.
Scheiner also noted that politicians don't always involve themselves in the scheduling of sporting events, given that historically this has proven risky for a politician's lifeblood.
Jimmy Carter, for example, was a one-term president after deciding the U.S. would boycott the 1980 Olympics in Moscow. Now that the Big Ten has restarted, it's possible Biden's ad has set up a blame game that actually will credit Trump for the Big Ten's return, regardless of his direct impact.
Though Trump touted his involvement with the restart, no Big Ten officials have publicly confirmed the conference received any federal aid from Trump. While Warren said the phone call with Trump was "productive," he also said the Big Ten will be paying for daily rapid testing on its own. Northwestern President Morton Schapiro maintained that the decision to restart the season was about newly minted COVID-19 testing and cardiac screening protocols, not "political pressure."
After saying he helped get the Big Ten back to playing, the president quickly turned his attention to the Pac-12, the only remaining Power 5 conference without a football start date before Jan. 1. Trump urged the Pac-12 during a press conference to "get going," saying there was "no reason" to not play. But Trump hadn't previously directed any of his attention to the Pac-12 because the conferences' schools lie mostly in non-swing states, Scheiner said.
"It's a special year and a special situation," Hoberman said. "And there's a special politician, to put it mildly, in the White House."