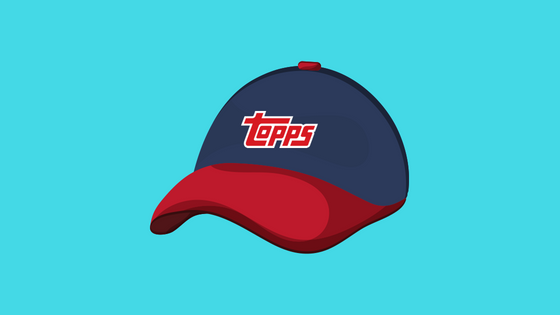 We've come a long way from the days of experiencing sheer joy from a simple paper wrapper and stale bubble gum.
Those old enough to remember will testify, the thrill of opening a brand new pack of baseball cards to find big stars and players from your favorite team was one of the best feelings any sports fan could encounter. But with the advent of advanced technology, and the digital age unraveling and evolving so rapidly, one couldn't be blamed for thinking that Major League Baseball card-collecting may have grown outdated.
Topps and Major League Baseball would beg to differ, given the excitement and enthusiasm with which the two powerhouse entities made their recent announcement of extending their exclusive global partnership for MLB-licensed trading cards through 2025.
The deal calls for Topps, which has been in the baseball-card business since 1952, to continue its longstanding relationship with MLB for an additional five years. Topps has been the sole supplier of official MLB baseball cards since 2010, and this deal ensures that will continue to be the case for the foreseeable future.
How has something like this managed to stay relevant in an incredibly competitive, rapidly changing sports memorabilia marketplace? It's actually quite impressive.
As MLB Executive Vice President of Commerce Noah Garden stated, "Topps vibrantly remains a part of the baseball lexicon, and has really re-invigorated the trading card business with innovative products."
The trading card company has survived, if not thrived, because of adapting its broader strategy, turning largely to novelty-based and "on-demand" products to harness fan passion and interest. Topps has been the first trading-card company to produce a limited-time set of cards designed specifically to capture standout moments and highlights on a nightly basis.
"Topps has always strived to be at the forefront of innovation," David Leiner, the company's general manager of sports and entertainment, noted in a press release. "We constantly look for new ways to bring joy and excitement to baseball fans. Our exclusive MLB license gives us the opportunity to continue as the category leader."
Looking at the company's portfolio, Topps thrust itself behind that initiative and came up with some pretty innovative, unique ideas for their new baseball card lines.
One set that has garnered quite a bit of attention among the collector crowd is Topps' Living Set, which is a "dynamic trading card set that captures baseball history in a unique way." There will only be one card released for each player as long as they remain with that team, and the set has no end in sight; it will continue building for years to come.
The Living Set also incorporates an element of artistry and tradition to create a more compelling product. The cards themselves feature artwork by Mayumi Seto, a renowned sports artist, and are modeled after the original design Topps used for its cards in 1953. With that, and the Throwback Thursday set, Topps has powerfully tapped into the tradition and nostalgia of baseball-card collecting while continuing to make them culturally relevant via their unique distribution. Both sets are sold strictly online, and are available for one week only before going out of production immediately when the next set gets released the following week.
Two of the card company's other creative offerings are the Moment of the Week and TOPPS NOW series. With the Moment of the Week cards, Topps lets fans vote for their favorite moment of the week by ordering one of the cards featured on the ballot they put together each week. That creates a certain level of engagement and competition among fans to have their favorites chosen, which is an excellent strategy Topps uses to effectively generate excitement. As with the other sets, Moment of the Week cards are limited-time only, with a new moment being featured each week.
Want more content like this? Subscribe to our daily newsletter!
Perhaps most revolutionary is the TOPPS NOW series, which features cards the company produces and makes available on its site for 24 hours only. After that, you'll have to turn to the secondary market to get your hands on any particular favorite. That adds an element of exclusivity to each card, which serves to amplify the appeal.
Topps has managed to bring tradition and nostalgia into the future by evolving with consumer purchasing habits and behaviors. Who would've thought we'd be talking about on-demand baseball cards one day? Yet, initiatives like that have enabled Topps to continue solidifying its place at the top of the baseball card industry.