When its next cycle of long-term media rights begins with the 2025-26 season, the NBA will seek a combined $50 billion to $75 billion.
During an exclusive negotiating period next year, the Walt Disney Co.'s ESPN and Warner Bros. Discovery Sports' TNT will defend their rights that go back to 2002 and 1984, respectively. But a familiar heavyweight could step in later — and a decades-long feud between executives could be central to the battle.
The Peacock has a deep connection to the $10 billion league. Its 12-year run with "The NBA on NBC" from 1990-2002 is fondly remembered as a golden age for basketball broadcasting.
Iconic announcers like Bob Costas and Ahmad Rashad brought Michael Jordan and the late Kobe Bryant into millions of homes. Games were introduced to the pounding score of John Tesh's "Roundball Rock," one of the most popular sports themes ever.
Now, Comcast's NBCUniversal wants an NBA package including playoff games for its broadcast network and regular-season games for its Peacock streaming platform, according to CNBC.
That means the stars could align for a WWE-like rematch between Comcast chairman/CEO Brian Roberts and his nemesis, Disney CEO Bob Iger — who has won most of their battles.
But if NBC snatches the NBA from ESPN, Roberts could win the war.
"Brian Roberts and Bob Iger are personal rivals — as well as business rivals," noted Matthew Belloni, former editor of The Hollywood Reporter turned co-founder of Puck News.
"If they can make a smart choice for their own company — and screw over the other guy — they are going to do it."
Bad Blood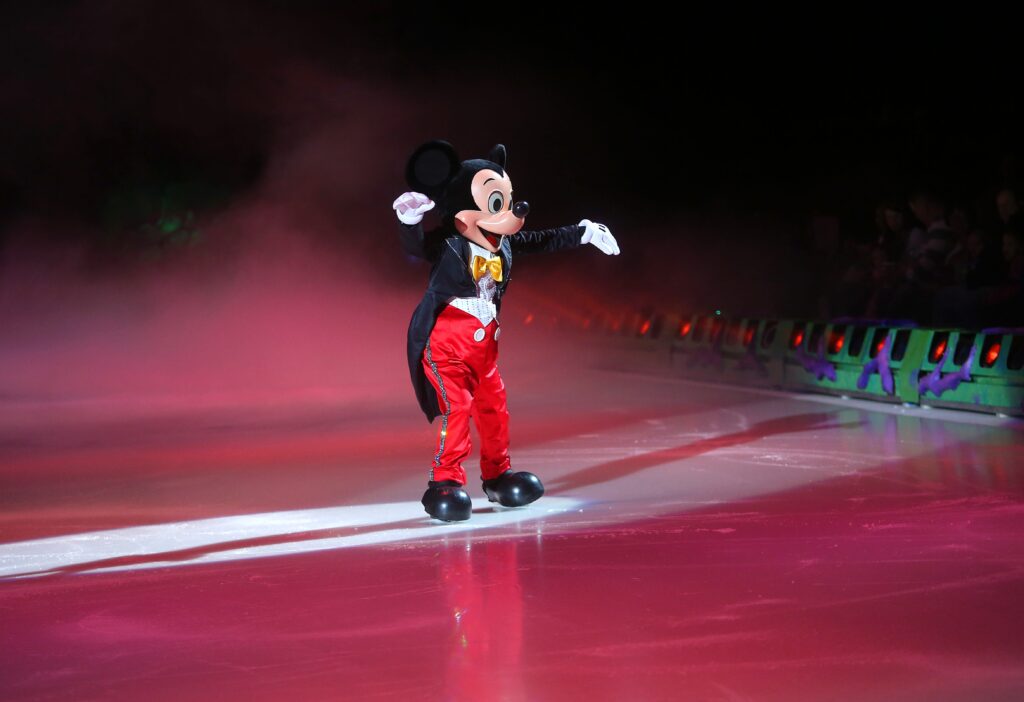 The upcoming high-stakes NBA negotiations could be the latest flashpoint in a prickly history fit for a Hollywood script.
The talks arrive on the 20th anniversary of Comcast's $54 billion hostile takeover attempt against Disney, led by Roberts.
Roberts wanted Disney mostly for ESPN, then at the peak of its distribution and financial success. Comcast eventually dropped its bid, but the audacity of a cable operator from Philadelphia trying to seize the iconic House of Mouse outraged the Disney board.
It also paved the way for then-Disney president Iger to replace Michael Eisner as CEO.
In 2018, the rival CEOs went head-to-head again, this time for the spoils of Rupert Murdoch's 21st Century Fox media empire.
Again, Iger emerged victorious by early 2019, swallowing Fox's wide-ranging entertainment assets for the staggering price of $71.3 billion. But Roberts' unsolicited $65 billion all-cash offer forced Disney to cough up nearly $20 billion extra.
"Iger is getting shit right now for the cost of the acquisition of most of Fox," Belloni said. "But the only reason it cost $71 billion is because Comcast ran up the price. The original price was the low 50s [$52.4 billion]."
Roberts posted a W of his own in 2018 when Comcast won a transatlantic bidding war with Disney for British broadcaster Sky. The price tag: $39 billion.
No wonder the New York Times described Roberts as the "Magic Kingdom's Nemesis-in-Chief."
Study In Contrasts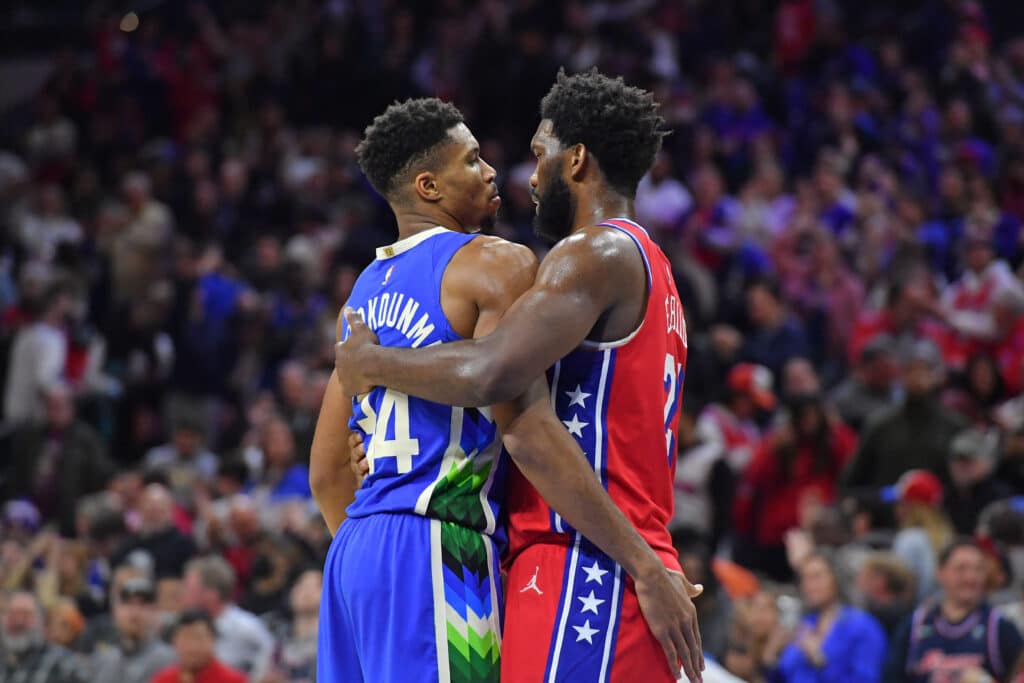 A middle-class kid from Long Island, Iger rose from a humble weatherman to succeed the late Walt Disney as head of the world's most famous family entertainment company.
During his legendary CEO run from 2005 to 2021, Iger bought Pixar for $7.4 billion (2006), Marvel Entertainment for $4 billion (2009), Lucasfilm for $4.1 billion (2012), and 21st Century Fox (2019).
With successor Bob Chapek floundering, the board invited Iger back as CEO in November. But the clock is ticking: He's only got another 18 months at The Happiest Place on Earth before giving way to another successor.
In one of his first moves since returning to the $82 billion entertainment giant, Iger reorganized Disney, naming ESPN one of three global pillars along with Disney Parks and Disney Entertainment.
He also dismissed calls from activist investors to spin off ESPN, describing it as a "differentiator" for the Mouse, but there are still Hollywood observers who believe he and Disney could part ways with ESPN.
Belloni wrote in his Puck newsletter that siloing ESPN as its own unit makes it easier to sell or spin off. His colleague Bill Cohan speculated Roberts could finally get his mitts on ESPN by swapping Comcast's 33% stake in Hulu for Disney's 80% stake in ESPN. That could set up a possible merger between Comcast's NBCUniversal and Warner Bros. Discovery in 2024.
"There may come a time when [Iger] is essentially forced to sell [ESPN] by the economics of that business," warned Belloni. "If the rights fees keep going up, the cable fees keep going down, and the streaming business does not mature in the way they hope it does, then it just doesn't make sense for them to stay in that business.
"But I think Iger wants to stay in that business."
The Philadelphia native Roberts is the ambitious, hard-driving scion of Comcast founder Ralph Roberts. The junior is a member of Augusta National Golf Club, the country's most powerful private club.
Roberts has equalled Iger as a dealmaker. He bought AT&T Broadband for $29.2 billion in 2002, NBCUniversal in two separate transactions in 2011 and 2013 worth $30 billion, and Sky. He also grew Comcast's annual revenue from $657 million in 1990 to $121 billion in 2022.
With his family controlling a one-third stake in Comcast, Roberts isn't going anywhere.
Peacock Power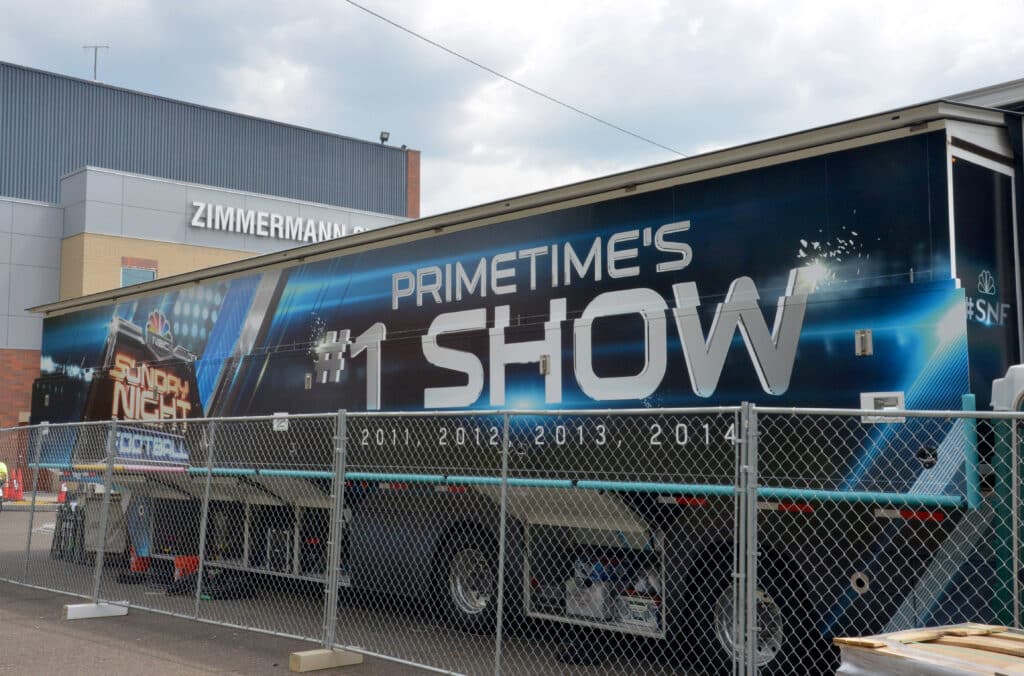 The interest is likely mutual between the NBA and NBC.
Consumers are turning away from pay cable networks like ESPN and TNT, which makes free, over-the-air broadcast channels like NBC increasingly attractive to sports leagues looking for the broadest footprint.
NBC's "Sunday Night Football" — distributed in virtually every U.S. TV home — has reigned as the No. 1 show in prime time for a record 12 straight years.
Don't think the NBA doesn't know it, said media consultant John Kosner.
"NBC was a terrific and transformative broadcast partner for the NBA from 1990 to 2002. They have prime-time windows Saturday nights after their new Big Ten package kicks in. And they have Sunday night windows after the NFL season," said the former ESPN executive. "So they make a ton of sense. I don't think the NBA is at all dissatisfied with the partners they have. But competition is always a good thing if you're a rights-holder."
Under their current rights deals, incumbents ESPN and TNT pay a combined $24 billion, or $2.6 billion annually.
Both ESPN and NBC declined to comment for this story, but ESPN's Pitaro previously told The Athletic he wants to retain the NBA.
"It's an incredibly important property for us," he said.
Who Wants It More?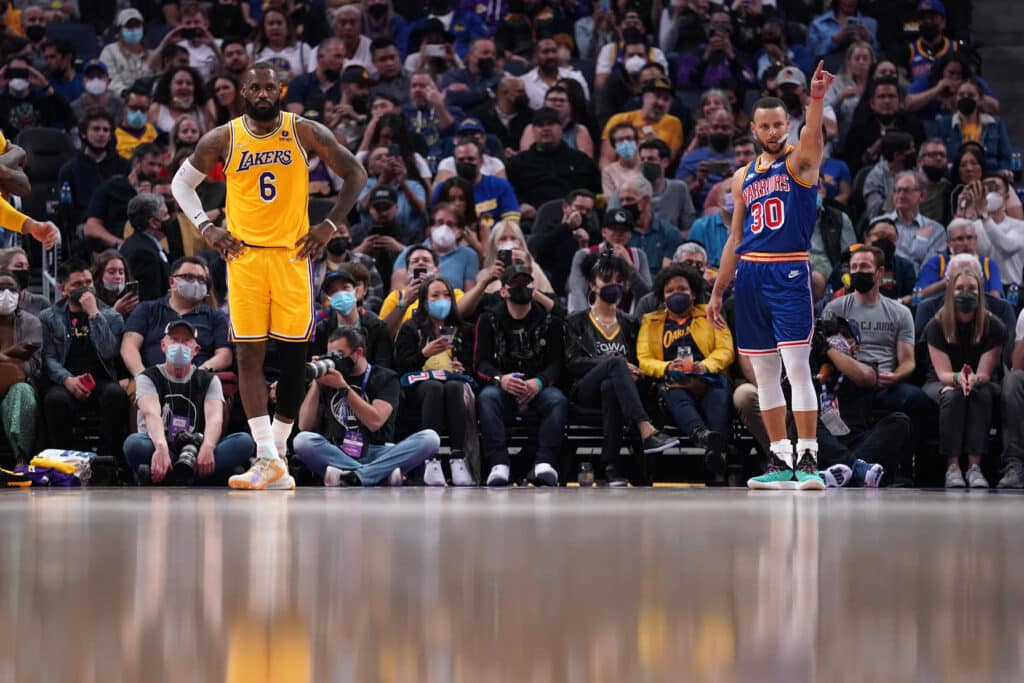 NBC is just one of several options for the NBA, which is expected to sell multiple rights packages — including one to a giant streamer such as Amazon Prime Video (which has a deal with the NBA in Brazil). Other bidders could include Apple, Google/YouTube, CBS Sports, and Fox Sports.
The NBA could simply re-up with ESPN and TNT for higher fees like it did in 2014, when it signed nine-year extensions with the duo beginning in the 2016-17 season. Other companies never got to bid.
But economic headwinds could redraw the competitive map for leagues and media companies alike.
Cost-cutting WBD Sports boss David Zaslav sent shockwaves through Wall Street in November when he declared, "We don't have to have the NBA."
Iger has ordered Disney to slash 3% of its global workforce, which would mean 7,000 lost jobs and $5.5 billion in cost savings. The layoffs could come down any moment at ESPN headquarters in Bristol, Connecticut.
With cord-cutting hammering their bottom lines, will ESPN and TNT pay what it takes to retain the NBA?
One sports TV executive thinks they will: "When companies are hemorrhaging money, they cut costs to afford the stuff they want to keep. I have no doubt they want to keep the NBA."
Meanwhile, cash-rich Comcast and Roberts could be waiting in the wings to write a big check and get payback on a vulnerable Disney and Iger.
When Comcast's NBCUniversal bought DreamWorks for $3.8 billion in 2016, Roberts admitted to "Disney envy," according to the Wall Street Journal. But Iger may be the one who turns green if Comcast can steal the NBA from Disney and ESPN.
"That would be a coup if NBC could get those rights back. But it's all about price," Belloni said.