This feature is presented to you by the University of Nebraska — Lincoln Master of Arts in Business with a Specialization in Intercollegiate Athletics Administration.
Last month, experienced digital creative Darnell Brady launched SpreadHD Creative: a marketing agency that serves to fill the digital creative and recruiting needs of athletic departments who do not have significant or full-time resources dedicated to those areas.
Named after the dynamic Spread HD offense popularized by Penn State football in recent decades, the agency follows in the same vein, bringing high energy visual elements to their work using techniques and skills that Brady and his team have developed after more than a decade in Division I college athletics.
A child of Air Force service members, Brady graduated from Penn State University in 2014 with a degree in telecommunications before heading west to Colorado Springs where he joined the staff at the United States Air Force Academy.
Want more great content like this? Be sure to subscribe to our newsletter!
After a year as a marketing coordinator with the Falcons, Brady was promoted and became the assistant director of marketing and fan engagement. Brady speaks very highly of his time and the experience he gained working with one of America's premier service academies.
"I know you can pretty much say it about anywhere, but it's especially true with Air Force — it is a unique place," he said. "I absolutely loved working with the future officers of our Air Force and knowing that I impacted their time at the Academy."
Brady and the Academy's marketing team took Air Force in a new direction, in terms of branding, and accomplished several impressive feats, including creating and implementing Air Force Athletics' first ever style guide.
"There hadn't been much of an emphasis prior on brand and digital media from the athletic department or the actual Academy. Both started to really take it seriously right when I was there," added Brady. "In addition, our marketing department worked a ton on establishing branding standards, implement them digitally, and work with other departments to implement it across the board in things like new uniforms."
In July of 2016, Brady decided to leave the Air Force Academy to pursue work as an independent contractor for a variety of clients nationwide while based out of Jacksonville, Fla.
"I left Air Force to be supportive of my girlfriend as she accepted a digital position with The Players Championship. During my time in the Jacksonville, FL area, I had done contract work for the PGA TOUR, a local marketing agency, a logistics company, and even a knitting company. Still, I greatly missed working in the digital sports industry and there are only so many opportunities in Jacksonville."
After conversations with friends around the sports business, Brady made the decision to jump back into college athletics by founding SpreadHD Creative.
"I talked with Kevin DeShazo and he gave me the real 'aha' moment. Then I started doing some work with Davenport University's coaching staff as they finished out their recruiting class. They really explained to me that there was a market need for a program with maybe a smaller budget that can't hire someone full-time, but still want to have a high level product," added Brady. "Using my experience in helping various teams at Air Force with their digital and recruiting efforts, I felt as though it was something that I could fill the need, love working, and still be able to be supportive of my girlfriend and her career."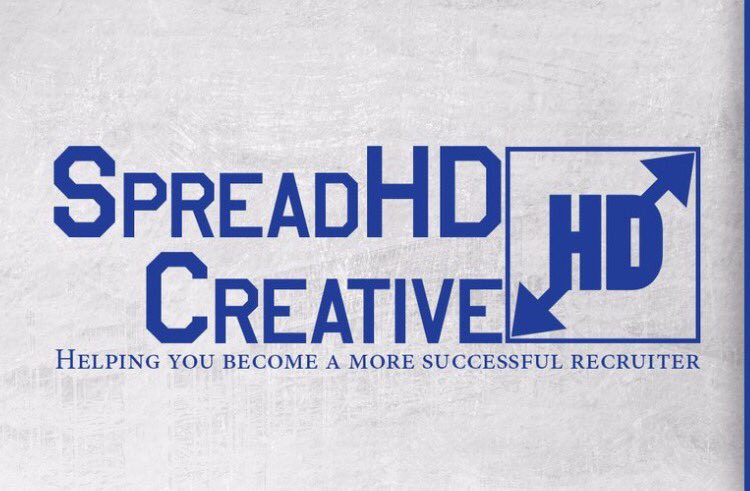 As the need for agencies like SpreadHD demonstrates, a key aspect of athletics recruiting has become how an athlete can see themselves meshing with a program or athletic department.
In most cases through social media, the work of digital creatives is the first thing seen by these recruits when they begin researching the next step in their playing career.
Well produced creative can give a potential student-athlete positive insight into their future as a student-athlete.
"As we all know, recruiting is the life blood of any program," said Brady. "The different social platforms and forms of communication are great in helping educate each recruit on what they can expect when they are at that school and a part of that team. The better a program can share that vision for on and off the field, the more likely they are to not only hit on their top targets, but ones that fit their culture. Because of that, it is imperative for programs to do a great job to be successful."
Brady looks forward to the opportunity to share his knowledge on how to do just that with athletic administrators all over the country.
"Right now there are teams of people trying to think of unique and new ways of shaping their message and delivering it. I'm really excited to fully enter that space and really share some of my ideas."
It's interesting how much of himself Brady has invested into creating materials that help student-athletes envision a future for themselves in college athletics, when he has simultaneously shown such drive in achieving his own goals. If there's one thing to take from Brady's personal journey as a sports professional, it should be to let nothing stop you from achieving the future you want for yourself.
"My parents really wanted me to become an officer in the Air Force. I had a full scholarship and was majoring in computer science at Penn State. I didn't listen to them and decided to try and find something different. I realized that what I really wanted was to work in sports. If you're truly passionate about something, you will do an amazing job. Don't let the expectations of others stop you from giving everything you have to it. If you're passionate, you will surpass those expectations more than they can imagine."
For a great example of how Brady and the team at Spread HD are producing high quality content and teaching others to do the same, check out their first graphic design tutorial on 'click to reveal' graphics.
For more information on how Spread HD can help take your recruiting efforts to the next level, visit their website and follow them on Twitter.