In early April, the New Orleans Saints stayed connected with their fan base by collaborating with the Pelicans on the successful #HomeTeamTV content series. More than six months later — and several weeks into the 2020 NFL season — the Saints have rolled out new content efforts aimed at bridging the physical gap between themselves and Saints Nation.
Ahead of their Week 1 matchup against the Tampa Bay Buccaneers at Mercedes-Benz Superdome, the Saints debuted "Dome at Home," a brand-new second-screen experience feature on the team app. With fans not being allowed to attend Saints home games at the start of the season, Alex Restrepo saw "Dome at Home" as a way to fill that absence.
"We wanted to bring as much of the game experience that Saints fans get in the Dome to them at their house," Restrepo, the Saints' director of social media, said.
With "Dome at Home," Saints fans have access to perks like exclusive content, talks with Saints alumni, fan-vs.-fan halftime competitions and the chance to win $1,000 every week, among others. It also features an abundance of video content for fans to tune into on both the Saints Mobile App and the team's social media platforms.
One hour before kickoff, "Dome at Home" streams a live pregame show that includes highlights, game analysis and live commentary. It is led by Saints Senior Reporter John DeShazier and Broadcasting Coordinator Caroline Gonzalez. Outside of the team app, the show is also available on the Saints' website and their Facebook, Twitter and YouTube accounts.
While Restrepo recognizes the difference in atmosphere between a fanless and fan-inclusive game experience, he says that players can still feel Saints Nation's support through other outlets. Evidence of that is a recent video montage of past fan experiences at the Superdome that the Saints posted on social media. As of Oct. 16, it has more than 112,000 views on Twitter alone — providing a sense of comfort to players adjusting to life without fans.
"Thomas Morstead, our punter, I think said it best before the year: 'we can still hear you,'" Restrepo said. "We want to hear you through the TV, so we still want that excitement on social media through our digital platforms. Our players still feed off that. It's not the same as being in the Superdome, but it's still a level of excitement and helps just the overall organization feel good."
Through Week 6, the Saints were not allowed to host any games with fans in the stadium. Ahead of Week 7 however, New Orleans Mayor LaToya Cantrell and the Saints agreed on a plan that would welcome as many as 3,000 season ticket holders to the Oct. 25 game against the Carolina Panthers. Barring any changes in local health and safety guidelines, that number could increase to 6,000 fans for the Nov. 15 game against the San Francisco 49ers and Nov. 22 for the Atlanta Falcons contest.
At only 4% capacity, the Saints will still be looking to social media to reach their largely at-home fans — which has taken them beyond the greater New Orleans area.
Heading into the Saints' first road game on Sept. 21 at the Las Vegas Raiders, they posted a video of the captains' families — including the kids of Terron Armstead; Drew Brees; Demario Davis; Malcolm Jenkins; Cameron Jordan; Thomas Morstead; and Craig Robertson — cheering on their dads.
The Saints have also been leaning on fans nationwide to support their players. Their "Roll Call" campaign — which has also seen sponsorship involvement from New Orleans-based food and spice company Zatarain's — encourages supporters to send them videos of where they are cheering on the team from for a chance to appear on their Sunday pregame show.
Another famous tradition has managed to survive this season: the Saints' pregame chant. While it has had to adjust due to the lack of fans, the organization has turned to its celebrity supporters — including actor Harry Connick Jr. — to do a pregame shoutout.
"Our main focus is that we don't want to come off tone deaf," Restrepo said. "What's the discussion right now around our team, around these certain players? Before we post, let's make sure we know what's going on. That's kind of the 24/7 aspect of this job … is that news can break at any time. We've all seen it where this tweet didn't age well. That's the last thing you want, so it's a matter of just keeping your eyeballs out on what's going on out in our community and out in the league."
Despite the challenges that the COVID-19 outbreak has presented to the NFL this season, the Saints have been able to weather the storm through their social media presence. According to data from Conviva, which specializes in global streaming and social media intelligence, the Saints drew 29.7 million video views across their Facebook, Instagram, Twitter and YouTube pages — which led the NFL for the month of September. Of those total views, 29.1 million came directly from Facebook — also a league-high during that stretch.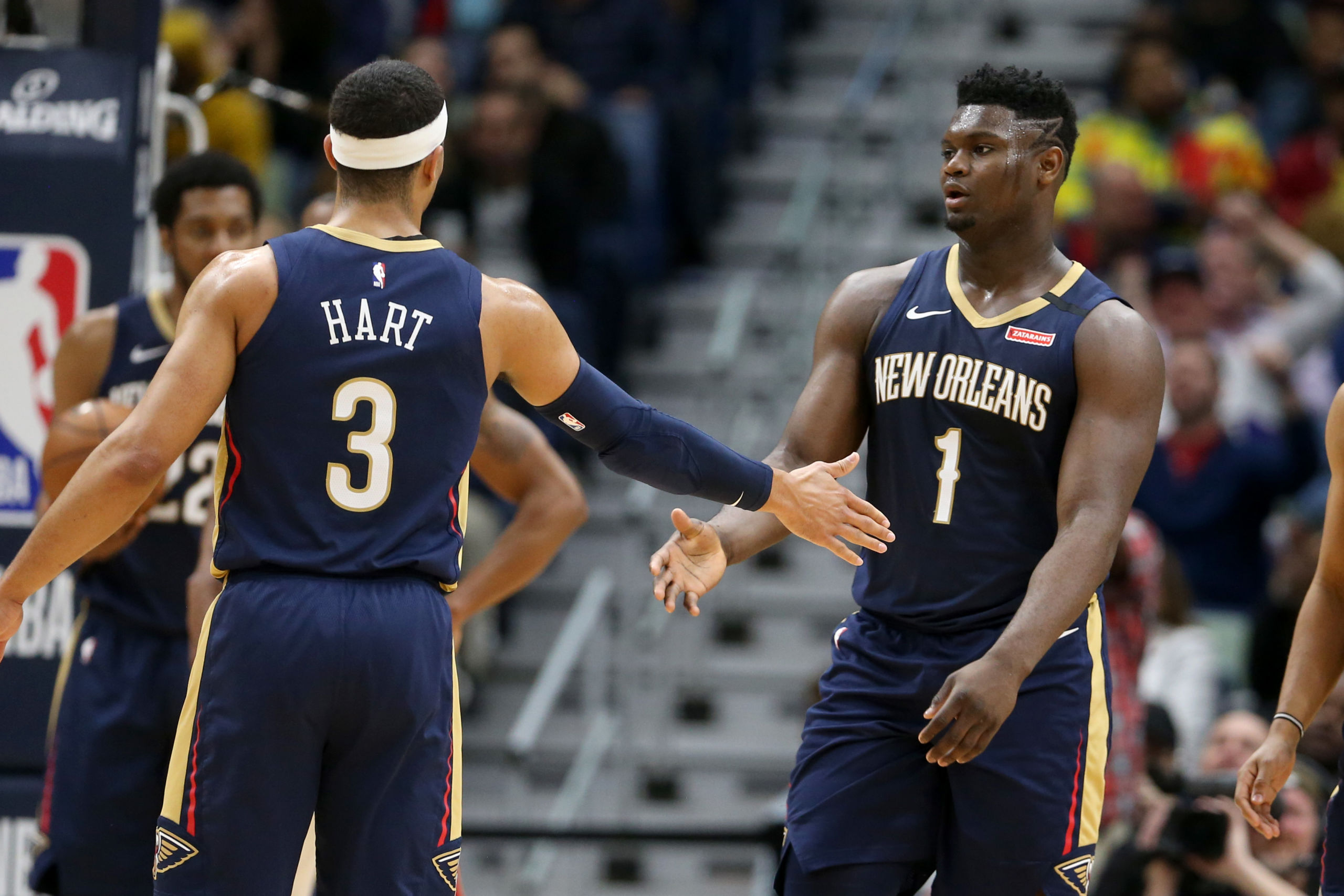 As the NFL season continues on, Restrepo has his eyes on one platform that he believes can bolster the Saints' social media presence even more: Twitch. In the third quarter of 2020, Twitch controlled 91% of live video game streaming, with more than 206 million hours of content being livestreamed on the Amazon-owned platform during that period. It had 185 million more hours streamed than Facebook Gaming and YouTube Gaming combined.
While the NFL has yet to formally partner with Twitch, Saints star running back Alvin Kamara is a member of the platform and has previously appeared on Bleacher Report's "The Warzone," which sees host Master Tesfatsion live-streaming Call of Duty games with athletes. Restrepo says that Kamara's Twitch presence has made him excited to have the Saints on there as another way to reach their fans.
"No matter what's going on, the Saints can still always provide a level of entertainment, engagement and an escape from things," Restrepo said.