Editor's note: This story has been updated. ESPN confirmed Robert Griffin III story on Aug. 5, announcing he's coming aboard as a college football and NFL analyst.
Robert Griffin III is finalizing a deal with ESPN to call college football this season, sources tell Front Office Sports. The telegenic young star could also contribute to ESPN's NFL coverage.
The former Heisman Trophy winner was a free agent this summer after backing up Lamar Jackson on the Baltimore Ravens last season. He recently trended on social media after posting a trick video of himself throwing a football against a wall, catching it on the rebound, then throwing it again.
"If you won't sign me, at least sign this wall," tweeted the quarterback nicknamed RGIII. "I mean look at the quick release and ball placement, my GAWD."
The 31-year old quarterback has been weighing whether to continue his pro football career — or retire and move into a broadcasting industry that's ready to welcome him with open arms.
Despite Big 12 commissioner Bob Bowlsby's recent claim ESPN "conspired" to destabilize his conference, the network still holds TV rights to the Big 12 Conference.
Griffin emerged from Big 12 program Baylor as the No. 2 overall pick in the 2012 NFL Draft. He'd be a nice addition to ESPN's Big 12 coverage.
The former NFL Rookie of the Year turned in a strong performance during Bleacher Report's live video coverage of the 2021 NFL Draft.
He's been the object of a fierce offseason bidding war between ESPN and Fox Sports. The rival sports TV networks share Big 12 TV rights.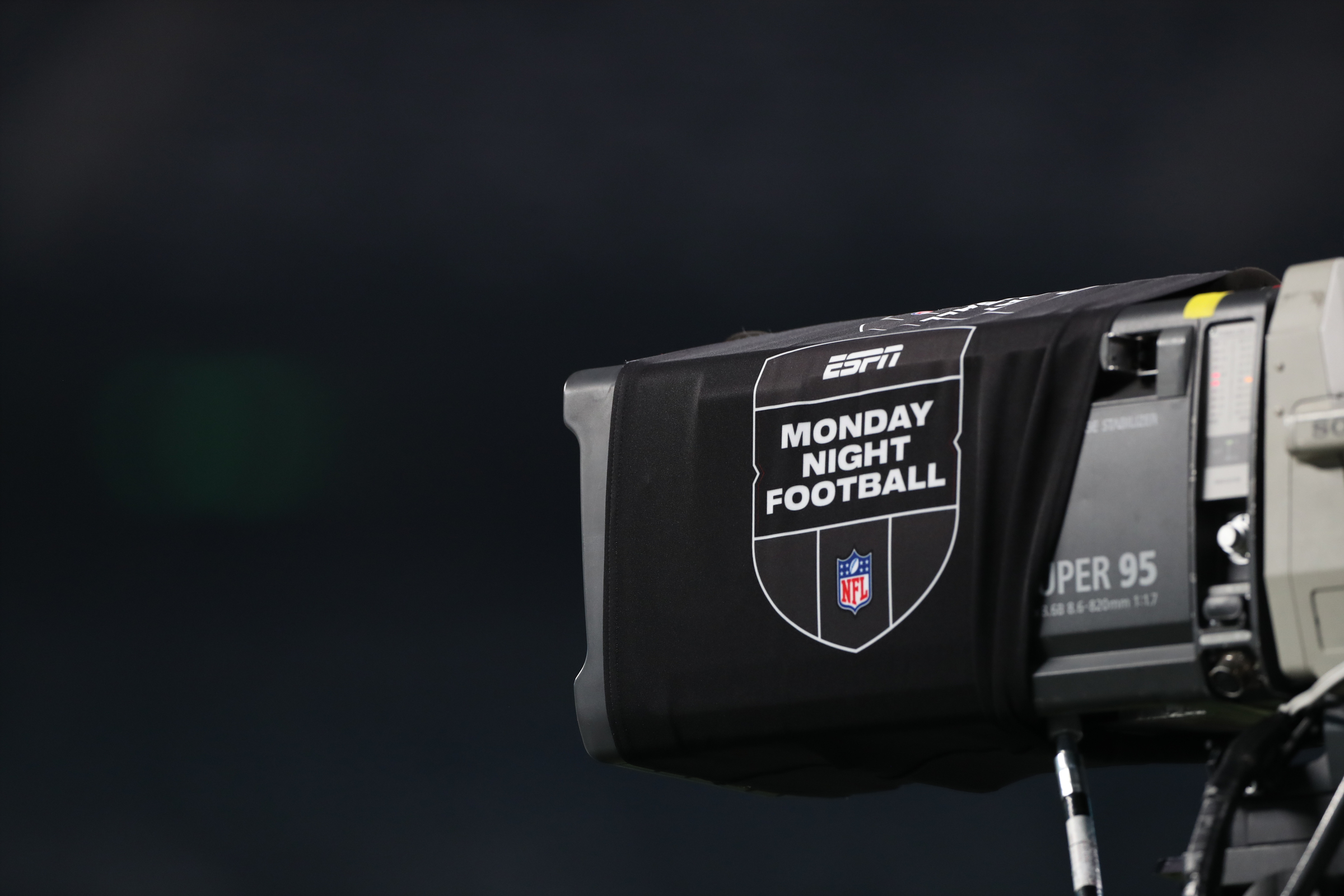 Both ESPN and Fox were "blown away" by his skillful audition, according to the New York Post. Network TV interest in Griffin was first reported by Outkick, which also pegged ESPN as his eventual destination.
Like most players fresh off the field, Griffin's believed to have an out clause, that would allow him to return to the field or coaching if he so chooses.
"There's a lot of anticipation about RGIII's TV potential," said a source.
ESPN and the Walt Disney Co. previously announced a deal to have Peyton and Eli Manning headline an alternate telecast of "Monday Night Football" for the next three seasons.
ESPN declined to comment. Griffin's agent, Mark Lepselter, declined to comment.