Since joining Bleacher Report in June 2018, Master Tesfatsion has continued his hot streak that began at The Minneapolis Star-Tribune and was followed by The Washington Post. With season two of his "Untold Stories" video series already underway, Tesfatsion is hoping to continue the success that the show saw in its inaugural season.
With episodes featuring the likes of Percy Harvin and Donovan McNabb, "Untold Stories" drew 25 million views across Bleacher Report's platforms. More than 300 headlines stemmed from the show's news-breaking moments.
As he continues on with "Untold Stories," Tesfatsion will also be paying close attention to how his employer addresses its ongoing diversity and inclusion efforts. This past summer, Digiday reported on the divide within Bleacher Report between its predominantly white executives and Black content creators. At the time, 70% of B/R employees were white and 10% were Black. While 67% of B/R's talent were Black, there were no Black B/R employees at the vice president level or above.
Since that article came out — and following the departure of former CEO Howard Mittman — Bleacher Report has taken steps in being a more diverse company. In early-September, Digiday reported that Turner Sports has added numerous Black executives to B/R's leadership ranks, both in the sales and creative departments.
Front Office Sports spoke with Tesfatsion about life at Bleacher Report, how it differs from The Washington Post and his thoughts on diversity and inclusion within B/R.
Front Office Sports: With more than 25 million cross-platform views and over 300 headlines, why do you think season one of 'Untold Stories' had the type of success that it saw?
Master Tesfatsion: I think the audience is clearly saying that they want something different. They want something more relatable. They want something more fun. They want something that truly humanizes the people that they see every Sunday and who are these people behind the helmet? That is a question that I've always had, and it's pretty clear that other people who are sports fans have these same questions as well.
I think that's one of the luxuries of working at Bleacher Report is that you can actually solve that question. You can solve that problem and find the solution to that. We went into this trying to make sure that we can make this the 'Rap City' of sports. With the pool hall and the relatability, that connective tissue that existed in athletes because they all have pool tables at their cribs.
Being able to find that connective tissue with the talent and the audience is the humanizing experience that we're trying to find.
FOS: Was there a certain time last season where you realized that people were interested in 'Untold Stories' and that the success was there and growing?
MT: The moment where I was like, 'Oh shit, we got something here,' was with the Percy Harvin episode. Him talking and opening up about mental health and his experiences with the Seahawks, I think that's where my experience as a beat writer and a former NFL reporter came into huge benefit here because I had sources in that Seahawks locker that had told me the entire situation. No one was able to really express all of that at the time, and I never tweeted it out.
You learn as a beat writer — there are certain things you just [don't] say, because you never know when you can use it later on to kind of tell a more all encompassing story. So when Percy Harvin walked in the room, I told him, 'I know what happened in that locker room.' I know he would spend time in between practices and walkthroughs, hopping in the car, smoke or something to relax himself. He's like, 'Damn, you knew all this stuff.' I told him that I didn't report any of this stuff because I was waiting for this moment. There's so many of these different moments that as a beat writer, when you understand the ethics of credibility and being a responsible reporter, these are the moments that we should wait for. Because the payout is more beneficial to the audience, which should be your focus instead of your own following or gaining more followers on social media.
When Percy heard that, he knew that I was doing this from a genuine perspective, and that I was really trying to genuinely and authentically tell the story. When the audience responded to it, I think it had like over 3 million views on Twitter in 24 hours. I was blown away, man. I think a lot of people internally were blown away … and at that point it was clear that not only do we have something, but I think we're here to stay.
FOS: What has it been like trying to get these athletes to talk about some of these off-the-field moments on something like 'Untold Stories?'
MT: It varies on the individual. The thing for me is … having worked at the Star-Tribune covering the Vikings and covering the Washington Football Team at The Washington Post, I was very intentional when I spoke to athletes in the locker room. It always bothered me when I'm in a locker room and reporters would just end up being gathered amongst themselves talking and the only opportunity that we have to talk to people and get as much information as we possibly could to get a better understanding of the players, the coaches, the people within this organization.
For me, I would always take that time to just kind of branch away from that and talk to whoever's in the locker room. Oftentimes you go in there, your story's about the star quarterback … so whenever the star quarterback comes out is when you talk, but I would always spend that time in between talking to the eighth guy on the practice squad, the third-string linebacker, just getting a better understanding of who he is, where he's from, what does he stand for?
Each one of those gave me a different experience and it gave me a different perspective in terms of — from a macro perspective — who these athletes are. That experience, and all those reps, makes me feel comfortable now when I'm on the set, talking to these athletes and letting them know my background and what I'm trying to accomplish on this platform.
FOS: With 'Untold Stories,' obviously season one is just about getting it off the ground and seeing what comes of it. Season two, what do you hope to accomplish?
MT: I'm appreciative and thankful for the success we had in season one. There's still a lot of the opportunities that we have in terms of audiences that we still have to reach. The main focus that the team has had — and the company has had — is just elevating it. Elevating it in terms of the storytelling that we do, elevating in terms of the animation — we got a new animation team this year — elevating in terms of how conversations are on set, elevating how it's packaged and, most importantly, elevating the process and trying to smooth it out as much as we possibly can. So we can out the best product we possibly can to not only just the audience members who love what we do with 'Untold Stories,' but then also recognizing and being aware that there's so many other people that still don't know about 'Untold Stories.'
I think we got off to a great start with Darrelle Revis. He was incredible. I had a couple of NFL executives hit me up saying that like they've never heard Darrelle Revis be that comfortable and open in their lives before. That's always great to hear on my end.
We got Dwight Freeney coming up. With the Devin Hester episode coming up, I think that falls in those same lines … of the animations being elevated and ultimately the experience that the audience is getting from the show is being elevated.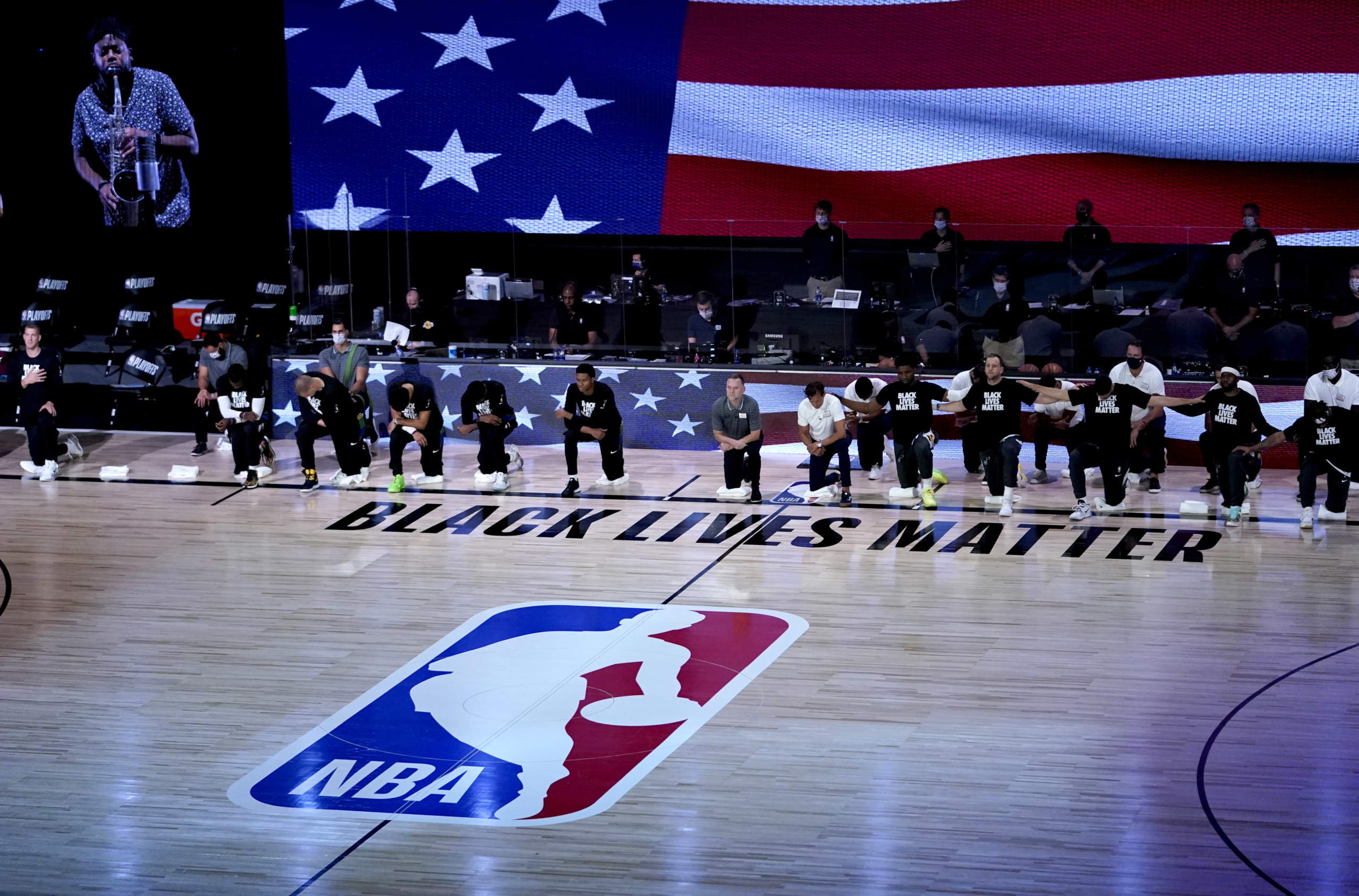 FOS: How does your experience at a digital-focused place like Bleacher Report vary from your time at a more traditional news outlet like The Washington Post?
MT: My priority is not the paper. Let me start off by saying: I loved my time at The Washington Post. I was at the time the youngest beat writer ever to cover that paper, that [Washington Football] team. I'm incredibly fortunate to have that experience cause it's changed my whole life.
But, I'm a millennial man. I don't pick up a newspaper, you know what I'm saying? I just simply don't and so it was always very challenging to recognize and realize that my priorities and the priorities of those who are of my demographic and the age group that I'm trying to talk to are not going to consume the work that I'm doing because of how it's processed and how it's distributed in a very traditional format.
It became clear when I was at The Washington Post and I was seeing what Bleacher Report was doing from afar that would be an interesting place for me to potentially be at. I'm very thankful for people like [current and former B/R writers] Howard Beck, Jonathan Abrams, Ben Osborne, Bill Eichenberger… people who were able to establish the credibility of Bleacher Report as a legitimate outlet for sports coverage in sports journalism that gave me the opportunity to be in this position that I'm in right now.
FOS: Seeing on your side the ongoing coverage of WaPo and the Washington Football Team to media outlets reporting on B/R's diversity issues, how would you assess B/R's attempts at becoming a more diverse and inclusive company?
MT: I think it's already in motion. I have complete belief in terms of what [Turner Sports President] Lenny Daniels is doing, in terms of what Turner Sports is doing and the leadership that we have at B/R to empower not just Black people here, but other marginalized people, whether it's women, whether it's LatinX, whether it's the LGBT community.
I think more often than not, we've just seen traditionally in the media … there's been a lot of nepotism and it's consistently been a protector that hasn't been inclusive. I think B/R has displayed from a coverage standpoint that we can be inclusive, not not just in terms of the means, but we've told some incredible stories that have come from completely diverse and inclusive perspectives that otherwise nobody else would ever even pay their attention or any mind.
A great example of that is two years ago I wrote a story about sports cultural appropriation with the Capital City Go-Go team and being able to just really critique and analyze what direction are we going in in sports? If we're going to empower Black culture and other cultures, are we making sure those who are involved in those cultures are also having a seat at the table?
B/R provides that opportunity that otherwise I don't think any other platform would have. I'm excited to see what direction we go in from here again — but the thing is, there's still a lot of work to do. There's a long way to go.
We're talking about systemic oppression. We're talking about institutional issues. From an equality standpoint, I've been prepared as a Black man to recognize and realize that I don't think I'll see the full piece of the pie in terms of what equality looks like. As depressing as that sounds, unfortunately the burden I have is: I can't sit in that. If I sit in that, I'm not making it better for the people that come after me, and that is ultimately the role and responsibility that … is something that I'm just starting to embrace more and more beyond someone who's just doing it in the background, being low key with it.
This is the most excited I've been about B/R since I first walked through the door in terms of direction and where we're going right now. It's a really exciting time to be at this company.
FOS: For you specifically, what would make you happy or satisfied with some of the next steps that B/R is taking in increasing D&I in the workplace?
MT: Empowering those marginalized groups: the Black employees at B/R. Empowering women at B/R. Empowering LatinX, empowering the LGBTQ+ community. Empowering other marginalized groups that I did not mention, whether it be Indigenous, Asian culture, or other cultures.
The talent here … that's the thing: I've never been around so much talent ever, and I say that while also saying that I've worked at two incredible newspapers. There'd be times after work, where we would just be sitting around literally just brainstorming for like two or three hours, just like pie-in-the-sky stuff and imagining like, what is possible with this platform?
The creatives are here, the people are here. I like the direction so far with the people that [B/R] has brought over from Turner Sports. Some of the moves that have already been made, I think there's a great deal of belief that can exist off of that already, and I think that's going to continue in that sort of direction where I believe the future here is really bright.
At least for me so far, like I can tell you straight up, I'm bought in in terms of what direction we're going in. I believe, whether people see it or not, they will see it. They will see it and it's going to be displayed and evidenced across the board in terms of what direction we are continuing to go in and how B/R continues to be a disruptor in this very traditional sports media marketplace. I think in many ways we are going to set that example.