During NBC Sports' TV coverage of the Kentucky Derby, viewers might spot a familiar face among the celebrity owners: Ian Rapoport of NFL Network.
The NFL Insider is part owner of "Jace's Road," a three-year-old colt, along with Joy Taylor and Lindsay Czarniak of Fox Sports.
Rapoport, the bane of rival ESPN Insider Adam Schefter, will be on the scene in Churchill Downs for the 149th Annual Run for the Roses on May 6.
His interest in the sport of king dates back to a "bucket list" trip with his wife, Leah, to the Derby for their 10th wedding anniversary in 2019.
They were "instantly taken" with the sport, he said. This year they acquired a stake in three horses, including Jace's Road. Now their regular visits to the track are a family affair, including their two young sons.
The Rapoports will be ready to enter the winner's circle in Kentucky if Jace's Road, a 50-1 longshot running out of post position 12, comes through.
Front Office Sports asked the 43-year-old reporter about his interest in horse racing and the fast-paced life of an NFL Insider.
On his second career as a thoroughbred owner: "This whole thing has been pretty wild, I'm not going to lie. I sort of knew what we were stepping into – but I didn't really, really know. This has been a whirlwind…I am a novice. There are people who have a much greater understanding of it than me. I'm merely just learning."
The appeal of horse racing: "I really love the psychology of racing. Who starts in the lead, how you finish, holding on, watching one horse fly past another? And why it happens. Racing is really fun to me. The horses are beautiful and amazing. So there's a lot to like with horse racing in general. Plus, I like dressing up, which is fun. So does my wife."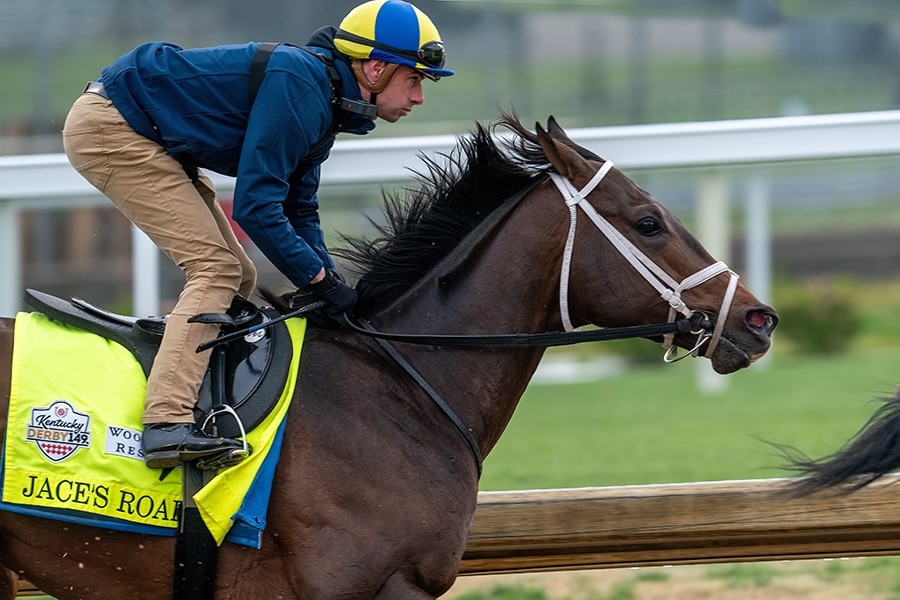 Can Jace's Road win?: "He's 50-1. Probably not going to win. But I was at the Derby last year when Rich Strike (an 80-1 longshot) won. Anything can happen. So who knows?…
But what if? "I've imagined (winning). You always see the owner's box when they show the winner. There's awkward hugs; awkward high-fives. I'm like, 'That can be me. So how awkward am I going to be? Am I going to be slapping everybody in the head?' But that will be OK. Because if I'm the guy they show on TV – just whacking everyone with elbows – that'll be fine. Because that will mean we won."
On the couple's outfits for the Derby: Believe me, this is like the Super Bowl of dressing up for my wife…We actually will be wearing carefully coordinated outfits. No hat for me though. I don't want to mess up my hair.
Why are 'Insiders' so important these days? "It does seem like the interest in our weird world has picked up a little bit…I like to think we're important because I care greatly about what I do and I work extremely hard at it. And so I hope it sort of serves a good function in society. But probably more so in today's world, is everyone wants everything fast. We're in the era of streaming and specialization.
Everyone wants only what they want – as soon as they want it. Like if a show is not on demand that you want to watch right right, you're like, 'How is it possible that I can't watch this show? Why is it not on demand?' Right?
That's kind of what we do. As soon as something happens, literally to the second, we report it. And for a good portion of people, it's exactly what they want, at exactly the time they want, as fast as possible, and as accurate as possible. Our role probably plays more into today's society than ever, because we're giving you what you want, which is football news and sports news, as fast as humanly possible."
On the rivalry with Schefter: "I don't know if rivalry is the right word. Look, I try to break every story. I try to get everything as fast as possible. If someone else has something, you try to come back and get a little more the next time. It's always there. We're sort of on the same page as when credit is necessary.
The relationship is cordial and fine. When we see each other, we always chitchat. I saw him on the plane coming back from the [NFL] Draft. It's very competitive, it's very intense – but it's never personal. I would say as far as two people competing very hard to break every bit of news you can, our relationship is to me completely fine and professional."
How many phones do you carry?: "I'm a firm believer in only one phone…Plus, I only have one mouth and two ears. So one works great for me."
Number of contacts in his phone: "Oh man, 5,000 or 6,000 probably. A lot."
Does he worry about getting a story wrong – because he was fed false info? "I worry about that every single second of my life. So much of what you need to do when you do my job, or the job of any insider, is ask, 'Why am I getting this information?' If someone is telling me, 'Hey, this prospect is injured,' it's like 'OK, why is he telling me this?' Or if someone's saying, 'Hey, this contract is about to happen, or this guy's getting fired, or this coach is in trouble,' there's always a little bit of an angle…
There's always truth in there somewhere. But what's the angle? And how can I minimize the bias in the information that I receive? So I'm constantly thinking, 'How does this person know – and why are they telling me?'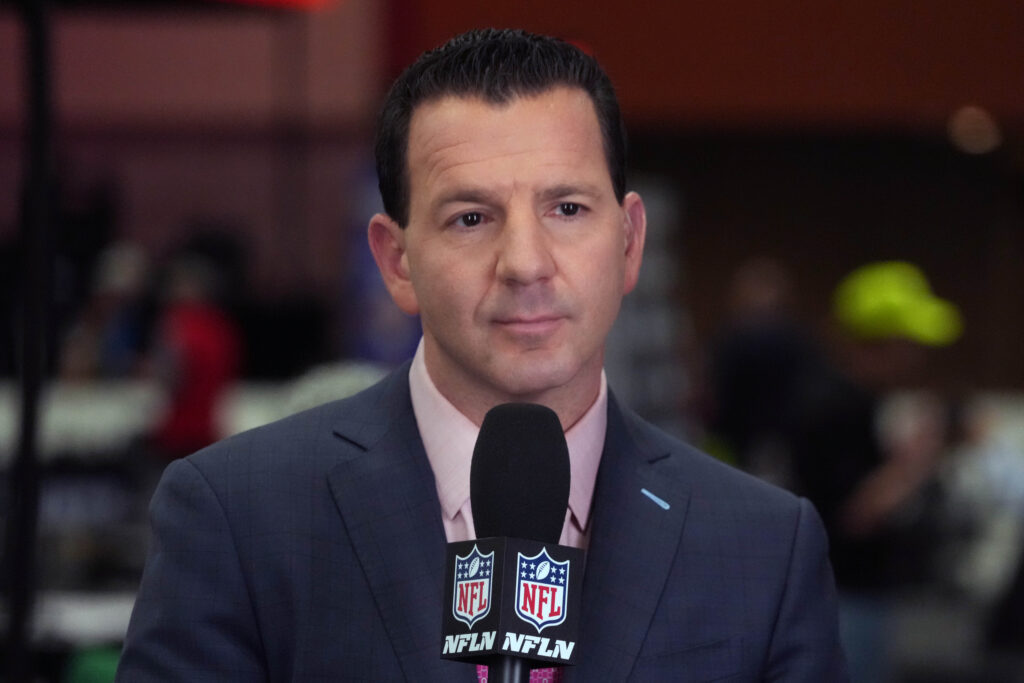 Coping with job pressure: "There's so much pressure all the time. But in a weird way, I'm kind of numb to it. I do things to cope, like I exercise six days a week, just for mental health. I've been doing this for 12 years. So I try really hard to have some perspective. If something goes wrong for a story I thought I was going to break, or something happens out of my control, usually it comes around, and something good will happen at some other point."
What's his response to Aaron Rodgers accusing him and Schefter of peddling 'fake news?' "I never mind stuff like that. I truly don't. Rodgers has been very outspoken — but so are we. I mean, not me personally, because I don't give my opinion on anything because that's not my job, and I like to stick to what my job is.
But if we're all in the media going to spend all this time talking on TV, and critiquing, and sometimes criticizing and analyzing, well, he gets to also. We ask for interviews from these guys. We want access, we want information.
Well, sometimes, when they speak, they're going to say things that we may not like. That's OK. I would much rather hear someone's actual opinion than just worry about whether or not he likes me or is on my side or not. Me and Aaron Rodgers do not always have the same goal when it comes to reporting. And that is totally fine.
As long as there's mutual respect, it's fine. But the main thing is, if we're going to have a voice, then he gets to have a voice. It's not up to me to decide what he says. I'd always rather someone make themselves available than police what they say… It's ridiculous for us to give him a microphone and then be upset when he criticizes us. If I'm upset about that, I need to have thicker skin. You know what I mean?"