Phil Mickelson could become the next great TV golf analyst.
With his PGA Tour playing career winding down, Mickelson's representatives have started exploratory talks with interested networks, sources told Front Office Sports.
"Absolutely, we're always in discussions about Phil's future," said Steve Loy, Mickelson's longtime business partner at SPORTFIVE.
"It wouldn't surprise me if in the next 12 to 24 months you might see more of Phil on the air."
Loy, Mickelson's agent who is also his former college golf coach and caddy, serves as SPORTFIVE's president of golf. SPORTFIVE boasts multiple golf clients, including Mickelson, Davis Love III and World No. 2 Jon Rahm.
The affable Mickelson is one of the world's most popular athletes. Galleries have long appreciated his friendliness and go-for-broke playing style.
TV networks view the five-time major winner as a crossover star who could attract both hardcore and casual viewers to staid golf telecasts. Mickelson's longtime caddy, Jim "Bones" Mackay, previously joined NBC Sports/Golf Channel in 2017.
"He'd be the Tony Romo of golf. This is a no-brainer," said one TV personality.
A source agreed: "Phil would be the great catch of all [potential] golf analysts. He's the guy all the networks want."
CBS Sports and NBC Sports/Golf Channel currently split most of the PGA Tour's TV rights. But ESPN is also increasing its golf properties.
ESPN televises the first two rounds of the Masters, where Mickelson won green jackets in 2004, 2006 and 2010. As of 2020, ESPN and ESPN+ also began showing the PGA Championship under an 11-year deal that runs through 2030.
The 50-year-old Mickelson is at something of a crossroads. The golfer nicknamed "Lefty" has piled up 44 PGA Tour wins over his nearly 30 years on the Tour. But it's getting tougher for the middle-aged Mickelson to compete with younger, long-driving stars like Dustin Johnson, Justin Thomas, and Bryson DeChambeau.
Last year, Mickelson fell out of the Top 50 in the World Golf Ranking, finishing 66th. He's currently at 89th, in danger of dropping outside the Top 100.
Mickelson already won both his starts on the 50-and-over Champions Tour. But he's made more headlines as the funny, fast-talking star of all three of Turner Sports' made-for-TV charity golf events.
Mickelson and "Inside the NBA" star Charles Barkley beat Peyton Manning and Steph Curry at "The Match III" last November.
TNT's telecast of The Match II with Mickelson, Manning, Tiger Woods and Tom Brady in May 2020 became the most-watched golf telecast in cable TV history, averaging 5.8 million viewers.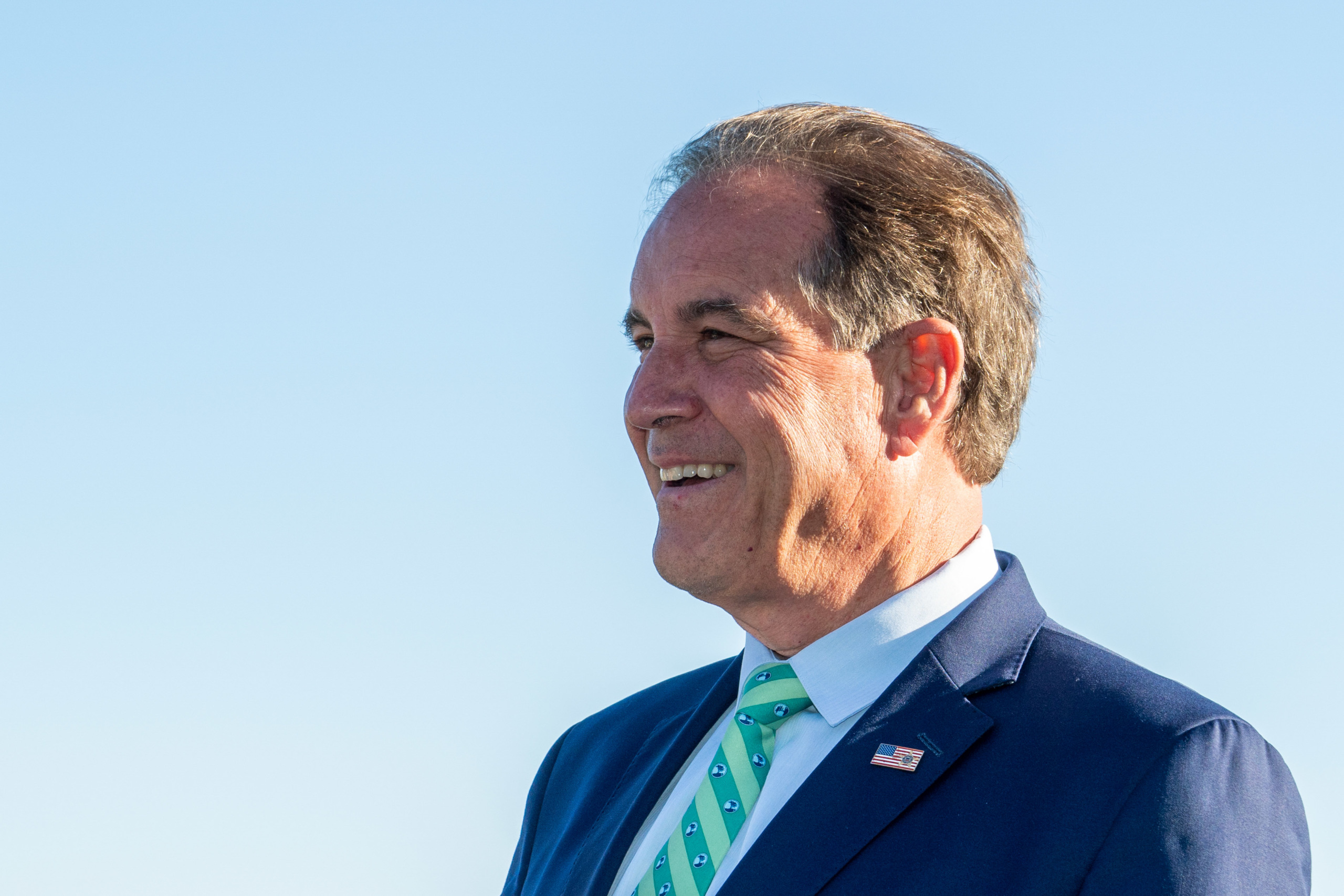 Mickelson previously pocketed $9 million for beating Woods during the first Match in November 2018. Their duel went down to the wire, with Mickelson winning in darkness on the fourth playoff hole. SPORTFIVE co-organized all three events.
Mickelson is viewed as a natural for TV. In January, he emceed the American Express Charity Challenge on Golf Channel and PGA Tour Live, amusing the audience with his self-deprecating sense of humor.
"I'm going to watch and talk smack, which is what I do better than play now," quipped Mickelson.
During CBS Sports' coverage of the PGA Championship last year, Mickelson drew rave reviews for his stint in the TV booth with Jim Nantz and Sir Nick Faldo.
Wrote Golf.com: "Mickelson's hour-plus in the chair was a revelation: he was insightful, honest, funny — everything you could want from a golf broadcaster — and golf fans ate it up, praising the five-time major winner on Twitter."
Even better, Mickelson connects with a younger audience, boasting nearly 2 million followers across Instagram and Twitter.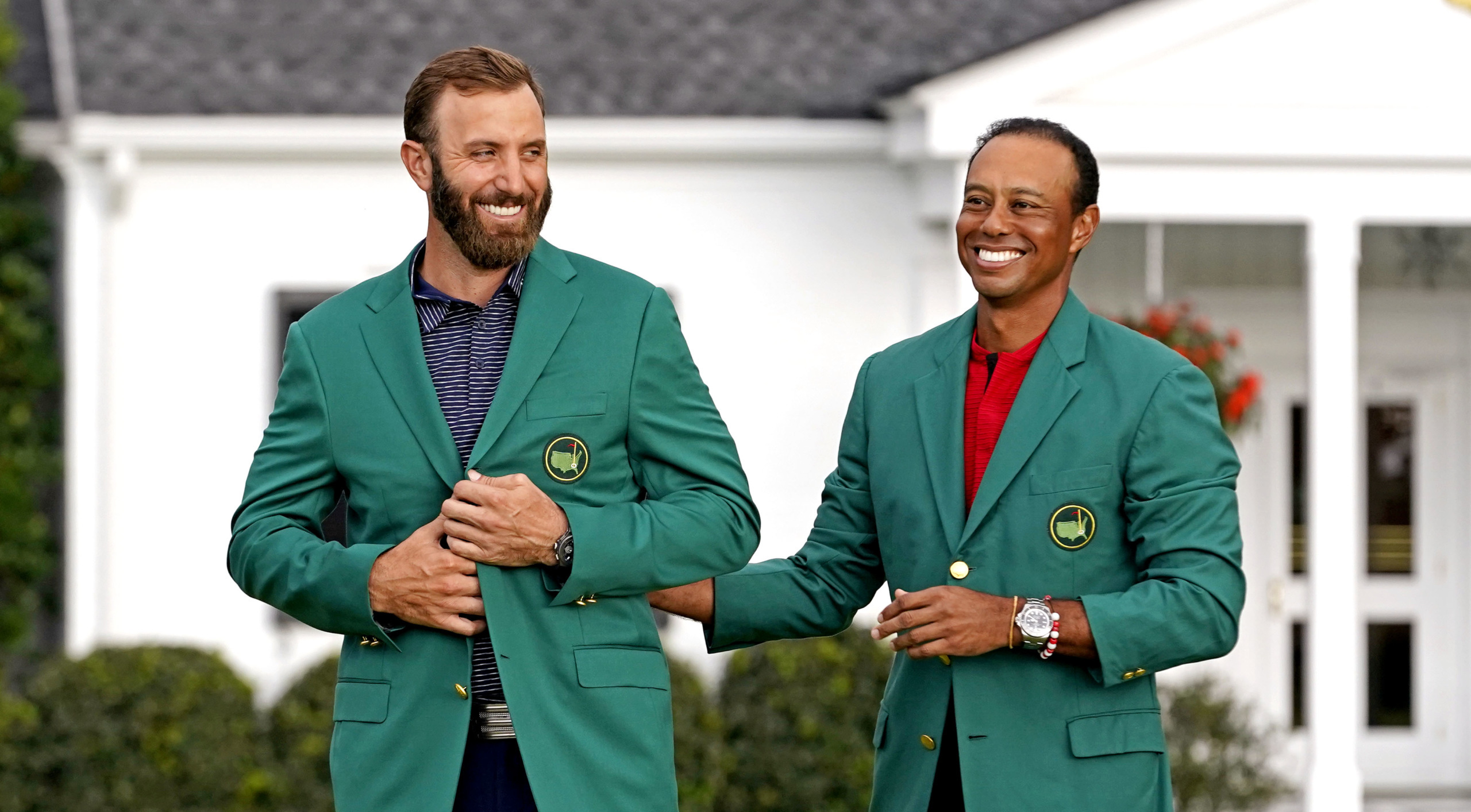 But could the networks afford Mickelson? His $92 million in career earnings ranks second only to Woods' $120 million.
Mickelson is one of the world's most successful athletic endorsers, touting brands like Callaway Golf, KPMG and Amstel Light. He ranked No. 25 on Forbes' 2020 list of the world's highest-paid athletes, behind LeBron James, Curry, Woods and Brady — but ahead of Naomi Osaka and Canelo Alvarez.
The World Golf Hall of Famer can potentially make more money in appearance fees overseas than traveling around the U.S. every other weekend as a network golf analyst.
The lure of TV has attracted other major tournament winners like Faldo at CBS, Johnny Miller and Paul Azinger at NBC, and Curtis Strange at ESPN.
But the sport's biggest names like Jack Nicklaus and Arnold Palmer have eschewed TV in favor of their own multimillion-dollar business empires.
"The networks want Phil — but the price points right now are night and day," warned another source. "The question is: Can anybody pay him enough? And does he want to call 10 to 20 tournaments a year?"