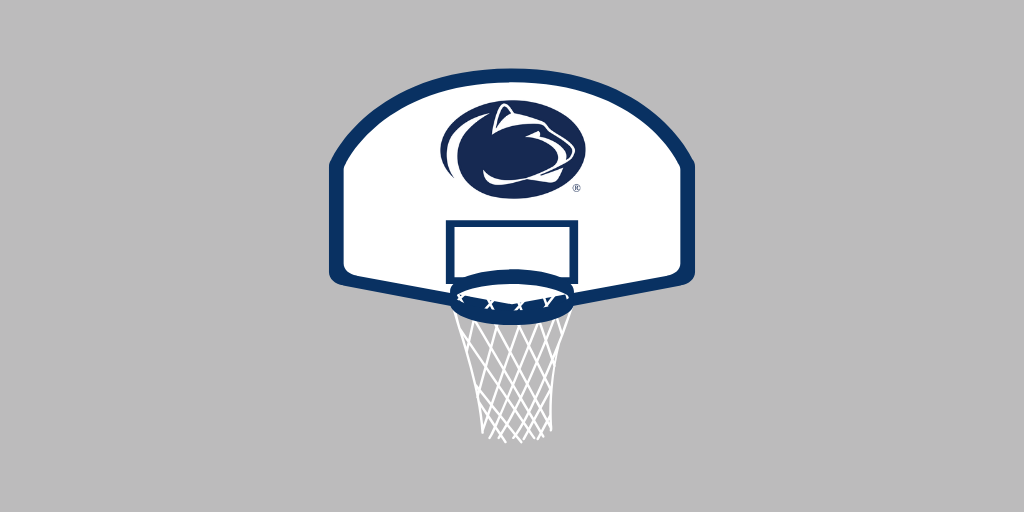 Oftentimes, marketing slogans are simple ways to create a narrative around a given year and create excitement in the lead-up to a new season.
For Penn State men's basketball, not only has the fanbase embraced their "Climb With Us" slogan, the team has bought into it as well.
It's this type of buy-in that has allowed the marketing department to take the moniker and build it into some new initiatives, "100 Days of Climbing" and more recently, the aptly named "Random Acts of Climbness." From paying for people's parking, to buying them breakfast, the random acts of "climbness" have impacted people across State College.
Like many great ideas, this one came when Marketing Manager PJ Mullen wasn't even at work. Sitting on a beach in Florida, the idea hit him like a ray of Florida sunshine.
"Last year I was sitting on the beach and the thought of 100 days of climbing came to mind to kind of help fans gear up for the season. I had just gotten into my role as marketing manager for men's basketball and I had sold the whole 'Climb With Us' idea to a lot of people who bought into it."
Hey, @PennStateMBB @Coach_Chambers, thanks for the random act of kindness!! Made my day 😅 #ClimbWithUs pic.twitter.com/IQ6DnnsR9m

— Katie Nachtman (@katienachtman) August 8, 2018
For all of last year, "Climb With Us" became the rallying cry for not only the department, but the students and the team itself.
Then, this year when the marketing department was looking to take "Climb With Us" to the next level, Mullen was hit with another idea.
"I was actually walking down the street coming from a car wash where someone had handed a random person a $100 bill because their brother died that day and they said that they did this every year on that day as a way to honor him. I happened to walk into Wegmans right after that and our basketball coach was sitting there and I said that we should do random acts of kindness. Then I said we might as well make it into 'random acts of climbness' and he loved it."
READ MORE: University of Florida Looks to Drive Engagement With On-Court Projection
With the coach bought in, the department bought in, and the team bought in, Mullen set out to set up "random acts of climbness" in and around State College.
So far, coach Chambers and the team have helped pay for people's parking, bought them breakfast at Dunkin Donuts, brought a whole elementary school ice cream and even treated some lucky fans to lunch at Chick-fil-A.
Today's Random Act of "Climbness"… free @dunkindonuts from @Coach_Chambers 🔵🍩⚪️
Pay it forward and Climb🦁#ClimbWithUs pic.twitter.com/T1yLe2OMJu

— Penn State Men's Basketball (@PennStateMBB) August 1, 2018
As expected, the gestures have been a hit both in person and on social media.
"People have loved it," said Mullen. "We even had the news stations ask if we were going to keep going with it and at the time we said yes, so we will at least be doing it until the season starts."
[mc4wp_form id="8260″]
Outside of being a hit on social media and driving solid PR for a program fresh off an NIT Championship, the entire "Climb With Us" campaign has impacted the department where it matters most, the bottom line.
"Ever since PJ and the team put this together last year our student season tickets are up over 100 percent of what they were last year and our new season ticket sales have been great," said Chris Grosse, assistant AD for Marketing for Penn State. "It really shows that having buy-in from across the board with a campaign like this can create tangible results, which isn't something everyone can say."
Simple, effective, and impactful. When it comes to marketing initiatives, sometimes those are the best types of campaigns.