When the pandemic shut down gyms across the country, fitness enthusiasts tried to find different ways to stay active. Even as gyms have begun to reopen, only 21% of American adults said they feel comfortable going to a gym as of Nov. 10, according to a Morning Consult poll.
That has helped Peloton have a breakout quarter and also a breakout year. It has not only started to sell more exercising equipment, but has also grown its subscription business.
Peloton reported revenues of $757.9 million for its first fiscal quarter of 2021, a 20% increase over the previous quarter and 232% more than the same period a year ago.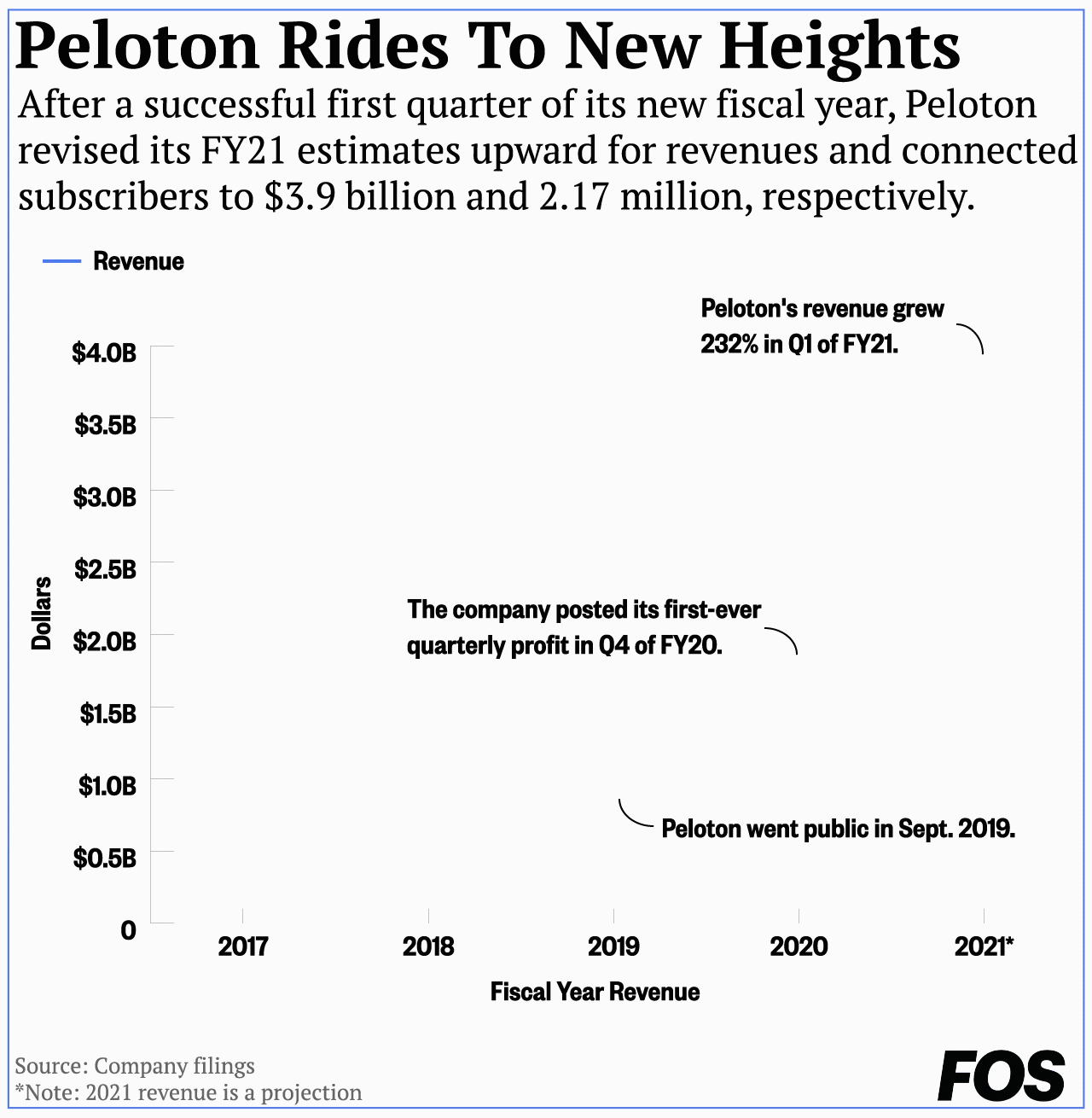 The connected fitness company announced its first profitable quarter in September since it went public in 2019.
Peloton revised its fiscal 2021 estimates upward for revenues and connected subscribers to $3.9 billion and 2.17 million, respectively. The company acquired 1.33 million connected fitness subscribers in the fiscal first quarter of 2021, up 137% from a year earlier. Peloton hopes to reach two million subscribers by next fall. 
The company has roughly 3.6 million members in total, including those who only pay for a digital subscription without a bike or treadmill.