WWE reports huge quarter, European soccer helps Comcast beat expectations, Kyler Murray joins BodyArmor, and Tennessee readies for sports betting.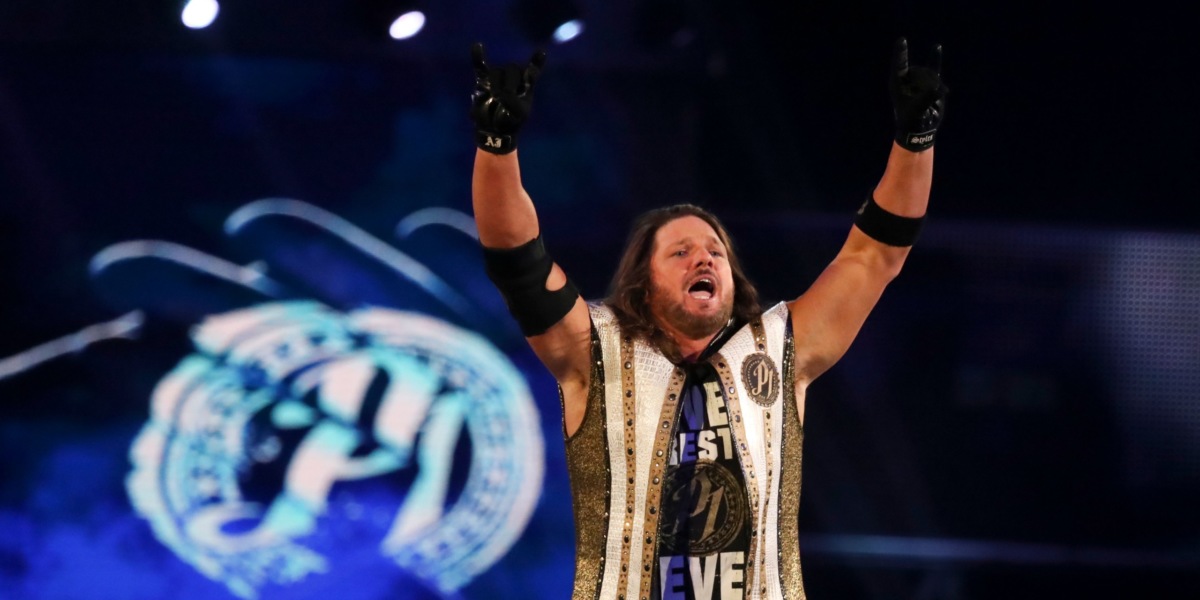 WWE posted a 19% year-over-year quarterly revenue increase despite the absence of ticketed events. An increase in content rights and decrease of event-related production costs drove income to grow nearly 900%.
E-commerce revenue increased 60% to $9.1 million in the quarter. WWE Network subscribers also grew 6% and digital video views and hours consumed were both up 3%. 
CEO Vince McMahon credited the successful quarter in part to WWE's new management team, including President and CRO Nick Khan and CFO Kristina Salen. Khan was the co-head of CAA's television division prior to joining WWE this summer.
WWE Q3 By The Numbers:
$221.6 million in overall revenue
$201 million in media rights revenue
$19.9 million in consumer products revenue
$700,000 in live events revenue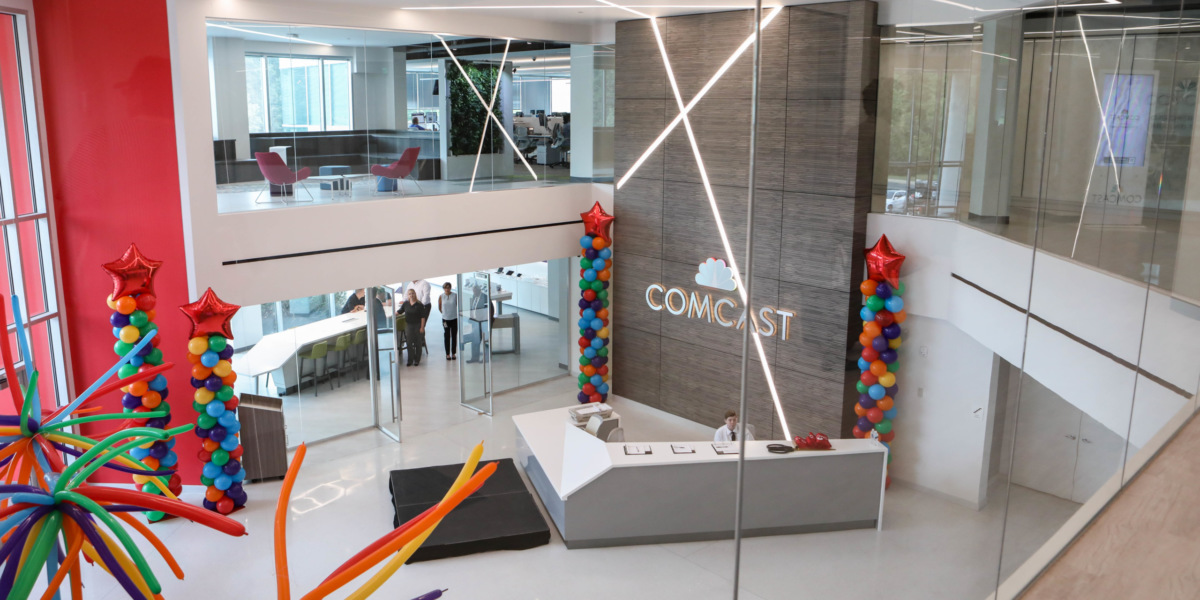 European soccer helped Comcast top expectations in its latest earnings report. Comcast's European Sky TV revenue jumped to $4.79 billion, up from $4.55 billion year-over-year, largely because of soccer restarting.
All three of Comcast's business units beat revenue projections with high-speed internet driving the majority of 556,000 new cable subscriptions. Cable video contributed a net loss of 273,000 subscribers compared to competitor AT&T's drop of 627,000 pay-TV customers.
NBCUniversal saw a major dip in theme park revenue, but the unit still generated $6.72 billion — more than analysts expected. Overall, Comcast saw its revenue decrease to $25.53 billion from $26.82 billion in the same quarter last year.
Comcast Quarterly Revenue:
Comcast overall: $25.53 billion, down 4.8% year-over-year
Cable Communications: $15 billion, up 2.7%
NBCUniversal: $6.46 billion, down 22.2%
Sky TV: $4.79 billion, up 5.3%
SPONSORED
Give Your Employer A Shout-Out

This year, we want to hear your stories, good and bad, about your experiences with your employer in the sports industry. We're honoring the best of the best with the 2020 Best Employers In Sports Award.
We are proud to present this award in partnership with FEVO, our e-commerce partner changing the way we buy and share experiences.
TODAY IS THE LAST DAY! Nominate your employer by completing the 2020 Best Employers in Sports Award Survey by EOD!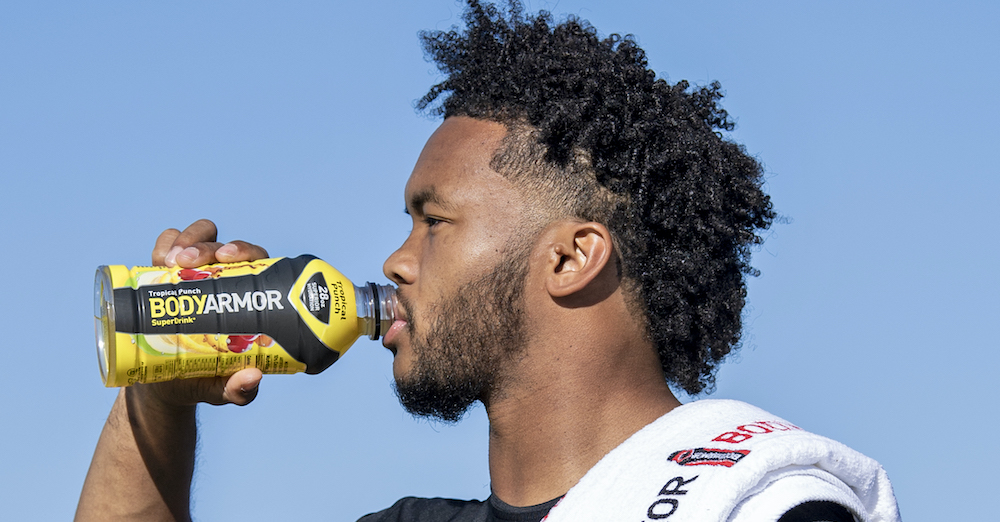 BodyArmor has secured Arizona Cardinals quarterback Kyler Murray as an athlete partner and investor. Currently the No. 2 sports drink sold in convenience stores nationwide, BodyArmor is on track to hit nearly $1 billion in sales by the end of the year.
Tennis star Naomi Osaka, the highest-paid female athlete in the world, and All-Pro running back Christian McCaffrey are among the company's other athlete partners. Despite the big-name deals, BodyArmor has a ways to go if it wants to compete with Gatorade.
With 72% market share and "high-single-digit revenue" growth per PepsiCo's latest earnings report, Gatorade has a strong hold on the sports drink category. As of August, Powerade was second, controlling 20% of the overall market and BodyArmor was third with 7%.
Notable BodyArmor Partnerships:
Kyler Murray
Naomi Osaka
Christian McCaffrey
Mike Trout
James Harden
Ja Morant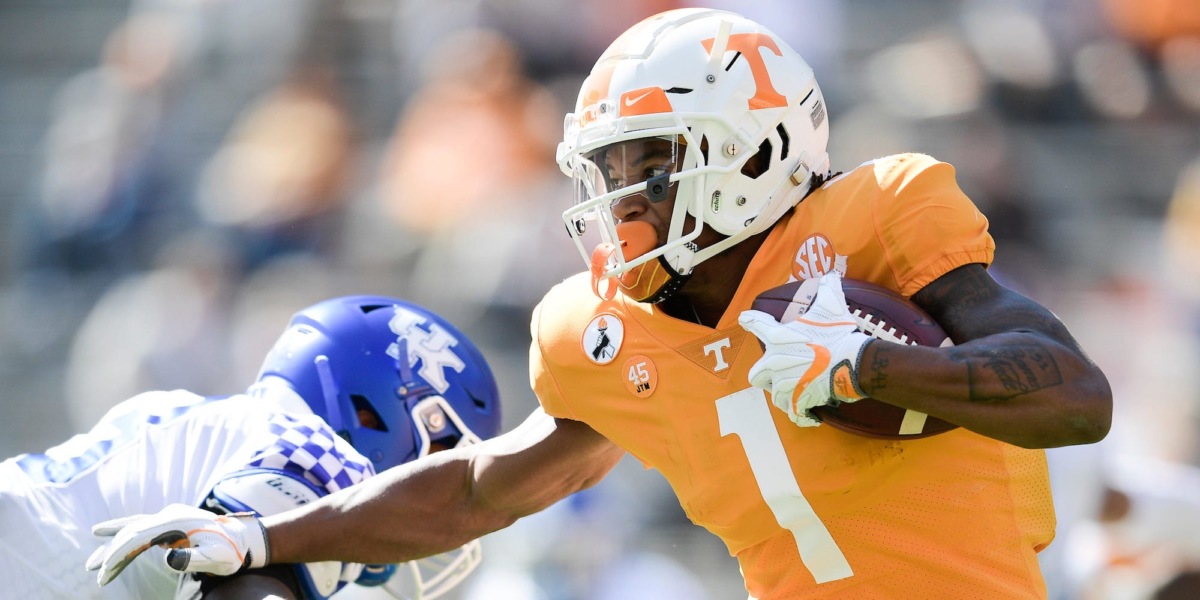 Legalized sports betting launches in Tennessee on Sunday, a market that could generate $6 billion in bets annually when it reaches maturation. Nineteen states and Washington D.C. have launched legalized betting since the Supreme Court repealed PASPA in May 2018.
Tennessee's population mirrors Indiana, which has seen $1.4 billion in sports wagers in the 13 months since sports betting launched, making it the fourth-largest market over that time. Indiana set a monthly record in October, handling $207.5 million in bets.
Four operators will launch in Tennessee on Sunday: FanDuel, DraftKings and BetMGM, along with Tennessee-based Action 24/7.
Sports Betting Headlines:
SPONSORED
How Today's Brands Are Maximizing Sponsorship ROI With Their Own Analytics
Join us for a webinar on Thursday, November 5th at 1 PM ET as representatives from Dell Technologies, Stanley Black & Decker, GumGum Sports and FOS CEO Adam White discuss:
How Dell and Stanley Black & Decker are approaching sponsorship analysis today
Examples of how they are using their own data to drive business decisions and partnership discussions
Best practices for how brands can utilize data to optimize sponsorship performance
The Masters Tournament is making key changes to its media strategy due to the pandemic. The major championship shifted its usual April start date to November — now it has to compete with college football and the NFL, forcing CBS and ESPN to rethink coverage. 
Activision Blizzard beat analysts expectations in its third quarter earnings, showing the continued strength of its game portfolio and stay-at-home orders' impact on the video game industry. 
Golden State Warriors guard Klay Thompson, soccer superstar Alex Morgan, motorsports mainstay Travis Pastrama and skateboarder Paul Rodriguez are launching a CBD brand called Just Live.
Thursday's Answer
31% of respondents said they've participated in a virtual run or walk during the pandemic.
Love FOS AM? Subscribe to FOS PM for the news of the day, delivered after market close.