Protests continued across sports for a second day, UCLA sues Under Armour, Nebraska sues the Big Ten, Amazon launches a health and wellness wearable, Walmart joins in a TikTok bid.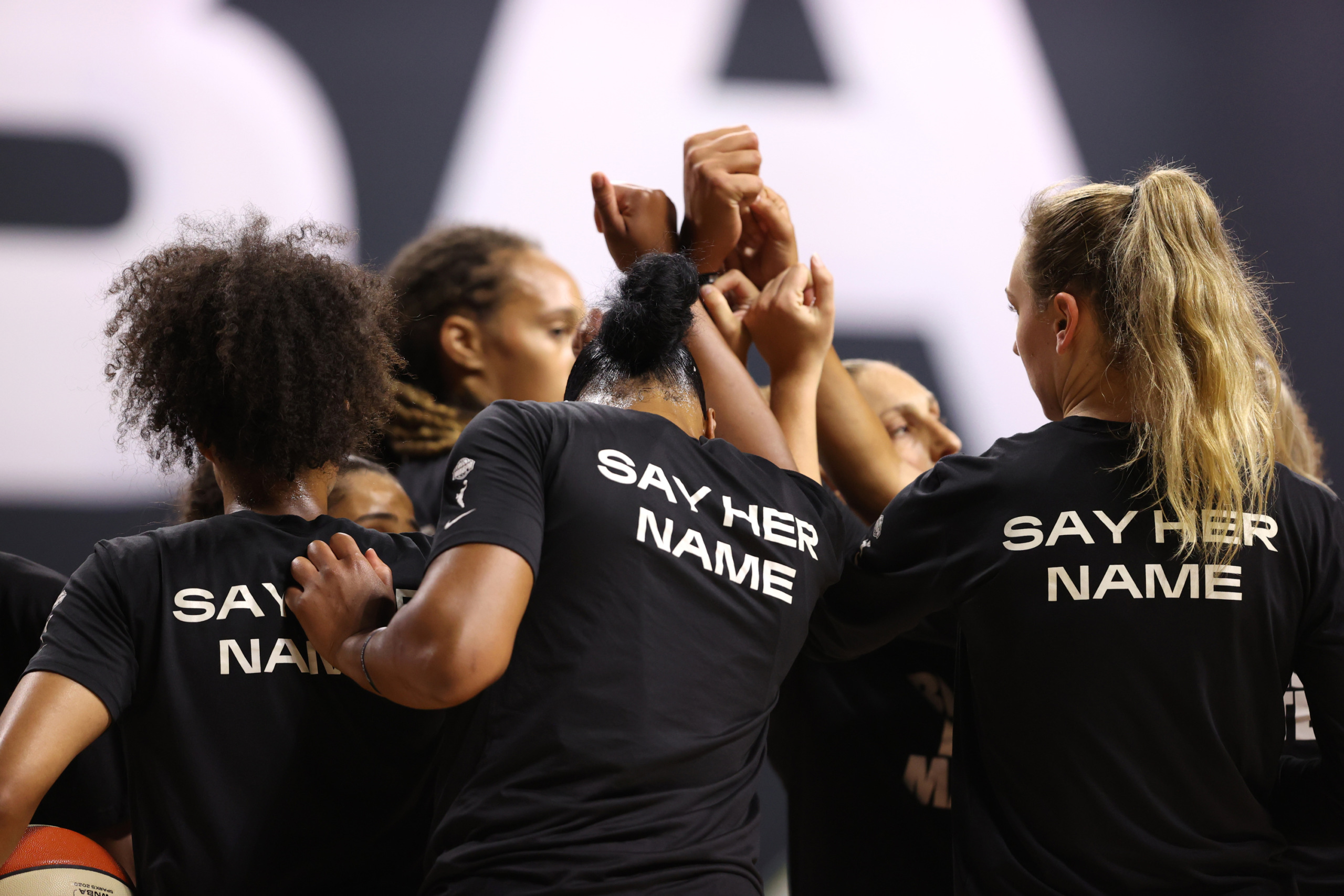 Athletes across sports continued their protests for social justice yesterday. While NBA players decided to resume the playoffs, the league did postpone its three Thursday games with hopes of returning to play today or Saturday.
The Milwaukee Bucks set off a ripple effect Wednesday when the team sat out its playoff game against the Orlando Magic and games across sports were postponed or canceled. This new wave of stoppages is a renewed focus on social justice following the police shooting of Jacob Blake in Kenosha, Wis.
Impact Across Sports
The WNBA continued its pause in play, declaring yesterday "A Day of Reflection, A Day of Informed Action and Mobilization."
After criticism for barely acknowledging Wednesday's events, the NHL postponed its two playoff games on both Thursday and Friday. The decision came from a player-led movement backed by the Hockey Diversity Alliance.
Several NFL teams canceled practice and held team-wide social justice discussions.
A group of Black MLB players pledged their game-day salaries for Aug. 27-28 for racial equality, while several MLB games were postponed Thursday.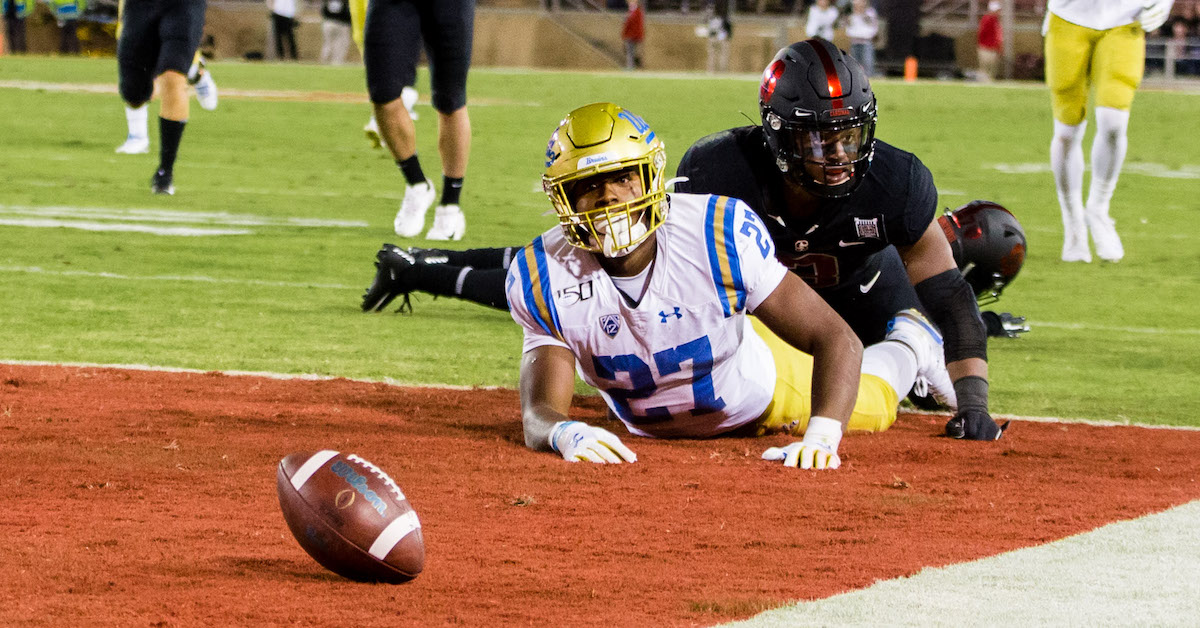 UCLA is seeking more than $200 million in damages from Under Armour in a breach of contract complaint filed Wednesday. The lawsuit comes as Under Armour has tried to get out of its 15-year apparel deal with the school.
Signed in 2016, the deal — worth at least $280 million — is the largest-ever signed by an NCAA school.
Under Armour has struggled this year, reporting a $131 million operating loss in its second quarter on July 31. UCLA's athletic department had a $22 million deficit in the 2018-19 academic year.
Nebraska Players Sue The Big Ten
Several Nebraska football players are suing the Big Ten for breach of contract for postponing the season. The players are hoping to make the conference reverse its decision so they can play and are seeking up to $75,000 in damages.
A sports law expert told FOS while the players' case is flimsy without evidence, it could "keep the pressure on [Big Ten Commissioner Kevin Warren] as he fights for his job."
SPONSORED
Mark Ingram Works Out For Charity

As the NFL season approaches, players aren't the only ones hustling to get into shape. The NFLPA are also finding creative ways to get players involved in virtual activations. Recently. Baltimore Ravens running back and Heisman Trophy winner Mark Ingram hosted an exclusive workout during Licensing International's Licensing Week Virtual with the help of the NFLPA. Ingram's workout also served a charitable purpose, as the NFLPA donated to the Children's Brain Tumor Foundation.
Ingram led participants through a 30-minute at-home workout that included dynamic stretching, burpees, push-ups, pull-ups, and other exercises designed to get the heart rate up and the blood flowing. This served as just one example of how members of the NFLPA can activate with partners in fun and unique ways.
To create your own winning player marketing strategy, download the NFLPA's brand playbook now.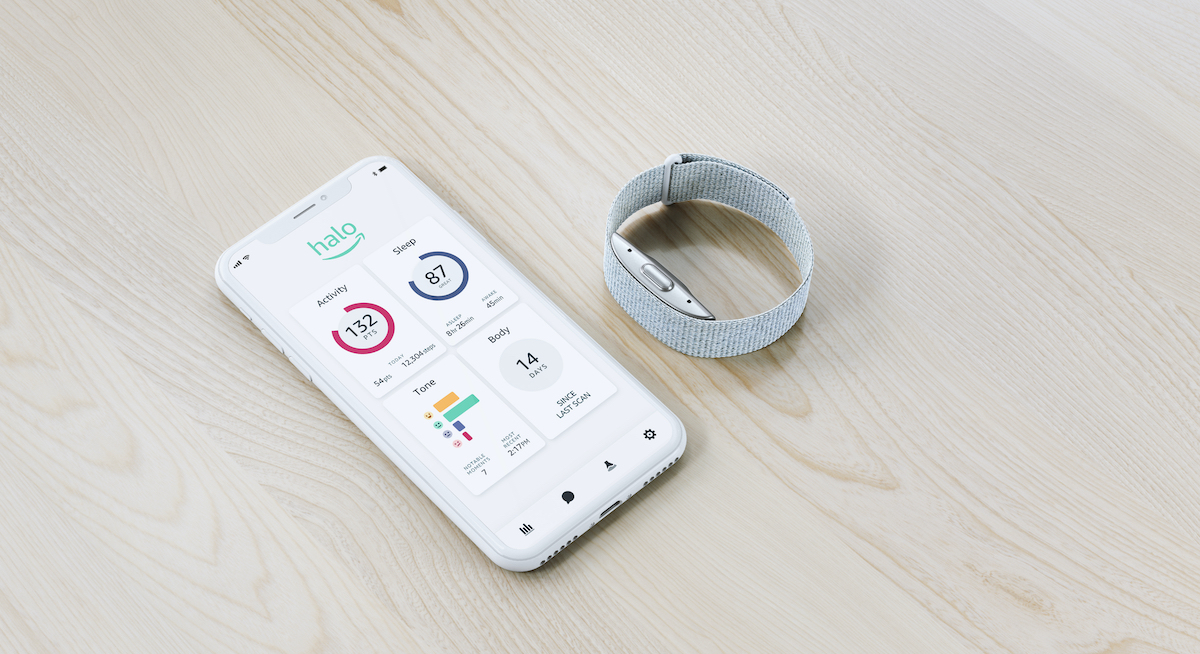 Amazon debuted a health and wellness tracker to rival those from companies like Apple, Fitbit and WHOOP. Along with tracking stats like body-fat percentage, heart rate and sleep, the company says it will also monitor social and emotional well-being.
Through its membership — $3.99 a month after an upfront six-month commitment, currently at $64.99 — it will offer content from partners like the American Heart Association, Headspace and the Mayo Clinic.
Halo is Amazon's first entry in the health and wellness space, but it is another move to fit the company into its customers' everyday lives. Amazon Alexa has been integrated into everything from earbuds to ovens and will help navigate aisles at the upcoming Amazon Fresh grocery stores.
The wearables market is expected to reach $52 billion this year. Along with wearables, staking a claim on the $3.5 trillion healthcare space seems to be a race between mega tech companies as Apple looks to increase its health offerings and Google is awaiting regulatory approval of its $2.1 billion deal to acquire Fitbit.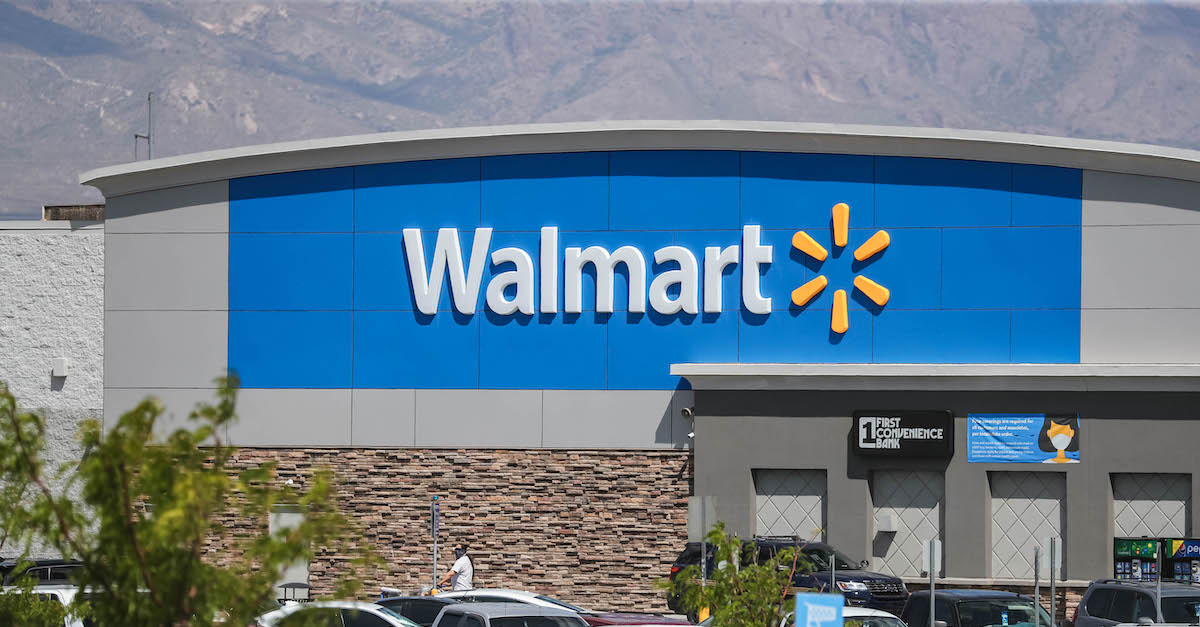 Walmart has joined Microsoft's bid for TikTok's operations in the U.S., Canada, Australia and New Zealand. A deal for the social media platform is reportedly nearing completion, rumored to be in the $20 billion to $30 billion range.
Negotiations are down to the Microsoft-led bid and Oracle. Walmart had been working with SoftBank on a separate bid, but doesn't have the technology backbone needed for an independent acquisition.
TikTok's owner, China-based ByteDance, was ordered by the White House to sell its U.S. operations by mid-September because of alleged security concerns. With TikTok's U.S. future up in the air, sports teams will keep an eye on the outcome. The platform recently signed a 3-year, $10 million deal to become a New York Yankees partner as baseball looks to draw younger fans.
Whichever party ends up with TikTok will be without Kevin Mayer, who resigned as CEO Thursday. Mayer joined TikTok less than four months ago after running Disney's streaming operations.
SPONSORED
What Lessons Can Your Team Learn From The Tourism Industry?
Did you know that 71% of customers are more likely to spend money with businesses that require face masks?
Front Office Sports teamed up with Satisfi Labs, the interactive search company that creates custom and conversational search engines for destinations and experiences, to examine the tourism sector and provide insights into how they have been able to reopen safely.
Download the report now for insights into the importance of a clear face mask policy, recent digital engagement trends, and more.