Nintendo shares could grow on innovation, sports betting helps gambling industry rebound, ICON is the latest fitness company to step into funding stream, and World Series tickets sell out fast.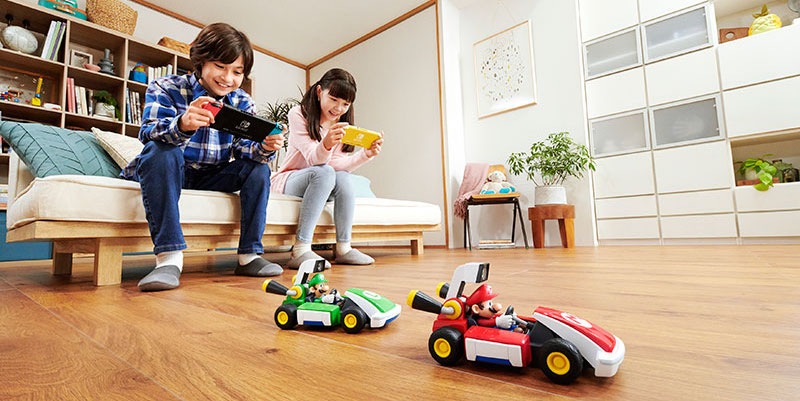 Rather than risk new platform development that can lead to boom or bust console cycles, analysts believe new versions of the Switch could be the way forward — think Apple's iPhone strategy. First up: an augmented reality game with a real-life remote controlled Mario Kart to compete with new Sony and Microsoft consoles this holiday season.
Nintendo's Big Year:
Hardware sales were up 166% in its April-June quarter.
Software sales were up 123% in the quarter.
Total revenue was $3.39 billion, with a $1.37 billion operating profit.
New "upgraded Switch console" expected in 2021.
Animal Crossing: New Horizons has sold more than 22.4 million units since it was released in March.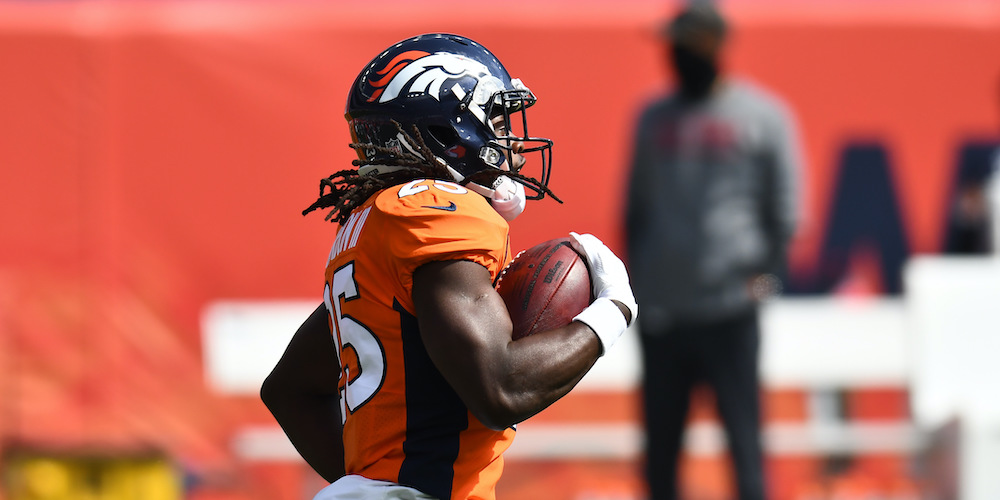 August was the fourth straight month of the U.S. gaming industry's recovery — which includes casino, sports betting and online gaming revenue. Nationwide revenue from the segments were up 5.6% compared to July, but down 19.8% year-over-year, according to the American Gaming Association.
At the heart of the recovery was the largest sports betting month ever, with Americans wagering $2.1 billion. The record handle generated $119.4 million in revenue, the second-highest grossing month on record.
Sports betting and online gaming — a big growth point for companies like DraftKings and Penn National — are helping buoy slots and table gaming slides. Gross gaming revenues from sports betting and online gaming are up 31.5% and 203.3% on the year, respectively.
Sportsbook Awareness Level in U.S. via CivicScience:
DraftKings — 41%
FanDuel — 38%
Barstool — 27%
FoxBet — 25%
BetRivers — 22%
PointsBet — 22%
SPONSORED
Your Ideal Presentation Partner

It doesn't make sense to work with a partner that doesn't understand your needs, goals, and objectives.
Founded in 2010, Minneapolis-based Sportsdigita has revolutionized the ways teams pitch to prospects with its cloud-based presentation platform, Digideck. Named to the Inc. 5000 list of Fastest Growing U.S. Companies for two consecutive years, Sportsdigita combines a deep understanding of sports sponsorship, ticketing, and premium experiences with best-in-class software technologies to solve business problems. Sportsdigita's roster of over 400 professional and collegiate teams includes the biggest brands in sports worldwide.
For more information, visit www.sportsdigita.com and www.thedigideck.com.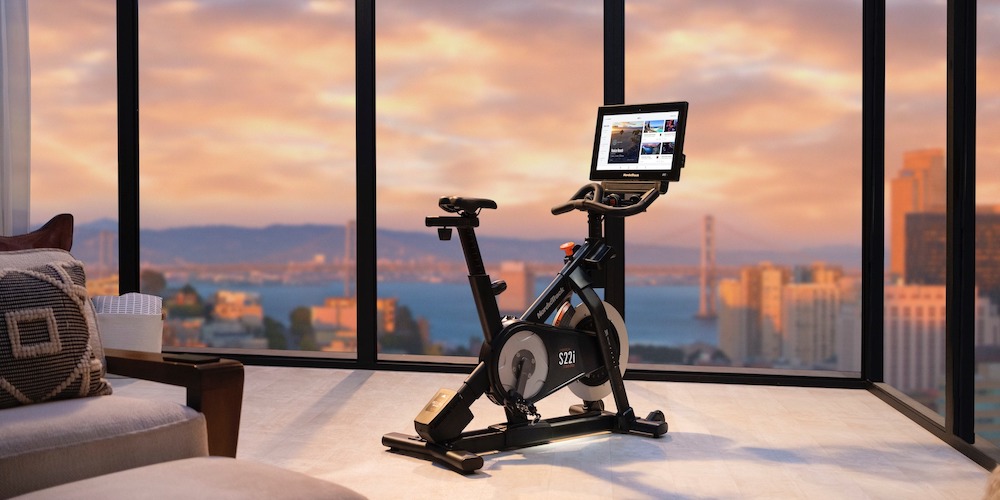 ICON Health & Fitness is the latest recipient of the flood of cash hitting the at-home and connected fitness industry. The owner of NordicTrack, ProForm and Freemotion raised $200 million in its latest funding round. 
Early Peloton investor L Catterton led the round, with reports suggesting the firm doesn't view the two companies as competitors. ICON also owns streaming fitness platform iFit, which connects to bikes and treadmills made by the manufacturers.
With approximately 700,000 paid subscribers, iFit also raised $200 million on its own in 2019. Valued at more than $7 billion, ICON could go public within the next year.
Staying In & Staying Fit:
The home fitness equipment market is projected to reach $4.3 billion by 2021.
Peloton fourth-quarter sales reached $607.1 million, up 172% year-over-year.
In September, fitness platforms Zwift and Tonal raised $450 million and $110 million, respectively.
Fitness social network Strava recently announced it's seeking investors at a $1 billion valuation.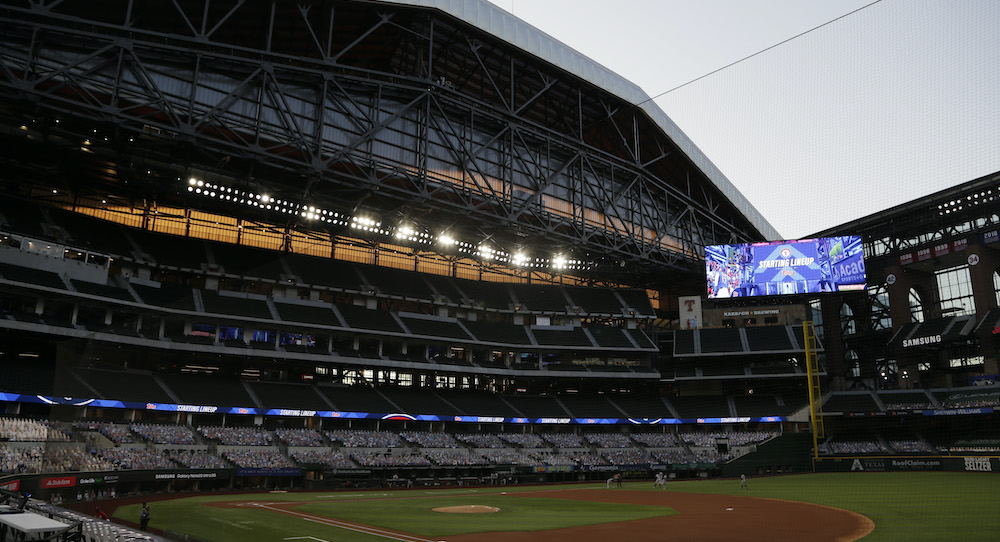 Sporting events are a hot ticket these days, with seats for each World Series game selling out in approximately 90 minutes yesterday. Tickets were sold in four-seat "pods" as a social distancing measure to safely fit 11,550 fans — the World Series will fill up about 29% of Globe Life Field in Arlington, Texas.
While MLB is entering its postseason bubble and preparing to welcome fans for the first time this season, NFL teams are still split on fan policies. Yesterday, the Green Bay Packers announced an indefinite hold on hosting fans at Lambeau Field because of increasing COVID-19 cases across Wisconsin.
Packers' faithful will have to enjoy games at home, but the Dallas Cowboys continue to break records for NFL game attendance amid the pandemic. More than 25,000 fans were present in AT&T Stadium for the Cowboys' Week 4 matchup.
SPONSORED
Vizrt: Performance in the Bubble
Vizrt helps broadcasters give fans more of what they want through creating immersive and innovative solutions.
They provide revenue generating opportunities through virtual ad insertion technology and make the world's most advanced software-defined visual storytelling tools.
Forward-thinking sports broadcasters, teams, leagues, and media rights holders rely on Vizrt to engage their fans and bring unparalleled excitement to sports coverage.
Reach out today and find out how Vizrt can help you deliver more to your fans.