Happy Friday! This week we are coming to you with a new Heat Check, updated Deal Tracker, One Big Thing about the running shoe market and plenty more. If you have any questions or suggestions for the Friday email, please don't hesitate to reply to this update, or reach out to me directly at liam@fos.company.
IoT Could Have an Outsized Impact on Sports and Commerce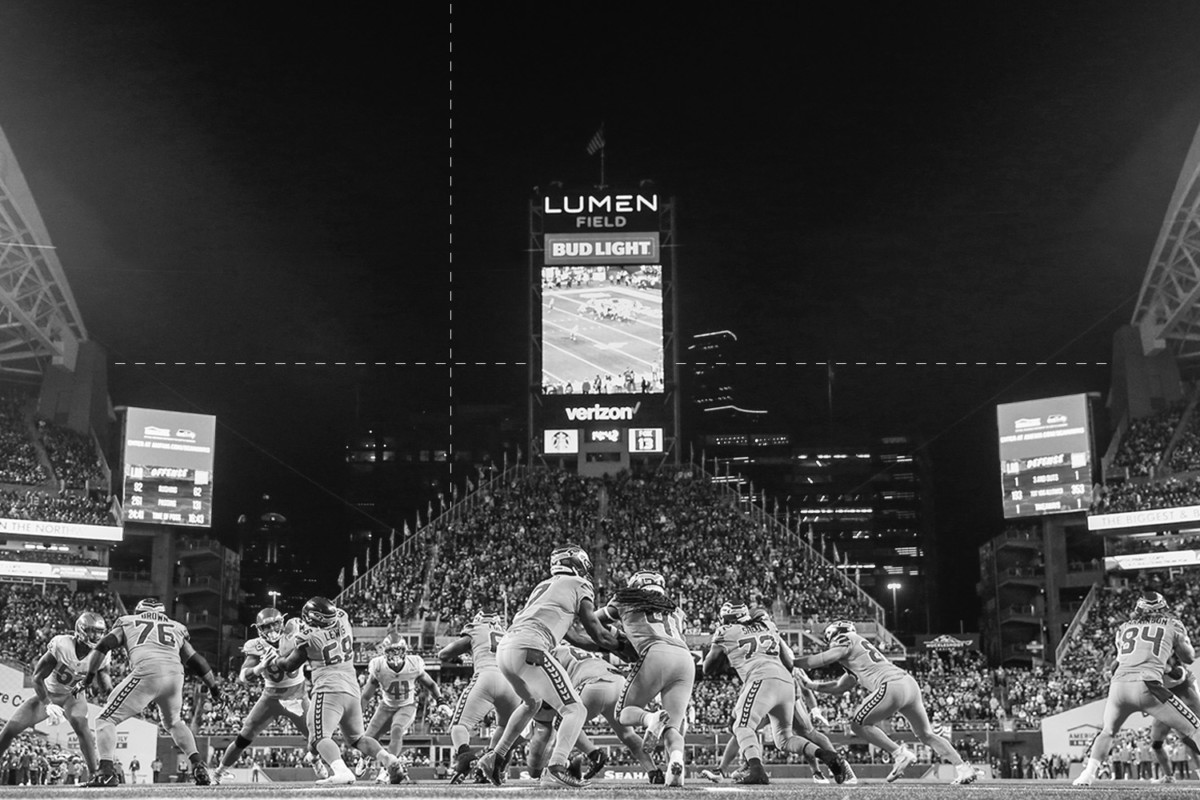 This week's Heat Check covers an emerging trend we have been observing in the IoT industry as it pertains to sports and commerce.
By 2030, the IoT industry is anticipated to be a multi-trillion dollar industry, with applications spanning across a wide array of verticals. One of those verticals? The sports industry.
Whether it's smart stadiums, connected fitness or commerce, IoT and the connectivity of devices has the ability to fundamentally change industries.
Check out the full Heat Check now.
ICYMI: Last week, we published a Heat Check on trends in Mental Fitness and Wellness. You can access that report along with our catalog of research at Insights HQ.
One Big Thing
Tactical running shoe company On Running announced earnings earlier this week and the results were – in a word – remarkable.
The Roger Federer-backed running shoe brand recorded $235.2 million in net sales in the third quarter representing a 68% year-over-year increase. The company was able to grow despite the fact that many retailers have been forced to revise their earnings guidance down due to supply chain issues.
The prevalence of supply chain issues has been immense. According to an article published by Bloomberg in October, the number of "supply chain issue" mentions on earnings calls to date in 2021 had already surpassed 3,000. For context, the previous all-time high for "supply chain issue" mentions for a full year was 2,100…in 2020.
The Growth that On Running has demonstrated thus far has indeed been impressive. But what has been even more remarkable has been their gross margins. On an annualized basis, the company showed a 54% profit margin — a strong number for a shoe manufacturer. When compared to the likes of Nike, Under Armor, Adidas, and Asics, On Running touts the best margins.
We have a situation where On is not only growing faster than much more established brands in the space, but also has the highest profit margin; the combination has led to On's share price rising 75% since its IPO in September. That plus some stellar numbers coming out of earnings (below) are resulting in increased visibility for the brand.
Direct-to-consumer sales grew 93% year-over-year, accounting for $81.6 million of the total. Wholesale revenue grew 56.7% to $153.4 million.

The brand showed strength in North America and Europe, which respectively comprised 51.5% and 40.5% of its total sales.

The company's adjusted EBITDA was $40.8 million.
On went public in September, raising $746 million through an IPO, with an estimated market value of $7.3 billion. Its stock leapt over 37% on Wednesday. Even anecdotally, you can't seem to go a single block without seeing someone sporting a fresh pair of On Cloud's.
So why spend the last several paragraphs extolling the virtues as a DTC shoe company? Because there is an interesting dynamic at play.
While On is getting all the headlines, Decker Outdoors (designer and seller of shoe brands such as Hoka and UGGs) has quietly been making a run of its own — yet it's not receiving the same publicity.
Year to date, the company is up 55% despite the company missing on its most recent revenue expectations. The main driver for this growth? Hoka running shoes. The tactical running shoe has exploded from a growth perspective — even more so than On Running. Hoka saw 95% Q-o-Q growth in the period ended in June and 47% for the period ended in October. According to Decker's CEO, Hoka has been the main driver for growth as the pandemic supercharged growth across the running sector.
"Decker's robust first half growth when compared to both the prior year and two years ago, reflects the increasing global footprint of Hoka, and the UGG brand's evolution beyond women's footwear,"

-David Powers
Lastly, and the most interesting aspect, Decker recorded $2.8 billion in the last 12 months while On Running, over the same period, recorded just $723 million in sales. Why does this matter? Because On's total market cap is $14 billion compared to an $11 billion market cap for Decker.
What we are observing is a company whose main product is ostensibly the same as its competitor, generating 4x the revenue, yet only at 78% the total value. What gives? Lets dig in.
What do we think?
Decker and On both benefit from some of the same trends. The pandemic pushed the popularity of running to new heights and tactical fitness has ushered in a new era where performance athletic apparel can be considered high fashion. Just earlier this Month, Hoka announced a collaboration with Moncler to "take mountain-ready footwear to a whole new level". On the other hand, On Running was the first ever tactical fitness shoe to appear in the Lyst Index "Hottest Brands for Men".
While these may seem like small factors, they represent a potential TAM (total addressable market) expansion for the sector. If that is true, it will likely act as a compounding growth factor along with pandemic tailwinds. For On, the strategy is simple, just keep going. The demand for their product is clearly strong and the market is capable of supporting a multitude of brands.
Decker could potentially be in the same boat if they are willing to alter their product mix. The two main sources of revenue for the company are Hoka and UGGs. Although it has been a clear winner in the growth department, Hoka only represents 35% of Decker's total revenues while UGGs makes up 62%. If Decker can balance their product mix and index more heavily towards the retail trends which On have benefitted from, then they are off to the races as well.
That's my 2 cents.
Other news worth revisiting...
Insights Deal Tracker Highlights
Overwolf, the developer of an open-source platform designed to assist third-party developers in building gaming apps, raised a $75 million series D led by Andreesen Horowitz. 

 

Alt, developer of an alternative asset platform that allows users to buy, sell, and invest in sports cards just like stocks and uses tools for automated portfolio management, raised $75 million from Spearhead in a series B round. 
Sweetgreen, a restaurant and lifestyle brand that serves healthy foods at scale, raised $364 million in an IPO. 
AllTrails, developer of an online outdoor travel database intended to provide community curated trail maps, raised $150 million from Permira capital.
BetDex, the operator of a blockchain-based platform intended to build the global decentralized sports betting protocol, raised $21 million in seed capital from FTX and Paradigm. 
Something that caught my eye this week was the dynamic between Constitution DAO and the Green Bay Packers equity sale.
For those who are unaware, this week Sotheby's auctioned off the only non-privately held version of the U.S. constitution (there are apparently 11 copies). In an attempt to bring together Nicholas Cage, Web3, and new fractionalized ownership, a DAO (decentralized autonomous organization) was created to raise money to fund the purchase at auction on Thursday.
While the attempt was unsuccessful, the dynamics were pretty interesting. Most thought that this was an opportunity for individuals to get a piece of ownership into the historical document. It wasn't. It was essentially crowdfunding due to securities laws.
Know what else seemed a lot like crowdfunding? The Green Bay Packers attempting to raise $90 million from their fanbase in exchange for "ownership."
People seem to be throwing the term around pretty loosely. Fractionalized asset ownership is cool – but it's important to get the definition of ownership right.