Fans quickly bought World Series tickets and Tom Brady's co-owned production company gets into podcasts.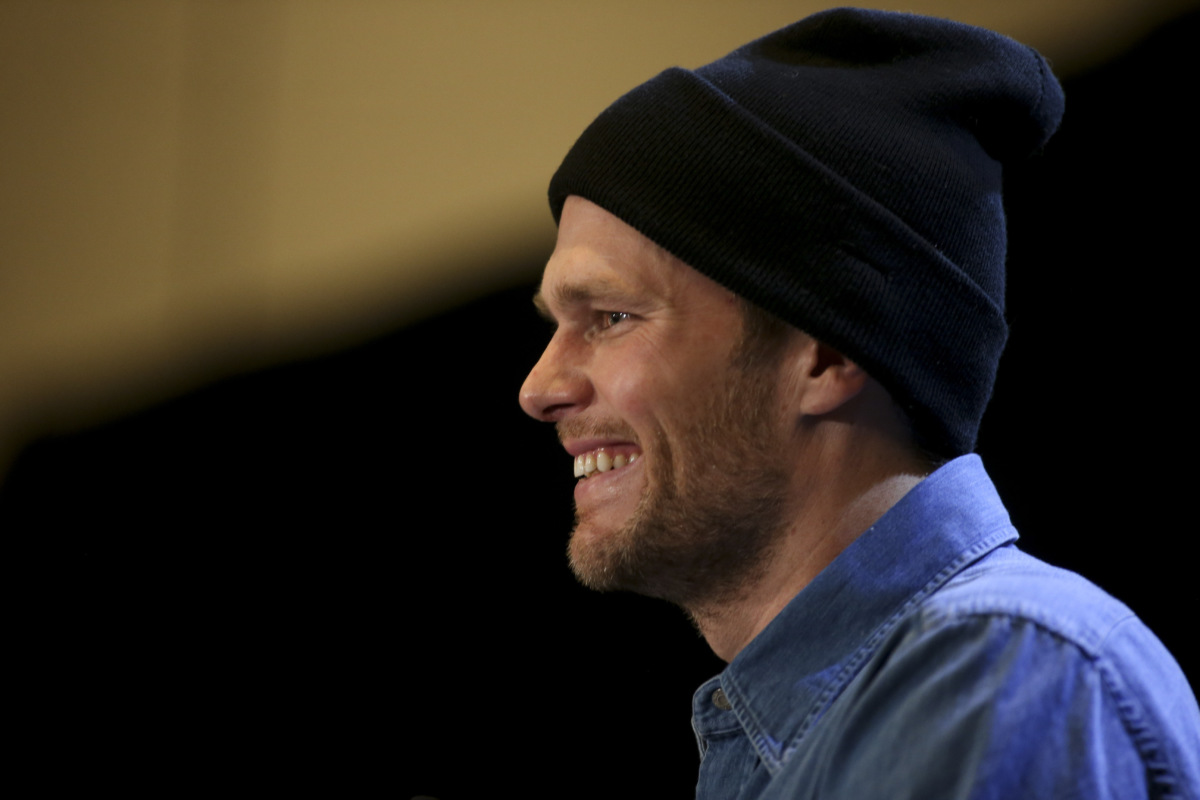 Production company Religion of Sports, founded by Tom Brady, Michael Strahan and Gotham Chopra, has a new deal with Public Radio Exchange to move into the podcasting space.
The company, known for its sports documentaries, is going to launch "a slate of shows" in 2021. Those will include longform narrative series around a variety of topics as well as shows "tackling topics such as sports and spirituality, and how athletes push the limits of human potential to reach peak mental and physical performance."
PRX is the company behind hit podcast "This American Life" as well as "The Moth Radio Hour." It will be Religion of Sports' distribution partner and provide sponsorship services and promotion, as well as editorial and production collaboration.
SPONSORED
Thermal Scanning & Health Screening Solutions
Help your organization return from this pandemic and reduce customer and staff anxieties with CERTIFY SnapXT Thermal Scanning.  The SnapXT provides fever detection and thermal scanning as well as customizable health assessment questionnaires for paperless COVID-19 screening.
The SnapXT Thermal Scanner can be found in over two thirds of NFL teams, as well as numerous colleges and universities, and is helping athletes, staff, students, and vendors get back to work safely.
See how CERTIFY can help your team open your doors with confidence.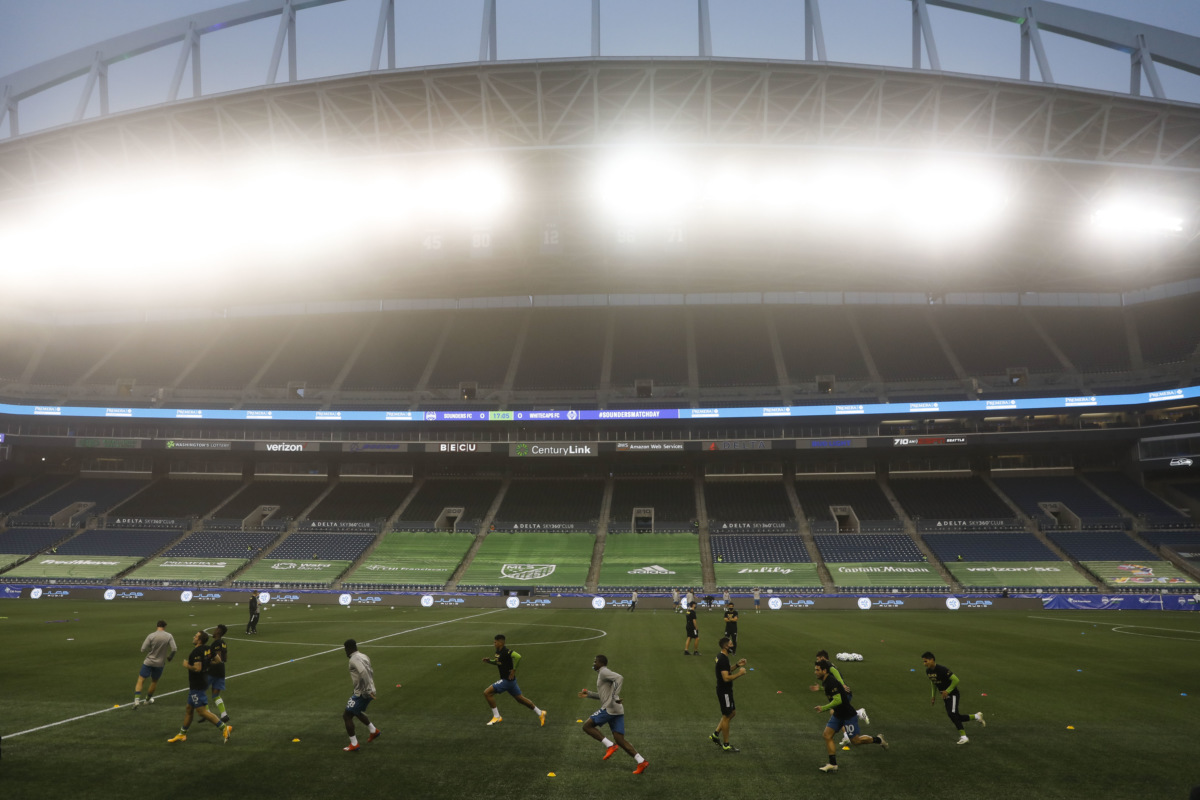 Seattle Kraken CEO and part-owner Tod Leiweke and his wife Tara have joined the Seattle Sounders FC ownership group. Tod previously oversaw Sounders FC's expansion into MLS in 2009. 
He was also CEO of the Seattle Seahawks from 2002-2010, then CEO of the Tampa Bay Lightning from 2010-2015 before becoming the NFL's chief operating officer. He returned to serve as CEO of the then-unnamed Seattle NHL expansion franchise in 2018.
Sounders FC added 12 new families to its ownership group in the summer of 2019, including multiple current and former Microsoft executives like CEO Satya Nadella; singer Ciara and her husband, Seahawks quarterback Russell Wilson; and rapper Macklemore and wife Tricia Davis.
SPONSORED
Future-proofing Sports Venues in the COVID-19 Era
Join us on October 8 at 1 PM ET as Joe Londergan and Finn Walsh of Realife Tech discuss this technology and how venues and clubs from the Premier League, MLS, Indianapolis Motor Speedway, and Swiss Super League are using it for mobile ticketing, contactless mobile ordering, contact tracing, crowd management, personalized safety feeds, and more.
Realife Tech is an experience automation platform that connects disparate systems, creating a 360-degree view of fans, which enables automated personalization across digital touch points and ultimately enhances the fan experience.
The National Women's Hockey League signed a multi-year deal with K1 Sportswear to make the company its official jersey supplier.
Twitter and NBC Olympics expanded their content partnership through the 2022 Beijing Olympic Winter Games, and are planning daily, original programming on Twitter.
The Oct. 3 game between Alabama and Texas A&M on CBS was the most-watched college football game of the season so far on any network, averaging 4.760 million viewers.
USL suspended Phoenix Rising FC's Junior Flemmings for the remainder of the postseason for use of an anti-gay slur against San Diego Loyal SC player Collin Martin last week.
All U.S. markets fell today after President Donald Trump told negotiators to stop talks of a fiscal stimulus package. Here's a look at how some sports-related stocks performed today.
Up:
Vail Resorts (NYSE: MTN) gained 3.01%
Liberty Braves Group (NASDAQ: BATRK) gained 1.56%
WWE (NYSE: WWE) gained 1.56%
Down:
Genesco (NYSE: GCO) dropped 6.24%
DraftKings (NASDAQ: DKNG) dropped 6.23%
Hibbett Sports (NASDAQ: HIBB) dropped 5.60%
(Note: All as of market close on 10/06/20)
SPONSORED
2020 Best Employers In Sports

Today, we are excited to officially open the employee survey process for the 2020 Best Employers in Sports Award! Established in 2019, this award recognizes organizations that do right by their employees even in the most uncertain of times.
Whether it's great leadership, a focus on diversity and inclusion, a good work-life balance, or even how they've handled the impact of COVID-19, the 2020 Best Employers in Sports Award presented by FEVO will recognize organizations across the sports industry that deliver for their employees.
Tell us why you think your organization should — or should not — receive this recognition by completing the 2020 Best Employers in Sports Award Survey.
NBA Finals Game 4: The Los Angeles Lakers and Miami Heat face off in a potential swing game, with the Lakers leading the series 2-1. The Heat are coming off a win after Jimmy Butler put up a historic 40/13/11 triple-double and Los Angeles star Anthony Davis floundered.
How to watch:
9 p.m. ET on ESPN & ABC
Betting odds:
Lakers -7.5 || ML -200 || O/U 217.5