Puma continues its push into basketball and Topps looks to dive deeper into soccer with Jill Ellis.
Puma Basketball has taken the next major step in reviving its brand, signing presumptive NBA Draft lottery pick LaMelo Ball to a long-term deal.
The 19-year-old LaMelo, the youngest of the infamous Ball brother trio — eldest Lonzo plays for the New Orleans Pelicans and middle brother LiAngelo is in the G League — is the first to sign an endorsement deal outside of their father LaVar's Big Baller Brand.
Puma began growing its basketball footprint ahead of the 2018 NBA Draft after a two-decade hiatus, signing No. 1 overall pick DeAndre Ayton, Marvin Bagley III, Kyle Kuzma, and Michael Porter Jr. The company initially brought on Jay-Z as president of Puma Basketball, later modifying that to "creative director."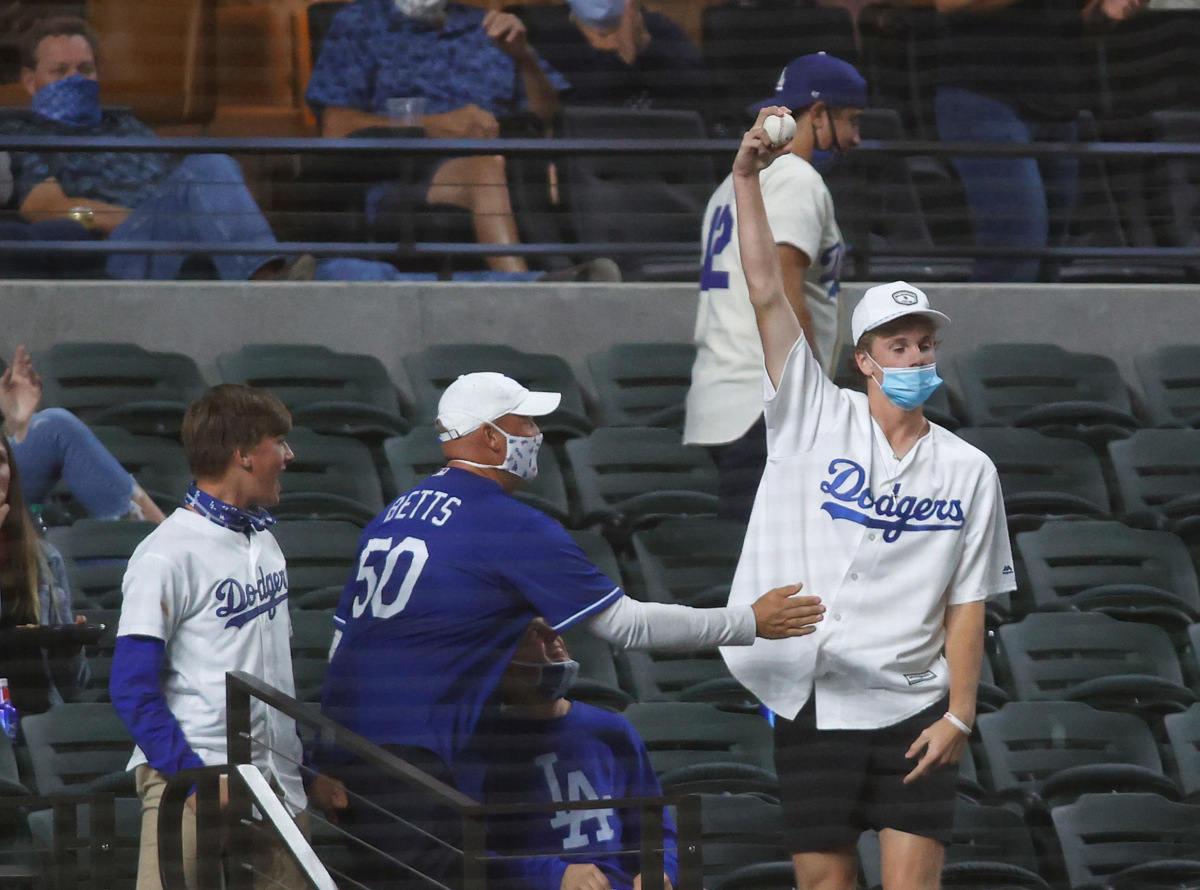 MLB is the latest league to partner with a cleaning product to both capitalize on the COVID-19 pandemic while providing safety measures.
The league has a new multi-year partnership with RB, the makers of Lysol, to "provide professional solutions to ballparks to help strengthen disinfections protocols for players, staff and fans."
In August, the NBA and WNBA partnered with Clorox and received disinfecting products for the players, referees and staff working inside the leagues' respective Florida bubbles. Tide has also leveraged its longtime partnership with the NFL for the 2020 season by sponsoring "safe" jersey swaps, with the company covering the cost of one replacement jersey per player, washed and exchanged by mail.
SPONSORED
Thermal Scanning & Health Screening Solutions
Help your organization return from this pandemic and reduce customer and staff anxieties with CERTIFY SnapXT Thermal Scanning. The SnapXT provides fever detection and thermal scanning as well as customizable health assessment questionnaires for paperless COVID-19 screening.
The SnapXT Thermal Scanner can be found in over two thirds of NFL teams, as well as numerous colleges and universities, and is helping athletes, staff, students, and vendors get back to work safely.
See how CERTIFY can help your team open your doors with confidence.
Jill Ellis Joins Topps Board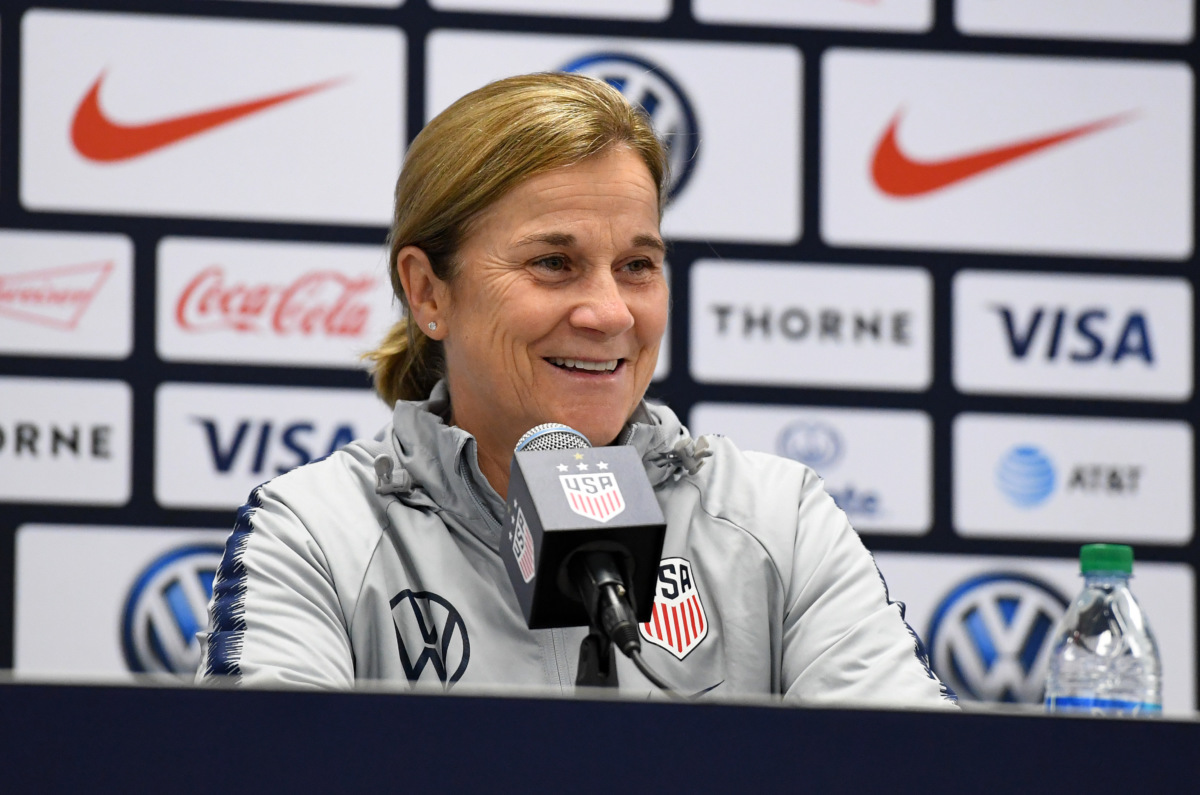 Former head U.S. Women's National Team soccer coach Jill Ellis is joining the Topps Company's Board of Directors. Ellis, who won back-to-back FIFA Women's World Cup titles in 2015 and 2019, "will be a guiding force as the company continues to scale its efforts in global football."
The trading card business has boomed amid the COVID-19 pandemic, which is good news for the collectibles manufacturer. Topps created a limited-run card for Dr. Anthony Fauci after he threw the first pitch at a Washington Nationals game on July 24 — it sold a record-breaking 51,512 units.
Elis stepped away from the USWNT in July 2019, just weeks after winning her second World Cup. News of her appointment to the Topps board comes as Ellis has been rumored to be a preliminary candidate to take over as manager for MLS team D.C. United, which would make her the first female manager in the league's history.
The Philadelphia Eagles will welcome back fans to Lincoln Financial Field in a limited capacity beginning on Oct. 18. Ten teams are expected to have fans in Week 6.
Despite a slew of positive COVID-19 tests over the past two weeks, the NFL is not planning to move games into a bubble. It is adding new precautions to combat the spread of COVID-19.
The LSU-Florida game scheduled for Oct. 17 has been postponed due to the COVID-19 outbreak within the Gators program. The game has been tentatively rescheduled for Dec. 12.
The 2021 Pro Bowl will not be played, with Las Vegas stepping in as the host of the 2022 event.
SPONSORED
How Fan Cutouts Became The Biggest Digital Opportunity of 2020
Teams across sports have been using cutting edge technology to take their cutout campaigns to the next level – and creating new assets for sponsors in the process.
Director of Sales Analytics and Engagement for the Minnesota Vikings, Rich Wang, said, "The digital cutout campaign is for sure one of the most engaging pieces of content we have during this unique season and fills the fan's void of wanting to be there in person. It's been amazing seeing our Fancam take on a new life."
Tune in to our latest partner showcase on October 20 at 1 PM ET as Wang joins Fancam CEO, Tinus Le Roux, and Fancam Director of Business Development, Rachel Goodger and FOS to discuss how teams can create great digital engagement and new opportunities for sponsors in a time where fans are craving new and exciting content.
Stocks fell Wednesday after Treasury Secretary Steven Mnuchin downplayed the chance of a stimulus deal happening before the election. Here's a look at how sports-related stocks performed today.
Up:
Dave & Buster's Entertainment (NASDAQ: PLAY) gained 6.86%
World Wrestling Entertainment (NYSE: WWE) gained 2.66%
Genesco (NYSE: GCO) gained 2.06%
Down:
DraftKings (NASDAQ: DKNG) dropped 7.07%
Camping World Holdings (NYSE: CWH) dropped 4.23%
Liberty Media Corp. C (BATRK) dropped 2.66%
(Note: All as of market close on 10/14/20)
SPONSORED
2020 Best Employers In Sports

We are excited to officially open the employee survey process for the 2020 Best Employers in Sports Award! Established in 2019, this award recognizes organizations that do right by their employees even in the most uncertain of times.
Whether it's great leadership, a focus on diversity and inclusion, a good work-life balance, or even how they've handled the impact of COVID-19, the 2020 Best Employers in Sports Award presented by FEVO will recognize organizations across the sports industry that deliver for their employees.
Tell us why you think your organization should — or should not — receive this recognition by completing the 2020 Best Employers in Sports Award Survey.
Tampa Bay Rays vs. Houston Astros: With the Rays up 3-0 in a best-of-seven ALCS, the Astros are facing a must-win game. Houston is sending ace Zack Greinke to the mound, but he's been dealing with arm soreness and allowed four runs in 4.2 innings his last time out.
How to watch:
8 p.m. ET on TBS
Betting odds:
Rays -145 ||  O/U 8