Today marks the official launch of Front Office Sports Insights! Our first membership product includes exclusive research-driven content, curated data and resources, and a community of leaders, thinkers, and trailblazers just like you. Check it out!
Premier League Could Seek $2B for U.S. Media Rights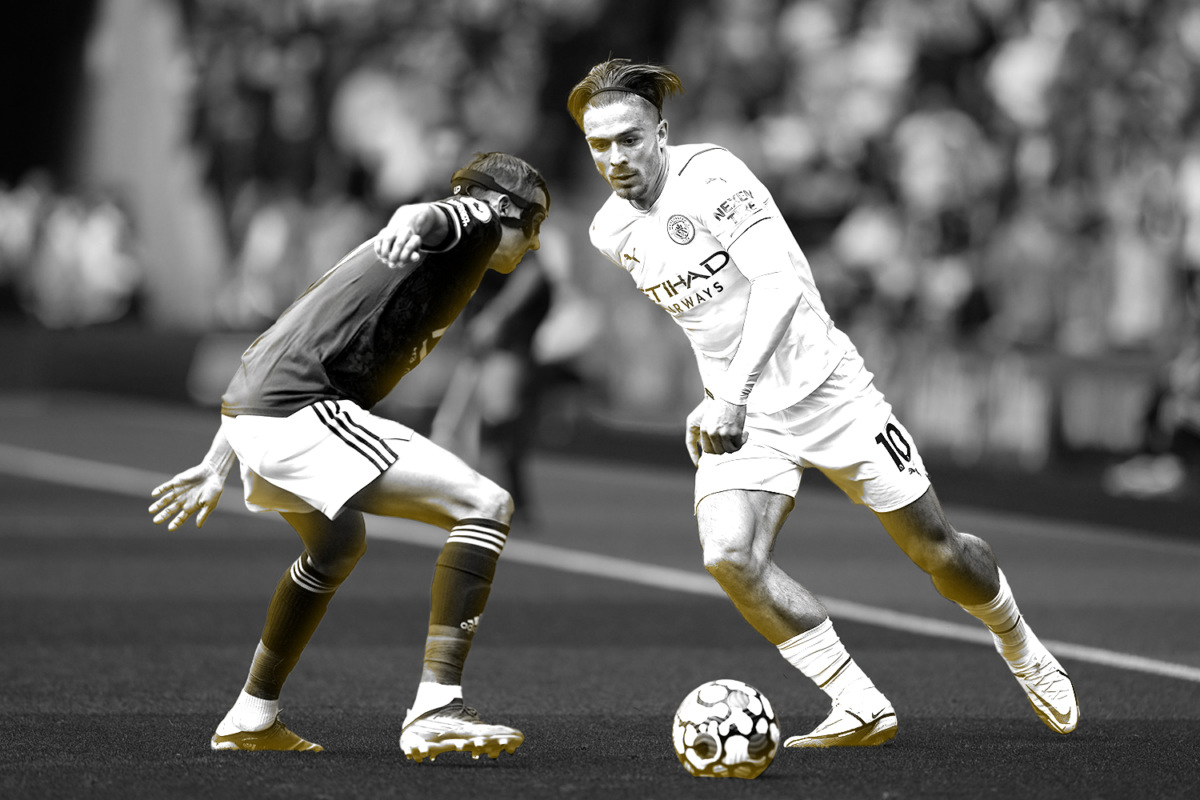 The English Premier League is expected to seek bids for its U.S. media rights in a deal that could reach a total value of at least $2 billion, according to Bloomberg.
Comcast's NBC Sports has held the rights to the EPL since 2013 and pays $150 million per year. That deal expires at the end of the 2021-2022 season.
"We certainly want to continue our great relationship with the Premier League," an NBC spokesperson told Front Office Sports in April.
The EPL believes it can double or triple the value of its rights by allowing other networks to bid. NBC will be competing with the likes of Amazon, ESPN, WarnerMedia, and ViacomCBS. 
For the past few months, there's been an arms race to secure rights to international soccer.
In July, the EPL inked a streaming rights agreement in China with iQiyi Sports that runs through the 2024-2025 season.
Disney's ESPN agreed to a rights deal in May with Spain's La Liga valued at $175 million per season, spanning eight years.
Amazon landed U.S. rights to France's Ligue 1 in June for $302.6 million per year for eight matches from each round of the league.
The EPL is increasing its asking price for rights after its clubs lost $1.4 billion despite generating $6.3 billion in revenue for the 2019-20 season — the biggest collective loss in league history.
JD Sports Posts Record Earnings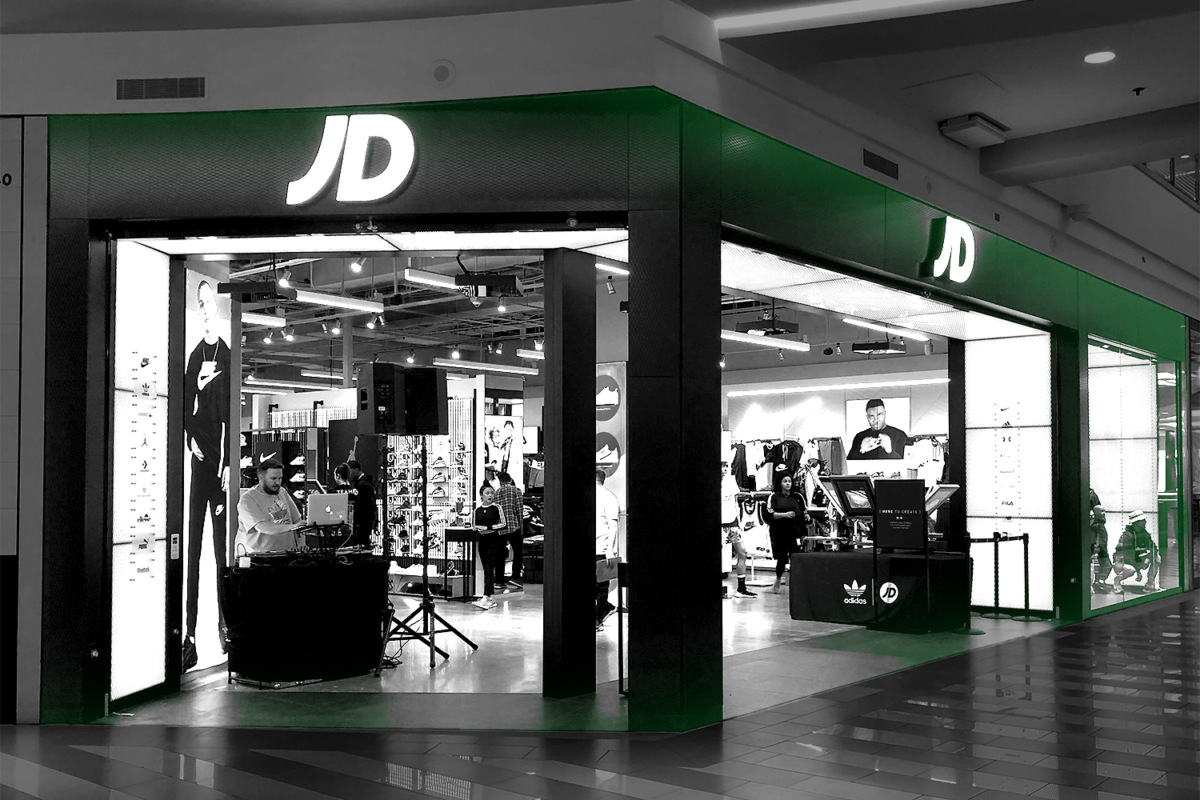 JD Sports saw record earnings for the first half of the year, reaching $505.9 million in pre-tax profit with revenues increasing 52% during the period.
The sports retailer's earnings come after a year of expanding its business through acquisitions.
December 2020: Acquired Shoe Palace for $325 million
March 2021: Purchased DTLR Villa for $495 million and acquired a 60% stake in sportswear seller Marketing Investment Group
May 2021: Bought clothing retailer Oi Polloi
June 2021: Sold Sports Unlimited Retail to its 50.02%-owned subsidiary Iberian Sports Retail Group
JD Sports had also acquired Footasylum in 2019 for $124 million, but the acquisition was flagged by the Competition and Markets Authority, requiring the shoe retailer to be sold. After an appeal from JD Sports, the CMA said that JD Sports will likely still need to sell it.
Recent reports suggest that the company is interested in expanding its fashion retailer portfolio by acquiring Missguided. It purchased a majority stake in Missy Empire, an online retailer for women's clothing, in June.
Despite a strong six months, JD Sports said it was affected by supply chain disruptions, Brexit-related costs, and pandemic restrictions.
The company has more than 2,600 stores worldwide and expects full-year earnings to more than double.
SPONSORED BY PARAMOUNT+
UEFA Champions League on Paramount+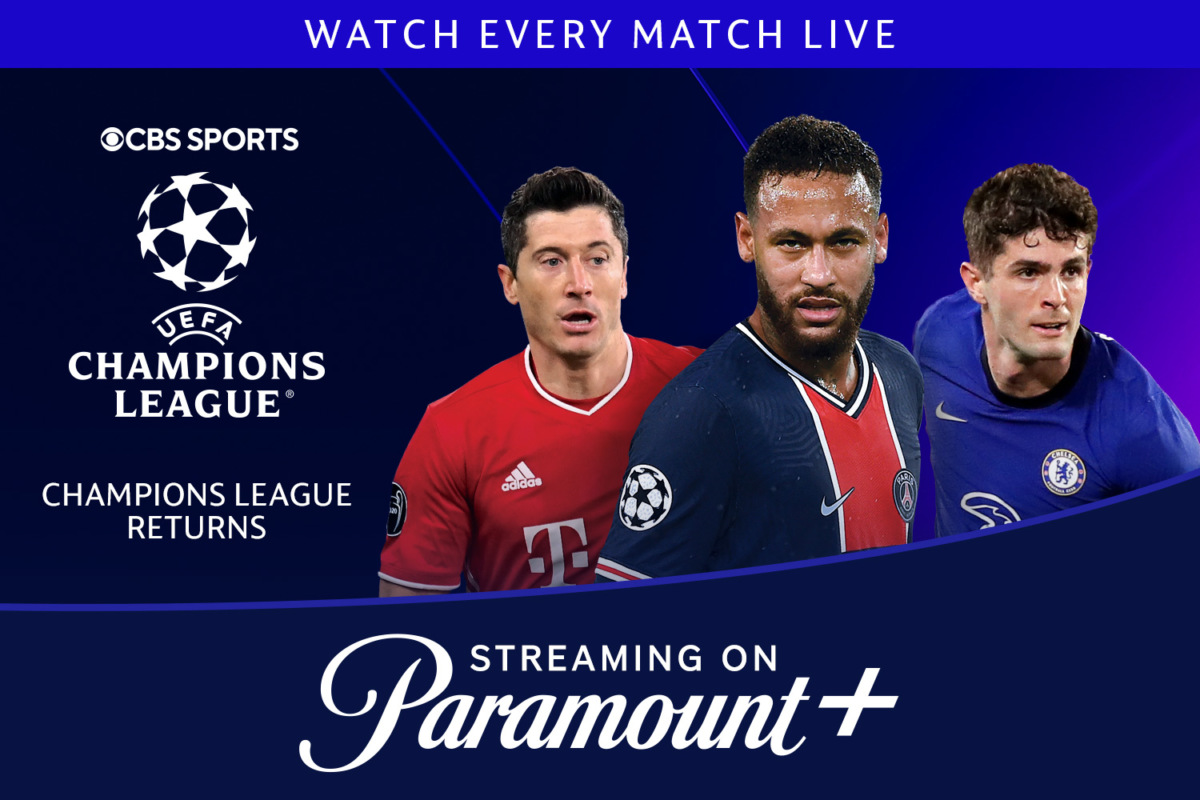 The first matchday of the UEFA Champions League Group Stage continues tomorrow, live on Paramount+!
Catch every single minute of all the heart-pounding drama, as clubs look to start their tournaments with  a vital 3 points.
Wednesday's action is highlighted by another enticing matchup as reigning Italian champions Inter Milan play host to Real Madrid in a matchup that could have big implications in the race to top Group D. 
Tune-in to watch all 8 of tomorrow's matches, live on Paramount+. Try it FREE!
Sportradar Looks to Acquire Tech Companies After IPO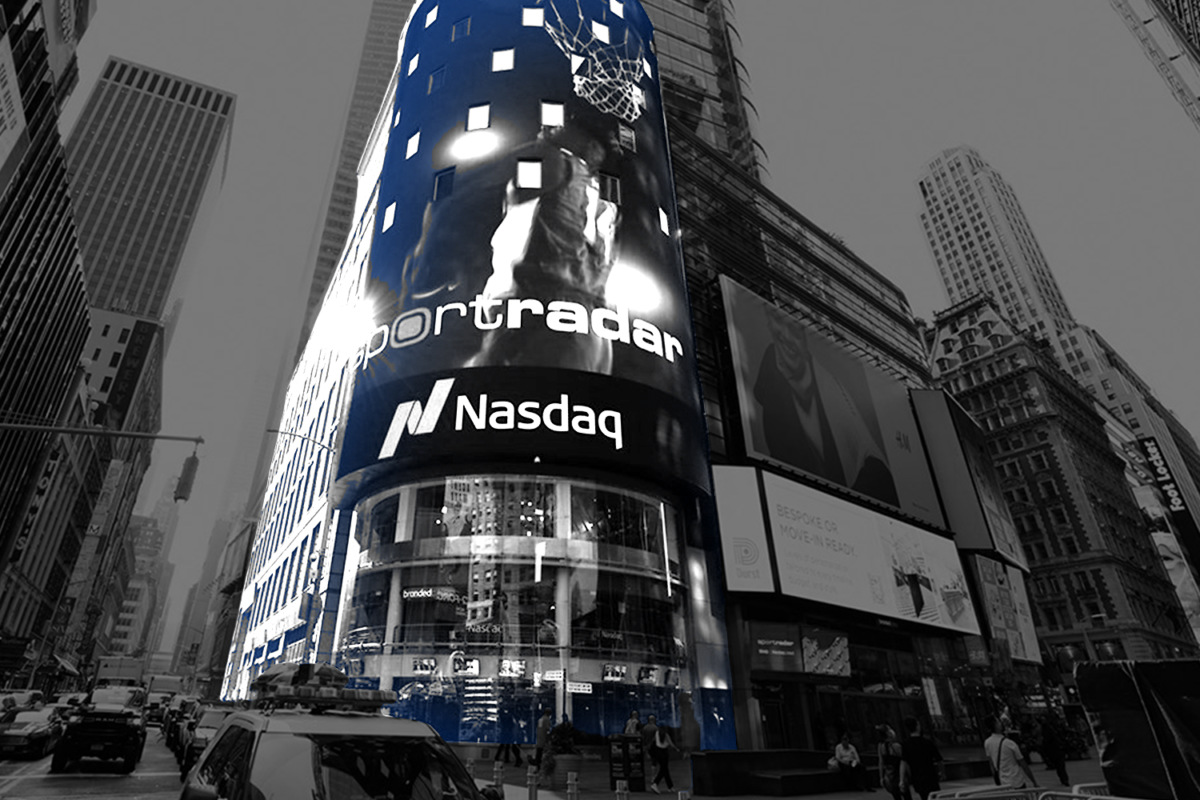 Sportradar went public via an IPO on Tuesday at a valuation just under $8 billion, just as the rise of sports betting presents global opportunities.
The company raised $513 million through the IPO, according to CFO Alex Gersh, and an additional $169 million from a concurrent placement with Eldridge Industries, a holding company owned by Los Angeles Dodgers owner Todd Boehly.
"We see a great opportunity to make some acquisitions," Gersh told Front Office Sports. He added that Sportradar would focus on AI and other technology companies that can improve the value of what it offers to clients, namely in sports betting and fan experiences.
Sportradar earned $478 million in 2020, with $18 million in net income.
Revenue grew 42% in the first half of 2021, and the company expects $500 million in annual revenue from Europe, according to Gersh.
It has 85% market share in the U.S. and 45%-50% market share in Europe, Gersh said.
NBA legend and Charlotte Hornets owner Michael Jordan, Dallas Mavericks' owner Mark Cuban, and Washington Capitals owner Ted Leonsis are all investors in Sportradar.
The company sees long-term expansion possibilities in India, Brazil, Latin America, and Africa as sports betting grows globally.
SPONSORED BY ESPN+
VIVO IPL on ESPN+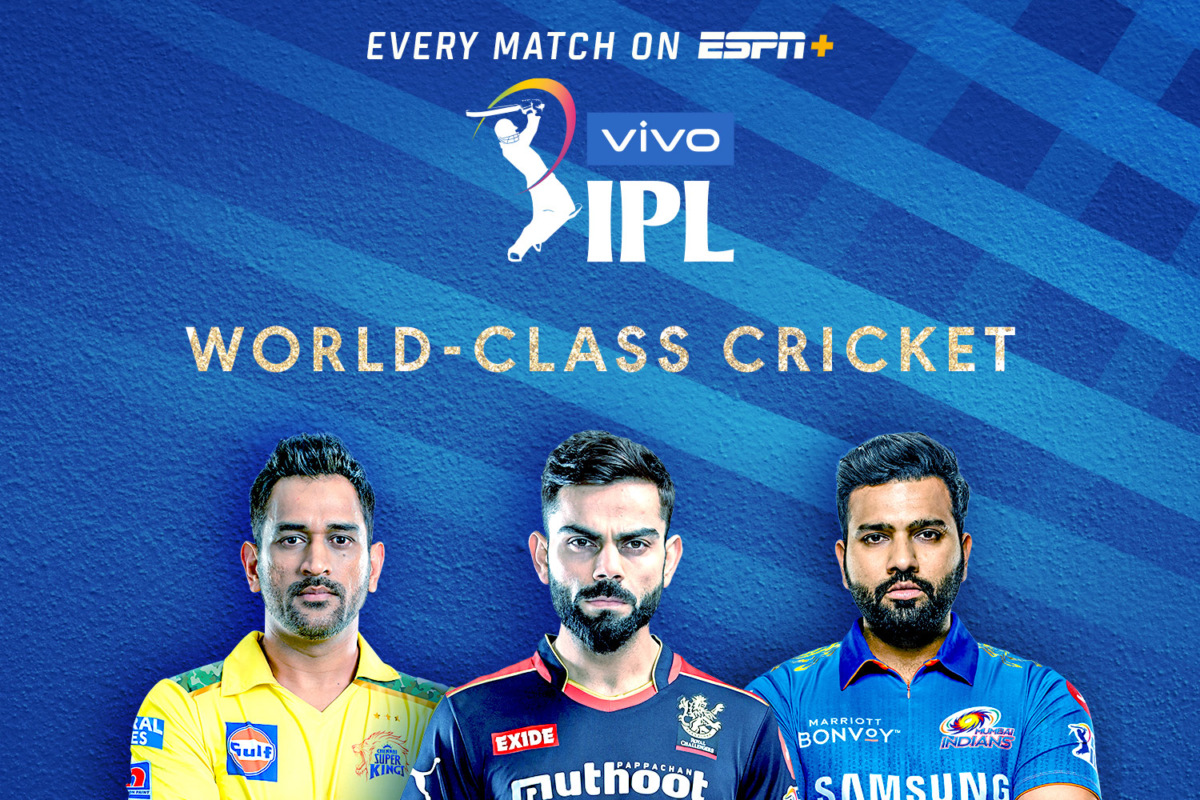 The world's most popular cricket league has arrived on ESPN+. Stream every single match of the VIVO Indian Premier League live in both English and Hindi. Catch the Mumbai Indians, Delhi Capitals, Chennai Super Kings, and more.
Plus, don't miss the 2021 ICC T20 World Cup, featuring more than 45 live T20 matches from the United Arab Emirates from 10/17-11/14.
ESPN+ is home to hundreds of cricket matches featuring the biggest teams in the sport, including New Zealand Cricket, Cricket West Indies, and more.
Market Movers
U.S. stocks experienced declines across all three major indexes on Tuesday. Here's a look at how sports-related stocks performed:
(Note: All as of market close on 9/14/21)
What To Watch: Celebrate 50 years of Clint Eastwood with the debut of his new film, Cry Macho, in theaters and streaming exclusively on HBO Max this Friday, September 17. Then you can watch football all weekend.
How to Watch: Streaming on HBO Max.*
What's It About? The legendary actor, director, and producer stars as a one-time rodeo star and washed up horse-breeder who is tasked with a challenging journey to rescue an old acquaintance's son from his troubled mother. Based on the book by the same name, Cry Macho is a poignant story of redemption with a cast that shines throughout.
Starring: Clint Eastwood, Dwight Yoakam, Fernanda Urrejola
FOS POV: Cry Macho is a callback to some of the Westerns that made Clint Eastwood a certified movie star. You can find some of those classics like Unforgiven and Pale Rider streaming on HBO Max, too. So whether you're a longtime fan or someone who wants to catch up on your movie history, it's all available on HBO Max.
*Sponsored content. Streaming only on the Ad-Free HBO Max plan for 31 days from theatrical release.
Win a Pair of LaLiga ElClásico Tickets
In addition to winning gear, every referral will earn an entry into the LaLiga 2022 ElClásico ticket giveaway! ESPN is the new home of LaLiga in the U.S. Follow the best soccer league in the world with the top stars streaming every match across all ESPN platforms. Subscribe now. 
It's easy to spread the word. Copy and paste your unique link below and share it in an email or on your timeline. One referral = one entry.
Your custom referral link: [RH_REFLINK]
Or use these one-tap sharing methods: