The NHL aims to start its next season on Jan. 1 while the organizers of the 2020 Tokyo Games try to trim their budget.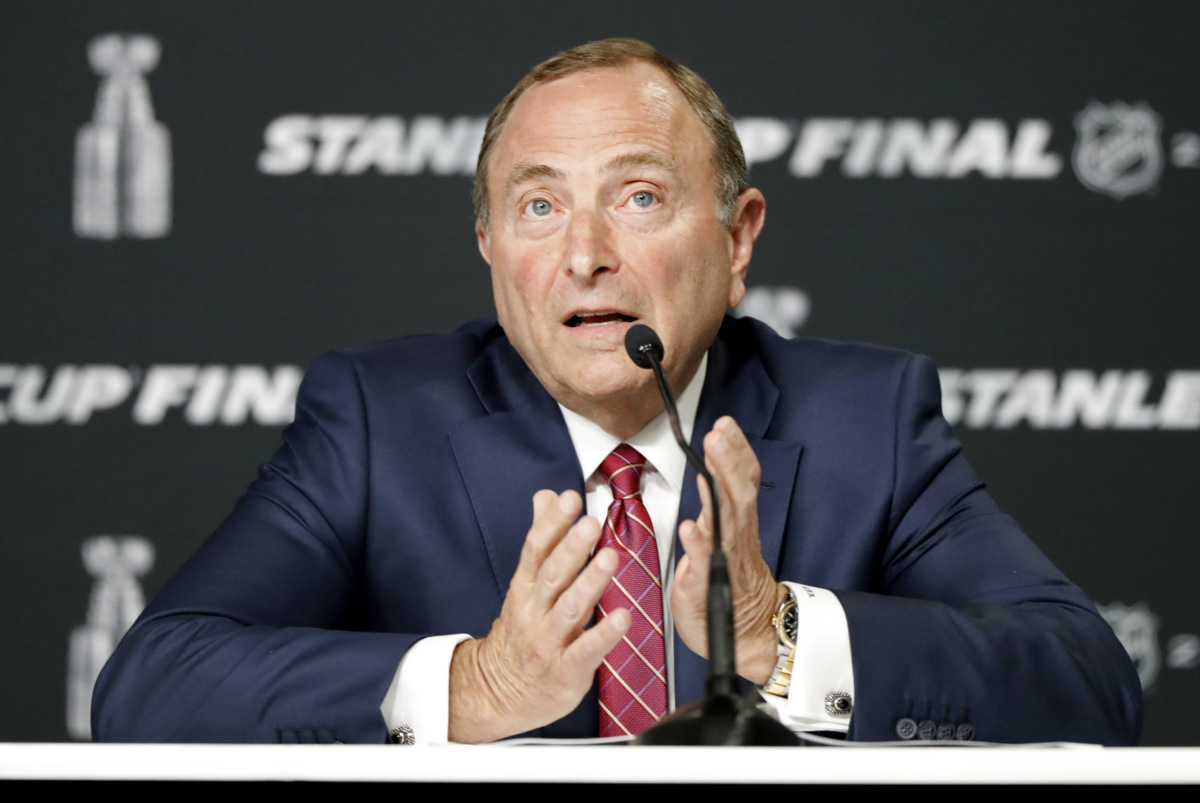 The NHL is looking to begin its next season on Jan. 1, 2021. The league has previously said it could begin as soon as Dec. 1, but after talks with the NHL Players' Association following the conclusion of the Stanley Cup Final, it's looking at a later start. 
Commissioner Gary Bettman has said that the league is going to try to play a full 82-game schedule, but it's not clear where it will happen. Last week, NHLPA executive director Don Fehr said that holding the full season in a bubble-like environment is not on the table. 
Teams are expected to have training camps that are at least two weeks long, with estimated start dates to be announced.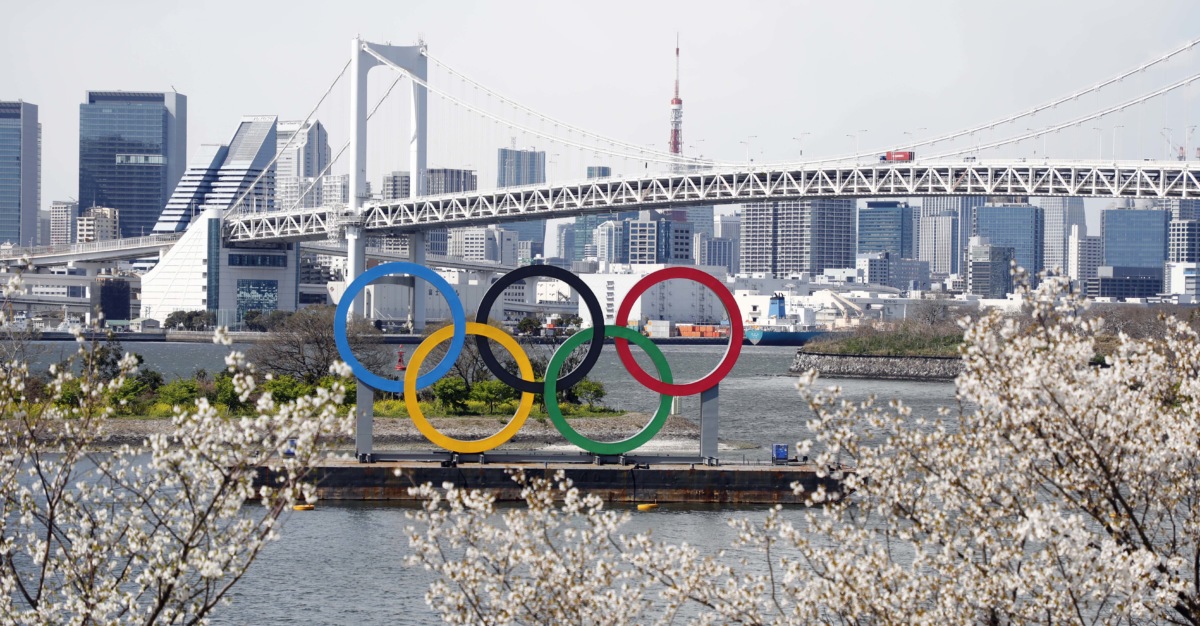 Organizers for the delayed 2020 Tokyo Olympics estimate they have found simplification measures that will save about $280 million from the Games' budget.
The official Tokyo budget is $12.6 billion, so the cost-saving measures will shave off about 2% from that figure. According to a national audit conducted last year, however, the actual cost could be twice as high as what's been officially reported.
In total, about 50 cuts were proposed, mostly to fringe elements of the Games — some of those include parties, hospitality, and mascot costumes. Spending on the most expensive items, like new venues, has already been done.
None of the measures affect the number of sports or athletes set to appear.
SPONSORED
The NFL Season (So Far) On Social

Week four of the NFL season has wrapped and, as crazy as it sounds, that means we are a quarter of the way through the NFL season. With no fans for some, and very few for others, we have witnessed a lot of change in sponsor activations and social strategy for teams.
In Zoomph's latest report, see who's owning the NFL social media conversation so far including team growths, brand performances, and season over season social audience shifts.
Download now and adjust your own strategy accordingly.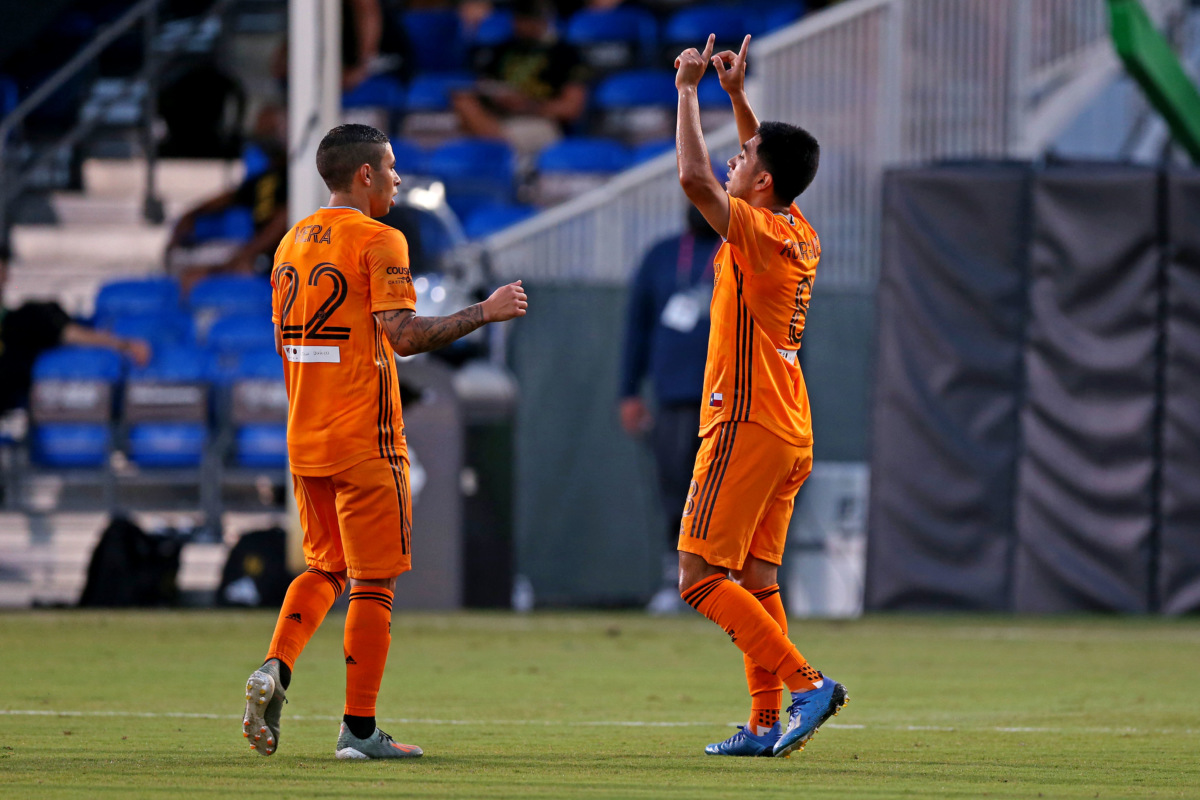 As it plays on with its 2020 season, MLS is continuing to be both a leader and a learner with regard to its hiring practices. The 2020 MLS Racial and Gender Report Card showed flaws within the league's approach to gender hiring, but it also highlighted its success in making racially diverse hires.
Despite dropping from 93.9 points in 2019 to 90.7 this year, the 2020 MLS RGRC graded the league with an A for its racial hiring practices — second among all male professional leagues behind the NBA.
Alongside its racial hiring practices, MLS earned a C- score for its gender hiring practices in 2020, bringing its overall grade to a B.
SPONSORED
Future-proofing Sports Venues in the COVID-19 Era
Join us on October 8 at 1 PM ET as Joe Londergan and Finn Walsh of Realife Tech discuss this technology and how venues and clubs from the Premier League, MLS, Indianapolis Motor Speedway, and Swiss Super League are using it for mobile ticketing, contactless mobile ordering, contact tracing, crowd management, personalized safety feeds, and more.
Realife Tech is an experience automation platform that connects disparate systems, creating a 360-degree view of fans, which enables automated personalization across digital touch points and ultimately enhances the fan experience.
The Miami Dolphins got governmental clearance to have 65,000 fans at Hard Rock Stadium, but the team says it will stick with 13,000 for its Oct. 25 home game.
The Tennessee Titans did not return to their facility today after two more players tested positive for COVID-19. Some players reportedly met for an unauthorized practice last week.
Philadelphia Union will host approximately 2,775 people at its Oct. 11 game. It will be the first professional team in Philadelphia to allow fans.
TikTok signed on as the new principal partner of London-based esports organization Tundra. The social media company's logo will be displayed on the front of Tundra's new jersey.
Stocks climbed to a more than one-month high on renewed optimism that the U.S. government could reach an agreement on economic aid. Here's a look at how some sports-related stocks performed today.
Up:
Big 5 Sporting Goods (NASDAQ: BGFV) gained 9.94%
Peloton (NASDAQ: PTON) gained 5.08%
Planet Fitness (NYSE: PLNT) gained 4.81%
Down:
DraftKings (NASDAQ: DKNG) dropped 6.08%
Scientific Games (NASDAQ: SGMS) dropped 1.18%
Take-Two Interactive (NASDAQ: TTWO) dropped 0.76%
(Note: All as of market close on 10/07/20)
SPONSORED
2020 Best Employers In Sports

We are excited to officially open the employee survey process for the 2020 Best Employers in Sports Award! Established in 2019, this award recognizes organizations that do right by their employees even in the most uncertain of times.
Whether it's great leadership, a focus on diversity and inclusion, a good work-life balance, or even how they've handled the impact of COVID-19, the 2020 Best Employers in Sports Award presented by FEVO will recognize organizations across the sports industry that deliver for their employees.
Tell us why you think your organization should — or should not — receive this recognition by completing the 2020 Best Employers in Sports Award Survey.
FBS conferences eventually all decided to play football this fall. FBS independent programs, who faced their own unique challenges, have reached diverging decisions.
NBC Olympics and Twitter have extended their content partnership that applied to the 2020 Tokyo Games through the Beijing Winter Olympics in 2022. It includes an original live studio program every morning from Tokyo, daily live look-ins, real-time highlights and pre-Games countdown content.
Almost 58% of trainers lost some or all of their income with 23% being furloughed or laid off as the entire fitness industry took a hard hit from the coronavirus pandemic.
San Diego Padres-Los Angeles Dodgers Game 2: Zach Davies and Clayton Kershaw take the mound for their teams with the Dodgers up 1-0 in the series. Kershaw, who has infamously struggled in the postseason throughout his otherwise elite career, was dominant during his previous start in the Wild Card Series against the Milwaukee Brewers, striking out 13 over eight scoreless innings.
How to watch:
9 p.m. ET on FS1
Betting odds:
Dodgers -170 || O/U 9