NBA discusses a late-December start date, while Derrick Henry lands a new deal.
NBA Eyeing December Start?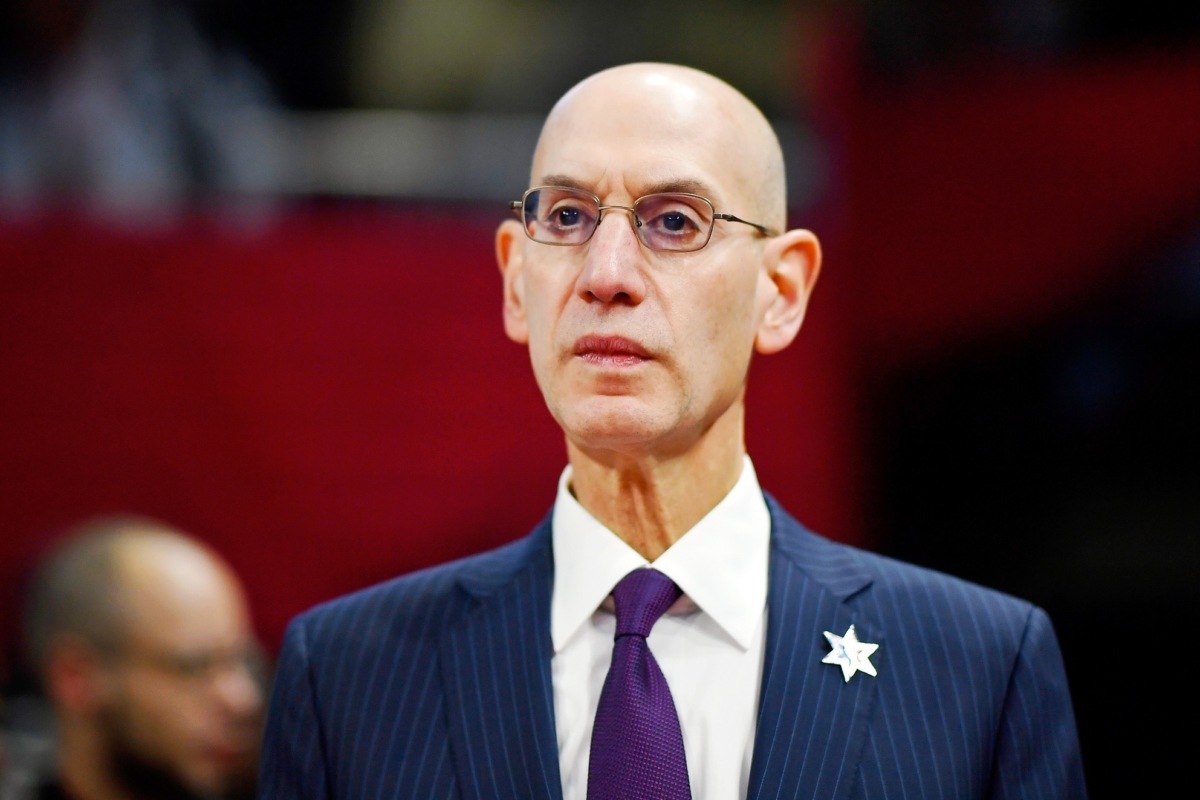 Despite comments in recent weeks indicating that it would not start its next season until 2021 — and that it was intent on playing in front of fans — the NBA could be reversing its course.
The NBA Board of Governors met today to discuss changes to existing plans for the season, including potentially starting "as quickly as possible," playing a reduced schedule, and not waiting until fans can attend in-person to play.
Some owners have discussed starting as early as Christmas Day, but some teams "weren't sure such a timeline was feasible." Others have pushed to start around Martin Luther King Jr. Day weekend, which falls Jan. 16-18.
The Athletic reported that the league is targeting a Dec. 22 start with a 72-game schedule that ends before the 2021 Olympics.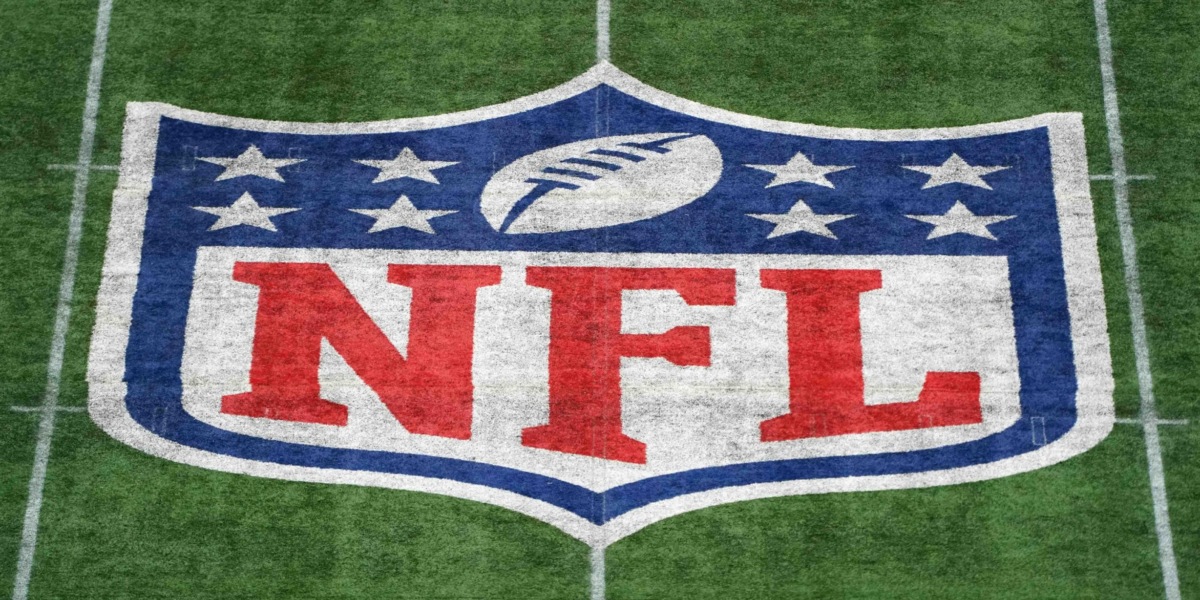 Despite the NFL's recent outward pledges to support progressive causes like the Black Lives Matter movement, the league's political action committee money is overwhelmingly going to Republicans.
The NFL's own PAC, Gridiron, made 63 donations to 52 congresspeople, senators and political organizations this year; of those contributions, 52 went to Republicans or Republican organizations. Since January, Gridiron's contributions to the GOP total $128,500 and contributions to Democrats total $58,000
The NFL Players Association's PAC, the NFLPA One Team PAC, sent the majority of its contributions to Democrats, but over a third — 11 out of 31 — went to Republicans. NFLPA 2020 donations total $82,500 — $32,500 of it went to Republicans.
SPONSORED
Get A Leg Up on 2021 Sponsorship Sales
Cut through the noise and reach decision-makers in sponsorship. Winmo provides direct contact decision details for brands with budget to spend. See decision-makers, existing sponsorship activation, and account background.
PLUS Sales Playbooks to give you a game plan on language to use to make a sales pitch, get prospects to take action, team dynamics, and more.
Start your free extended trial to see why Winmo is trusted by leading sponsorship teams including the NFL, Activision Blizzard, and Leverage Sports Agency.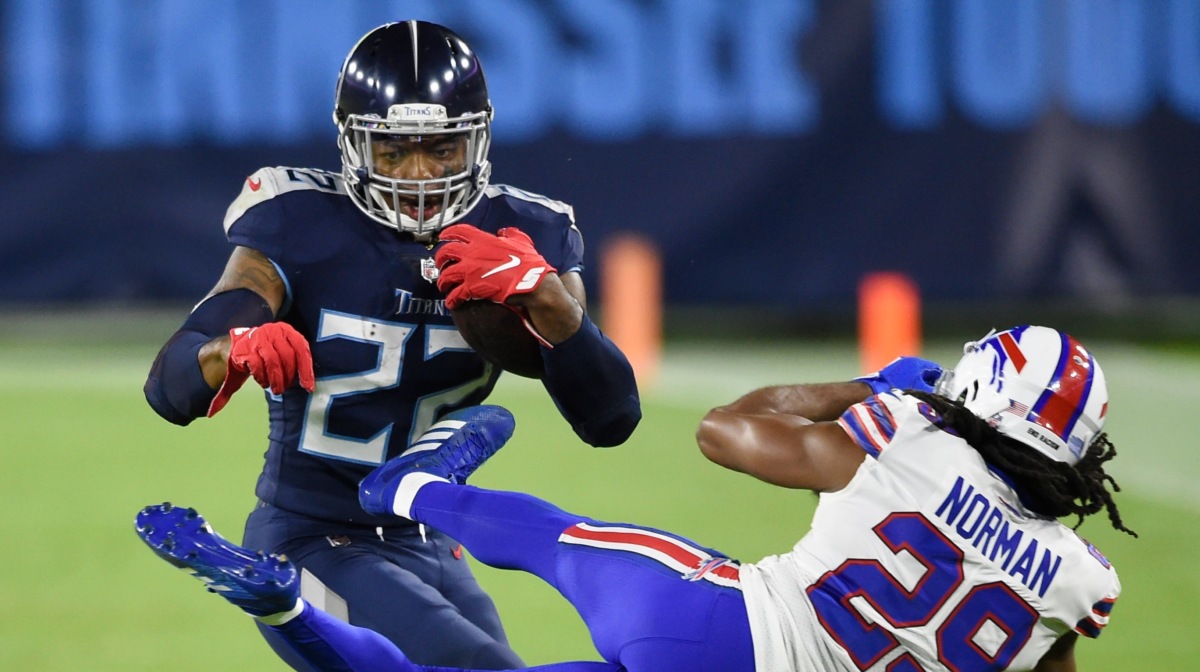 Derrick Henry had the TV highlight of the NFL season so far in Week 5, stiff-arming would-be tackler Josh Norman, then hurling him to the ground. Now, he'll be starring as Procter & Gamble's new "Old Spice Guy."
The Pro Bowl running back will star in a new TV commercial for Old Spice's Sweat Defense antiperspirant and deodorant.
An animated TV commercial will show Henry in a video game, playing the Los Angeles Rams at the new SoFi Stadium. Similar to his real-life rag-dolling of Norman, the animated Henry barrels through the Rams defense, dragging defenders along with him. He simply keeps going, running through the end zone, out of the stadium — then through the streets, playgrounds, and airports of Los Angeles.
Wednesday's World Series Game 2 on Fox had 9.26 million viewers. That's 22% fewer viewers than last year's then-record Game 2 low.
FC Barcelona defender Sergiño Dest could become the first American to play in the famed Barcelona-Real Madrid 'El Clásico' match on Saturday.
The Washington Football Team plans to allow a limited number of fans to attend games starting Nov. 8.
Esports organization 100 Thieves is turning its Los Angeles headquarters into a voting site.
SPONSORED
OneTeam Partners: Athlete & Brand Amplification for the Cutting-Edge Sports Marketer
Backed by founding partners NFL Players Association, MLB Players Association, and RedBird Capital, OneTeam Partners helps brands and athletes maximize opportunities across group licensing, athlete marketing, digital marketing, content, and gaming.
Join us for a webinar on Wednesday, October 28th at 12:00 PM ET as Grant Jones, Randy Domain, and Ben Ashbrook of OneTeam Partners join Joe Londergan of Front Office Sports to discuss the various ways OneTeam Partners helps find the right athletes, build audiences, promote and amplify content, and share custom analytics and insights to partners.
U.S stocks closed Friday slightly down, finishing the week with a decline and breaking a three-week streak of gains. Here's a look at how sports-related stocks performed today.
Up:
Liberty Media Series C (NASDAQ: BATRK) gained 4.64%
Aramark (NYSE: ARMK) gained 3.31%
MGM Resorts International (NYSE: MGM) gained 3.27%
Down:
Hibbett Sports (NASDAQ: HIBB) dropped 4.64%
Columbia Sportswear (NASDAQ: COLM) dropped 2.81%
Fox Corp. (NASDAQ: FOX) dropped 1.73%
(Note: All as of market close on 10/23/20)
SPONSORED
Giving Props To Sports' Best Employers

In 2019, we started awarding the organizations improving the sports industry by creating work environments where employees can thrive. This year, we're doing it again with the 2020 Best Employers In Sports Award.
We are proud to present this award in partnership with FEVO, our technology partner shaping the way people buy and share experiences with the people they love.
Nominate your employer by completing the 2020 Best Employers in Sports Award Survey by Friday, Oct. 30.
Los Angeles Dodgers vs. Tampa Bay Rays: With the World Series tied at one game apiece, the Dodgers will send Walker Buehler to the mound and the Rays will start Charlie Morton. The game will be the first of the series with two bona fide starters, and it should be a strong matchup: Buehler has a 2.44 ERA in 10 career playoff starts, while Morton has a 2.84 ERA in 12.
How to watch:
8 p.m. ET on Fox
Betting odds:
Dodgers -145 || O/U 7.5