The Atlanta Braves take a financial hit without fans, and ESPN undergoes biggest round of layoffs in its history.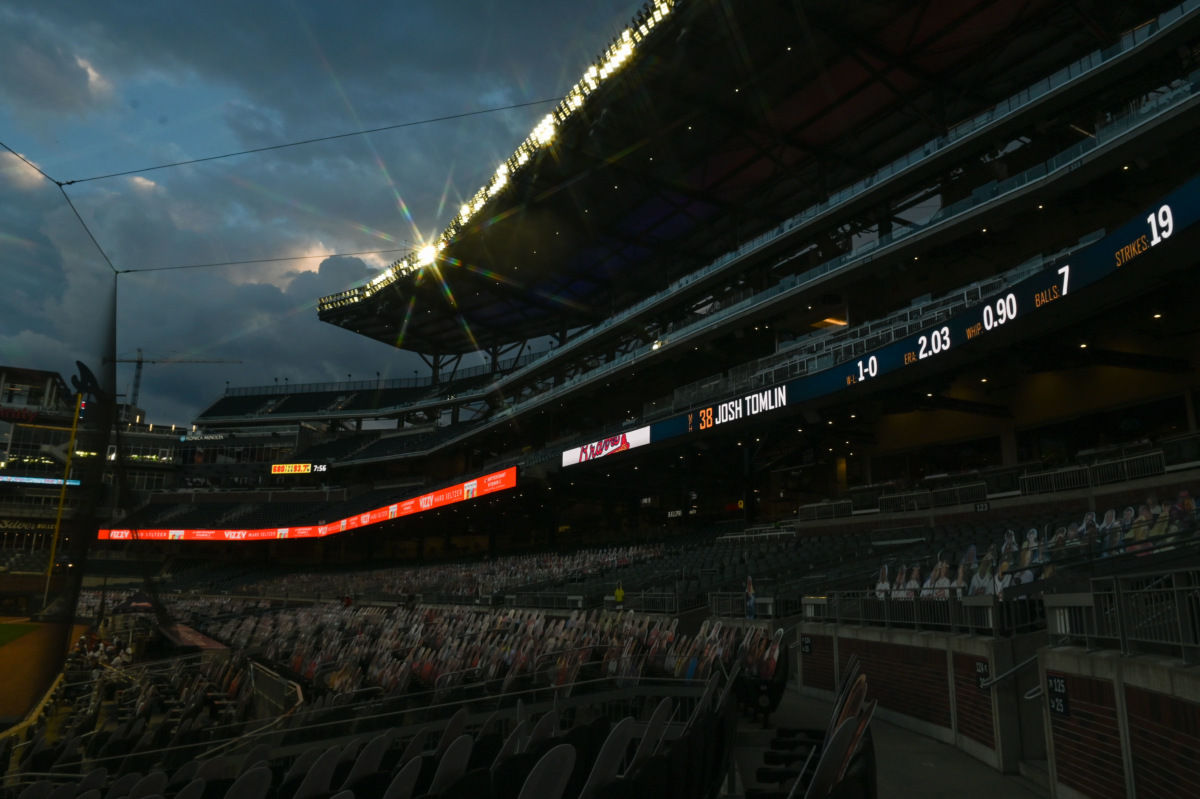 Atlanta Braves, Formula One and SiriusXM parent company Liberty Media reported steep losses for the third quarter of its 2020 fiscal year that ended on Sept. 30.
The Braves saw overall revenue drop 48% to $110 million, which includes $8 million in rental income from the team's mixed-use facilities. Total team expenses were $104 million and it had an operating loss of $16 million, compared to a profit of $21 million a year ago. The team is also not expecting to see any significant revenue from its playoff run.
The financial state wasn't any better for Formula One, which did not have fans at 16 of 17 races in the quarter. The circuit had $597 million in revenue, down from $633 million in the same period last year — partially offset by "growth in broadcasting and advertising and sponsorship fees." Formula One posted a $115 million operating loss compared to a $32 million profit last year.
EA Extends NHL, UFC Deals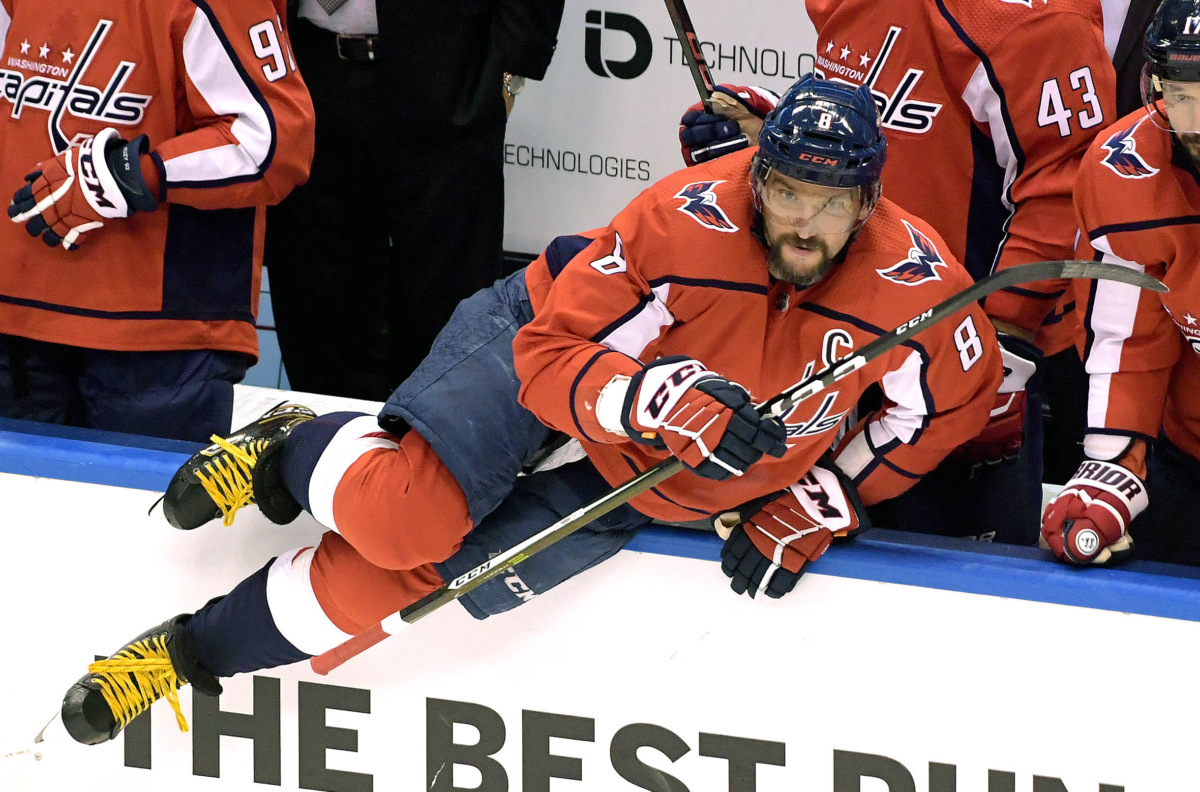 Electronic Arts, parent company to popular video game developer EA Sports, has signed multi-year renewals of its partnerships with the NHL and UFC to continue making simulation games for both sports. The length of the NHL extension was not disclosed, while UFC's is for 10 years
The latest iterations of both games — EA Sports UFC 4 and EA Sports NHL 21— were released earlier this year. Users played more than 64 million simulated UFC fights during UFC 4's launch week in August, a 125% increase compared to the previous edition. NHL 21's launch on Oct. 16 garnered the most daily active players for the franchise in the last three years.
EA announced today that its total net revenue for the second quarter of its 2021 fiscal year was $1.151 billion, down from $1.348 billion for the same period last year. Net income was $165 million.
SPONSORED
Bet With The Best

SportsBettingDime.com provides everything fans need to bet on their favorite sports with confidence.
Go beyond basic picks with odds history, key trends, AI-powered score predictions, and futures trackers for an edge all season long.
Here are Editor-in-Chief Matt McEwan's top football betting insights this week:
Underdogs went 7-7 straight up in Week 8
Dallas is 0-8 against the spread; no team has started 0-9
Pittsburgh went from 4th to 2nd-best Super Bowl odds
99% of the money bet on Pittsburgh vs Dallas so far is on Pittsburgh
Check out SportsBettingDime.com for more betting insights from Matt and the team.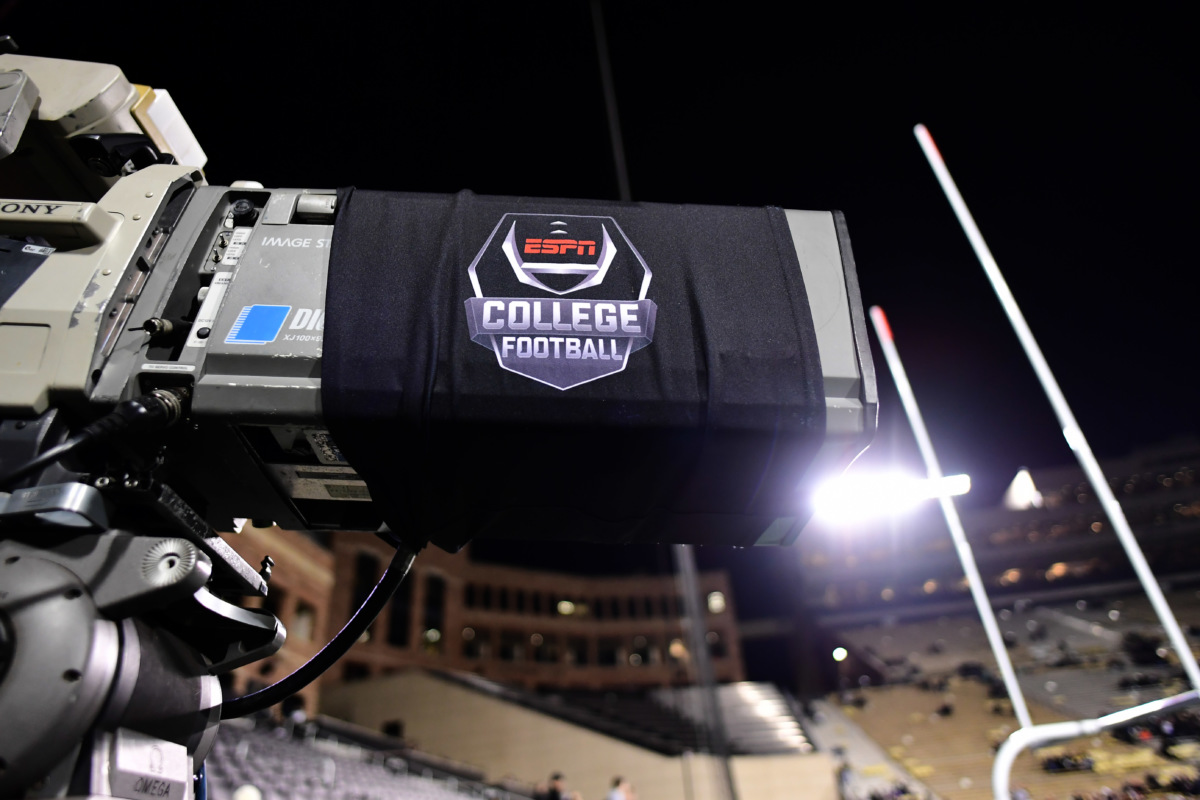 ESPN announced the biggest round of layoffs in the company's 41-year history this morning. In an internal memo, ESPN President Jimmy Pitaro announced 300 jobs would be cut — and another 200 open positions eliminated.
The job losses will hit behind-the-scenes staffers engaged in the remote production of hundreds of collegiate and pro game telecasts the hardest. In 2015, ESPN eliminated 350 mostly behind-the-scenes staffers.
But on-air TV and radio talents are not completely safe from ESPN cost-cutting plans either. The network, for example, is simply not renewing the contracts of some mid to senior-level talents, or is asking them to come back at a reduced salary.
A verdict in the landmark Russian doping case is expected this year; penalties could include stripping Russia of its identity at the Olympics.
Sony announced that no PlayStation 5 consoles will be available for walk-up purchase at U.S. stores on its Nov. 12 release date.
The NBA Board of Governors and players' association are expected to agree on starting the 2020-21 season on Dec. 22 and playing a reduced 72-game schedule.
The NBA reportedly aims to have arena suites open to fans at 25 to 50% capacity for 2020-21 season tipoff, based on local regulations.
WHITE PAPER
Learnings From NFL Fans In A Unique 2020 Season

Front Office Sports has teamed up with Satisfi Labs, a Conversational AI platform that creates custom and conversational answer engines for experiential brands and destinations.
Together they examined the start of the NFL season and what insights can be gathered based on fan behavior and questions directed towards their favorite teams.
Download the white paper "Welcome Back: Learnings From NFL Fans In A Unique 2020 Season" for all of the essential insights and takeaways.
U.S. stocks saw another day of gains on Thursday, extending the biggest rally for major indexes since April. Here's a look at how sports-related stocks performed today.
Up:
Big 5 Sporting Goods (NASDAQ: BGFV) gained 13.37%
Penn National Gaming (NASDAQ: PENN) gained 9.53%
DraftKings (NASDAQ: DKNG) gained 9.05%
Down:
World Wrestling Entertainment (NYSE: WWE) dropped 3.38%
Scientific Games Corp. (NASDAQ: SGMS) dropped 0.40%
(Note: All as of market close on 11/05/20)
College athletes nationwide worked to register their teams and athletic departments to vote leading up to the 2020 election. Young voters, and college students in particular, face a range of barriers, from logistical issues to bonafide voter suppression laws.
Mike Golic Sr. has scored a new gig as the host of a national sports trivia show created by Learfield IMG College and SIDEARM Sports. The ESPN college football analyst was announced Nov. 5 as the host of "The Fan Exam."
Caron Butler hosted more than 41 episodes of "1-on-1 with Caron Butler" over the past six months, generating 7 million views. The former All-Star said he approached every issue and episode hoping to provide viewers with at least some form of enlightenment.
Green Bay Packers vs. San Francisco 49ers: "Thursday Night Football" is on despite positive COVID-19 cases on both teams: each has put at least three players on the COVID-19 list this week, with none of them eligible to play tonight. San Francisco quarterback Jimmy Garoppolo and tight end George Kittle are also out with significant injuries. The Niners are 4-4 on the season and sit at the bottom of the NFC West, while the Packers lead the NFC North at 5-2.
How to watch:
8:20 p.m. on Fox & NFL Network
Betting odds:
Packers -7 || ML -300 || O/U 48.5