MLB Commissioner Rob Manfred said the idea of playing 162 games next year without fans would be "economically devastating," while the NHL looks towards playing next season without a bubble.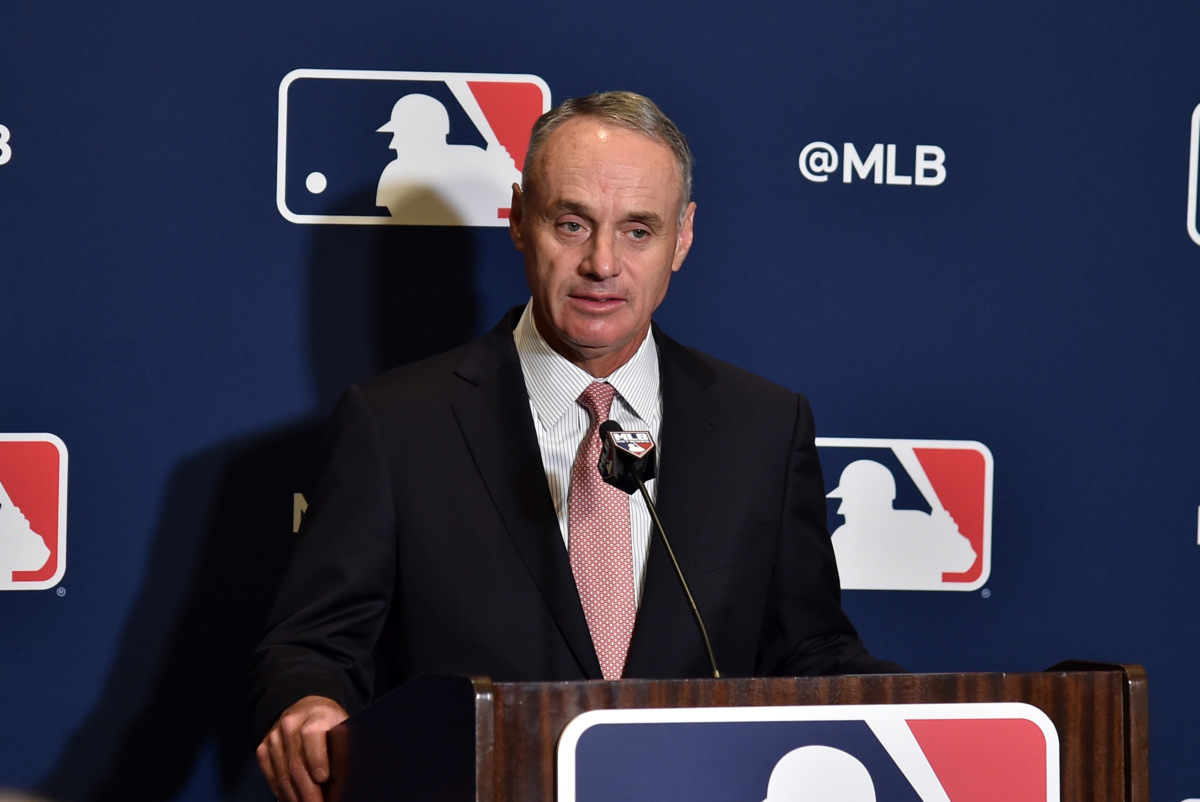 Due to the coronavirus pandemic, Major League Baseball cut its 162-game regular season down to 60 games and played with no fans in attendance, leading to a $3 billion loss across the industry.
Should the 2021 season have to go on without fans as well, MLB Commissioner Rob Manfred told the Wall Street Journal that the losses "would be a multiple" of this season and "economically devastating." Manfred added that the league could look into ways to get fans back in stadiums, even if there's no widely-available vaccine.
"If we're going to play next year, and if we don't have a vaccine and we aren't past the pandemic, I think we need to think hard about what measures we can take to get people back into the ballpark," he said.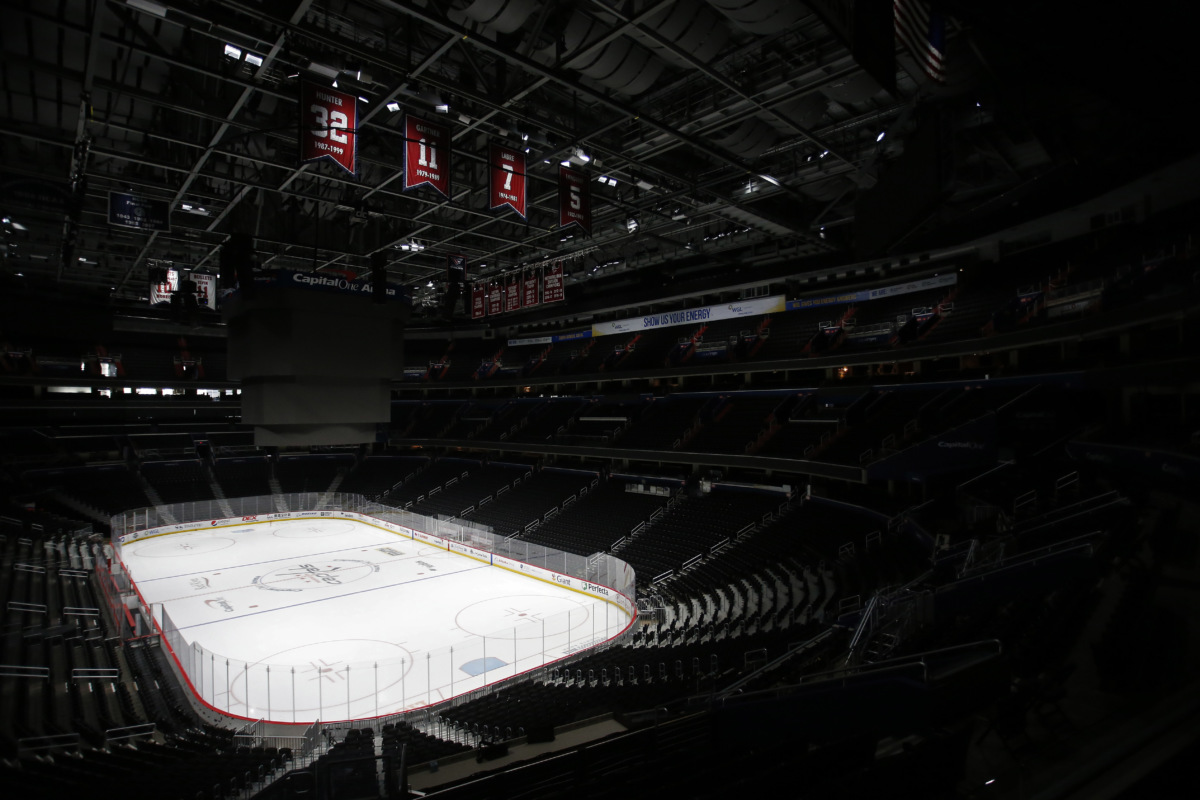 The NHL is unlikely to stage its entire 2020-21 campaign in a bubble environment after using a two-city bubble model for its postponed 2019-20 season playoffs.
The NHL Players' Association and the league are meeting within the next two weeks — after the final ends — to discuss plans, and a full-on bubble season is not on the table. Up for discussion are the start date, number of games, COVID-19 testing protocols, and fan attendance.
"Certainly not for a season, of course not," NHLPA executive director Don Fehr told The Associated Press about the bubble concept on Sept. 27. "Nobody is going to do that for four months or six months or something like that."
SPONSORED
Increase Sponsor Activation on Digital Channels

Now more than ever, sponsors want to make sure that they are getting their money's worth from investing in your digital channels.
For this reason, your digital team needs to find the happy medium between content that excites fans about their favorite team or event and content that builds brand affinity for your sponsors. That way, everyone wins!
In this new guide from Greenfly, learn how brand advocacy and authentic fan engagement can help you build a great story around key sponsor objectives.
The University of California, Berkeley athletic department had been facing a $55 million shortfall from its $100 million budget without football this fall — a sport it pins much of its finances on. That led the school to even consider taking out a $20 million loan to support its 30 sports and about 850 athletes.
But with the Pac-12 reversing its decision and announcing last week that it will in fact have football this fall, Cal Athletic Director Jim Knowlton told the New York Times that the need for that loan could be covered by the money it would receive from conference television partners.
While fans will still not be allowed in stadiums, Knowlton said that only 7% of season ticket holders asked to be refunded their money. The remaining either rolled their payments over into next season or donated it to the school.
The Houston Texans have city and county approval to have fans — up to 20% of capacity — at their home game against the Minnesota Vikings Sunday.
Caesars Entertainment said William Hill's board would likely recommend its $3.7 billion takeover bid. Caesars could pull out of some of the partnerships with the British gambling group if it loses, it warned.
The New Orleans Saints have hired Oak View Group's Global Partnerships division to help sell the Superdome naming rights.
Hankook Tire will be the presenting sponsor of the 2020 American League and National League Wild Card Series.
The Dow closed up more than 400 points to start the week. Here's a look at how some sports-related stocks did.
Up:
Big 5 Sporting Goods (NYSE: BGFV) gained 7.23%
DraftKings (NYSE: DKNG) gained 6.96%
Clarus (NYSE: CLAR) gained 5.02%
Down:
Super League Gaming (NYSE: SLGG) dropped 5.18%
Allied Esports Entertainment (NYSE: AESE) dropped 3.62%
Foot Locker (NYSE: FL) dropped 1.23%
(Note: All as of market close on 9/28/20)
SPONSORED
Content Marketing: Real Time Storytelling in the COVID Era
During a time of sporting events with no fans, the PGA TOUR has been put in an interesting position of having to tell the stories of their tournaments in a whole new way.
Join us on September 30 at 1 PM ET as Laura Neal, SVP of Media, Content & Communications at the PGA TOUR, Matt Bordonaro, VP, Head of Media Relations at Travelers, and Ryan Jordan, Executive Creative Director at imre join FOS for a chat on how the PGA TOUR has executed their storytelling strategy during the COVID-19 era.
The Alabama Crimson Tide, along with the rest of the SEC, forged ahead with a season this weekend while students on campus battle COVID-19 — more than 2,000 university members have fallen ill since the school brought students back to campus in August.
Video-sharing website Cameo is expecting to generate more than $100 million in bookings in 2020 as it looks to create a new authentic and organic way for athletes to monetize social media.
A product gifting program that aimed to help WNBA players enjoy their stay in the "Wubble" has led to several new deals as brands are increasingly recognizing the power in activist athletes.
Stanley Cup Final Game 6: The Tampa Bay Lightning could lock up a Stanley Cup title as they lead the Dallas Stars 3-to-2 in the series heading into tonight's game. If Tampa wins, it would be the team's second Stanley Cup win in its 28-year history — the Lightning also won in 2004.
How to watch:
8 p.m. ET on NBC
Betting odds:
Tampa -159 & O/U 5 goals