Amazon is rolling out new features for "Thursday Night Football," while Erika Nardini is getting into the ring with WWE.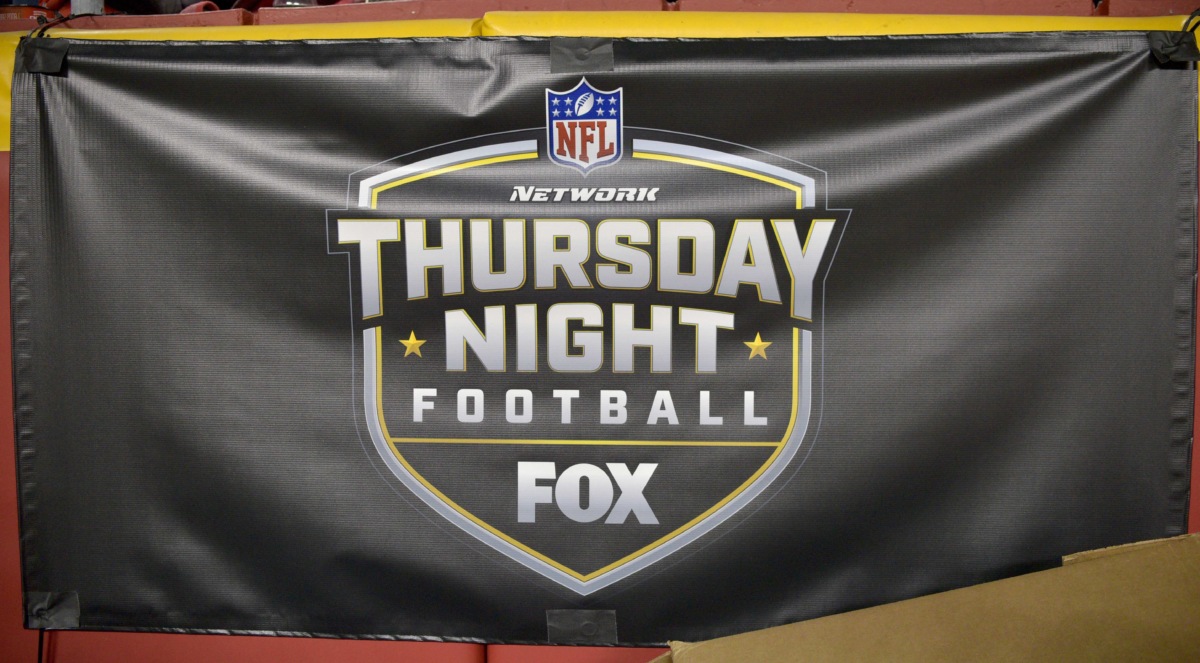 Amazon's 2020 "Thursday Night Football" slate kicks off on Oct. 8 with a slew of new features and personnel, and the games will again be free for everyone — globally — on its live streaming platform Twitch.
For the third season, viewers watching on Prime Video will be able to pick between multiple commentary streams. But new this year will be a "Scout's Feed," which features former NFL scouts Bucky Brooks and Daniel Jeremiah, along with seasoned sports host Joy Taylor. Former NFL receiver Andrew Hawkins will join broadcaster Cari Champion to call the Twitch livestream.
Also new this year will be original content on Twitch that Prime Video will also produce in conjunction with NFL Films that will air throughout the week leading up to the "TNF" game. Fans will also be able to watch on-demand replays during games on Prime Video using Amazon's "X-Ray" feature.
Nardini to Join WWE Board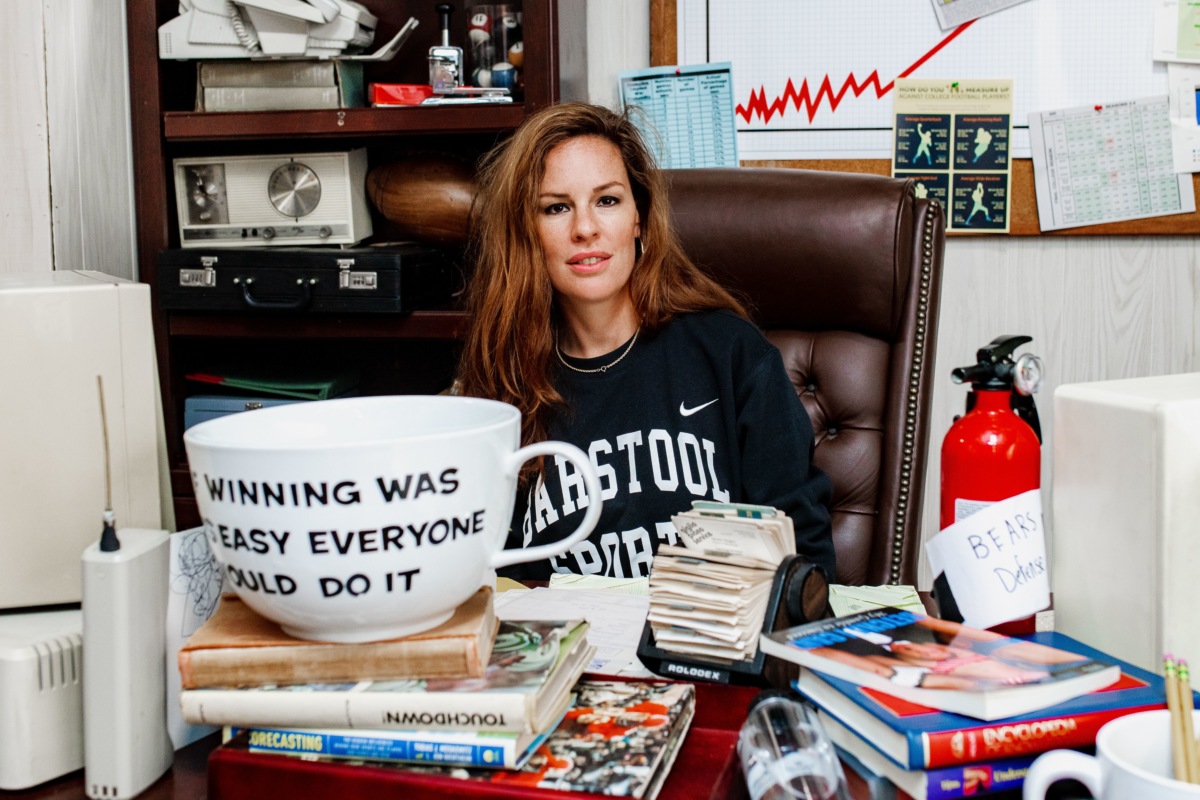 Barstool Sports CEO Erika Nardini is joining WWE's Board of Directors. The move makes Nardini — Barstool's first female CEO — the third woman currently holding a board position at Vince McMahon's media and entertainment company.
In January, WWE went through a significant corporate shakeup as co-presidents George Barrios and Michelle Wilson both left the company amid an elongated viewership and stock price decline. The company recently named Nick Khan, CAA's co-head of television, its new president and chief revenue officer.
Since Nardini became CEO in 2016, Barstool has found itself in controversy ranging from its treatment of female journalists to allegations of racism within the company. Nardini's efforts to grow the company have been successful, however. In 2019, Barstool Sports generated between $90 million and $100 million in revenue, coming largely from its podcasts, merchandise sales and gambling deals.
SPONSORED
Celebrate The Rising 25 Class of 2020

Join us on Thursday, Oct. 8th, at 6:30 p.m. ET for a virtual celebration as we honor the Rising 25 Class of 2020. The evening will kick off with welcome remarks from Front Office Sports CEO & founder Adam White and Anheuser–Busch vice president of connections Azania Andrews. Founder & president of Angel City Julie Uhrman will provide the keynote address and all 25 winners will virtually accept their award.
Buffs' Big PointsBet Deal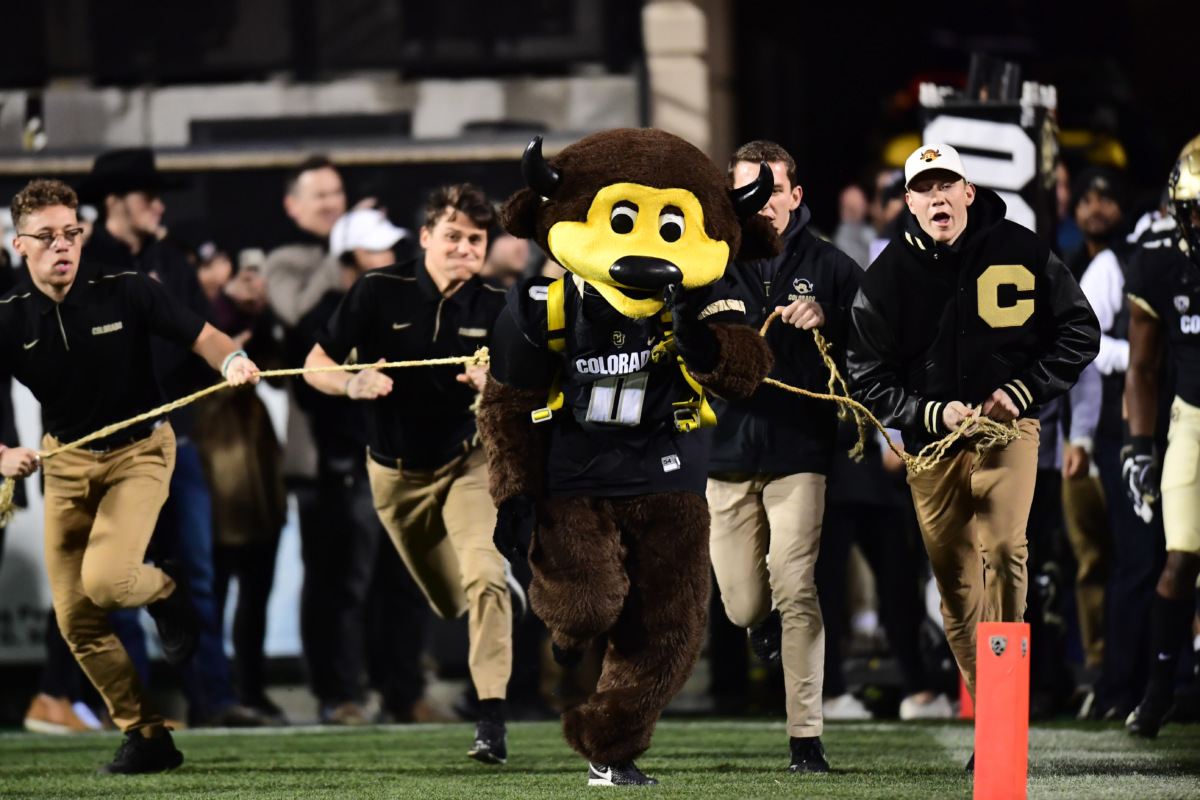 The University of Colorado's deal with betting operator PointsBet is worth over $1.625 million. The deal, believed to be one of first of its kind in major college athletics, was announced in September. 
PointsBet will pay Colorado quarterly, with the amounts increasing each year — in 2021, that will be $305,000. The university will additionally receive $30 per customer referred with a promo code to PointsBet.
On PointsBet's end of the deal, the company gets advertisements at Colorado sporting events — including at Folsom Field, and on broadcasts. According to the contract, each regular season CU football radio broadcast must include one pregame segment featuring PointsBet, a 10-second "live mention" during the game and three 30-second in-game commercials. Thirty-second advertising spots in the postseason will cost PointsBet an additional $600.
The NFL is considering adding an 18th week to its regular season as a possible contingency for further postponements due to COVID-19 outbreaks.
More than 90% of the NBA is registered to vote, with 15 teams at 100%.
Arsenal's dinosaur mascot Gunnersaurus has been let go as part of cost-cutting measures. Jerry Quy, who played the mascot since its introduction in 1993, worked part-time for the club and was seen as an unnecessary cost with no fans in stadiums.
The Supreme Court is allowing a class-action lawsuit to proceed from minor league baseball players who allege they are being paid less than minimum wage.
U.S. markets all saw major gains today on optimism of more stimulus payments as well as the news that President Donald Trump will be leaving the hospital. Here's a look at how some sports-related stocks performed today.
Up:
Hibbett Sports (NASDAQ: HIBB) gained 8.90%
Vista Outdoor (NASDAQ: VSTO) gained 7.54%
Foot Locker (NYSE: FL) gained 4.41%
Down:
Allied Esports Entertainment (NASDAQ: AESE) dropped 11.59%
DraftKings (NASDAQ: DKNG) dropped 5.06%
Penn National Gaming (NASDAQ: PENN) dropped 3.11%
(Note: All as of market close on 10/05/20)
SPONSORED
Q&A: Daniel Graetzer, Founder and CEO of SportsBetting.com
In a sports betting market that is quickly becoming saturated, an unknown entity is hungry to grab a piece of the pie: SportsBetting.com.
To get a better feel for SportsBetting.com in regards to goals, outlook and obstacles, FOS spoke with Daniel Graetzer, founder and CEO of Carousel Group.
Read on to hear Graetzer's insights on the evolving sports betting space in America.
Temperatures are falling in the U.S. and, with those declines, come the hopes of many gyms and fitness studios of sustaining themselves through outdoor offerings with the ongoing pandemic. It will become difficult — if not impossible — in much of the nation as fall stretches into winter.
From Hailie Deegan to Ryan Vargas, NASCAR drivers are becoming just as known for their TikTok presence as their racing skills. With Vargas' recent TikTok partnership, NASCAR's Chris Littmann expects more drivers to join the platform.
In between ironing out the details for the upcoming season, MAC Commissioner Jon Steinbrecher spoke with FOS about what it took to pause and restart fall football. The recipe for reinstating a postponed FBS season takes hundreds of COVID-19 rapid tests, one new scheduling model, and hours upon hours of Zoom calls.
Monday Night Football:
Tonight's Monday night match-up between the Atlanta Falcons and Green Bay Packers (9:00 p.m. ET, ESPN) turned into a double-header due to positive COVID-19 tests postponing the New England Patriots and Kansas City Chiefs game (7:05 p.m. ET, CBS). The NFL announced that all New England and Kansas City tests returned negative results today.
Betting Odds:
Atlanta-Green Bay: Packers -6 || ML -240 || O/U 56
New England-Kansas City: Chiefs -11 || ML -590 || O/U 48.5