Like most kids, Ryan Vargas tried every sport he could get his hands on. Whether it was baseball or football, Vargas played it — but with little interest or success.
While others his age stuck with these more traditional sports, Vargas turned to another hobby of his to fill that sports void.
"I always liked cars," he said. "Anything with four wheels and a motor, it was my cup of tea."
Since Vargas began racing at 11, the 20-year-old has ridden himself to new heights in NASCAR. On Sept. 24, TikTok announced that it would be the official sponsor of the up-and-coming NASCAR driver, a first for both parties.
After launching on TikTok in Aug. 2019, Vargas has seen his account — which posts everything from clips of past race victories to humorous, NASCAR-related videos — attract more than 45,000 followers.
In July, Vargas' involvement with TikTok took on a whole new meaning when his close friend, graphic designer Ryan Pistana, tweeted out a rendering of what a TikTok-Vargas car could look like. Unbeknownst to both Pistana and Vargas, the tweet found its way to TikTok's partnership and marketing teams.
While Vargas says that numerous phone calls and meetings took place before he and TikTok put ink to paper, he also believes that it made the finalization of the partnership that much more enjoyable.
"With TikTok, it's a brand that I really love and I use every day," Vargas said. "To have a brand that believes in me and to have a brand that I believe in, I feel like it can provide a successful base and help us grow, not just myself as a driver, but the team overall."
Vargas' TikTok partnership also comes during a time in which TikTok will be celebrating and creating programming around LatinX Heritage Month.
"Creators of all sizes and backgrounds show up to TikTok with their genuine, authentic selves," Nick Tran, head of global marketing at TikTok, said in a statement. "Partnering with an iconic brand like NASCAR to sponsor Ryan Vargas on his racing journey is a way for us to continue to support, celebrate and elevate the diverse creators that make our TikTok community what it is today. Ryan is an incredible athlete, and we're looking forward to cheering him on alongside the rest of the TikTok community."
Vargas' partnership with TikTok debuts on Oct. 3 at Talladega and will continue for each Saturday throughout the remainder of the season leading up to the season finale on Nov. 7 in Phoenix. He will be driving a black, pink and teal colored Camaro and also don a uniform that will be covered in TikTok branding.
It's not only TikTok's second sports partnership in as many months — it inked a deal with the New York Yankees in August — it's also the first of its kind between the social media platform and a NASCAR driver.
While Vargas' TikTok deal is unprecedented in NASCAR, Chris Littmann has seen another Gen Z-centric app gravitate towards drivers. In July 2016, Littmann — director of social media strategy at NASCAR — remembers Snapchat's interests in young drivers like Harrison Burton and Todd Gilliland. That month saw the platform work with the pair on having them share their Pokémon adventures through a "Snapchat Takeover."
Over time, Littmann has seen a trickle-down effect in how the NASCAR community has embraced TikTok. Vargas launched his account in August 2019, one month before NASCAR icon Kyle Busch also joined. Another budding star, Hailie Deegan, followed suit during the same time as Busch.
By the time that NASCAR joined TikTok last October, it had been the icing on the cake for the racing industry's affinity for the platform. Over time, Busch (160,100), Deegan (793,600) and NASCAR (750,000) have each seen their followings rise substantially since starting on TikTok.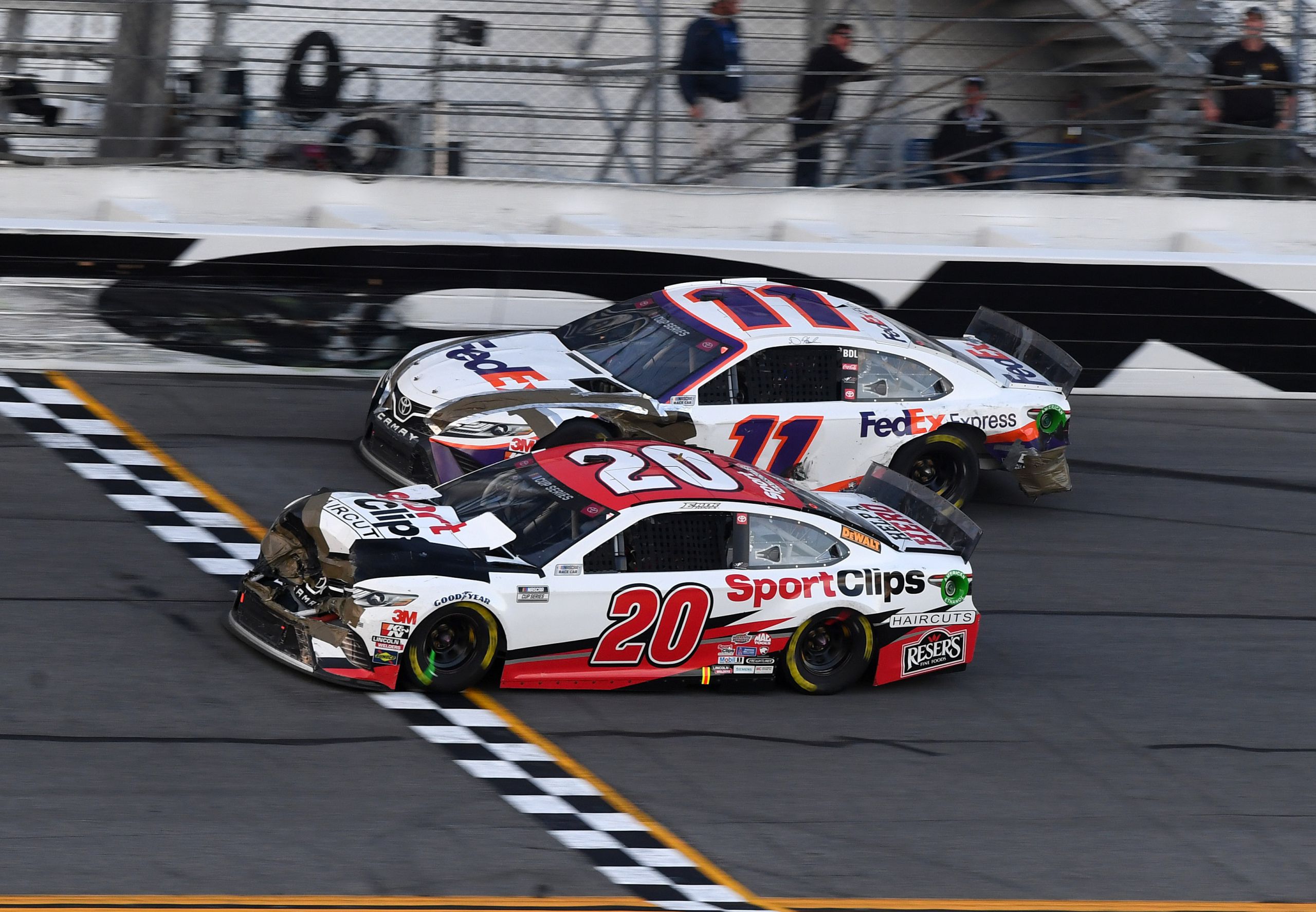 As he awaits to see what comes of the Vargas-TikTok affiliation, Littmann expects to see more drivers — both young and old — become interested in what TikTok can offer from both an audience and sponsor standpoint.
"There comes a point where it feels like it's going to reach a certain critical threshold, or sponsors start asking about it," Littmann said.
"I think you'll see some of those perhaps veteran drivers begin to take a greater interest," he added. "But what I think you see right now from an activity standpoint is younger and more emerging drivers who are still really working on building their brand and still working for that big first sponsorship that is career-sustaining in a lot of ways."
While Vargas has the partnership, Littmann also believes that NASCAR's overall growth on TikTok is what further enticed the company to work specifically with the 20-year-old.
Now that both the league and driver have established relationships with the platform, Littmann is optimistic that it will only increase NASCAR's reputation on TikTok.
"We'll continue to have a really good relationship with them that allows us to be first movers, try things and be considered for additional elevation in our content," Littmann said. "I'm certainly excited about what's to come there, because it does feel like there's still a ton of room to grow."