New owners emerge for the XFL, MLB ratings boom despite coronavirus issues, Big 12 Conference announces its football plans, and Take-Two Interactive is latest video game company to report a big quarter.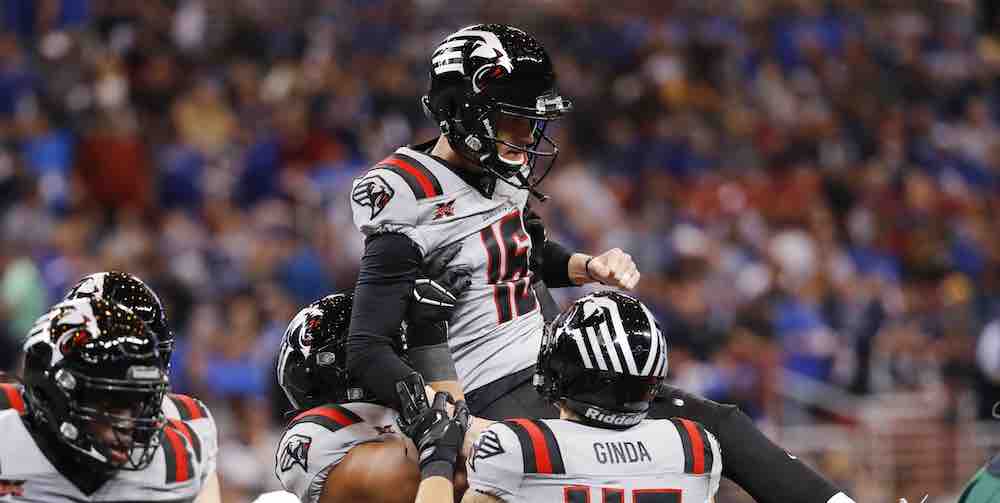 On HBO's Ballers, Dwayne "The Rock" Johnson plays a former NFL player who ends up buying a team. Johnson is now poised to take it a step further in reality, as he is part of a group likely buying the XFL.
Johnson — along with Dany Garcia and RedBird Capital Partners — bid $15 million in bankruptcy court for the league, the only qualifying bid. Garcia would become the first woman, independent of a team, to own a sports league.
The sale must be approved by a bankruptcy judge at a hearing Friday. The XFL's creditors, which are numbered between 1,000 and 5,000, filed an objection to the potential sale in court yesterday. The league, which was halted midseason in March, filed for bankruptcy in April with between $10 and $50 million in assets and liabilities.
Johnson said he expects to be heavily involved in the league, as he tends to be in his investments. RedBird Capital Partners, led by Gerry Cardinale, recently launched a $500 million special acquisition company focused on sports, called RedBall Acquisition. RedBird has stakes in the YES Network and French soccer team Toulouse Football Club.
The acquisition is seemingly a low-risk, high-reward investment for Johnson, who continues to diversify his life outside of acting. Johnson might also put ESPN at ease, which is attempting to alter or pull out of its XFL rights contract now that founder Vince McMahon is no longer involved.
The Rock In A Nutshell:
— Former University of Miami football player and WWE star.
— Forbes No. 10 Highest Paid Celebrity in 2020, raking in $87.5 million.
— 192 million followers on Instagram; 14.7 million followers on Twitter.
— Co-founder of multi-platform creative agency Seven Bucks Companies with Garcia, which produces the NBC show "The Titan Games," which Johnson also hosts.
— Global partnership with Under Armour since 2016.
— Launched tequila brand Teremana this year.
— Ownership stake in ice cream chain Salt & Straw.
— Ownership stake in Voss Water.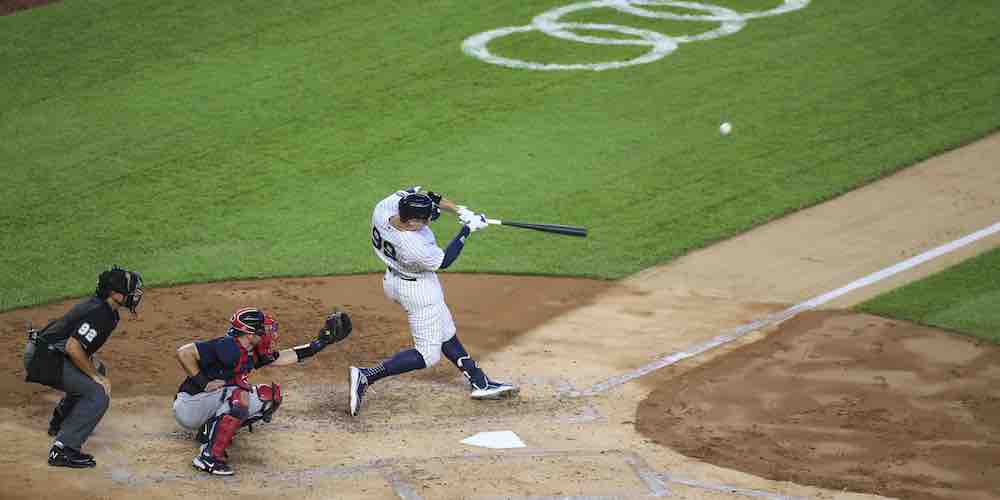 While MLB struggles internally with issues stemming from the coronavirus, its broadcast partners are experiencing a baseball renaissance.
Despite the hurdles presented in the schedule, MLB has drawn well on TV. Opening weekend had more than twice the number of viewers as 2019 and ESPN's first 12 broadcasts averaged 1.16 million viewers, a 34% increase from 2019. The network's Opening Night game drew an average of 4 million viewers.
Fox Sports — which sold 90% of its ad inventory before the season — also had a double-digit ratings increase. Regional sports networks experienced a 31% viewership increase during opening weekend over last year and 25 markets are up 18%.
The ratings boom has been a boon for networks starved of advertising revenue without live sports. In 2019, the regular MLB season generated $196.3 million in ad revenue for national and local networks.
Teams that have gained nearly 50% or more in viewership: 
— Houston Astros
— Los Angeles Dodgers
— Chicago White Sox
— Texas Rangers
— Detroit Tigers
— Minnesota Twins
— Tampa Bay Rays
— San Francisco Giants

The return of professional golf has been a positive beacon for fans of live sports. RBC is proud to be a longstanding supporter of golf in both Canada and the United States.
RBC is also proud to support the communities hosting tournaments like the RBC Canadian Open and the RBC Heritage tournaments with donations now totaling over $20 million.
Visit teamrbcgolf.com and meet each of RBC's brand ambassadors on the PGA and LPGA Tour and learn more about their initiatives to grow the game in North America.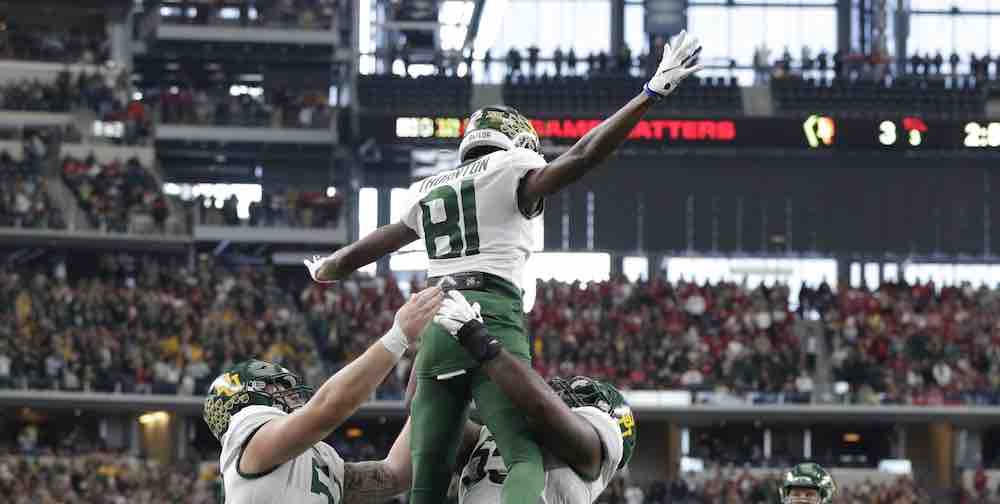 The Big 12 Conference announced its adoption of a 10-game football schedule this year. Along with a nine-game conference slate, Big 12 teams will also play a non-conference home opponent.
A conference championship game could be moved to December 12 or 19. It's the final Power 5 conference to announce its fall schedule.
Broader clarity around the NCAA fall sports season could come as soon today as the NCAA Board of Governors is set to meet. Should the NCAA cancel the fall sports season, the Power 5 is reportedly willing to host their own championships. The championship for the 130 Football Bowl Subdivision programs is also not controlled by the NCAA; it is controlled by the 10 conferences, ESPN, and the College Football Playoff.
Other Power 5 Conference Plans:
— ACC: 11-game schedule with one non-conference game
— Big 10: 10-game conference-only
— Pac-12: 10-game conference-only
— SEC: 10-game conference-only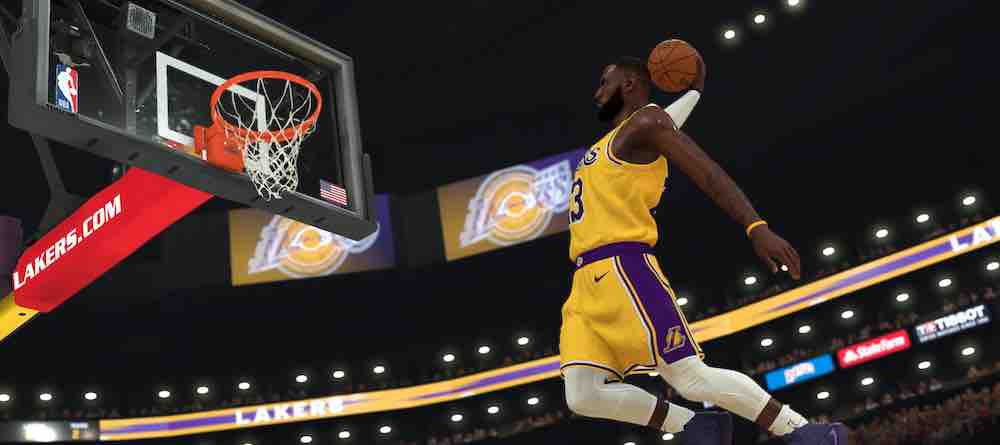 Take-Two Interactive set a first quarter record by growing its revenue 54% year-over-year to $831.3 million, becoming the latest company to take advantage of what has become a red-hot video game industry during the pandemic. Last week, Electronic Arts reported that it had a 21% year-over-year increase in revenue during its latest quarter.
With the results, Take-Two increased its second quarter outlooks, including expected revenue ranging from $750 million to $800 million. The company also saw its digital revenue increase 70%, making up 87% of net revenue.
Take-Two has become known for its sports games, and the publisher will be further leveraging that in the coming quarters. Along with launching its next edition of NBA 2K, the company will release PGA Tour 2K21 this month. Take-Two's first new NFL non-simulation football game – thanks to recent deals with the league and the NFLPA – will come out next year.
SPONSORED
Partner Showcase: Exploring Franchising As A Career Opportunity
Are you interested in a career change? Are you motivated to own your own business? Franchising may be the perfect opportunity for you.
Join us for a webinar on August 26th at 1 PM EST as David Weaver of FranChoice, Rob Stolker of Hummingbird Sports, Wayne Jordan of FirstService Residential, and Jessica Bisher of redbox+ of Bucks County join Joe Londergan of Front Office Sports for a discussion the economic opportunities that franchising presents, especially in the wake of the COVID-19 pandemic.
Interested in Franchising? – schedule a call with David.
"You're getting all these shots of these intense, deep waters and you're kind of like, 'Okay, what's going on?' We wanted to really drive that home, while also letting our fans know: this is who we are" – Savannah Hollis, the Seattle Kraken's social media manager.
Minor League Baseball teams have turned to socially distanced events, reallocating deals with sponsors, and advocating for additional relief in Congress amid losing up to 90% of their revenue without live games.
CC Sabathia signed an exclusive audio deal with The Ringer and Spotify for his "R2C2" podcast with broadcaster Ryan Ruocco, signaling a further push into the sports space for the audio streaming giant.
The NBA G League has tabbed Walnut Creek, Calif. to be the home of its new "G League Select Team," which will star top prospects who choose to forgo college.