Whether it was Tom Brady's "will he or won't he?" retirement saga or the two edge-of-your-seat conference championship games, the NFL owned the conversation for yet another weekend. See you at Super Bowl!
Vegas Closer to Adding F1 to Growing Sports Roster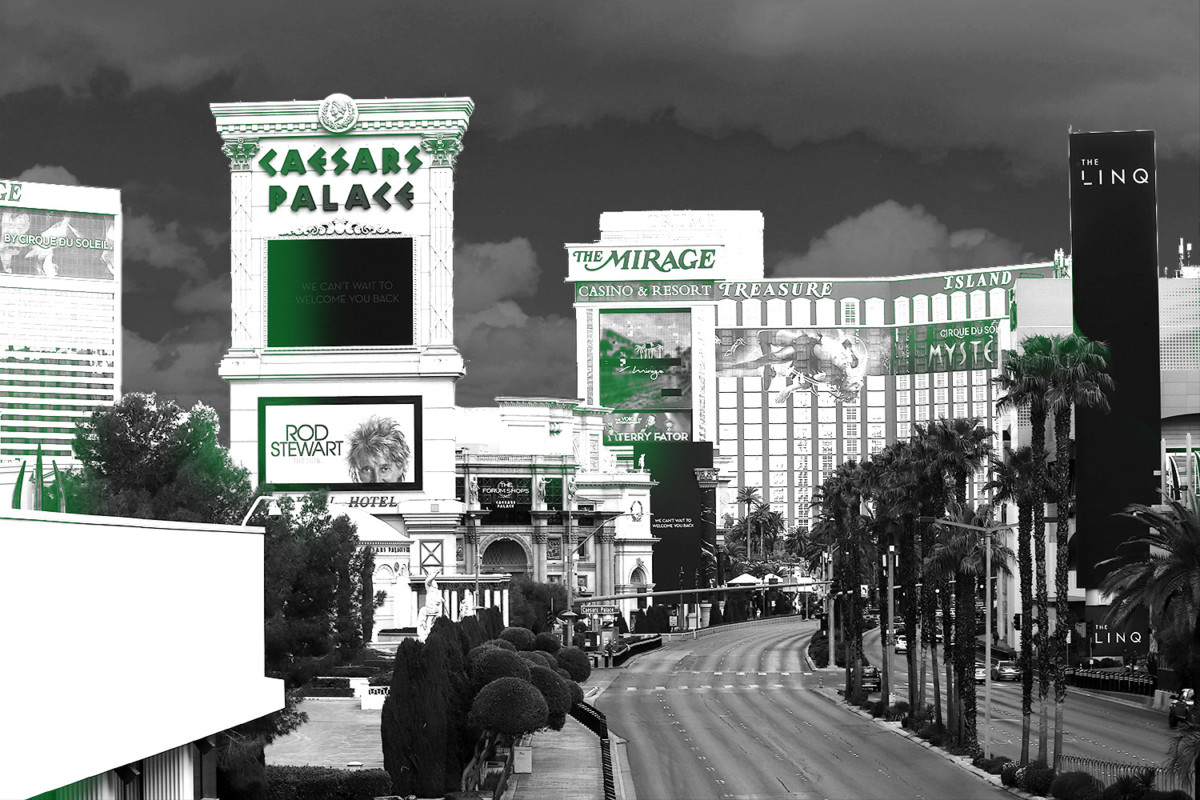 Formula 1 is reportedly closer to bringing a race to Las Vegas and a deal could be announced anytime in the next six months.
According to a report in Sports Business Journal, the two sides are in advanced discussions, and Formula 1 aims to have a race in Sin City by next year.
Between 1981 and 1984, F1 held the Caesars Palace Grand Prix in Las Vegas, which took place in the hotel's parking lot. A new track would reportedly incorporate the strip, specifically around the Bellagio casino's fountains.
Adding to the Austin Grand Prix, F1 has already extended its U.S. footprint this year with a 10-year-deal for the Miami Grand Prix. The race will "generate millions of dollars," according to Miami Gardens mayor Rodney Harris.
F1 also announced a seven-year extension for the Singapore Grand Prix on Jan. 27 and a 10-year deal with Qatar last year.
Race For More Sports
The report comes as Las Vegas continues to expand its reach in pro and college sports.
In the last five years, Vegas has added the NHL's Golden Knights, the NFL's Raiders, the WNBA's Aces, and an NLL team to its roster.
The city is slated to host the 2022 NFL Pro Bowl, the 2022 NHL All-Star Game, the 2022 NFL Draft, Super Bowl LVIII in 2024, and the 2026 College Football Playoff National Championship.
Las Vegas is also in exclusive negotiations to host Major League Soccer's 30th team and is favored for both an NBA expansion team and possibly the Oakland A's relocation.
Overtime Elite Jumps Into The Metaverse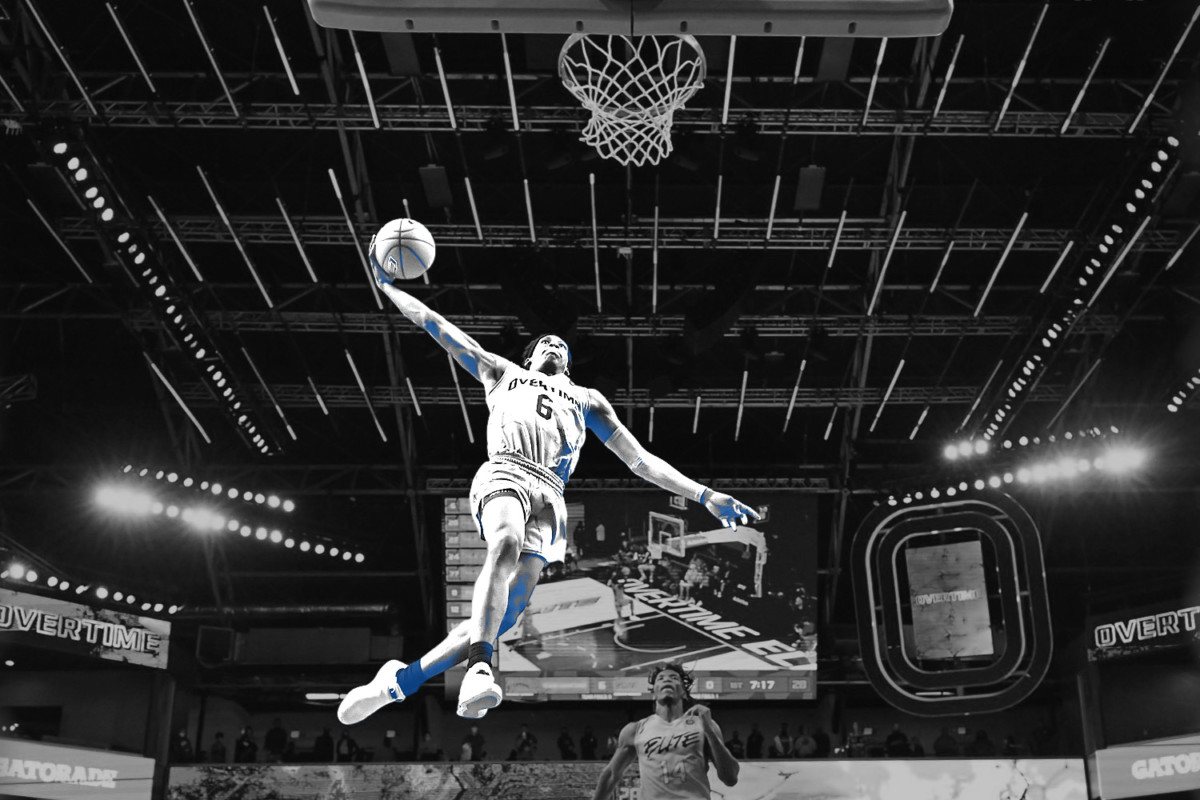 Professional basketball league Overtime Elite has entered a deal with Meta to create virtual reality content for fans.
The Atlanta-based league, which pays its thirty 16-to-19-year-old athletes at least $100,000 annually, is an alternative path to the NBA that offers full health care benefits and a tailored academic curriculum.
Overtime Elite launched last year and the larger Overtime business was valued at roughly $250 million in April following a funding round with investors including Devin Booker, Klay Thompson, Jeff Bezos, and Drake.
Meta will create immersive experiences through the Quest 2 headset, which becomes the official headset of Overtime as part of the deal.
The first experience will be "Dunk Shows," where fans can see live dunk attempts.
After the live virtual show, fans can watch them on-demand through Oculus TV and Horizon Venues — a metaverse event platform created by Meta.
In the future, fans will be offered a range of experiences including behind-the-scenes training and players' academic routines.
The Meta Rebrand
Social media giant Facebook rebranded as Meta in October with plans to shift its focus to the metaverse. It appears the company will gradually kill off the Oculus name as part of that move. Meta purchased Oculus for $2 billion in 2014.
Meta has also announced it will acquire VR fitness company Within.
IN PARTNERSHIP WITH KAULIG RACING
Teamwork and Experience Driving Into 2022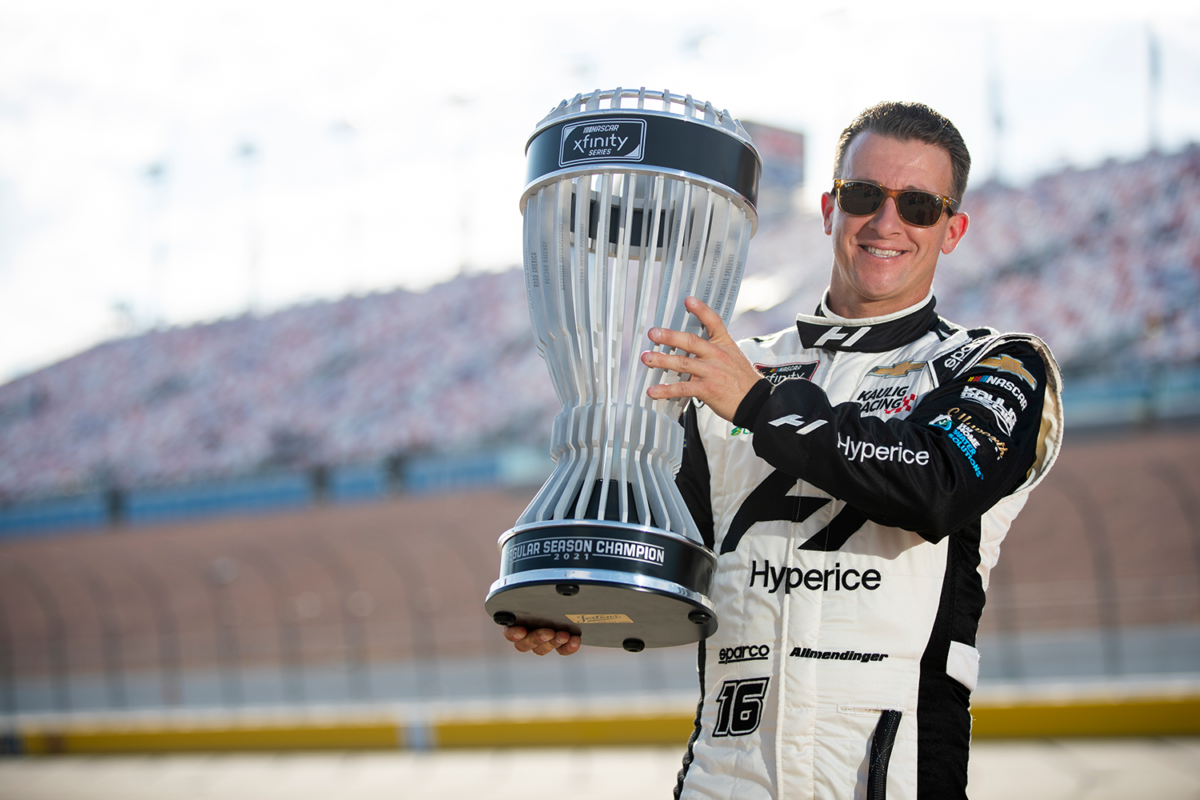 After tabbing Justin Haley for a full-time ride in their inaugural NASCAR Cup Series (NCS) season in 2022, Kaulig Racing is relying on experience for the second charter.
The team will lean on Daniel Hemric, AJ Allmendinger and Noah Gragson to split time in the No. 16 Chevrolet Camaro ZL1 for the 2022 season, all of whom bring valuable NCS experience to Matt Kaulig's up-and-coming team.
Allmendinger has the most starts with 376 starts, followed by Hemric who made 38 Cup starts for Richard Childress Racing in 2018-19 NCS seasons. Gragson enters the fold with only a Daytona 500 qualifier under his belt but five NXS victories in three years, including a dramatic win at Martinsville Speedway in 2021.
Learn more about the No. 16 charter and the entire Kaulig Racing team.
Extreme Networks Grows with Rise of Connected Sports Venues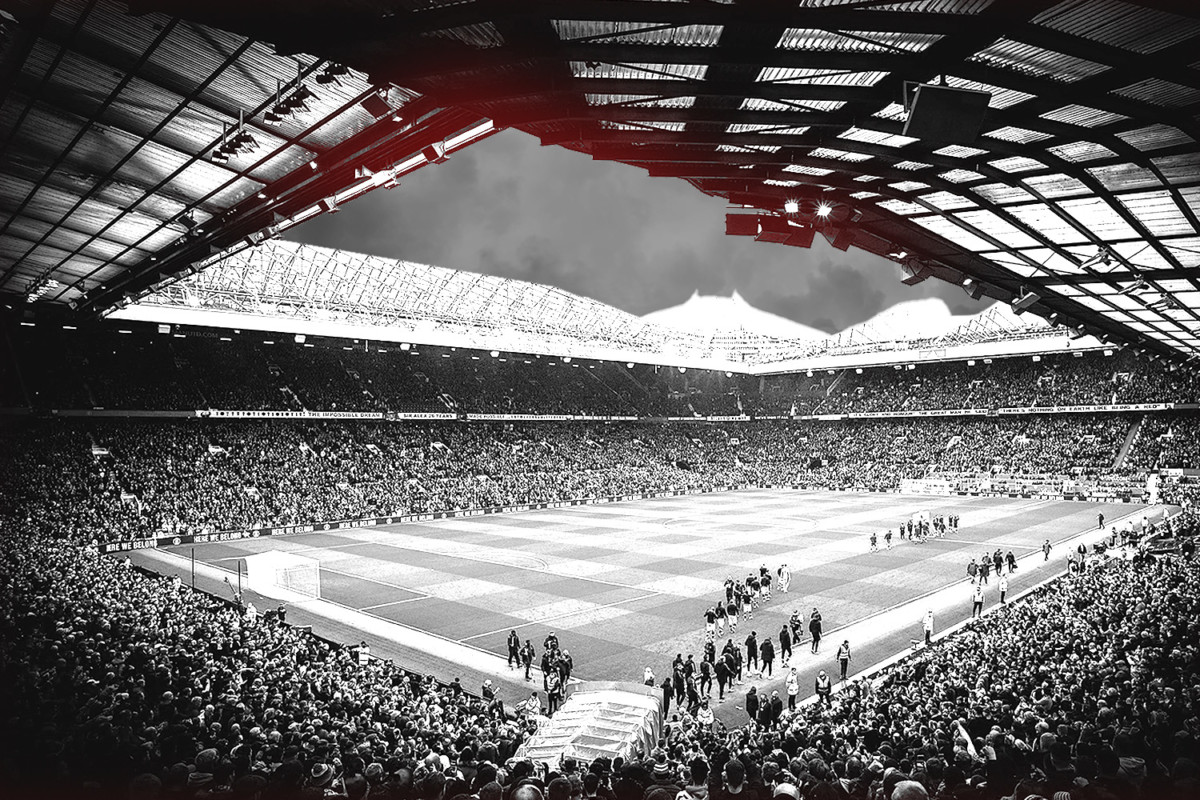 As sports betting, ticketless entry, and cash-free concessions become commonplace in sports venues, Extreme Networks is positioning itself as an essential behind-the-scenes player for many teams and leagues.
The wireless company saw revenues grow 16% to $280.9 million in its fiscal second quarter of 2022.
Extreme also announced partnerships with the NHL (through 2026) and Manchester United as a Wi-Fi network and analytics provider, adding to a list of high-profile partners.
Extreme also has technology deals with:
The NFL, including as an analytics provider for Super Bowl LVI
Major League Baseball
NASCAR
The data provided by Extreme could help Man U and some NHL teams better understand live fan-traffic flow and behavior.
"The club can continuously review and optimize venue management by identifying stadium bottlenecks, overcrowded concessions, and other consumer traffic patterns while gaining insights into fan activity to better customize experiences and pinpoint sponsorship opportunities," Extreme wrote.
High-Capacity Connectivity
Extreme will install Wi-Fi 6 technology in Man United's Old Trafford stadium and certain NHL arenas. The technology, which began rolling out publicly in 2019, allows users to maintain fast browsing and download speeds as more and more people access the network.
Iowa Bill Latest in Movement to Make College Athletes Employees
In the past couple of years, the movement for college athletes' employment rights has rapidly gained steam. Now, even more support has surfaced — this time at the state level.
On Jan. 20, Iowa state Rep. Bruce Hunter (D-Des Moines) introduced a bill stating athletes at public schools in the state should be considered employees. If passed, it would set a new precedent for athlete classification.
The bill would apply to major Power 5 athletic departments at Iowa and Iowa State.
Players could receive wages and other labor benefits.
Salaries would be determined by the Board of Regents, attorney Maddie Salamone told Front Office Sports.
The bill could be a financial game-changer for athletes. Black Power 5 football and basketball players could have each made about $250,000 in salaries annually between 2005-19 if they were employees — a total of $17.3 billion, a previous study found.
Hunter, the ranking member of the Iowa House Labor Committee, did not immediately respond to an emailed request for comment.
Increasing Momentum
The bill is just the latest in a growing number of legal and political avenues to get athletes employment status.
Litigation is pending in the case Johnson v. NCAA, which argues that college athletes are employees under the Fair Labor Standards Act.
The National Labor Relations Board is also considering an accusation that the NCAA misclassified athletes as amateurs after its general counsel voiced support.
Several federal lawmakers are on board, too.
SPONSORED BY RELO METRICS
Maximize Your Sports Sponsorship Outcomes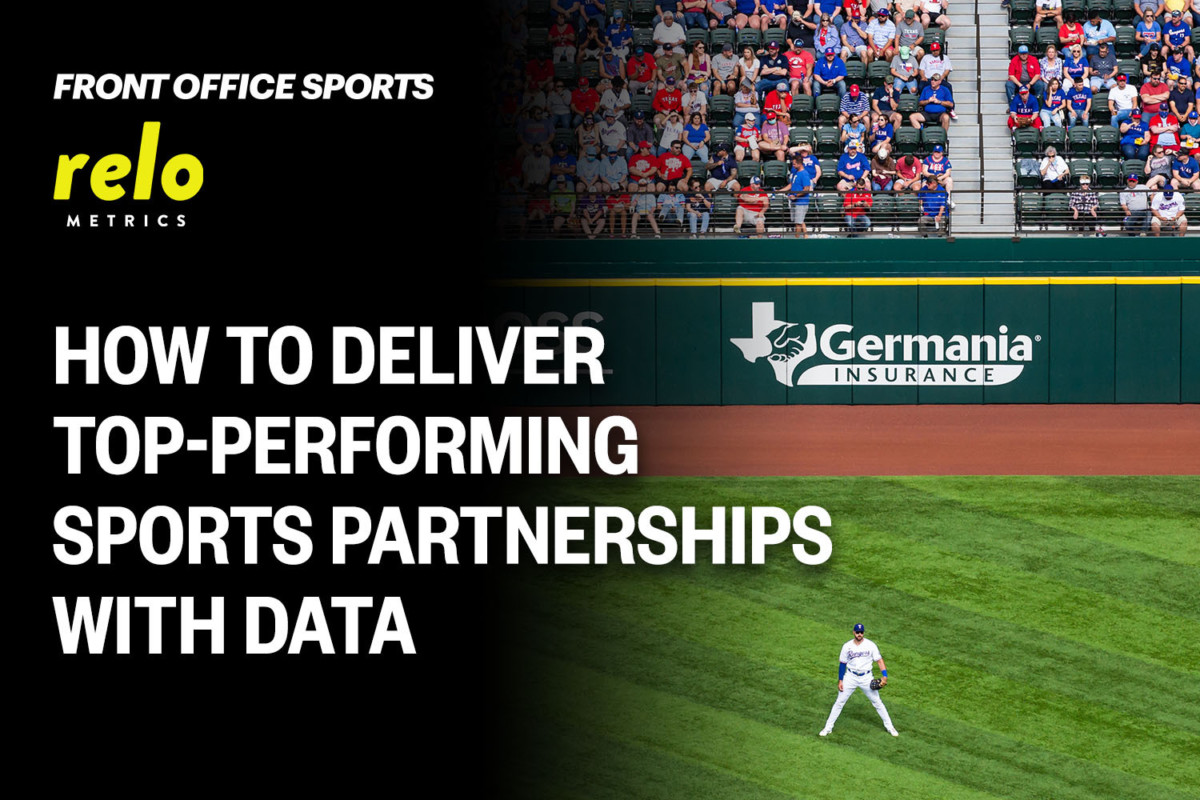 Data has become foundational in today's competitive and demanding brand marketing environment. And yet, many sports marketers are not putting the same emphasis on real-time data when it comes to the measurement of their sports sponsorships.
In our latest webinar, Min Choi (Germania Insurance), Chad Wynn (Texas Rangers), and Brooke Hennon (Relo Metrics) sit down with Adam White (FOS) to discuss how their organizations are using analytics to take control of partnership outcomes.
Join us Wednesday, February 9th at 1 p.m. ET. Grab your seat now.
Disney announced a multi-year

deal

to stream the WWE Network on Disney+ Hotstar in Indonesia.

Akili Interactive, the maker of EndeavorRX — the first video game FDA-approved to treat ADHD — announced plans to go public via SPAC merger with Social Capital Suvretta Holdings Corp.

The Boston Red Sox are the

first

MLB organization with two female coaches following the hire of Katie Krall.

The NCAA's national office staff gave an update at its 2022 convention on the first two phases implemented from recommendations in a 2021 gender equity review of NCAA championships.