Daytona International Speedway: where 30,000 people is considered a small crowd.
Daytona 500 Sets Stage for U.S. Sports
This Valentine's Day, the Daytona 500 has more riding on the line than prize money.
Health screenings, temperature checks and face masks will all be part of the race, in what could be a model for future sporting events.
"It's going to be the largest sporting event that happens in the United States since COVID hit," said Daytona International Speedway President Chip Wile. "We're abiding by every state and federal regulation to ensure the safety of our fans."
In its 63rd year, the event will be limited to around 30,000 spectators — only 30% of the massive Florida venue's 101,500 person capacity.
The pandemic presents one obstacle, but competitive stakes are high as well.
Denny Hamlin could be the first driver to win three consecutive Daytona 500s.
Matt DiBenedetto is looking to give the Wood Brothers their sixth Daytona win.
Bubba Wallace will drive in the first points race for Michael Jordan's 23XI Racing.
Music star Pitbull will serve as the race's Grand Marshal after being announced as an ownership partner in Trackhouse Racing Team, which is making its debut at the event.
While race purses for the event are private, last year's prize money set a record at $23.6 million, with Hamlin collecting roughly $2.06 million.
Streaming Saves Disney Profits From The Red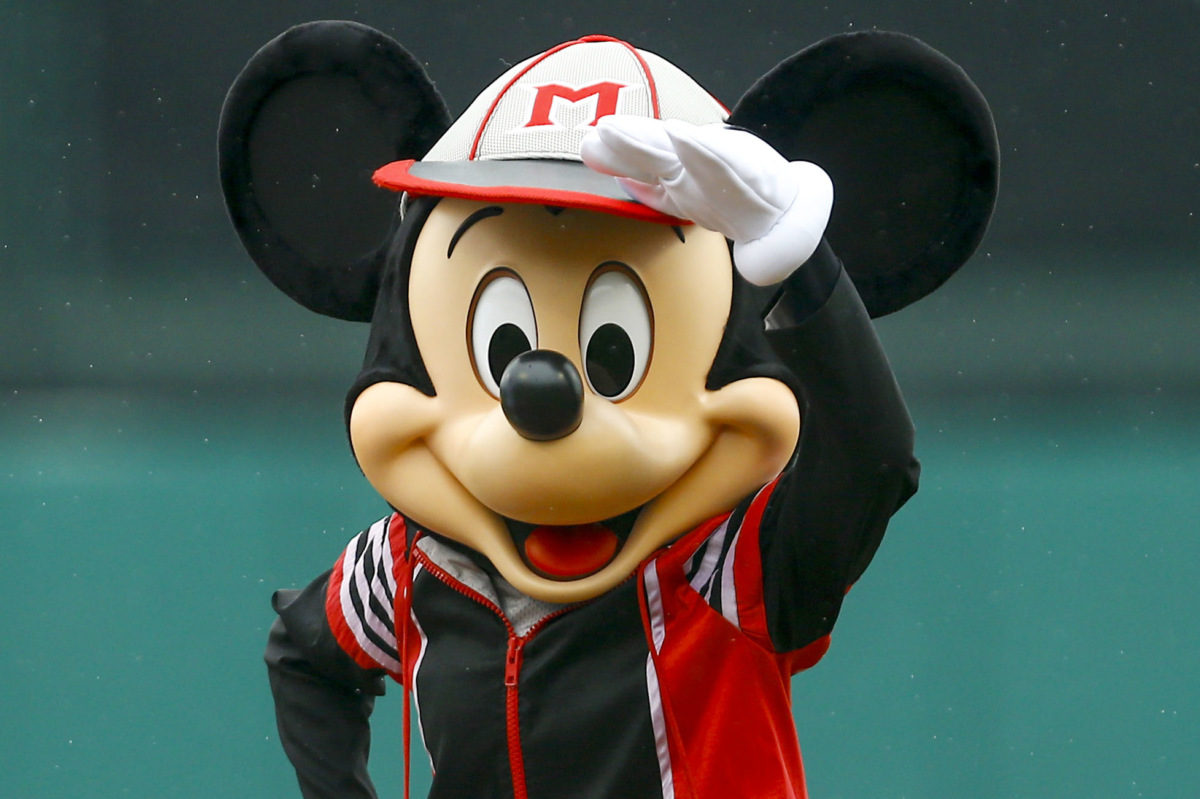 Disneyland is still closed, but Disney+ kept the Mouse afloat.
Disney's theme parks lost $119 million in the final quarter of 2020, compared to a $2.5 billion profit in the same quarter last year, but pre-tax revenue narrowly surpassed losses for the media giant, thanks in part to Disney+'s rocketing subscriber base.
The company eked out $0.02 in earnings per share, far below the $1.17 figure from the previous year, but better than expectations.
Disney+ subscribers reached 94.9 million on January 2, more than tripling over the last year.
ESPN+ subscribers doubled to 12.1 million.
The company earned less than usual from broadcasting college football and NBA games due to decreased viewership.
California's Disneyland has been shuttered for nearly a year, with limited reopening scheduled for mid-March. Disney World, leaning on Florida's more laissez-faire pandemic policies, has been open with alterations since July.
"Disney+ has exceeded even our highest expectations," said CEO Bob Chapek, who noted that the company anticipates a stronger 2021 due to theme parks reopening and the expansion of its cricket-fueled streaming service, Disney+ Hotstar, in Asian markets.
SPONSORED
Virtual Fan Tech Creates New Revenue Streams

This award-winning technology has delivered over 200,000 fans to major broadcast events like WWE, the NFL, US Open and more. Thanks to Virtual Seat, teams and leagues can give their fans those opportunities.
With Virtual Seat, your organization can create new revenue streams and monetize your passionate global audience through:
Ticket Revenue
Sponsorship Opportunities
Merchandise Sales
VIP Experiences
Teams like the Golden State Warriors are already realizing the value that this technology can bring. Virtual Seat is specifically built for live events, and proven on the world's biggest stages.
Pebble Beach Raises Funds With Less Celebs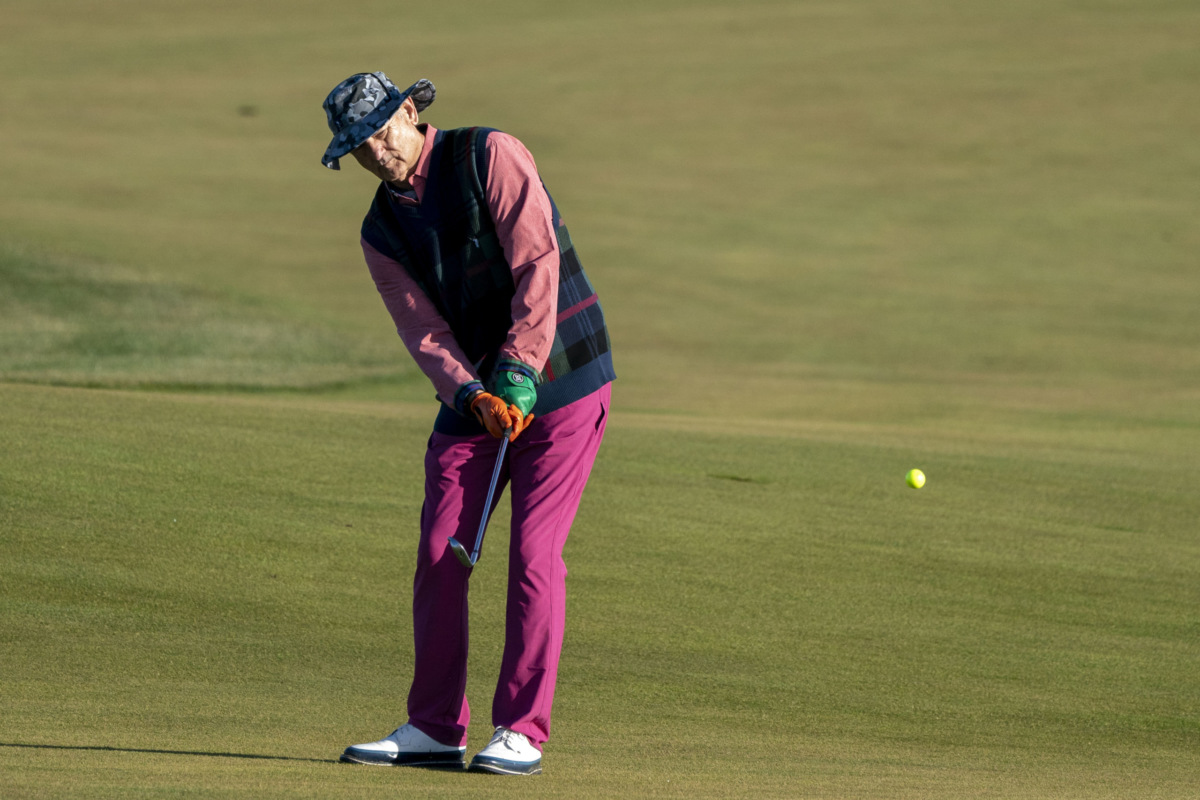 The Pebble Beach Pro-Am is famous for its mix of PGA Tour players and celebrities, who compete in the annual golf tournament that raises millions for charity.
Last year, the event raised $12.3 million that the tournament's host, Monterey Peninsula Foundation, distributed to 250 nonprofits and three California counties. That amount accounts for sponsors, suites, entry fees and other revenue from a four-day golf weekend.
With COVID-19 numbers still high, this year's edition will not see the wide range of executives, athletes and investors — or thousands of paying fans — who normally flock to Pebble.
Only five amateurs, instead of the usual 156, are teeing up: Bill Murray, Larry Fitzgerald, Macklemore, Kira K. Dixon, Kathryn Newton, and Alfonso Ribeiro.
Despite not being able to participate, all of the amateur golfers originally invited still paid their entry fees. AT&T and many other sponsors still made their full contributions as well.
Last year's final-round coverage on CBS averaged 3.51 million viewers. The network is airing the third and fourth rounds again this year — the only way for most people to watch. The Masters, however, will allow a limited number of spectators in April.
Athlete Engagement Through Documentaries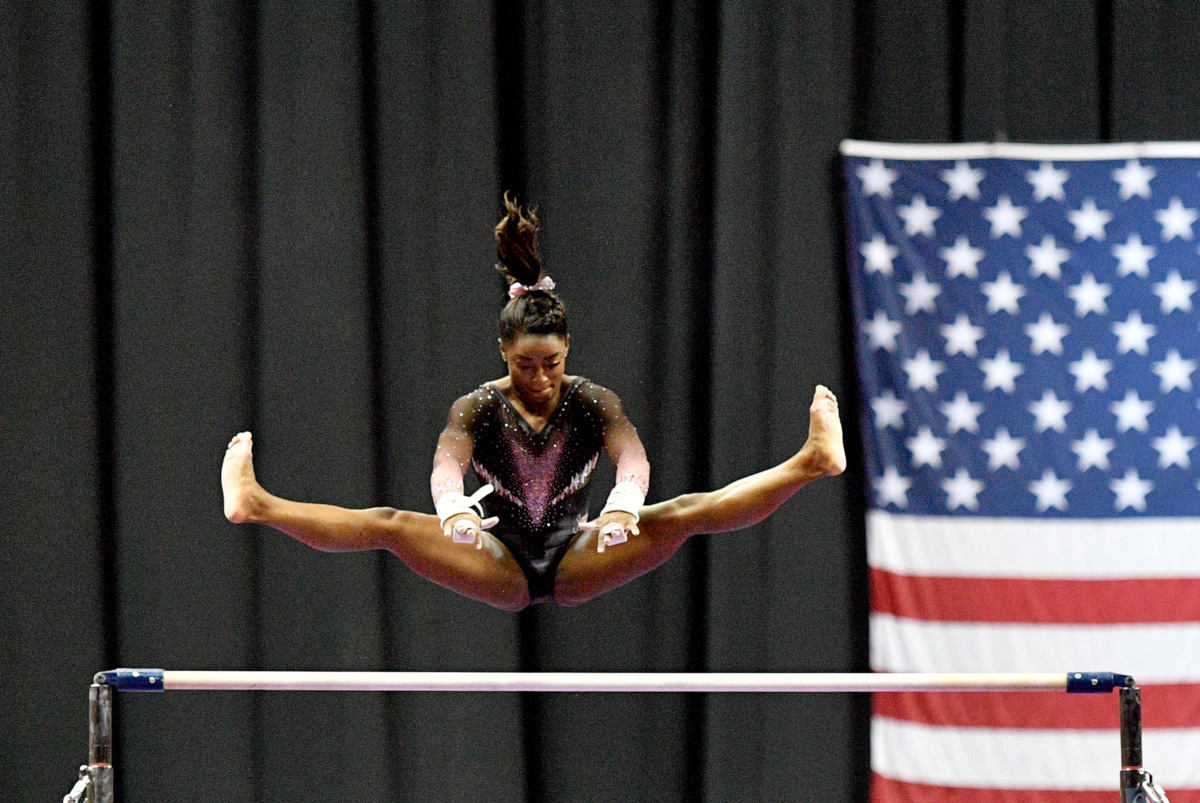 Simone Biles is the latest superstar to allow cameras to document her life.
"Simone vs Herself," produced by Tom Brady's Religion of Sports, will premiere on Facebook Watch ahead of the Tokyo Olympics this summer.
"What's amazing about Simone is that, in the history of sports and certainly the history of her sport, there's never been anyone quite like her," said Gotham Chopra, Religion of Sports co-founder and chief creative officer. "At 23, she's considered the Tom Brady of her sport [age-wise], but she's still the best."
Other recent athlete-endorsed docs:
"Stephen vs The Game" — with Steph Curry, also directed by Chopra for Facebook Watch.
"The Last Dance" — the wildly successful tour de force about Michael Jordan's career with the Chicago Bulls.
"D. Wade: Life Unexpected" — a decade-long examination of Dwyane Wade for ESPN's "30 for 30" series.
"The Carter Effect" — a 2017 documentary on Vince Carter's impact on Toronto, produced by Uninterrupted, a production company co-founded by LeBron James.
Tom Brady has already been the focus of one Religion of Sports series on Facebook Watch, "Tom vs Time," that detailed his 2017 season. Another series, "Man in the Arena," is scheduled to run in nine parts on ESPN+ later this year.
COURSE
Grow Your Knowledge of Athlete Endorsements

Leo Messi. Aaron Judge. Bradley Beal. These are just a few of the superstar athletes that are Pepsi endorsers.
In a free course from Pepsi and FOS entitled "Sports Marketing Essentials", take a lesson from Genesco Sports Enterprises Vice President Adam Nurik and learn how Pepsi approaches athlete endorsement deals and the role athletes play in marketing objectives.
Register now and up your knowledge of a critical part of sports marketing strategy for brands.