The NBA 2K League is giving its teams a chance to make even more money during the 2022 season. The professional esports league announced that it will award $2.5 million in cash prizes — the largest amount in its history.
Maryland Pitches Major Development to Keep Commanders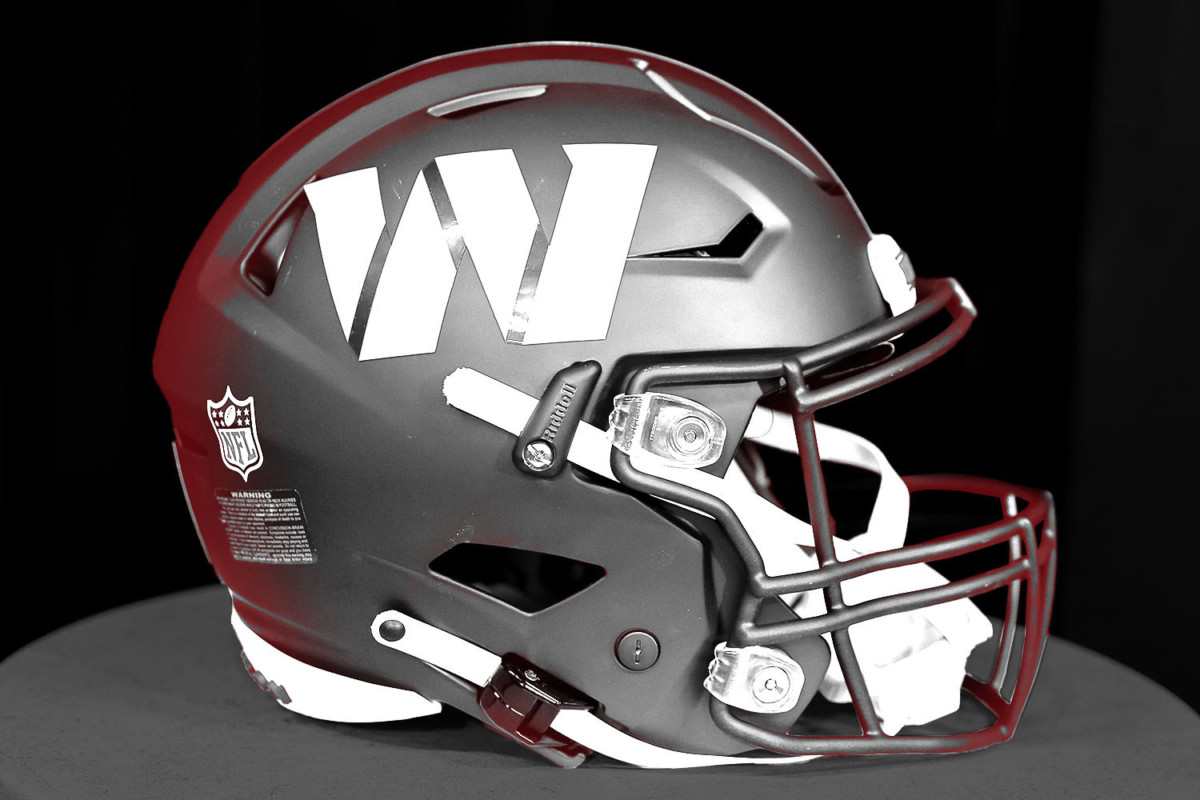 Maryland is interested in keeping the Washington Commanders — but won't seek to match Virginia's offer of $1.2 billion in public funding.
"We're not going to get into a bidding war over them," Maryland Gov. Larry Hogan said on Tuesday.
The state is pitching a new stadium and surrounding development at the site of their current home, FedEx Field, with hundreds of millions in public funds.
Maryland and Prince George's County have proposed a new stadium as part of a development along a 5-mile corridor that would advance team president Jason Wright's social justice goals.
The proposal includes a practice facility, team headquarters, hotel, entertainment district, and community hub.
The team currently owns the FedEx Field site in Prince George's County, Maryland.
Testifying to state legislators Tuesday, Prince George's County executive Angela Alsobrooks called for county residents to not be "left behind like we were in 1997, when a stadium opened with no infrastructure to sustain and no infrastructure to benefit the surrounding community."
D.C. Still Possible?
While Maryland and Virginia can offer more in public funds, Washington, D.C., mayor Muriel Bowser has said she would like to bring the team back to the capital, which it left in 1997.
Rep. Eleanor Holmes Norton, who represents Washington, plans to introduce federal legislation to sell the RFK Stadium land where the team used to play to the city.
However, federal legislators may be getting cold feet due to sexual harassment allegations related to the Commanders and team owner Dan Snyder.
Fox Bet Struggles Amid Ownership Dispute and Poor Reach
Fox Corp.'s desire to be a leader in the U.S. sports betting market has hit a bump in the road as online sports betting platform Fox Bet struggles and faces an ownership dispute with its partner, FanDuel owner Flutter Entertainment.
Fox partnered with Flutter — the world's largest listed gambling group — after Flutter bought The Stars Group, the online gambling company that created Fox Bet, for $6 billion in 2019.
Fox Bet has failed to gain traction in the U.S. betting market due to its poor reach and tech.
The app is only available in four states: Colorado, Michigan, Pennsylvania, and New Jersey.
It has less than 1% of the U.S. online betting market outside Nevada (FanDuel has 40%).
It is operating on an app that "hasn't received the updates required to compete in the U.S.," Wagers.com senior analyst Steven Ruddock told Bloomberg.
The failure to expand has caused a rift between Fox and Flutter due to an inability to agree on a price to exercise Fox Bet's option to purchase 18.6% of FanDuel at an $11.2 billion valuation.
Flutter bought a 37.2% stake in FanDuel from Fastball Holdings for the same value in December 2020. FanDuel and Fox are set to go into arbitration in June to resolve the issue.
Bettor Business
Flutter reported a pre-tax loss of $383 million in 2021 behind efforts to curb gambling addiction but generated $8 billion in revenue in FY2021, a 37% increase year-over-year.
FanDuel pocketed $2 billion in revenue in FY2021, a 113% uptick compared to the year prior.
SPONSORED BY NIKE
How Nike is Moving Sport Forward With a Purpose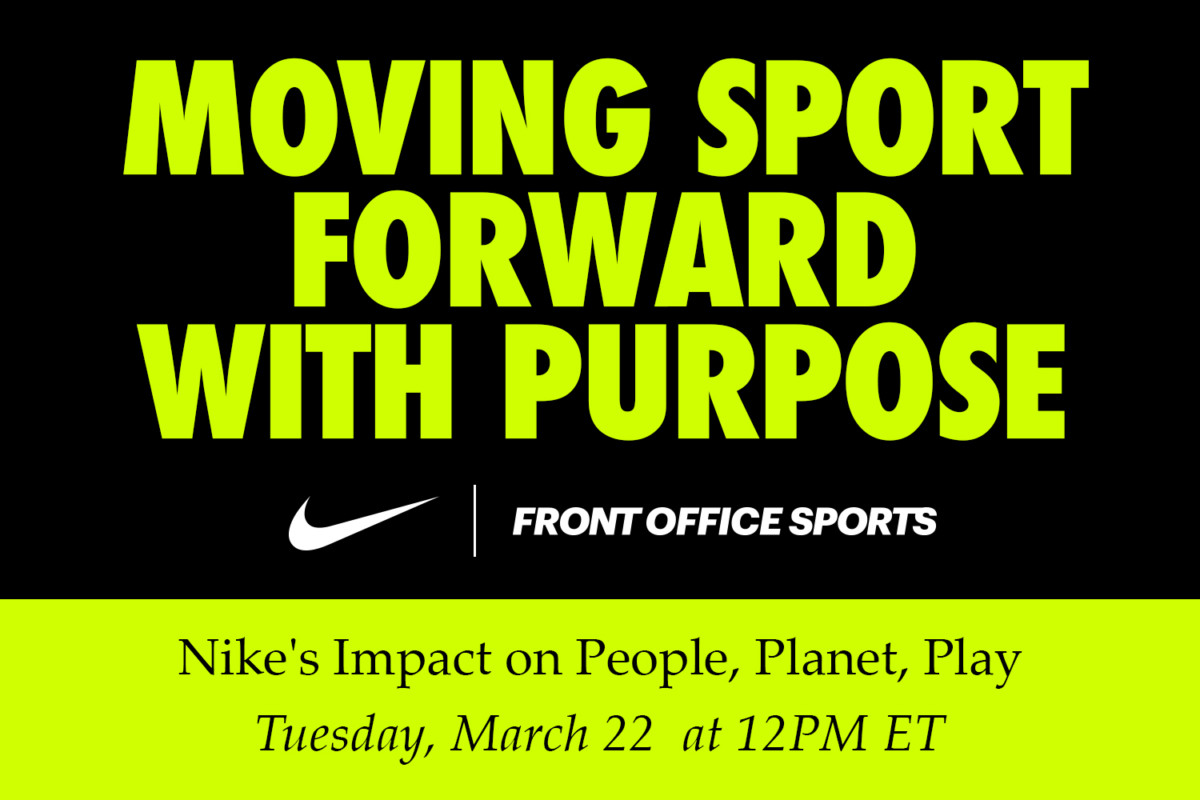 For 50 years, NIKE, Inc. has been moving sport forward with a purpose. And since 2002, the company has publicly shared its social and environmental impact.
Committed to bold and ambitious targets as a company, Nike believes in transparency and holding itself accountable to ensure progress.
In our next event, Moving Sport Forward With Purpose: Nike's Impact on People, Planet, Play, Front Office Sports Editor-in-Chief, Ernest Baker speaks with Vanessa Garcia-Brito, VP of North America Communications at NIKE, Inc., to discuss the company's FY21 Impact Report and hear how Nike is tracking against its 2025 targets focused on People, Planet and Play.
Sign up for an email reminder before we go live on LinkedIn.
Players Capitalize on NIL During March Madness for First Time
The NCAA Division I basketball tournaments are the biggest stage in college sports aside from the College Football Playoff.
Thanks to name, image, and likeness rules, athletes can monetize that stage for the first time — and already, men's and women's players have begun to capitalize.
Yahoo Sports inked a deal with Gonzaga's Chet Holmgren and Duke's Paolo Banchero to promote its men's basketball bracket challenge.
Official NCAA sponsors are participating: Dollar Shave Club made Gonzaga's Drew Timme — and his famous mustache — a "chin-fluencer," while Great Clips enlisted Stanford's Cameron Brink to promote the brand.
Wingstop partnered with 11 women who play the wing position.
Bedding company Sheets & Giggles partnered with five male and female players who are the most "well-rested," or have played the fewest minutes for their teams so far this year.
Regular Season NIL
Before March Madness tipped off, college basketball players were already among the most coveted athletes for NIL, according to data from Opendorse.
By the end of February, both men's and women's basketball ranked in the top three sports for NIL compensation. Women's players earned 18.5% of total compensation, while men's players earned 15%. Division I athletes made an average of $561.
Abercrombie & Fitch Stretches Into Activewear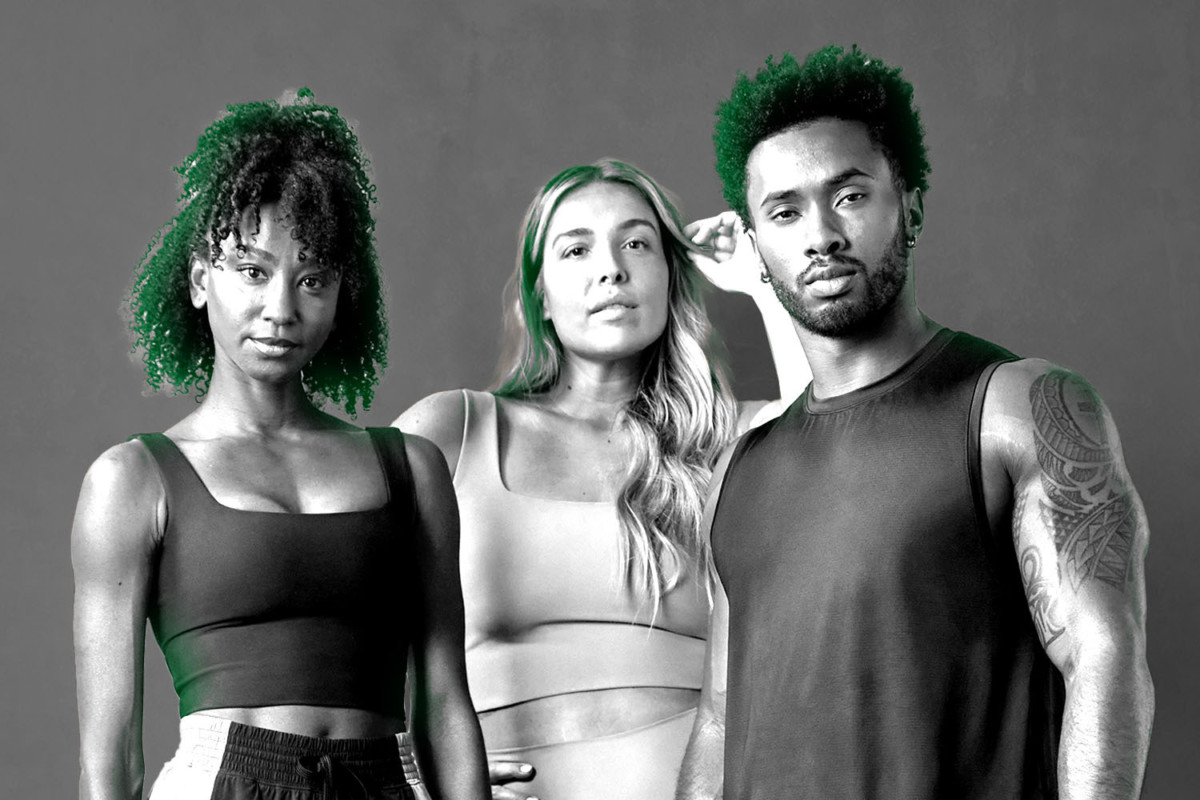 As Abercrombie & Fitch reinvents its brand, the apparel company is jumping into activewear with a new sub-brand, YPB, which stands for "Your Personal Best."
YPB, which includes activewear and accessories for men and women, is a byproduct of research on models of all body types, as well as focus groups with fitness and lifestyle influencers and customers.
"They're looking for fashion-forward activewear that actually performs, looks good, and combines quality with value," global brand president Kristin Scott said.
Abercrombie & Fitch is the latest commerce company to launch its own activewear brand as more people work from home — activewear accounted for 40% of all online sales in 2020.
Last year, sporting goods store Academy Sports + Outdoors launched its own women's activewear collection, Freely, which expanded last month to include girls pieces, too. In March, Dick's Sporting Goods unveiled VRST, a men's activewear brand.
Allbirds, known for its sustainable footwear, launched its first sustainable activewear line in August. Foot Locker announced LCKR, its first private apparel label since exiting the category three years ago.
Target launched All In Motion in January 2020, which reached $1 billion in annual sales its first year.
Peloton launched Peloton Apparel in September, its own private activewear line.
Active in the Market
Earlier this month, Abercrombie & Fitch's full-year earnings featured a 19% year-over-year increase in net sales to $3.7 billion, with digital net sales accounting for 47%, or $1.7 billion, of that number.
SPONSORED BY TICKETMASTER
Innovations in Ticketing to Meet the Modern Fan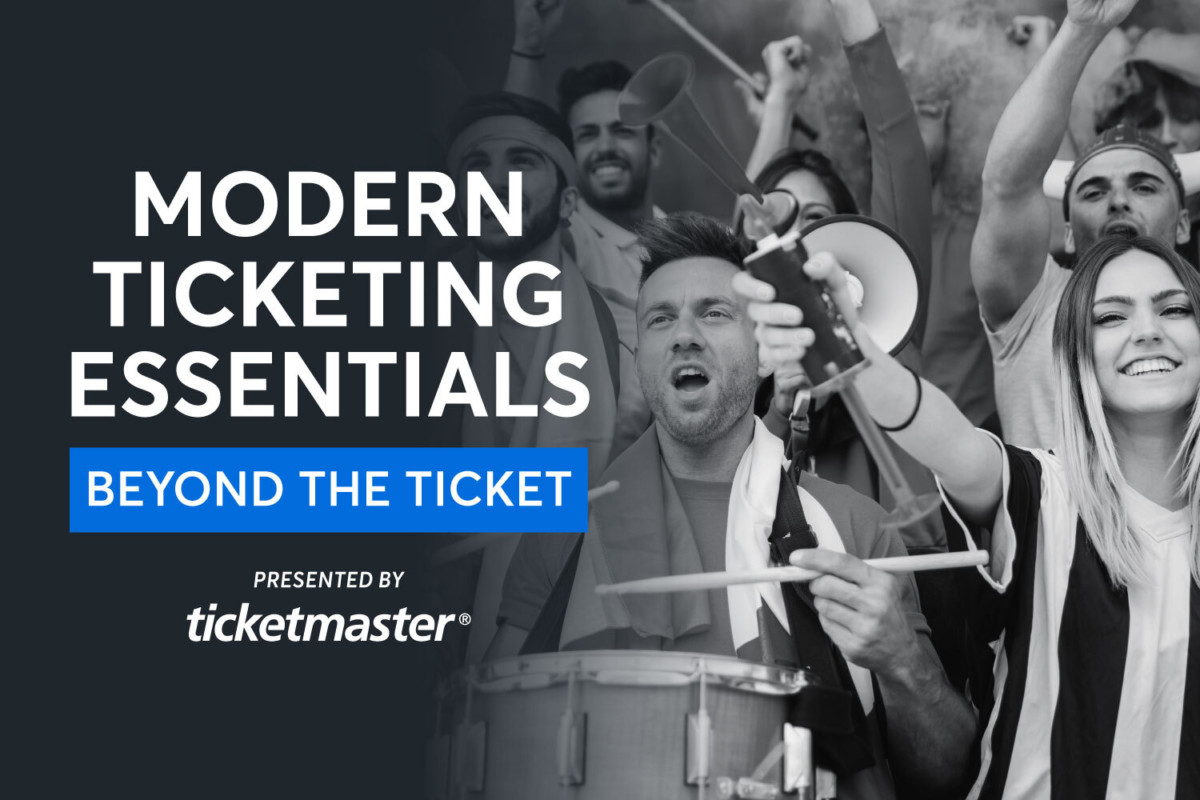 Now more than ever before, fans are craving immersive experiences that offer once-in-a-lifetime opportunities. The fan landscape is evolving, and it's up to teams, venues, and companies to grow with the next generation of fans.
That's why Front Office Sports has partnered with Ticketmaster to bring you our latest course – Modern Ticketing Essentials: Beyond the Ticket. This free online course discusses the best ways to elevate the fan experience, including how to personalize the fan journey, implement data strategies, leverage NFTs and forge strong distribution partnerships.
This six-lesson course will help you learn how to evolve in order to attract and retain fans for years to come, from first-time event attendees to lifetime season ticket holders.
Upon completion, you'll earn a verified digital certification badge to display on your LinkedIn profile. Register now!