The Walt Disney Co.'s ESPN and ABC are bracing for a steep double-digit drop in television viewership for the NBA Finals between the Los Angeles Lakers and Miami Heat.
Entering Game 4 on Oct. 6, this year's Finals matchup between LeBron James' Lakers and Jimmy Butler's Heat is averaging 6.71 million viewers, down 50.3% from the same point in last year's Toronto Raptors-Golden State Warriors matchup.
The underperforming 2020 Finals are setting TV records for all the wrong reasons. ABC's exclusive coverage of Games 1, 2, and 3 ranked as the least-watched NBA Finals games on record, according to Sports Media Watch.
Game 3 on Sunday (10/4) averaged 5.94 million viewers, down 56%
Game 2 on Friday (10/2) averaged 6.61 million viewers, down 52%
Game 1 on Wednesday (9/30) averaged 7.58 million viewers, down 43%
Going into the first-ever NBA Finals amid the COVID-19 pandemic, ESPN and NBA executives privately expected a drop in audiences and TV ratings.
But few expected a series starring James, the league's biggest star playing for a marquee franchise in the nation's second-biggest TV market, to lose half the audience from last year.
However, the 2020 Finals are not over. The Heat's victory in Game 3 gave hope to ESPN and the NBA that this year's Finals will reach at least 6 or 7 games. Networks like ABC really start making money ad-wise when series go beyond Games 5.
Douglas Pucci, a sports TV tracker for Programming Insider, called this year's audiences "alarmingly" low. "They're meager," he said.
The league and ESPN/ABC are grappling with a perfect storm of pandemic challenges.
Start with timing. Typically played in June, the NBA's primetime games "pretty much control" the sports calendar that month, said media consultant Brad Adgate, since they mostly compete against daytime events like the U.S. Open, Belmont Stakes or even World Cup soccer matches.
But COVID-19 forced the NBA to push the 2019-20 season back several months; then play all its games in a neutral "bubble" in Orlando with no fans in attendance.
The result? This year's NBA Finals are competing for eyeballs with the NFL, college football, and MLB playoffs. ABC's Game 3 coverage went up against NBC's "Sunday Night Football" with predictable results.
"Going up head-to-head with the NFL and MLB postseason is a first — and the competition has had a negative effect on audience delivery," Adgate said.
With TV audiences down nearly across the board, Disney's ability to market and promote ABC's Finals coverage has also been "minimized," he added.
Election coverage is also drawing viewers away from sports to cable news. ABC's telecast of Game 2 on Friday, Oct. 2 was overshadowed by news that President Donald Trump had tested positive for the coronavirus.
"The relentless news cycle, the debates, the pandemic sweeping the White House, Trump's tax returns and the upcoming election is all-new competition for the NBA Finals and cannot be helpful," Adgate said. "The most popular cable nets in primetime have been Fox News, MSNBC and CNN."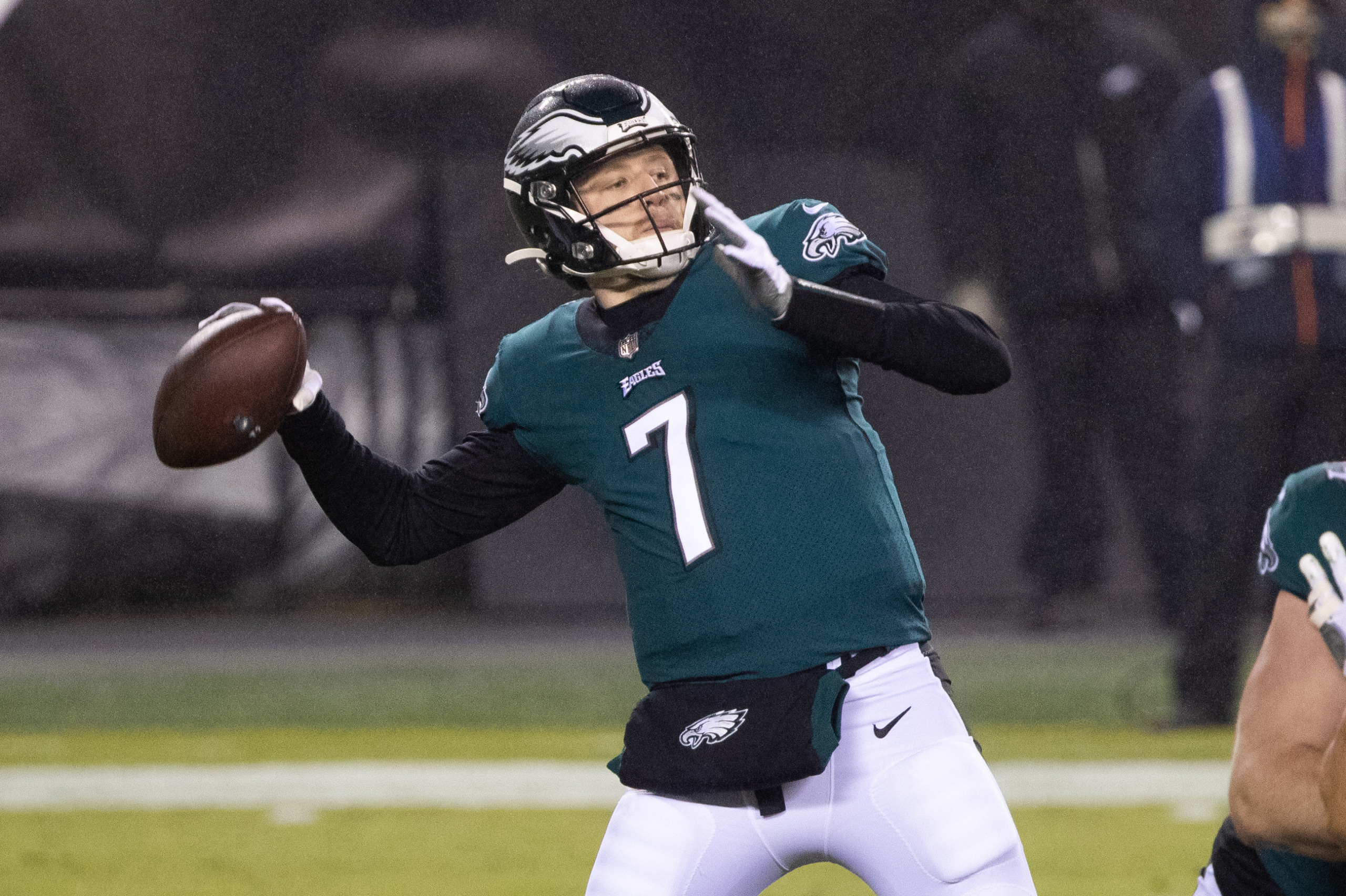 NFL TV Tracker: A Weekly Look at NFL Viewership
The NFL suffered its first TV drop in three years, as average game audiences for the 2020 regular season fell 8% vs. 2019 season. The decline came after two straight years of 5% increases.
October also means playoff baseball. The New York Yankees and Los Angeles Dodgers are favored to meet in the Fall Classic. These World Series contenders are pulling would-be NBA Finals viewers away from basketball in the nation's two largest TV markets.
The NBA has also been "unlucky" when it comes to current events, Pucci added. "With the president getting the coronavirus, a lot of people have had their minds on that. They got unlucky with that particular news," he said.
Similar to the NFL's 4% audience drop during the first three weeks of its 2020 season, ESPN/ABC's numbers are still relative compared to what else is on TV.
The NBA Finals are still winning most of the nights, hitting their target demos in the advertiser-coveted 18-49 audiences and generating some of the biggest TV audiences since the Super Bowl and Oscars.
As one source put, it might not have been realistic for ESPN/ABC and Turner Sports' TNT to expect normal NBA playoff numbers during an abnormal time.
"We're tipping off playoff games at 2 p.m. on a Tuesday. This schedule was not made for ratings; it was built for health and safety," he said.
Adgate chooses to look on the bright side: "The NBA Finals ratings could be lower if there were no LeBron and marquee LA Lakers in the Finals."