Dr. Matt Provencher's route to becoming Fox Sports' first athlete injury and performance analyst included a run with the Navy SEALS.
To be more precise, Provencher was the lead orthopedic and sports surgeon with the Navy Special Forces during his military career.
"We were doing some pretty cool stuff, but we're finding men and women in the military were kind of breaking down," said Provencher, a surgeon at the Steadman Clinic in Vail, Coll, who specializes in shoulder and knee injuries. "From a human physiology, performance and wellness standpoint, we weren't there. I don't think anyone was there. We needed the folks who were so well-trained — all the way up to the highest, elite Navy SEAL individual — to function at their best. We had to have the data, the information, to identify where the gaps are."
He helped establish a program to track everything from sleep to workouts to identify data points that create a predictive performance and recovery system. When Provencher left the Navy after 15 years in 2015, he took that data-driven mindset to private practice and a three-year run as the team physician of the New England Patriots.
Now he's taking it a step further as an analyst, a hire that Fox Sports executive David Katz told Front Office Sports could be "an industry game-changer" like the hiring of former NFL official and head of officiating Mike Pereira a decade ago.
"Matt's data-driven insights, as our first injury and performance analyst, provide another key innovation in the way we serve fans," said Katz, executive VP and head Fox Sports Digital. "Millions are watching every weekend with hometown rooting interests and fantasy teams connected to the action, so our job is to deliver all the informed perspective we possibly can."
Front Office Sports: There have been medical experts used in sports for years, including former Washington Football Team player-turned-surgeon Mark Adickes. Your role is a bit different and it comes at a time when betting is becoming increasingly legal to do in the U.S. Is there any type of burden on you since what you say could be used by bettors?
Matt Provencher: What we are trying to do is put fans first. When you arm fans with information, they are going to do a lot of different things with it whether it's talk around the water cooler or make a small side bet with their buddy or try to win their pizza party fantasy league. I'm going to be transparent and bring information as best I know. The reality is, we don't always know.
FOS: How was your run with the Patriots?
MP: I got out of the military and [Patriots owner Robert] Kraft and [head coach Bill] Belichick hire me. I found out that they had a reasonable program there, but it didn't come close to even holding a candle to what we had at the Navy SEAL institutions. So, we really tried to take it to the next level with the Patriots. I put together what I call a kind of a competitive medical advantage for the Patriots. I was trying, again, to emphasize wellness, and injury prevention. I just didn't want to come in and deal with your knee strain. We want to deal with knee strain or hamstring [injuries] before they happen or an ACL before it happens. You don't want those devastating injuries.
FOS: I'm sure Belichick, whose father was a legendary football coach at the Naval Academy, loved to chat you up.
MP: Oh yeah. His dad actually coached my dad football.
FOS: Exactly what type of fitness trackers did you use and are most utilized now by the NFL?
MP: We used Zephyr and Catapult. The Catapult systems were basically adopted by the league. It has GPS [and an accelerometer] placed in the player's pads. After each practice, there were like two gazillion data points. What do you do with all that stuff? The data is only good if you're asking the right question. The other issue is on the NFLPA side. There were certain things that were not allowed. You had to be super sensitive to that.
FOS: There's been injuries involving some prominent players, some have hypothesized because of the lack of the preseason due to the pandemic. Do you think the lack of a preseason could make players more injury-prone?
MP: Certainly. Week 2, there were quite a few injuries. If you look overall and add in the first couple weeks of the season, it's probably not much different from what you would have had in years past. It's just compressed
Provencher, who will lend insights to Fox Sports' digital platforms, spoke with Front Office Sports about his new role.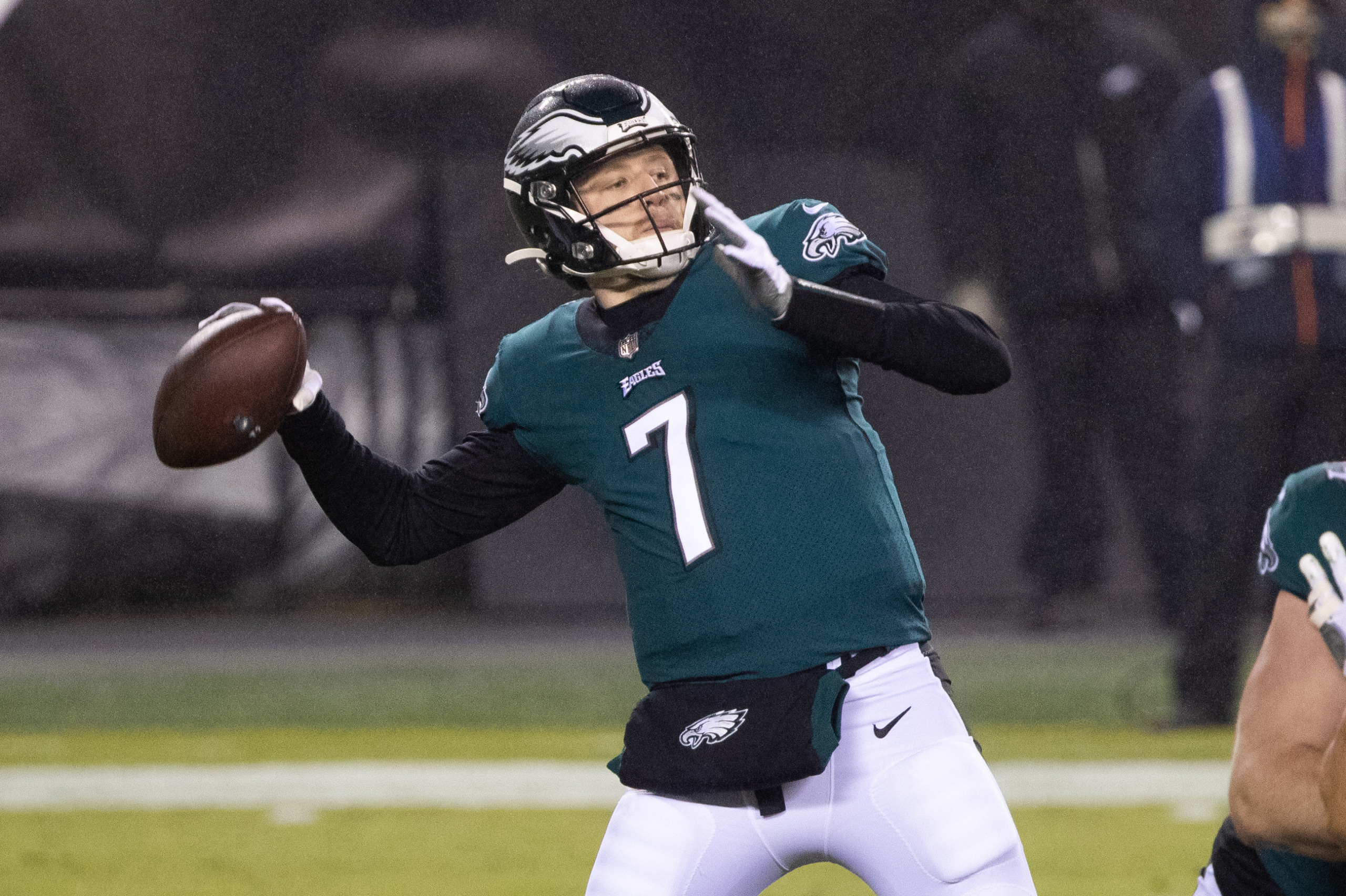 NFL TV Tracker: A Weekly Look at NFL Viewership
The NFL suffered its first TV drop in three years, as average game audiences for the 2020 regular season fell 8% vs. 2019 season. The decline came after two straight years of 5% increases.
FOS: A little off-topic, but what are your thoughts on icing injuries? Some recent research has stated it could do more harm than good.
MP: Not all ice is created equal. I mean, you have bagged ice with the air sucked out and put it on the knee or below shoulder that you see in sporting events from high school to the pros. Then you have ice with compression, which used at the right time is a better modality. There's an appropriate inflammation response we need to heal. It's injury-specific. Just throwing a bag of ice on something, you know, I think we're smarter than that.
FOS: Back on the topic, here's a scenario: A player gets hit in the side of the knee, something that could be an MCL injury. It just happened, there's not much info immediately available. How would you handle that?
MP: The first thing is putting it in context. We'd want to know what other [injury] issues that player has had. Hopefully, it's not a player like Gronk [Rob Gronkowski] who's had a prior ACL reconstruction. You just try to interpret the issue as best you can. That's hard to do because there's no way to do that from video. You can't watch it say it was a Grade 2 MCL before an exam, and I've done that thousands and thousands of times on the sidelines. We aren't going to be able to get to that level of detail.