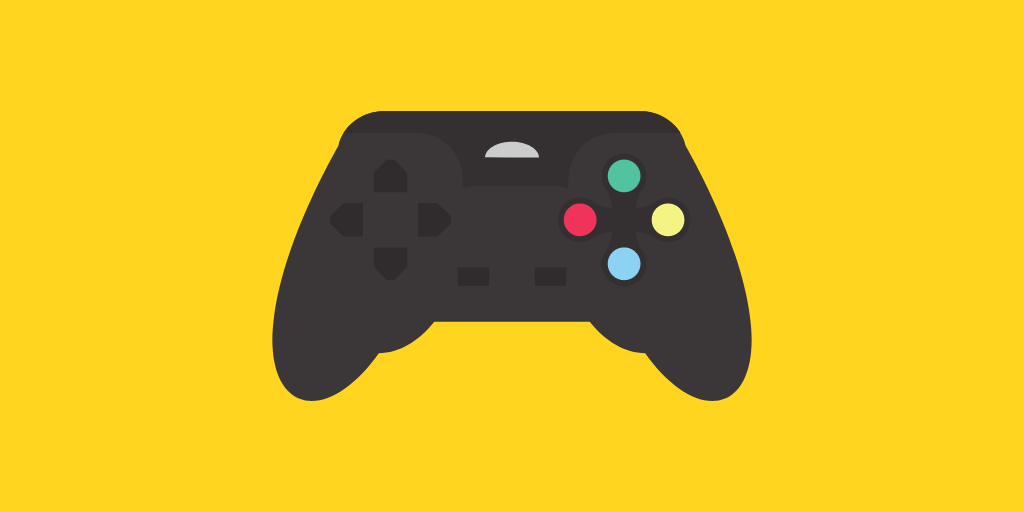 The esports industry — or "competitive video gameplay" — is continuing to surge, having brought in $1.5 billion in revenue in 2017, according to a report from statistics company SuperData. Based on that trajectory, the industry could generate a whopping $2.3 billion in 2022. Epic Games, one of the industry's giants, released "Fortnite" in 2017 and reported a record-high YouTube livestream audience of 1.1 million simultaneous viewers.
Meanwhile, on average, young gamers (ages 18-25) worldwide spend an average of 3 hours, 25 minutes each week watching other people play video games online, which is nearly an hour more than is spent watching traditional sports.
SEE MORE: Study Confirms Esports Has Graduated to the Big Leagues
So, clearly, the power of esports is certainly being felt.
In 2017, the NBA announced the launch of its very own NBA 2K League, initially with 17 of the 30 NBA franchises who would have their own squad. The city of Arlington, Texas is even building a $10 million,100,000 sq. ft. esports venue. Despite this massive business boom, being involved in the industry is far more than just playing games. In fact, marketing and social media roles made up of roughly 30 percent of esports job postings on HitMarkerJobs.com, an esports job site.
Are you wondering about different opportunities or career paths in esports? Here are three practical tips on how to break into the field.  
Become Part of the Esports Community
"The industry isn't a closed door; it's so community based," said Derek Watford, an esports consultant and co-founder of High Point Gamer. Like many other fields in sports business, esports is a relationship-driven industry.
"There are not a ton of traditional job postings. Many (esports professionals) got there because they were doing it on the side and built relationships," said Watford. "You can start by attending competitions, jumping on Twitter chats, commenting on YouTube or Twitch, or producing your own content on Instagram or written blog posts. Don't look at the industry from solely a professional standpoint, but a social standpoint. You have to be able to build rapport and connect with people. The movers and shakers in the industry are the ones who broke out of the mold."
SEE MORE: Hyundai's NFL Efforts Help Power Brand's Marketing Initiatives
Roles within the industry are not so different from other fields in sports business, as commentators, team managers, social media marketers, journalists, and analysts make up a majority of the industry. But waiting on an esports team or gaming company to call you isn't the best strategy.
"Give the industry something to reference you by," Watford said.
Your brand can open doors that you thought wouldn't open. The choice is yours.
Find Roles Behind the Scenes
Derric Franklin, general manager and coach for the Miami Heat's 2K League Team, Heat Check Gaming had a unique journey breaking into the field.
After spending nearly eight years in the Army, Franklin began playing NBA 2K16 and quickly transitioned to becoming a competitive player, operating under the persona "Famous Enough," looking to inspire people to just be themselves.
[mc4wp_form id="8260″]
After a major NBA 2K tournament, Franklin noticed how quickly the excitement ended following the tournament and wanted to keep the momentum going. After a series of interviews, Franklin eventually connected with Michael McCullough, EVP of marketing for the Miami Heat.
SEE MORE: Carolina Hurricanes Put Local Emphasis on New Marketing Initiatives
"He offered me a position and we started by drafting a team (for the inaugural NBA 2K League) in February and would go on to reach the finals. As the general manager and coach, I'm dealing with guys where this is their first job or first time away from home. Helping them maintain their diet and exercise is vital to how they perform," said Franklin.
Managing people, creating a culture, and getting the best out of his players sounds like the job description of any CEO or head coach. Esports is no different.
Outside of managers, Franklin eluded to the importance of branding, stating that "content creation and social media are important (in esports). If you're not being talked about, you can die really quick. It's not just about playing. There's so much going on in behind the scenes."
Looking for specific behind-the-scenes roles around social media, marketing, operations or commentating? Check out Hit Marker Jobs, Rekt Jobs or the Front Office Sports Job Board for the latest esports job postings.
Competitive Gameplay Is Not For the Faint of Heart
Dreaming of sitting in your basement playing video games all night? While that might sound great, out of all the roles in esports, players have the shortest lifecycle.
For example, a typical day in the life of Jalen Jones, a player for Heat Check Gaming, begins at 5 a.m. with a workout, breakfast, and film study. Around noon, team meetings begin along with practice, a break for lunch and additional film study with dinner and more practice to follow. Most days end after midnight.
If that wasn't enough, teams travel nearly every weekend over the course of a season, practicing five days a week and competing and traveling for the other two.
"Make sure you have a backup plan. The chances of this happening (making a competitive team) is crazy," said Franklin.  
For example, Overwatch, a game from Blizzard Entertainment,  is centered around competing and teamwork.
"Focus on building a team and be good on your own. Know your position. Are you a support character, a killer, etcetera? No one really wants to be a support character, but they can go on to have great careers," said Watford. In the words of LeBron James, "if you don't want a role, play tennis or golf."
[mc4wp_form id="8260″]
Despite the odds, there is no doubt that esports have given access to anyone with the time and talent to build a career in video games. Paths into the industry vary between players, commentators, journalists, analysts, managers, and others — but one thing remains the same, just like any other industry: You can start your journey now.