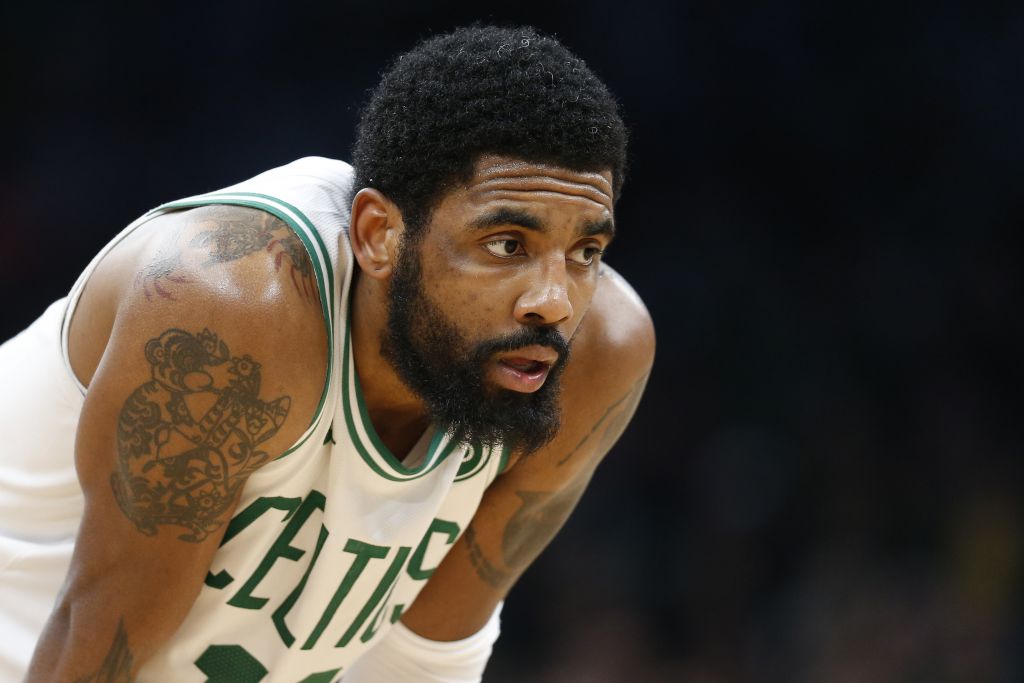 Kyrie Irving is expected to sign with Roc Nation, according to multiple sources with knowledge of the situation.
Irving, who was most recently repped by Jeffrey Wechsler of 24/7 Sports Management, joins an NBA client roster at Roc Nation that includes the likes of Kevin Durant, Josh Hart, Justise Winslow, Danny Green and Caris LeVert.
The switch in representation comes on the same day that Irving took the first step toward his prospective free agency this summer.
According to Shams Charania of The Athletic, Irving is not opting into his $21.3 million contract for the 2019-20 season and will become an unrestricted free agent.
By not opting into his contract, Irving can sign with any NBA team when free agency opens on Sunday, June 30th.
If he signs with a team other than the Celtics, he will be eligible to sign a max deal worth $139 million over four years.
If he were to stay with the Celtics, Irving can sign a five-year deal worth $188 million.
An industry source speculated that Roc Nation could be waiving the fees on Irving's contract in order to retain his marketing rights.