Kirk Fraser, the director of an upcoming documentary on the late legendary Georgetown men's basketball head coach John Thompson, Jr., said he doesn't believe anyone has adequately explained Thompson's cultural impact.
So the director, who had known Thompson for many years before he passed away, set out to tell it himself.
The documentary, which Fraser hopes to release in 2021, will explore the influence of Thompson and his Georgetown teams, as well as Thompson's role as an advocate for racial justice. He was an icon for the local community in Washington D.C., and particularly for the Black community, Fraser said. The documentary will feature Thompsons' last on-camera interviews before he passed away on Aug. 30. In conjunction with Fraser and his company May 3rd films, the documentary is being financed and produced by RTG Features, a "sister studio" to SLAM, the film's announcement said.
Thompson coached the Georgetown men's basketball team for more than 25 years, leading the Hoyas to an NCAA title in 1984. He coached basketball greats from Dikembe Mutombo and Alonzo Mourning to Patrick Ewing and Allen Iverson, and he served as an architect for the Big East Conference and helped solidify Nike's foothold in college basketball culture.
He was also the first Black coach to win an NCAA Division I men's basketball title, though he had previously said he didn't like being recognized as such, as it implied he was the first Black coach "competent" enough to win a title, rather than one of the first Black coaches with the opportunity to do so.
Off the court, Thompson advocated for Black athletes and racial justice — among other actions, he once refused to coach a game to protest an NCAA policy he believed unfairly disadvantaged Black athletes. He routinely spoke out against racist attacks launched at his players.
Fraser spoke with Front Office Sports about Thompson's legacy, the making of the documentary, and what he hopes the film will teach basketball fans.
This interview has been lightly edited and cut for clarity.
Front Office Sports: Tell me about how you got involved in the project — why you felt like it was something that you wanted to work on.
Kirk Fraser: Well, I've known John for a number of years, and I've interviewed him for other projects that I've done. And I know that he was a great reference in terms of someone that has seen a lot over the scale of being in D.C., and being in the spotlight, and being a coach as well.
So I've always considered him like a source of reference and information on the projects I've wanted to do. And I've always known that he had a very compelling story. And I felt like his story was never really told, or given any justice, other than it being a part of projects where you hear about Georgetown here, you hear about things like that, but I felt like his story and what he's done for the city, and what he's done for the university hasn't really been told in detail. … I set out to actually work on a project that kind of focused on a few things that defined Georgetown, John Thompson, and the culture that came out of it.
FOS: As you know, John Thompson is such an icon in so many senses of the word, from his success on the court to activism, advocating for Black athletes and racial justice. And given not only your work on this project, but what you knew about him before, how would you describe Thompson's legacy? And specifically, what do you think other people, like you said, have gotten wrong about it?
KF: It's very interesting that you said that, because I talked to him about his legacy, and he's always said it isn't for him to define his legacy. It's for those that knew him and … the impact that he made that will decide his legacy. And I believe that this project actually hits on all of those things. So the legacy of what he was as a coach, to the legacy of what he was as a man, and the legacy that he left behind as well. And things that he's done outside of basketball that people are unaware of.
I don't want to give you too much about the project. I just want to give you enough that you kind of understand, 'cause it is a project that really covers a lot of the impact of the culture that John Thompson was a part of that actually grew out of Georgetown.
FOS: The Georgetown teams that [Thompson] created were iconic as well. I know when he passed away, many folks talked about how growing up, they actually thought Georgetown was an HBCU because of the basketball team's place in Black culture. I'm wondering if you could tell me how you would describe the team's place in history in general, and whether working on this documentary has evolved or enlightened any of your feelings on the team?
KF: Everything that you just mentioned, we hit on all those cylinders in the project. We talk about the culture that Georgetown actually helped define at that moment, during the hip hop era, during a time where we were dealing with Reaganomics. During a lot of the time … the program that John Thompson created was always a reflection of what was going on in the Black community at that time.
And what John represented was a strong head figure at a time that we needed that in the community. If you look at some of the things that he was involved with, he was definitely an advocate for education, and the importance of education for not just African American folks but for youth, 'cause he grew up in a city and he understood the culture of D.C. as well.
And if you look at his early days of being a coach, a lot of his players came from the area that he knew. So individuals in the area respected him, he knew where the talent was. And as [John] "Bebe" Duren is one of the players that were in Washington D.C. that came to Georgetown as well, that kind of helped bring in Patrick [Ewing], that kind of helped bring in other players that were outside of the DMV area — that kind of even expanded Georgetown.
If you look at Georgetown … from the early '80s is when you really saw the potential of what John was doing, because he was now on a much bigger platform with the Big East, if you remember. So the stage was bigger. And with that actually happening, there's a Black figure at that moment.
Not all his players were Black. Initially, they weren't. It's a mixture of both, but what you saw on the court was Black players. So of course, a lot of people at that moment would have thought that Georgetown was a HBCU, based on the fact that it was in "Chocolate City" at the time. So you're talking about a city that actually has a Black mayor, that actually was predominantly more African Americans at that particular time. And D.C. itself had a culture, from fashion to music. It had its own identity.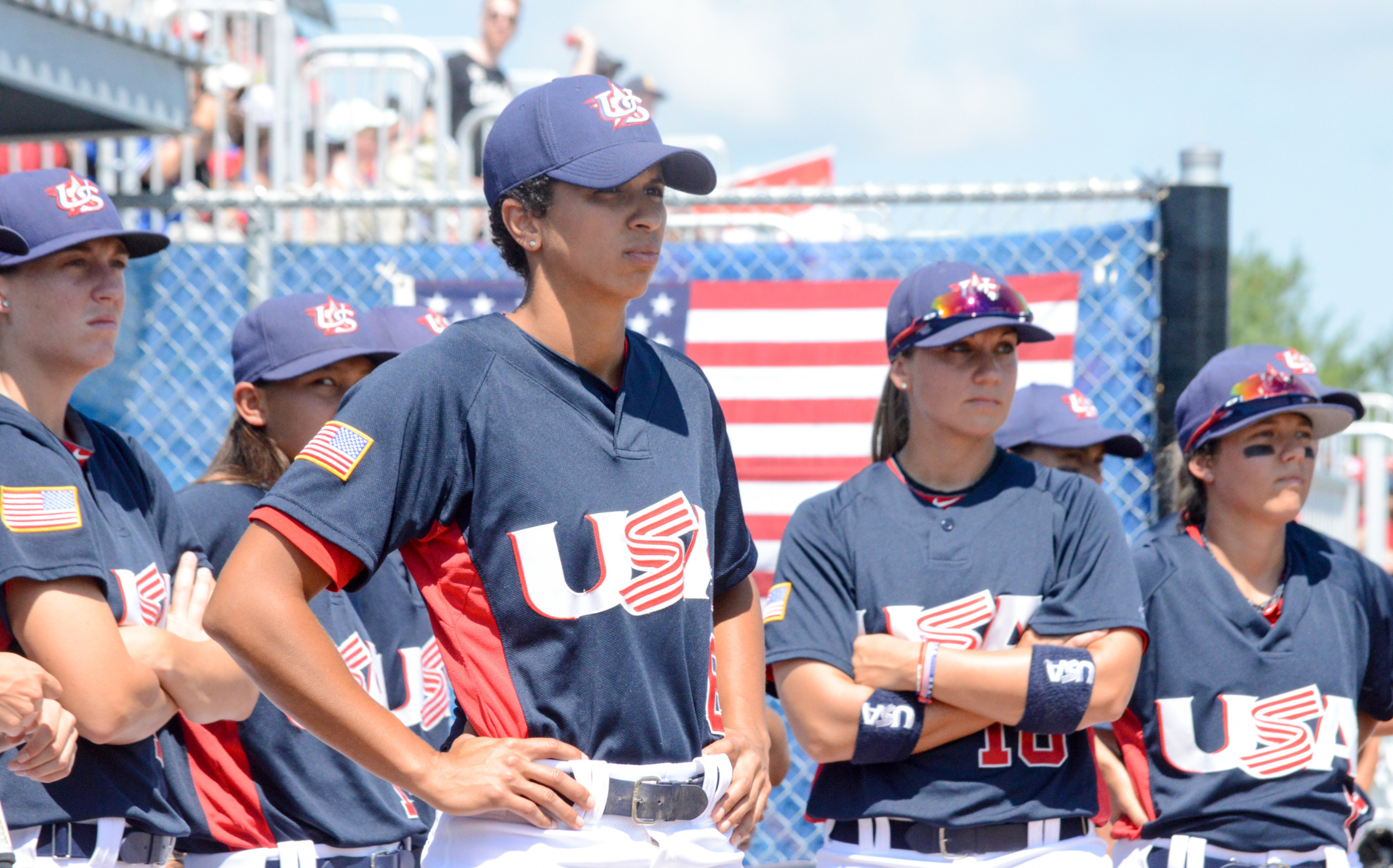 FOS: I'm wondering if you think that the Georgetown men's basketball team has retained that reputation currently?
KF: College basketball is different right now, and programs and college basketball are different — where before, you actually had the longevity of players staying at a program, that kind of helped build the program. So I can't compare college basketball in the eighties to college basketball today. … It's completely different than it was back then. And the programs are different now.
You have to look at the time when all of this actually happened. There was a lot going on in the community, and African American communities, at that time. And what the program that John built … at that moment, as much negative light that was on the city, that was something that was positive for us. So during a moment of those dark eras, or dark time in D.C., that was one of our beacon of hope. And one of our beacons of light was John and the program that he built.
FOS: What challenges may you have faced working on this project that perhaps have been different or similar to projects you've worked on previously in your career?
KF: Challenges — I haven't really had any challenges at all. I mean, some projects you just work with and you know that this project is special — and this is one of 'em. And I'm not just saying it too, because this is a project that's dear to me, dear to the community, dear to the alumni, dear to the family. So I haven't had any type of hiccup. Everything has just been — I mean, other than losing John, that's probably the biggest thing that I felt hurt. But I felt the blessing of him doing it, and the blessing of these being his last interviews.
And we talked about so much that is compelling that I don't feel like he will be missed in the project. I feel like this is something that I'm gonna try not to be emotional thinking about it, just based on the fact that the project actually has emotions with it. … It's been a project that you just see the miracles within it as you're doing it.
FOS: What do you hope that young basketball fans, or Georgetown basketball fans, who weren't alive during the Thomson era or maybe were too young to remember, take away from your documentary?
KF: [John] set the stage of what excellence is, and in terms of Black excellence, we use that term now in terms of understanding when someone is really at their best, and it shows in their work. And everything that he's done and represented, always was for the benefit of setting an example of what excellence is, and a second chance, and taking a risk, and really stand up for something that you believe in. So you see that. You'll see that within the project, you hear that from individuals that he coached, you hear the life and the changes that they went through when they were in his program.
FOS: Is there anything that you can share with readers about John Thompson's last interview that you think might surprise people?
KF: If I tell you, the surprise will be ruined.
FOS: That's true. But you know I have to ask.
KF: I don't want the surprise to be ruined. I will tell you this … I believe there's a saying in life that as you get older, you get more closer to a closure in life. And I would say that the interviews that John gave in those days are that. If you've never really understood him, this documentary will make you understand the program that he built, and at the climax of what was going on during those times, and understanding the weight of the position that he was in.
When you're in it, you're just in the emotions of it. But when you have time to sit back and reflect on those opportunities and the impact that you made, that makes you look at things from a different perspective.