Somehow, Malaika Underwood's off-field success holds its own against her on-field accolades — and that's saying something. Underwood is the longest-tenured player ever on a USA Baseball National Team, male or female, and has five Women's Baseball World Cup medals to her name, as well as two Women's Baseball World Cup All-Tournament Team selections.
Off the diamond, the 39-year-old Underwood has two daughters — her youngest was born at home in May, during the height of the COVID-19 pandemic — and she was recently named SVP of licensing with a focus on college sports at OneTeam Partners, an agency launched in November 2019 as a joint effort between the MLB Players' Association, NFL Players' Association, and RedBird Capital. OneTeam has the goal of helping athletes "holistically" maximize their name, image, and likeness rights, through four main verticals: group licensing, athlete marketing, media, and investing.
Underwood, an infielder, has been a member of 11 USA Women's Baseball national teams, and won a world title in 2006 and a Pan American Games title in 2015.
Her previous career stops included the Collegiate Licensing Company, IMG Licensing, and most recently, The Brandr Group, where Underwood — who played college volleyball at the University of North Carolina — worked on the forefront of college name, image and likeness-related issues.
At TBG, Underwood was responsible for managing partnerships with their portfolio of player associations to develop business on behalf of professional athletes in the college licensing and marketing space. While at IMG Licensing she developed licensing programs with a broad range of clients including ESPN, X Games, Yamaha Motor, NFL Retired Players, and Cumulus Media. At CLC she managed all day-to-day licensing activity with partner institutions in the SEC, ACC and Big East Conference.
While she still intends to compete in baseball — the 2020 World Cup is currently slated for Tijuana, Mexico in November — the COVID-19 pandemic has created a level of uncertainty.
Front Office Sports caught up with Underwood to discuss opportunities for college athletes as name, image and likeness reform emerges, how licensing can elevate sports, and how her athletic career has influenced her business life.
Front Office Sports: With NIL reform rapidly approaching, what are the opportunities in licensing that you're anticipating for college athletes and what are the major trends that you're predicting in the space?
Malaika Underwood: I think we're at a transformational point in college athletics. If you go back 40 years or so, Bill Battle and Jim Host really revolutionized college athletics. They began to help colleges, conferences, and the NCAA tap into licensing and sports marketing opportunities for the first time, and that inevitably turned college sports into a big business. And that business has benefited both athletic departments and college athletes. Now we're at this point where the long overdue move to allow college athletes to benefit from their name, image and likeness is at the forefront. And so far the NCAA really has failed to embrace group licensing rights. But what I've seen is that other constituents, including schools, recognize the collective value of college sports and the athletes on those teams.
And I think that group licensing rights will soon become a part of the college sports landscape. I think establishing a group licensing program — and obviously a lot of my opinion comes from my background — but establishing a group licensing program for college athletes will create an inclusive and incremental revenue source for all stakeholders. And I think the momentum for this change has actually been accelerated by the pandemic because of the broader issue of college athlete rights, which of course NIL is a part of, and it's taken a front seat in terms of the return to play discussion. College athletes now are becoming more aware of the power and the value that they have. So again, I think that we're in a unique time and we'll look back in five, 10 years and really identify this moment as transformative.
FOS: What's an example of what a group licensing opportunity would look like at the NCAA?
MU: A group licensing program is created when a group of individuals commercializes their intellectual property — like name, image and likeness — as a single entity. And so the rights are then licensed or marketed through opportunities that involve a certain minimum number of members, obviously thus the term 'group.' So examples could be an EA sports video game, which I know is a very popular example at this moment, where EA licenses the IP from the schools in order to have those logos, stadiums, and other trademarks in the game, also licenses the names and images and other likeness of the players to be a part of that game. And then compensation royalties are collected on the sale of that game, and then distributed to all of the players that are included in that game.
You could do group licensing programs with the likes of Nike, Under Armour and Adidas, and those include jerseys and other apparel where, again, the licensee — Nike, Under Armour, Adidas — is getting licensed from the schools for the use of the name on the front, and then getting group rights to put a number of different player names and numbers on the back of the jerseys or T-shirts or whatever the case may be to sell those. And the players included in that group benefit from the sale of those, those jerseys, or T-shirts.
FOS: What opportunities are there for individual athletes, like, say, [former UCLA Gymnast] Katelyn Ohashi?
MU: There are going to be a number of individual opportunities for athletes. And I think that early critics of NIL suggested that only the star athletes in revenue sports like football and basketball would benefit, and those athletes will probably receive some lucrative individual opportunities. But I believe that there are going to be plenty of opportunities for other athletes, especially female athletes, that have very successful college careers and maybe in their hometown or across the college campus, or in social media, are very popular. And I think that we have to keep in mind that for some athletes, their college career is the height of his or her earning power. And it might be their only chance, or at least their most lucrative chance, to earn revenue from their hard work — especially for athletes without professional leagues to turn to after their college career. So I think there will be both individual opportunities for those athletes and group licensing opportunities across the board that bring immediate financial benefit to a broad base of college athletes.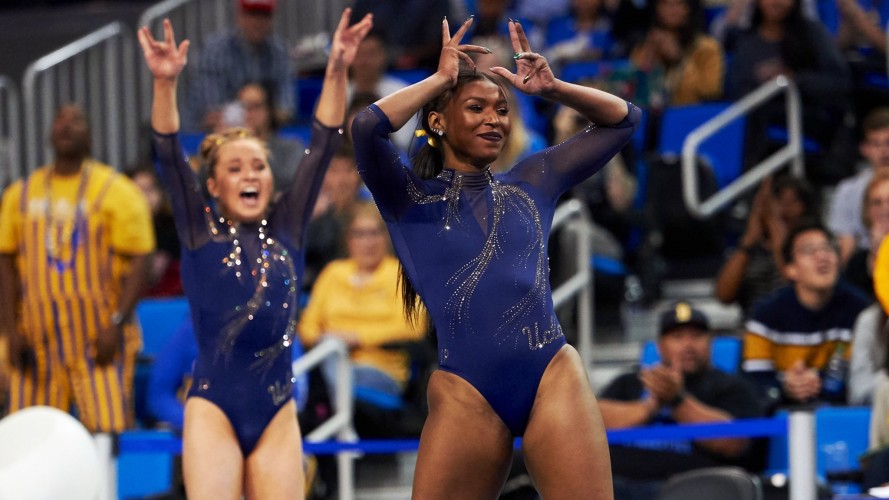 FOS: Is there anything that individuals could be doing — from a personal branding standpoint — to better position themselves to be successful in licensing?
MU: In this conversation around NIL, I think that we've heard a lot from legislators, we've heard a lot from institutions and schools in terms of what they think. And I think that college athletes are going to have more on their plates when NIL rules do change, but there's no doubt in my mind that they can handle the responsibilities. And ultimately some infrastructure for NIL policies are going to be put in place by legislators and or the NCAA. But I think college athletes have to continue to advocate for a structure that's aligned with their best interests. In my opinion, a third party organization independent from the NCAA is necessary. And I think it's important to understand that a labor union is not a prerequisite for group player rights.
And I would encourage athletes to be proactive and to look at other athletes groups as examples. And again, it goes back to sort of what we're doing at OneTeam Partners. But if you look across those groups of properties, from the NFLPA all the way to the WNBPA, many of those athletes came to the college ranks. So I think that there's a connection that current student athletes can make there, and also a good example for them as they kind of look at their future and take a proactive role in how this issue unfolds. 
FOS: As a professional in the licensing industry, what will be your role in orchestrating deals when it comes to college athletes?
MU: That's an interesting question because there is still a lot to be determined in terms of what NIL rule changes look like at the collegiate level. At the moment, there is interest on the federal legislative level and on the state legislative level. Obviously the NCAA is involved, and schools and school administrators like athletic directors are taking a hard look at the issue as well, because it will impact their day-to-day and the athletes on their campus. So our exact role is still to be determined. But what I will say is that our role with the other associations — in the sense that we manage commercial group licensing rights for elite athletes across a diverse cross section of properties that include NFLPA, MLBPA, MLSPA, U.S. Women's National Team PA, the WNBPA, and the U.S. Rugby Players Association — is applicable to current college athletes and provides a legitimate and effective model that can be applied to a future NCAA and NIL model.
FOS: From your perspective as an athlete who is involved in a sport that goes under-recognized by fans and media, especially out of the World Cup cycle, what can licensing do to help elevate those types of sports?
MU: So I think that there's a couple of things. OneTeam Partners is unique in that we are leveraging the collective power of those groups of players. So I think that one would recognize the power that say NFL players have, but when you couple that also with, say the WNBPA, a rising tide can lift all boats and opportunities to negotiate deals across these various and diverse cross section of properties and player rights groups is unique. And also being able to see opportunities beyond just, say, licensing, but also find ways to implement marketing opportunities and content opportunities, and also the idea of venture investment as well. So, again, go back to that point, a rising tide lifts all boats, and I think that as an athlete in a sport, that doesn't get as much recognition, I would absolutely jump at the opportunity to be part of a collective as powerful as the one that we have at OneTeam partners. 
FOS: How has your athletic career influenced your business decisions?
MU: In every way. I would say that my experience as a collegiate athlete at the University of North Carolina and representing the United States as a member of the USA Baseball Women's National Team has been integral to my career and to my approach to work. What I've learned as an athlete informs the way that I handle daily tasks, how I interact with colleagues, how I treat clients. I just feel really fortunate to be able to lean on my athletic experiences, to have traveled to different places around the world, to have competed against an amazing and diverse group of people. And in many of my roles, especially now with OneTeam Partners, I can identify with the athletes that we represent, and I clearly see the value they bring both on and off the court and field. And I think that is more important now than ever as we see athletes really step up and have a voice around a lot of different issues.