At a time when sports TV networks are contracting due to the coronavirus, on-air talent should be thinking about going on their own and controlling their own content, according to Josina Anderson.
The first woman NFL insider in ESPN history launched her own video and podcast platform called "Undefined with Josina Anderson," after leaving ESPN this summer. She describes her newest venture as a "boutique lounge digital show."
In essence, the Emmy Award-winning Anderson is betting on herself and her own talent. She's following the independent path blazed by media entrepreneurs like Bill Simmons of The Ringer and Charlamagne tha God, who both left large corporate media entities to launch their own podcasts and platforms.
"There are so many ways now for talent to create and distribute content on their terms," said Alex Flanagan, senior vice president and broadcast agent for The Familie. "It used to be that one or two executives determined who became media stars, and that was often subjective.
Talents like Anderson are becoming "less and less dependent" on the gatekeepers, added Flanagan.
"It is exciting that individuals no longer need a network behind them to have a very successful career and share meaningful stories and news directly with the fans," she said.
Meanwhile, Anderson has continued to work her NFL sources, breaking player and league news across her social media feeds. Most recently, that included being the first to report that Jadeveon Clowney was joining the Tennessee Titans, a scoop she landed by talking directly with the linebacker.
Front Office Sports talked with Anderson after her first episode, which featured a sit down with New York Giants running back Devonta Freeman. She spoke about "greenlighting" herself, her exit from ESPN and whether she'd join another NFL TV partner.
Front Office Sports: What's your business strategy here with 'Undefined?'
Josina Anderson: The strategy is to transition into ownership. I've been in this business almost 20 years. I'm very grateful for the opportunities that I've had. But over the course of my career, I've hosted, aggregated and compiled a lot of contacts and resources. I've seeded those resources into other entities, networks and corporations. Now I would like to take those same resources and contacts and build my own platform.
You've seen Bill Simmons do it. You've seen Charlamagne tha God do it. You've seen a lot of people cutting checks — and not waiting for checks. It's time to go on the other side. Because I definitely believe I have the skill set, the intellect, the acumen and the context to do it in this kind of way.
FOS: So 'Undefined with Josina Anderson' will be a multi-platform web site/streaming company?
JA: It's multi-platform that will stream out to my social media sites. If anybody wants to pick me up, they can not only sign me as a talent, which is how most talents in the industry make their money, they can buy my show.
FOS: Do you have outside investors?
JA: I do have one silent investor, yes I do.
FOS: What about advertisers?
JA: I do have one sponsor we started off with, which is District 5 Boutique. This has pretty much been an idea platform, an execution, done in under two months. I've only been off the air from my last job, by my choice, for four months. I pretty much got this going in the last six weeks or so.
I built my own studio with the help of an engineer who helped me configure it remotely. I had a lot of people behind the scenes helping me, who are just friends. A lot of people doing it for free. Believing in the concept and doing more than what they'd typically do. I really appreciate the groundswell of support from the people in my circle.
FOS: Besides Freeman, you also interviewed Hollywood actor Morris Chestnut and 'The Daily Show' comedian Roy Wood Jr. on the pilot. Is the strategy to go beyond the NFL —and sports?
JA: That's the whole point. What people don't realize, my rolodex is not just in the NFL. When I started my career, I was actually a basketball insider. I grew into being a football insider. My name has been out there for a while, God bless.
I reached out to Morris Chestnut, the actor you've seen in 'The Best Man,' 'Boyz n the Hood,' 'G.I. Jane,' and he didn't even hesitate. He said, 'I want to support you.' Everybody in the business going understands through a transition. People can relate to that. Having to rediscover yourself, blossom and flourish again.
Even when I'm calling my contacts, and explaining to them what's going on with me, why I'm not at ESPN, but you'll still see me breaking big news; everybody can identify with the path that I'm on. Not that I didn't know, but my contacts are here for me. Not whatever network I'm working for.
FOS: Will you continue to cover the NFL on your show?
JA: Absolutely, this show will have sports. It will have insider stuff. There are segments in this show that I didn't include in the first episode. I just wanted to get it off. I've been working around the clock, sleeping 2-3 hours. There were [NFL] stories I could have broken on Twitter, but I didn't because I had maybe about 20% of my attention on the NFL for the last however many weeks. Any time I broke something it was someone coming to me. So yes, the idea is still to talk about sports, still talk about news and just expand the different topics and the different types of people you'll see me have on.
FOS: Are you open to working as an NFL insider for another league TV partner like NFL Network or Fox Sports?
JA: I am open to it. But I honestly feel like I've earned my stripes. I'm the top NFL female insider in the country in terms of covering news over 32 teams consistently. I've sat down alongside some of the best men in the business. It's my belief that I belong on a desk. I have no qualms about sideline reporting and all that other stuff. But I belong on a desk. If you want me to come, that's where I belong.
I understand that there are former athletes that are currently holding those seats in my sport. And there are great insiders who work at networks. … But I'm not taking anything less than that. Economically, I feel I should be more on-par with my male counterparts.
FOS: When you say a 'desk,' you mean a studio show, correct?
JA: Hosting, in-studio, what-have-you. If I'm sitting on a desk, I'm not going to just tell you what I think. I'm going to tell you what somebody said to me on my phone five minutes ago. I'm going to break down the labor situation. I'm going to break down a contract. And a lot of times, I will bring more insight.
That's not to knock anybody else. That's just a fervent belief in myself. I know what I've aggregated over time. I'm not going to diminish that in any way by selling myself short or taking something that I feel doesn't fully represent what it is that I'm bringing to the table.
FOS: You made history as the first female NFL insider in ESPN history. You were featured on the biggest shows. Why leave after nine years?
JA: We both moved on. They wanted to move in the direction they wanted to head. It was best for me to flourish in a new direction. I'm appreciative of the opportunity that I had. And certain things that it afforded me.
But I also know my worth — and I also know my value. I also know some of the things that I tried to point out behind the scenes that as a person of color in the industry, as a woman in the industry, needed to be addressed. I have a strong voice. That's what brought me to ESPN. But my eyes are still open. My eyes and my voice didn't go away while I was there either. So I think you can understand some of the things I'm getting at.
At the same time, I think the space that I'm in is best. I think all talent, particularly with the way the industry is evolving right now, should be thinking about ownership. You don't have to wait for somebody to greenlight you. You can greenlight yourself. That's the first question everybody asks, 'What network are you on?' What do you mean what network am I on? I'm on my own network.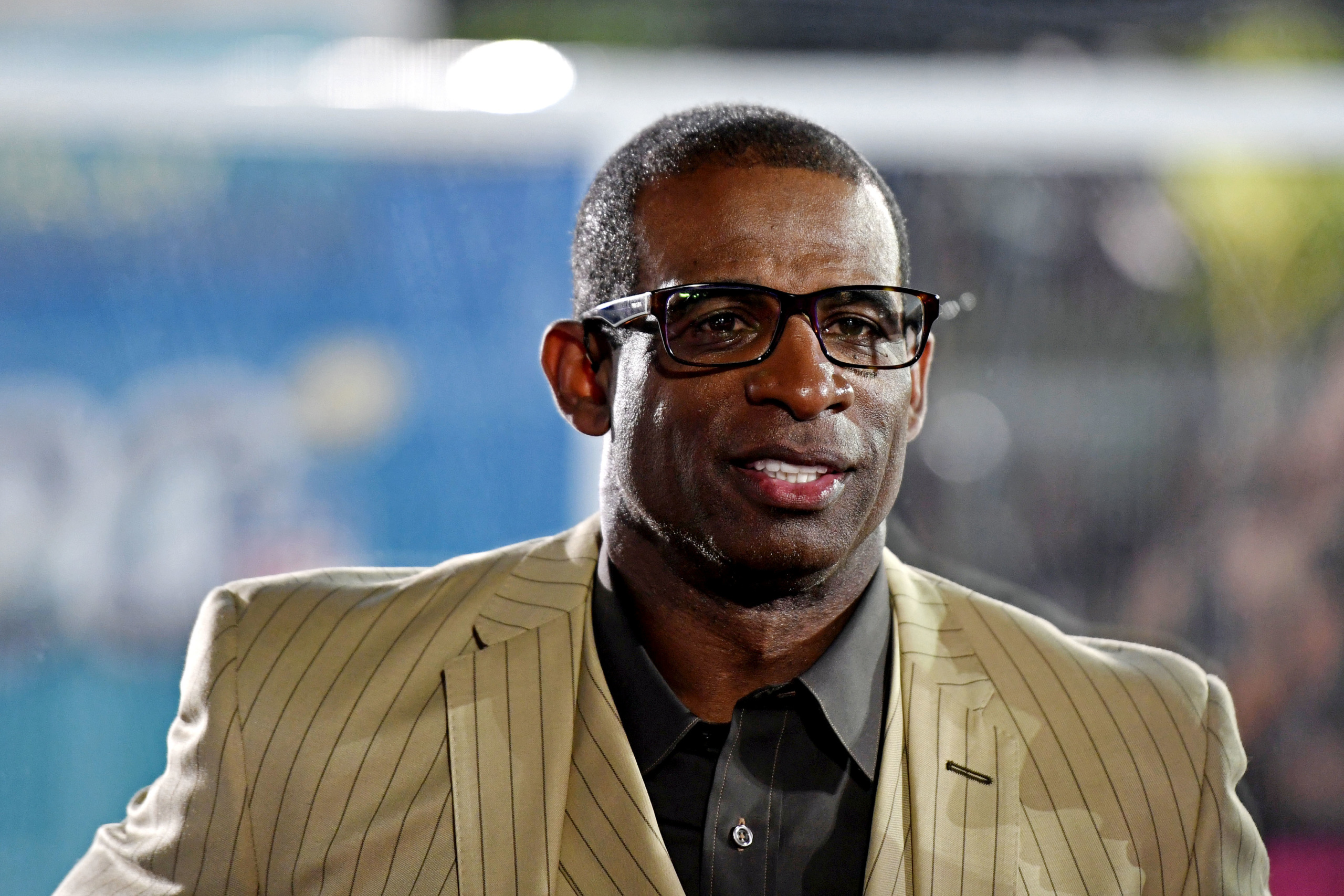 FOS: Why are NFL TV audiences down this season?
JA: I feel like it's just not the first thing people go to. Right now there's so many content creators, so many people elevating their voices, generating their voices on different streaming services, people cutting cable, things like that. That's just the way it is.
It's kind of like a renaissance of people finding their voices. That includes alternate options of where to get your programming outside of live sports.
FOS: Who are some of your business role models?
JA: Anybody who's cutting a check and owning their own stuff is really a role model. I mentioned Bill Simmons, people that are building their own platforms. We've seen Oprah do it, we've seen Martha Stewart do it. Even Naomi Campbell, the supermodel, has her own site that's doing very, very well. If you have a broad bandwidth of people who you can access to help build up what it is you're doing, and I do believe I'm one of those people, you have an opportunity to be successful at it.
Now, when people are approaching me, they're not just approaching me as talent, they can approach me as a business-woman who's ready to talk about sponsorships, who's ready to talk about content purchase, who's ready to talk about signing me as a talent, ready to talk about producing. It's just a whole new and expanded way of looking at it.