Former ESPN president John Skipper and personality Dan Le Batard are partnering on a politically progressive sports media company. The new venture is described as the strategic opposite of Clay Travis' Outkick, sources told Front Office Sports.
Skipper and Le Batard will build a diverse lineup of progressive sports voices, said sources. Their target list includes former ESPN colleagues Jemele Hill, Bomani Jones and Kate Fagan.
Their still-unnamed startup has begun to seek sports talent in front of and behind the camera, said sources. Their strategy: sell various types of original content, from TV, radio and streaming sports shows to films and documentaries.
Hill confirmed she's had early discussions with Skipper.
"We're trying to figure out the most productive way to work together," she told Front Office Sports. "Both John and Dan know I have such a deep level of respect for them. So me working with them again always felt like it was inevitable."
Skipper, the executive chairman of sports streaming company DAZN, also wants to hire a "content creator" he trusts from his six-year stint as president of ESPN from 2012-2017.
Among possible executives on his wish list are three longtime colleagues: Erik Rydholm, who executive produced Le Batard's "Highly Questionable" TV show at ESPN; Connor Schell, the former content chief who resigned to form his own production company; and DAZN executive vice president of content Jamie Horowitz, who launched DAZN's "40 Days" documentary franchise after creating "SportsNation" and "First Take."
A DAZN spokesman said Skipper was not available for comment.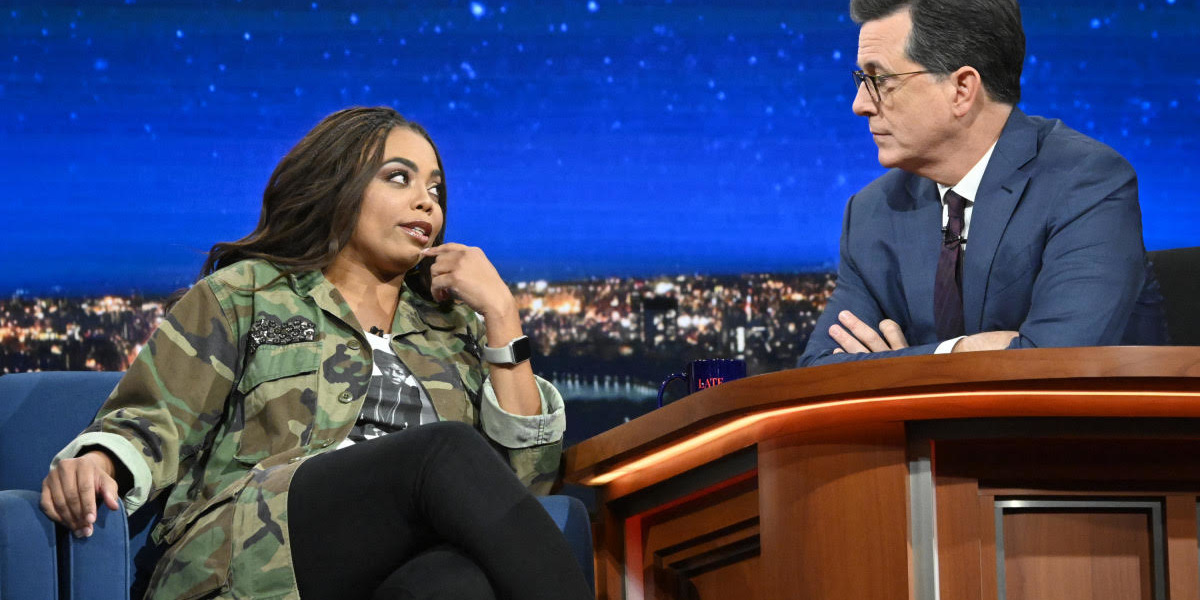 Skipper and Le Batard's new content outfit faces plenty of hurdles. First, they'll need financing. Their standard of personalities and executive talent won't come cheap. Some candidates on their wish list like Jones, host of "The Right Time" podcast, are still under contract with ESPN.
Hill, whom ESPN suspended in 2017 after calling President Donald Trump a "white supremacist," has formed her own independent media platform after leaving the sports giant.
Her projects include "Stick to Sports," the Vice TV talk show with Cari Champion, the "Jemele Hill is Unbothered" Spotify podcast, a production company, and a regular column in The Atlantic.
The media veterans are tapping into a culturally, politically progressive avenue at a perfect time. The country is one week removed from the U.S. Capitol riots and one week away from Joe Biden's inauguration and Democratic control of the Congress.
Jimmy Pitaro, Skipper's successor as ESPN president, had directed his talent to steer clear of pure politics unless it directly intersects with sports such as player protests over the death of George Floyd.
Le Batard, whose parents are Cuban immigrants, called ESPN "cowardly" in 2019 for not addressing Trump's racist remarks about four Democratic congresswomen of color at a political rally.
"Here, all of a sudden, nobody talks politics on anything unless we can use one of these sports figures as a meat shield in the most cowardly possible way to discuss the subject," Le Batard had said on his show, adding that Hill's public battle with Trump made ESPN afraid to tackle racial and social justices issues.
After signing off from ESPN on Jan. 4, Le Batard recently called Travis a "shit-stain" for hosting Trump on his radio show multiple times.
Even if they don't reach an agreement on her involvement, Hill has "no doubt" Skipper and Le Batard will be successful in their new venture.
"John and Dan could fill a huge hole in the marketplace in terms of more content. Yes, of course, ESPN has a lot of it. But as streaming continues to grow and develop, this is still an untouched area for them," she said. "So there's a lot of opportunity out there."
Travis tweeted he welcomes anyone who wants to start their own media business. Outkick just lost top columnist Jason Whitlock.
"Yay, capitalism," Travis tweeted. "But this will just make [Outkick] even more successful because it pushes the rest of the sports media industry even farther left. It's a woke knife fight to see who is the purest."
If the Skipper/Le Batard startup gets off the ground, it should have its pick of available talent. Thousands of writers, editors, producers, directors, announcers and analysts have been thrown out of work by COVID-19-caused layoffs in the media business.
At the start of 2021, sports media free agents include ex-ESPNers such as Mike Golic Sr., Josina Anderson, Trey Wingo and Michelle Beadle. If Skipper and Le Batard hit it big, one hope is their independent company could one day sell for something close to the $200 million pocketed by ex-ESPN colleague Bill Simmons for The Ringer.
The Miami Herald first reported on Skipper and Le Batard's plan to partner on a new venture.